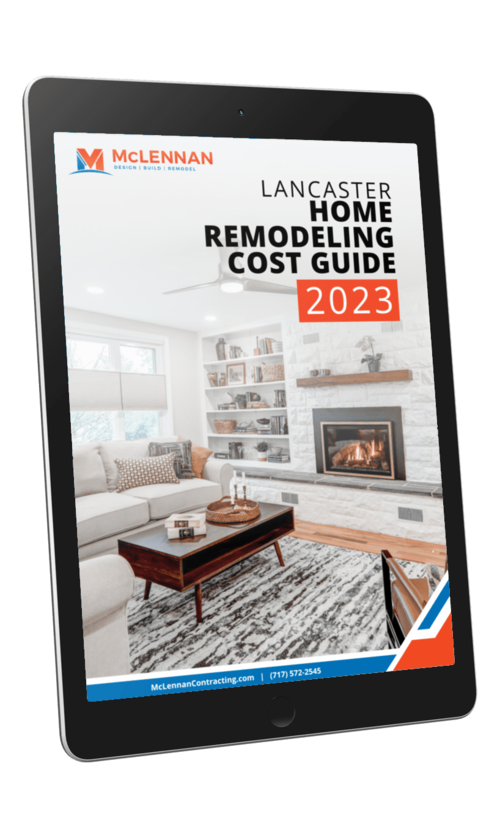 2023 Lancaster Home Remodeling Cost Guide
Wondering what it costs to remodel a bathroom, kitchen, or basement? Or have you been dreaming about a home addition?
We understand how challenging it can be to plan and budget without having a clear idea of the potential costs. To ease your worries and provide you with a solid foundation for planning, we've created the comprehensive Lancaster Home Remodeling Cost Guide.
This free, easy-to-understand guide is designed specifically for homeowners like you. It offers detailed information on estimated costs for common home remodeling projects, including:
Bathroom Remodeling
Kitchen Remodeling
Basement Remodeling
Home Additions
Replacement Projects
Say goodbye to guessing games and unnecessary stress. Download our Lancaster Home Remodeling Cost Guide now and start planning your dream remodel today.