Bill & Liz's Conestoga Valley Kitchen Remodel
A Bright and Open Kitchen with Coastal Inspiration
Project Goals:
Create more space for family visits

Open up the space to allow more natural light

Improve the functionality of the space to accommodate hosting
Kitchen Cost Category:
Midrange Premium
You may be getting a coastal feel from this kitchen as the aesthetic was inspired by the clients' beach house. The key driving force behind this remodel was all about layout and functionality. Our clients wanted to create a place that worked better for when their kids and grandkids visit.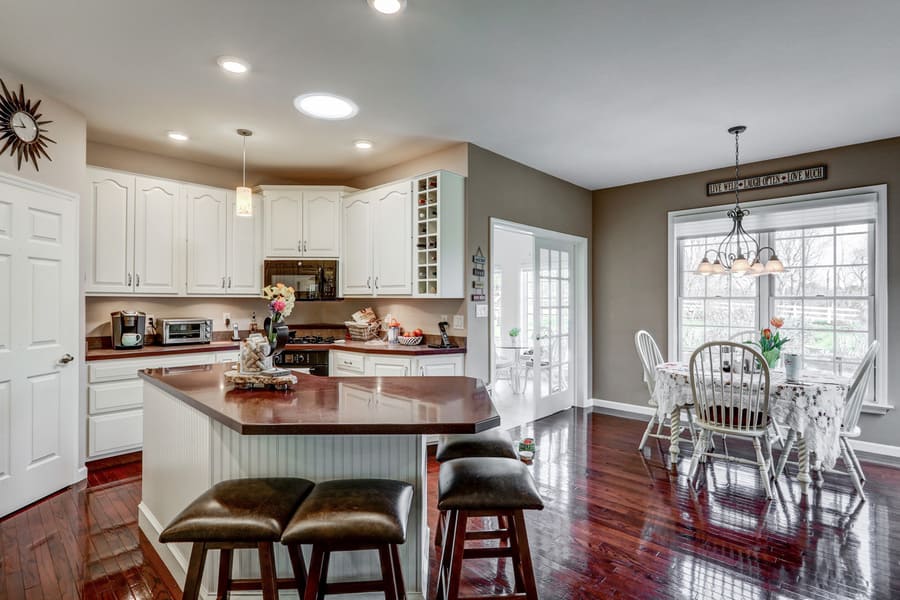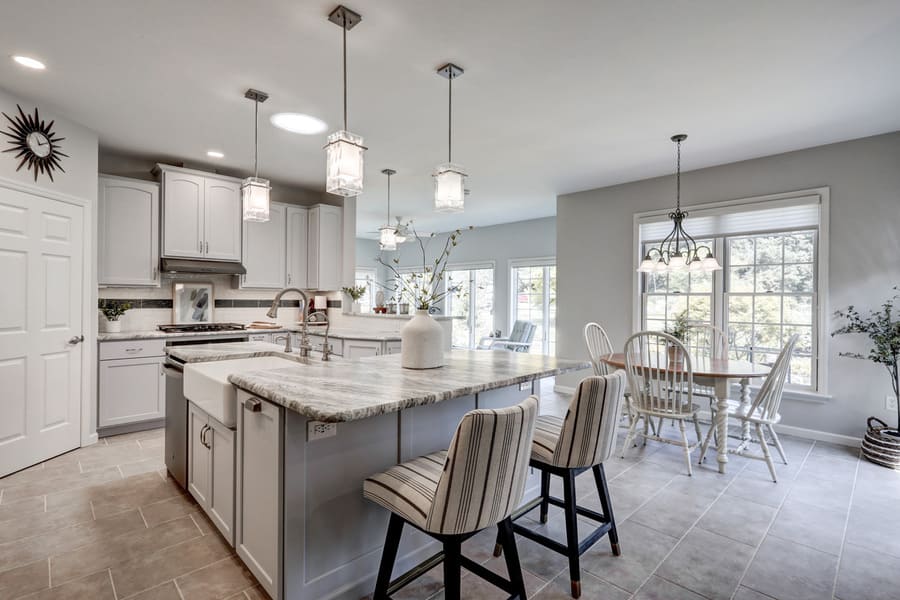 Project Overview
Family is super important to Bill and Liz. They love when their kids and grandkids visit. The previous kitchen did not function the best for hosting their family.
The original layout was not ideal. They wanted to open things up to decrease the amount of separation between rooms. Though the original kitchen had white cabinets, the dark floors, countertops, and lack of natural light made it seem dark. They wanted to brighten things up.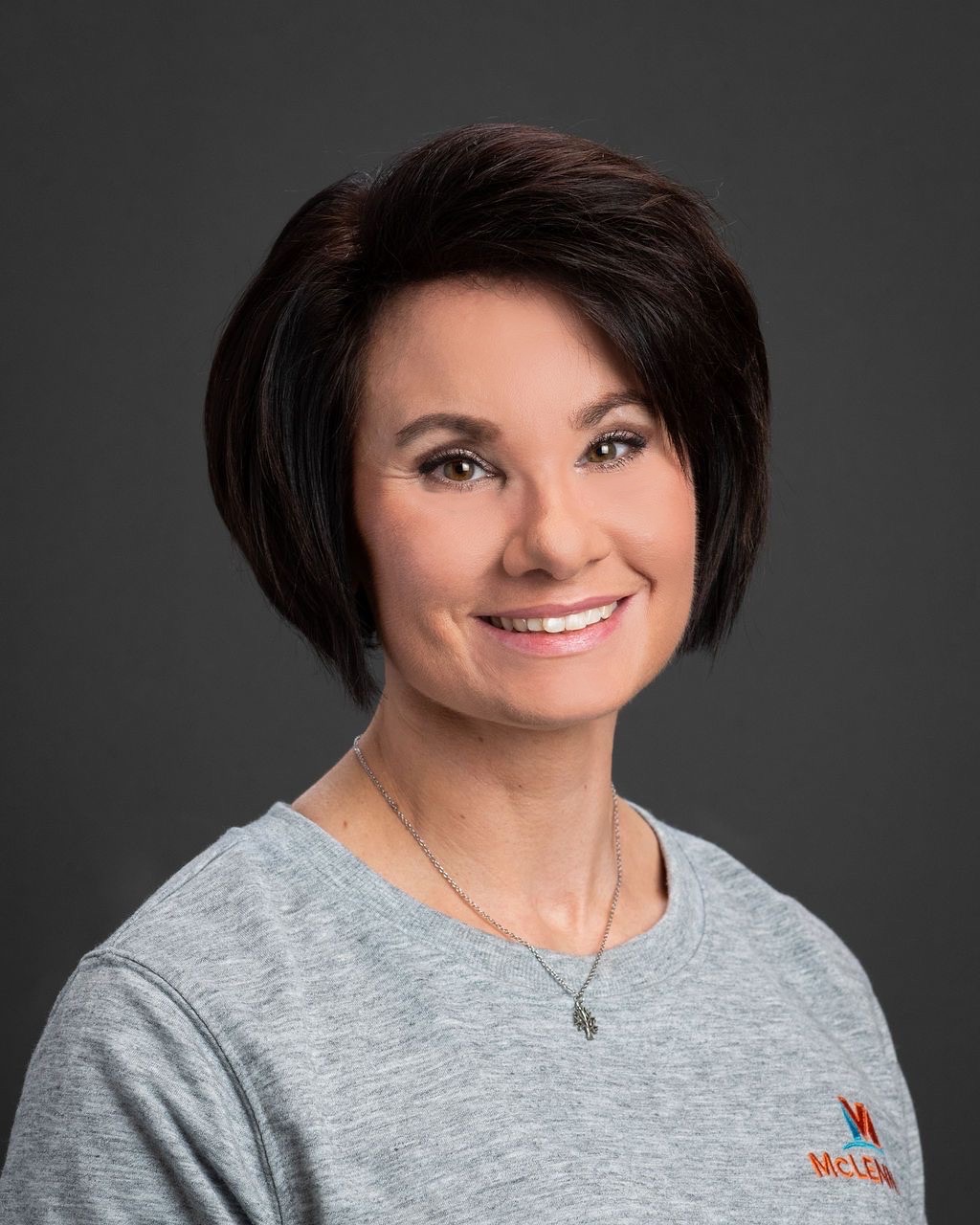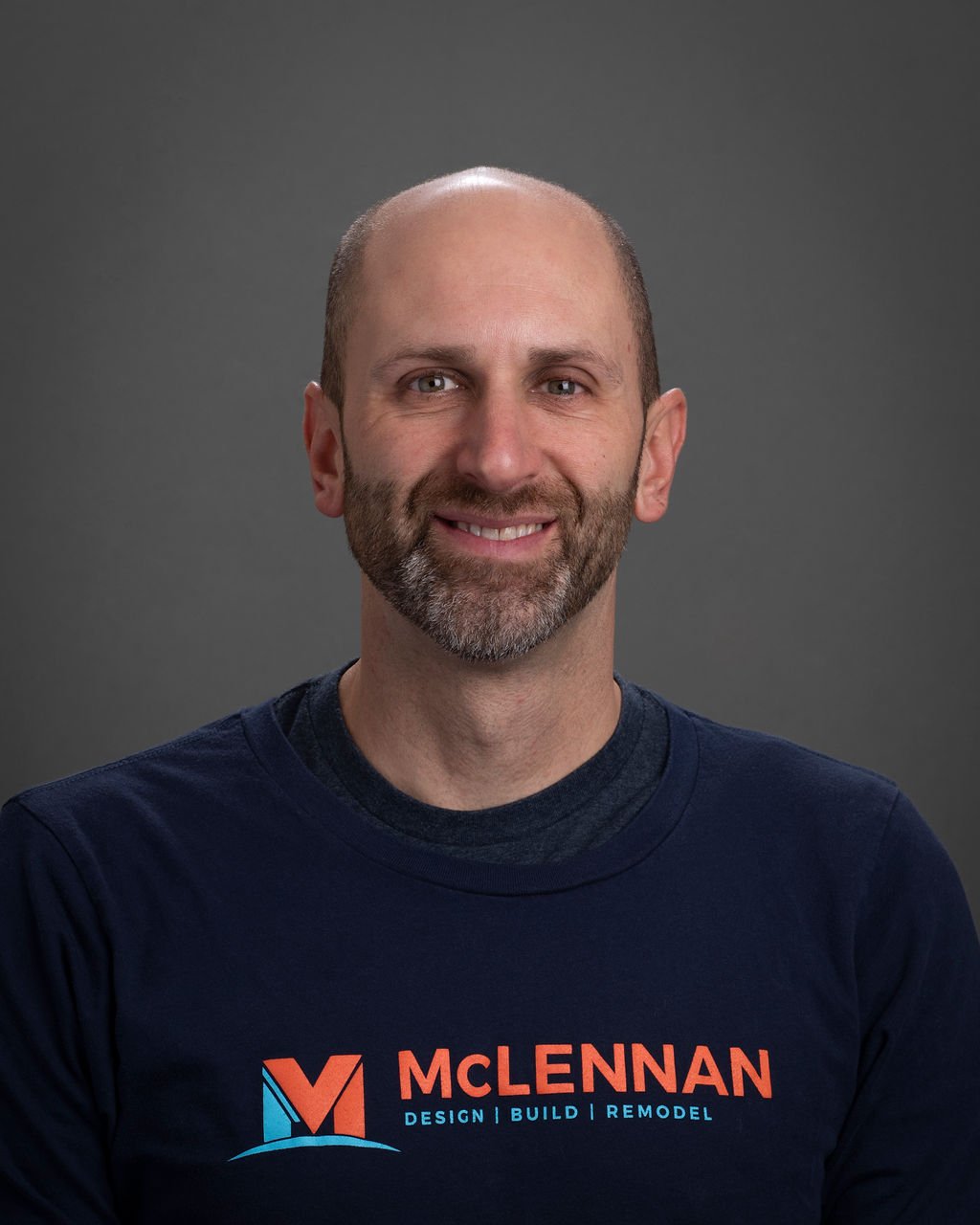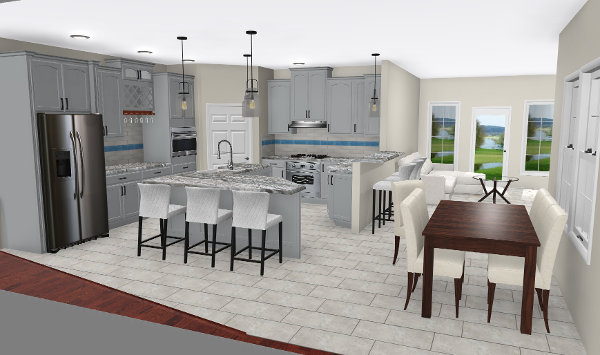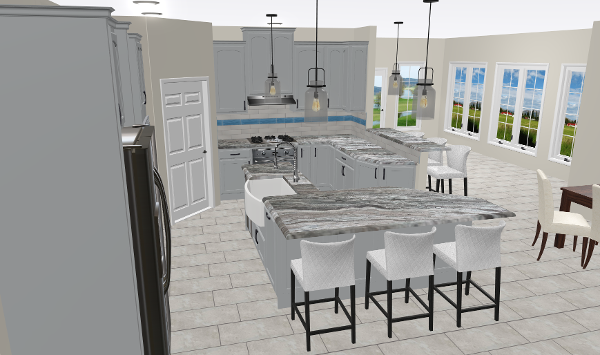 Scope of Work
In order to open up the space, we removed walls that previously created a separate sunroom. Not only does this enlarge the space, but it allows for more natural light to come into the kitchen. This also gave space for a peninsula with additional seating.
We moved the sink to the island which grants the clients ability to socialize with family and friends while cleaning up after meals. This was a big driving force in the remodel. A farm sink was always a dream of Liz's, and now she has her dream sink!
Overall, we brightened up the space with light colors. The gray cabinets and gray tile compliment the gorgeous marble countertops.
Design Development Start
October 27, 2021
Construction Start
April 18, 2022
Estimated Completion
May 25, 2022
Actual Completion
June 9, 2022
These clients spent a decent amount of time in the design phase. We took the necessary time to walk them through the process and show them a wide variety of options based on their needs versus wants and how each option would impact their final cost. They had a clear idea of the layout changes and general aesthetic, but with so many wonderful options that worked with their style but not budget and vice versa, it was sometimes hard to make final decisions. Feeling 100% sure with your selections is very important before moving on to the next phase! With ordering materials, product lead times, and scheduling trade partners, they spent a little over a month in pre-production. Once construction starts, a typical kitchen remodel takes about 6-10+ weeks. Even with some client-directed changes during construction that extended the original timeline, this project fell right around 8 weeks from the start of construction to the end.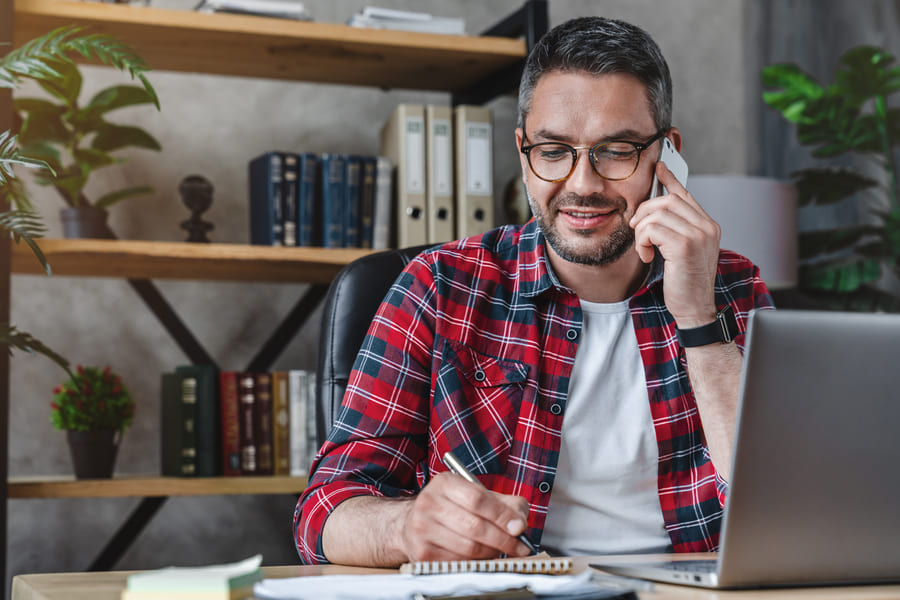 Have Questions about Your Lancaster Kitchen Remodel?
We offer free consultations to answer questions and help you discern the next step toward your remodeling goals.