Grow with us
Lancaster Residential Remodeling Careers
Design-Build Remodeling Careers with a Mission
We are always looking for talented, mission-driven people to join the McLennan team. View our open positions below.
The McLennan mission is to enrich life at home for our clients and our crew. It's easy to see how this mission connects with the work we do in people's homes—but how does it impact the McLennan team? What does it look like to enrich the lives of our team members?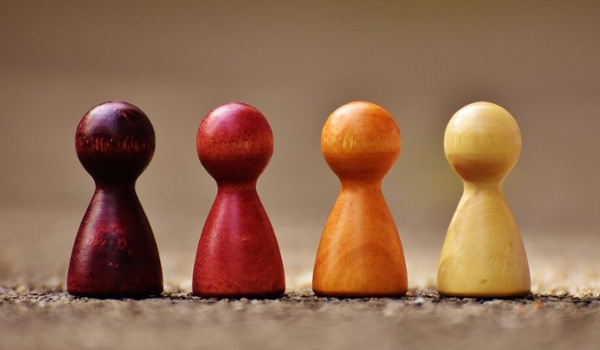 "In my position with McLennan Contracting, I am valued and appreciated on a daily basis. [It is] a family first company that allows me the flexibility to be a Mother and have a career. "
Marsha Hanna
Production Manager
"For a long time, I was searching for a company that truly believed in a healthy work/life balance. McLennan actually does. Everyone in the company genuinely cares about your life outside of work and we all encourage one another to make it a priority."
Amanda Witherow
Marketing Coordinator
"I believe as a company we are the true definition of a team. We always seem to work together for the best possible end result for the customer and for us personally."
Matt Wagner
Lead Carpenter
Healthy Work-Rest Balance
Our team is our most important asset, and we are committed to supporting one another's total well-being: physical, mental, financial, and social. We want our team members to be productive, healthy, and balanced at work and at home. This means being cognizant of each team member's company commitments and performance metrics, while also encouraging the pursuit of personal priorities, and being flexible when unexpected family needs arise.
Vocational Fit
While education and experience are important indicators of a team member's effectiveness, truly exceptional work results from placing a qualified individual in a position that matches his or her personality and natural gifts. This way work becomes a vocation rather than just a career, providing a sense of fulfillment and infusing one's profession with passion and enthusiasm. We prioritize and assess vocational fit through our interview process, personality assessments, and ongoing evaluations.
Growth Mindset
A team-wide hunger for personal and professional growth generates energy and drives our company forward. We encourage a growth mindset by providing curated resources, including courses from industry-leading organizations. We also work with individual team members to identify growth goals and support appropriate educational and certification options for career advancement.
Innovation from Within
We value a team approach to problem-solving and company development. Regardless of one's position within the company, we welcome feedback and innovative ideas about how to improve processes and make our team more successful. We believe everyone has an area of "working genius," and the best solutions come when we pool knowledge and perspectives across departments.
Honoring the Golden Rule
The "golden rule" comes from the Bible, where Jesus says, "Whatever you wish that others would do to you, do also to them." (Matthew 7:12) In order to be well-rounded, our team must be comprised of diversely skilled individuals, with varying personalities, interests, and viewpoints. Treating one another with respect and consideration allows us to build relationships and engage in healthy conflict when it arises. Treating others as we want to be treated is the heartbeat of our company culture and the key to creating a safe, pleasant, and productive work environment.
Why Is Our Team So Important to Us?
On Builder Funnel's Remodeler Stories podcast, company president Alison McLennan talks about the impact of building an excellent team, and why McLennan is so committed to caring for our team members.
"McLennan makes it a priority to help guide their employees to work in a position that not only suits their strengths but their passions as well. They do their best to mesh what you need and what the company needs to make it better for all parties."
Amanda Witherow
Marketing Coordinator
Are You a Fit for Our Team?
Each position requires its own unique set of skills, but there are 4 characteristics we want all of our team members to have in common.
Excellent work is the result of an excellent team. In order for our team to healthy and effective, we need to share some foundational qualities.
None of us have mastered these qualities, but if we pursue them together, growth and success will follow.
Together we want to be Humble, Hungry, People-Smart, and Self-Aware.
"You get back from the company what you put in. If somebody puts in hard and diligent work, they would be met with positive feedback and a constant supply of ideas that suggest how to grow with and for the company."
Judah Neff
Carpenter's Assistant
"Overall, working at McLennan makes you feel like a valued part of the team but also a valued individual. At McLennan you are more than just an employee. You are a person. A person with real needs, ideas, strengths, weaknesses, and feelings. A person with a life outside of work. A person that faces hardships as well as celebrations. And they are with you in every way."
Amanda Witherow
Marketing Coordinator
"Personal and professional growth is encouraged and supported. McLennan recognizes the strengths of their employees and provides excellent potential for growth, advancement, and continuing education. "
Marsha Hanna
Production Manager
Current Job Openings in Lancaster
We do not have any active job openings at this time. However, we believe that finding the right people for our team sometimes happens outside our expected timeframe.
For that reason, we are always accepting resumes, and we value and review each application. If you are interested in joining our team—either now or in the future—please fill out our online application.
Don't See the Job You're Looking For?
If you're interested in joining our team, we want to hear from you. Period.
There's never a wrong time to find the right person. The following positions may not be open now, but as our company grows and staffing needs evolve, we are always on the lookout for talented individuals who would be a great fit for our culture.
If one of the positions listed below sounds appealing, click the title, review the job description, and complete our online employment application.
Carpenter's Assistant
The Carpenter's Assistant is responsible for assisting in the execution of rough and finish carpentry elements under the direction of the Lead Carpenter and Production Manager.
Skilled Carpenter
An experienced craftsman with strong organizational and time management skills, refined carpentry skills, and the ability to train and mentor developing carpenters.
At McLennan you get treated as more than simply an employee, you're family.
Trish Barley, Project Designer