ENRICHING LIFE AT HOME
Our Team
SALES & DESIGN TEAM
Project Consultant, Co-Owner
As Project Consultant, Tim enjoys getting to know homeowners and helping find solutions that meet their unique remodeling needs.
Tim serves our clients and team by:
hosting virtual consultations with prospective clients.
conducting site visits to evaluate and measure spaces.
collaborating with team members to refine project budgets and specifications.
As co-owner of McLennan Contracting, Tim is grateful to partner with his wife of 18 years, Alison, to empower their team, build a family-friendly company culture, and implement their vision to "enrich life at home" for clients, crew, and trade partners.
Outside the office, Tim's most prized moments are those he spends with his wife, three children, and their two spoiled dogs. His favorite activities are hiking, backpacking, and making family memories through their RV adventures.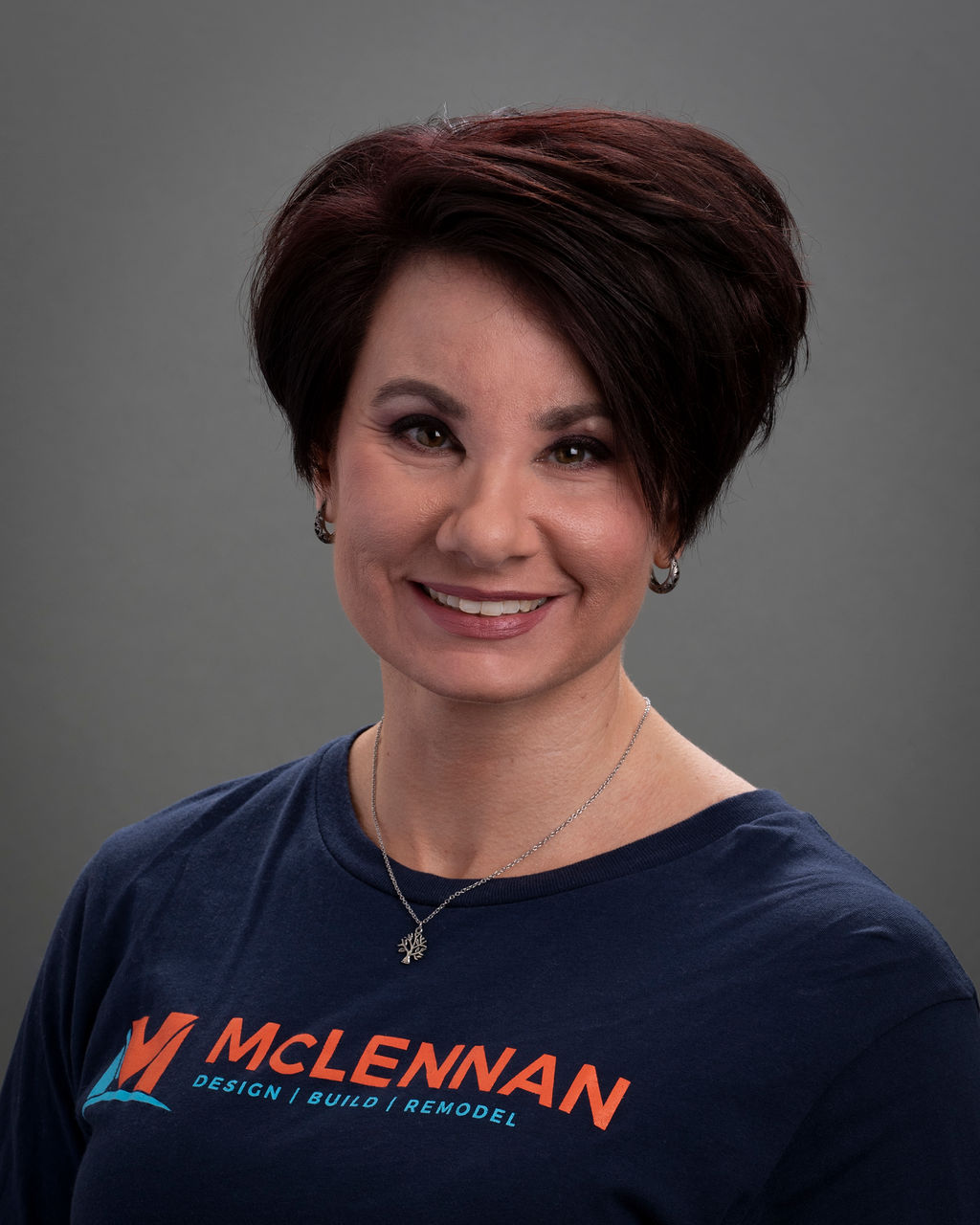 SALES & DESIGN TEAM
Design Consultant
As Design Consultant, Trish guides clients through project design to develop a cohesive plan that balances their needs, desires, and budget.
Trish serves our clients and team by:
assessing client priorities and assisting with product selections.
collaborating with the Project Consultant on drawings and budgets.
consulting with the Production team for a seamless handoff.
Trish is married to her fabulous husband of 22 years, Tim. She's also proud mom to two amazing kids, Sydnee (21) and Aidyn (18), as well as her four 4-legged fur-kids whom she loves to spoil as well.
Trish loves to challenge herself both physically and mentally, so you can find her trying new forms of exercise (MMA-style kickboxing being her favorite), and playing puzzle and word games. She's also an avid reader and loves cozy mysteries, thrillers, adventure books, and the occasional romantic comedy. She loves staying up-to-date on the latest tech, and helping people with simple tech-related issues.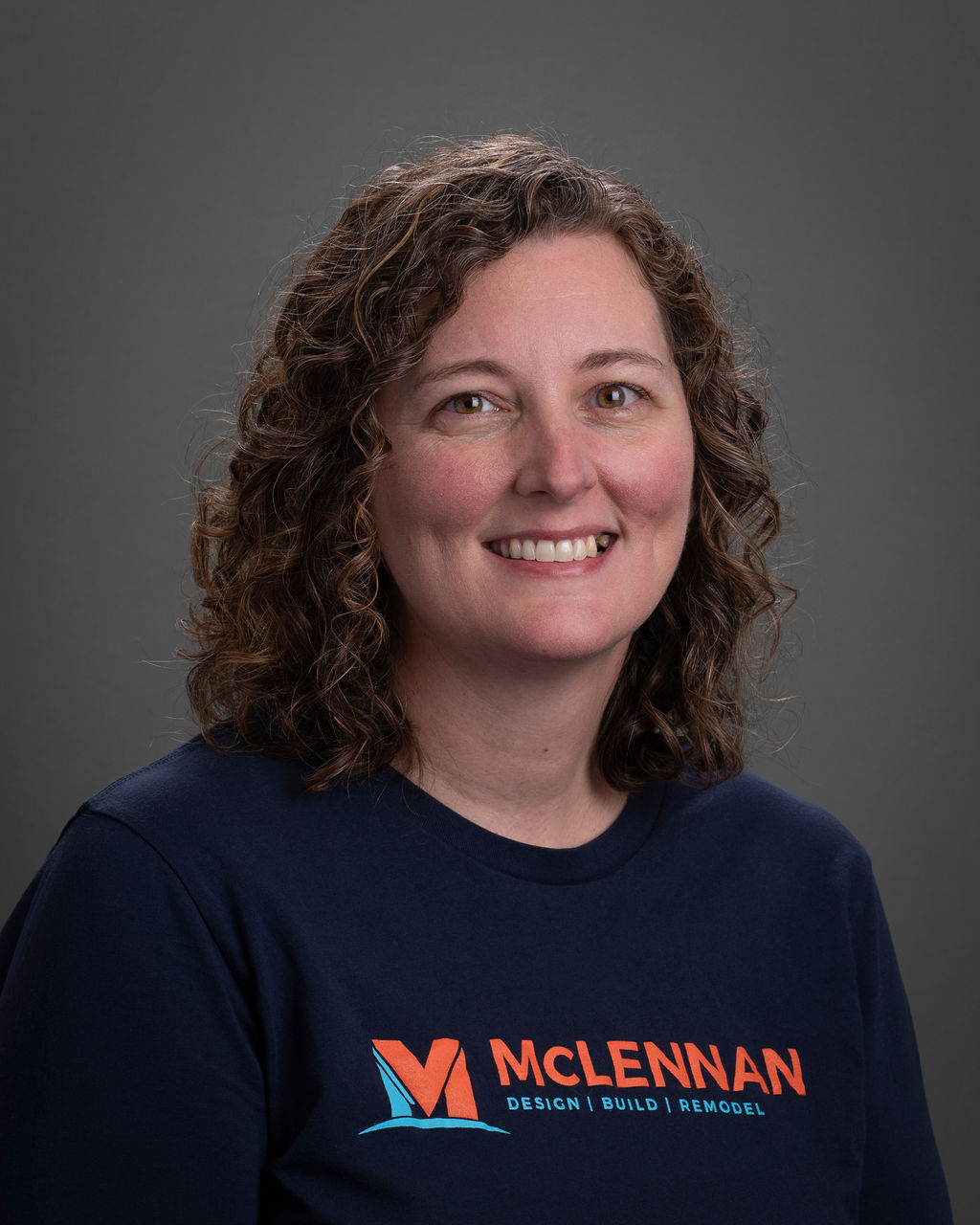 SALES & DESIGN TEAM
Marketing Coordinator, Co-Owner
As Marketing Coordinator, Alison oversees the communication of McLennan's core values and collaborates with the Sales & Design team to provide valuable resources for our clients.
Alison serves our clients and team by:
managing and creating content for our website and blog.
monitoring industry trends for growth opportunities.
evaluating client needs and identifying areas for service and support.
Alison is also Co-Owner of McLennan, alongside her husband, Tim. She is passionate about creating a workplace that is characterized by empathy, diligence, and community and prioritizes a healthy work/life balance.
Alison and Tim have three children, whom she homeschools. When she isn't working, teaching, or planning the family's latest RV trip, Alison can be found introverting with a book in one hand and coffee in the other, or writing on her personal blog, alisonmclennan.com.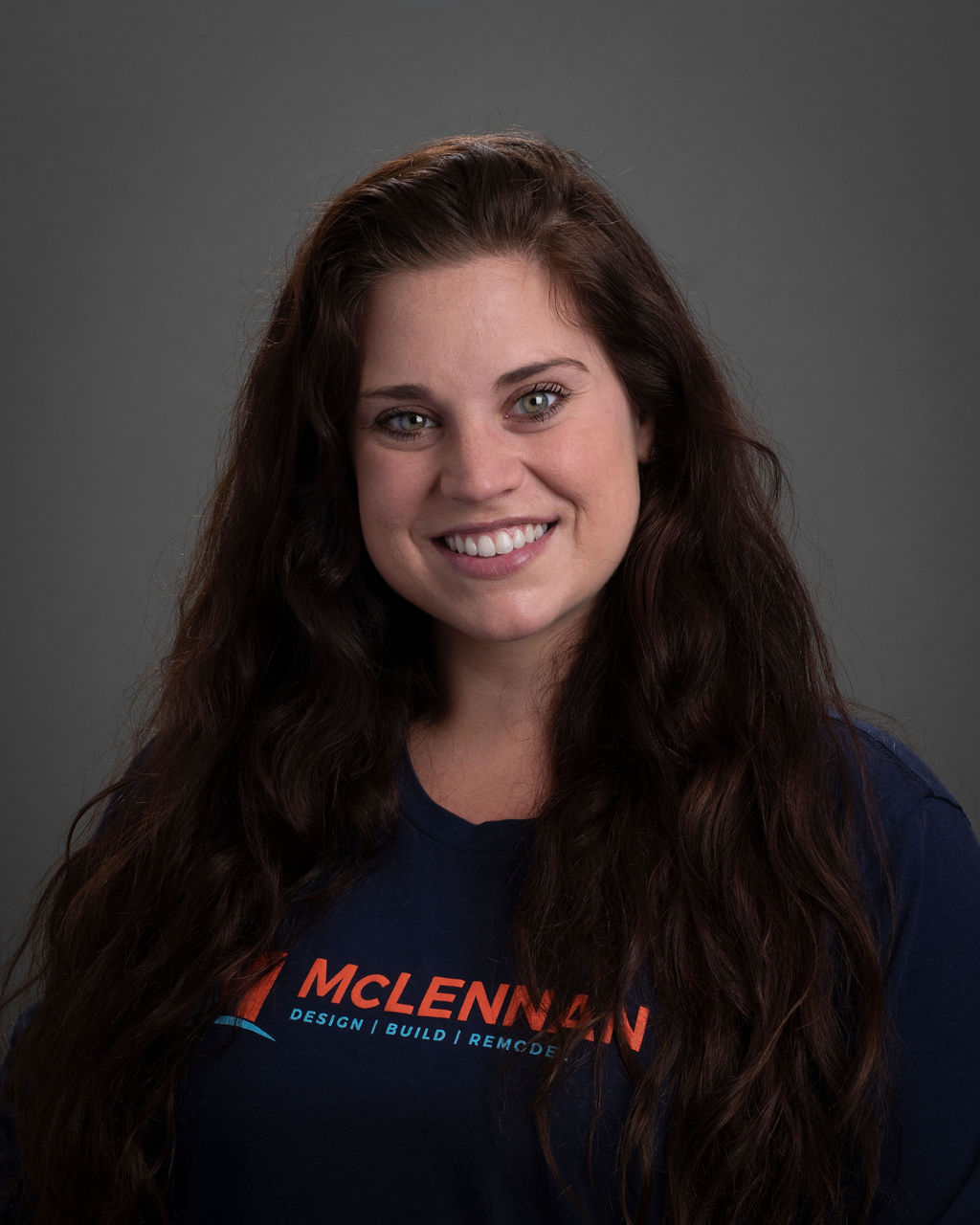 SALES & DESIGN TEAM
Marketing Assistant
As Marketing Assistant, Amanda helps communicate McLennan's vision and values, while providing creative support to the Sales & Design team.
Amanda serves our clients and team by:
planning, implementing, and monitoring marketing campaigns.
engaging with our community across social media networks.
contributing to the development of creative content and resources.
Amanda and her husband, Alex, are parents to two pups and three cats, and look forward (along with the rest of our team!) to welcoming their first child, a son, in February.
Amanda is also a health and fitness coach and enjoys hiking, napping, snuggling with her pets, and bingeing the newest Netflix show. Her life motto is, "Remember to always bring sunshine wherever you go."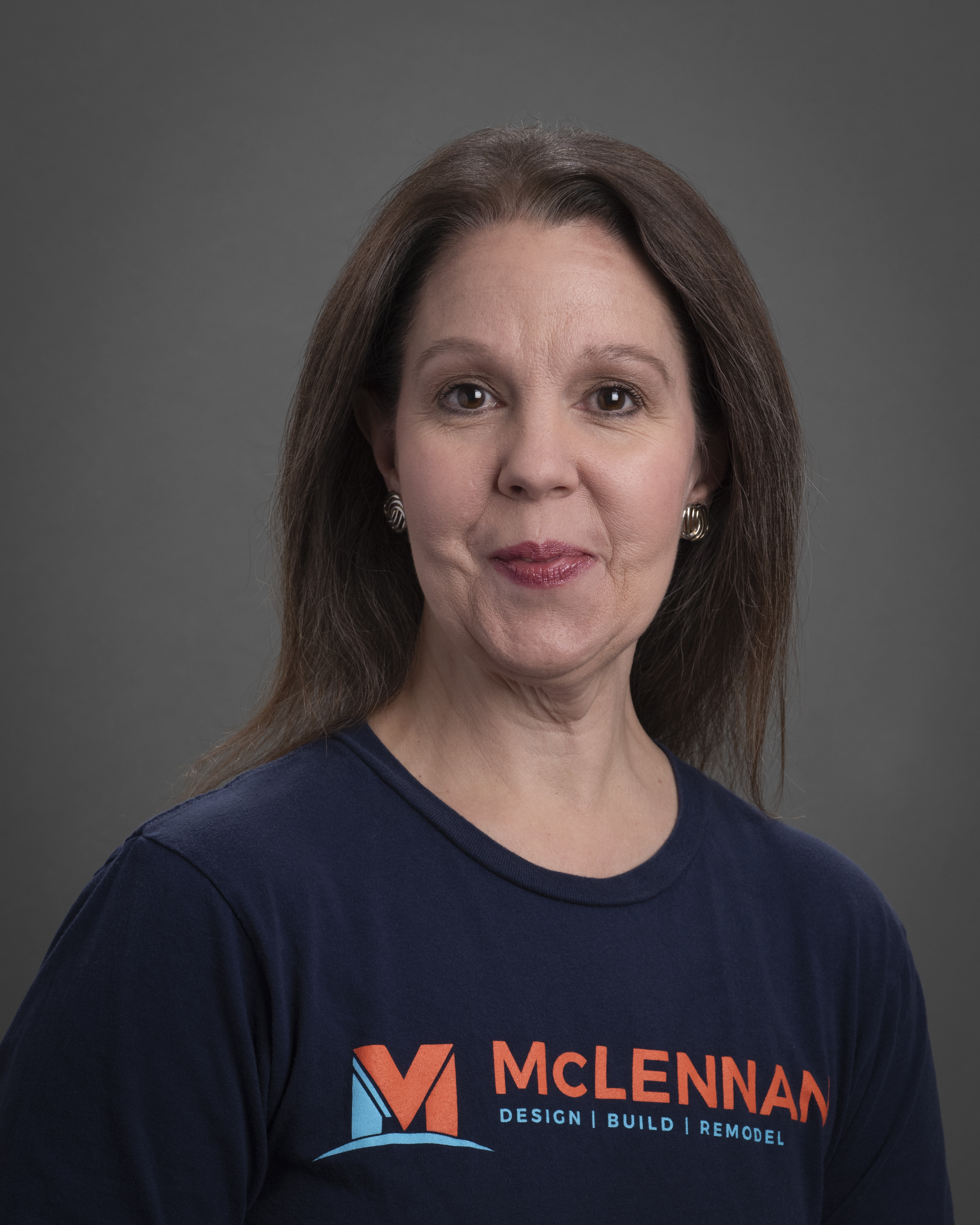 PRODUCTION TEAM
Production Manager
As Production Manager, Marsha coaches our field team and trade partners to ensure each project is completed on schedule, on budget, and with a delighted client.
Marsha serves our clients and team by:
establishing and monitoring production goals and schedules.
managing, developing, and empowering our Production team.
cultivating strategic partnerships with reputable trade partners.
Marsha takes pride in managing the details to ensure each project runs smoothly. She enjoys giving individual attention and strives to provide a pleasant, low-stress experience for her team and clients.
Marsha is a busy mom to two children, ages 16 and 10. She enjoys spoiling her two furbabies. Ranger, a Boxer Beagle rescue and Oreo, a black and white cat. She and her husband, Jim, have been married for 18 years.
Marsha is an avid football fan and has been an unwavering Dallas Cowboys fan since she was five. In her spare time, Marsha enjoys reading, traveling, and spending time with family and friends.
PRODUCTION TEAM
Lead Carpenters
Our Lead Carpenters execute carpentry activities at the highest skill level while providing on-site project supervision under the direction of the Production Manager.
Our Lead Carpenters serve our clients and team by:
expediting timely completion of projects to maintain schedule and budget goals.
maintaining clean, orderly jobsites to ensure safety and protect homeowner comfort.
participating in pre-construction conferences and code inspections.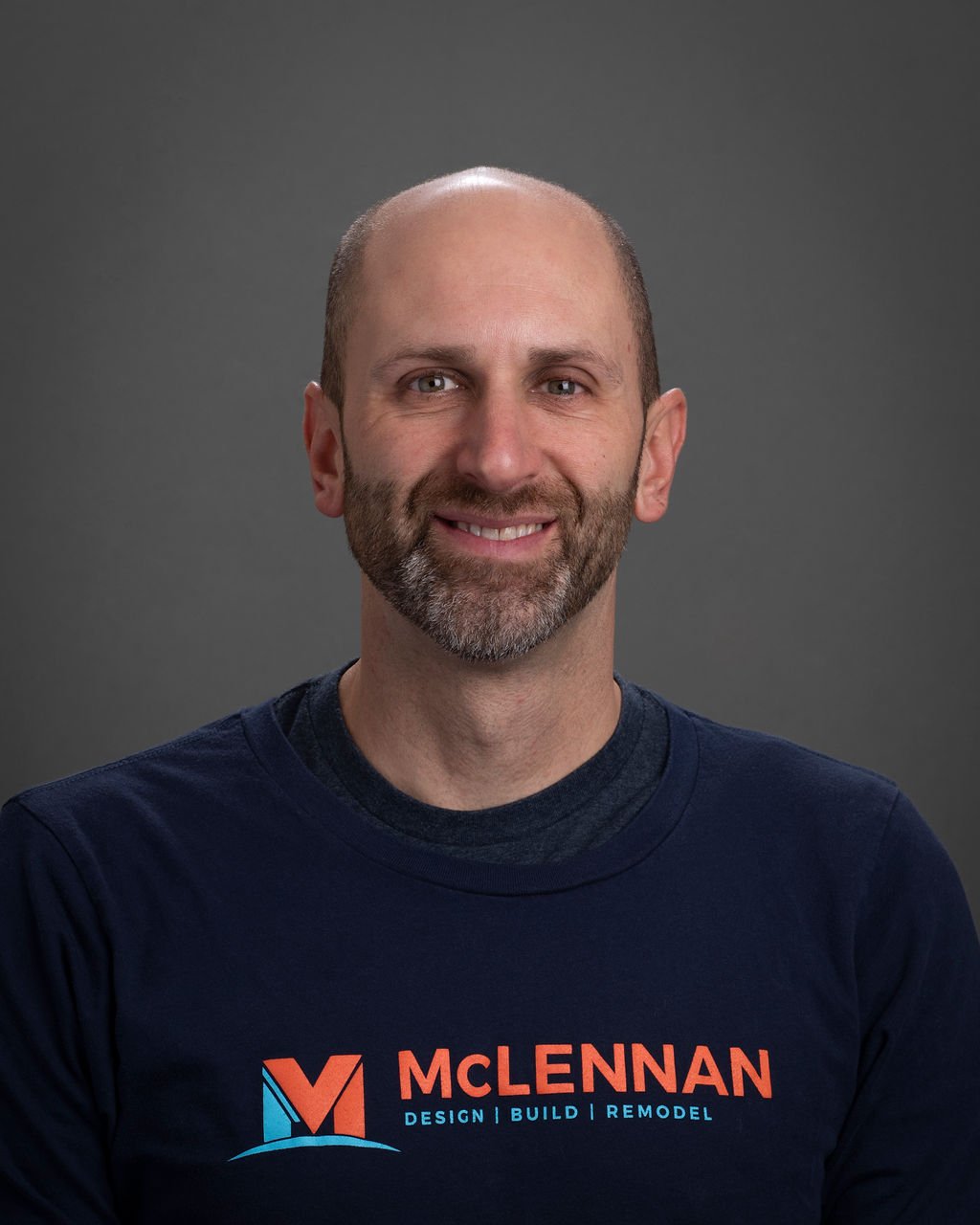 Ryan has spent a lifetime serving people across a number of different platforms.
He finds satisfaction in seeing the customer excited about their new project coming to life. While working hard to restore the old and make it new, he loves taking a few moments throughout the day to interact with the customer and hear their story.
Besides his work with McLennan Contracting, Ryan has three young children and a wonderful wife, Jenny. Most of his free time is spent pulling a wagon full of kiddos to the local park and picking up dead bugs and pine cones.
In his few free moments Ryan loves cycling, hiking, watching the Philadelphia Eagles and reading a good book. He thoroughly enjoys cycling with LifeCycles, a local non-profit ministry focused on mentoring young men and women through spiritual development and life skills in the adventure of cycling.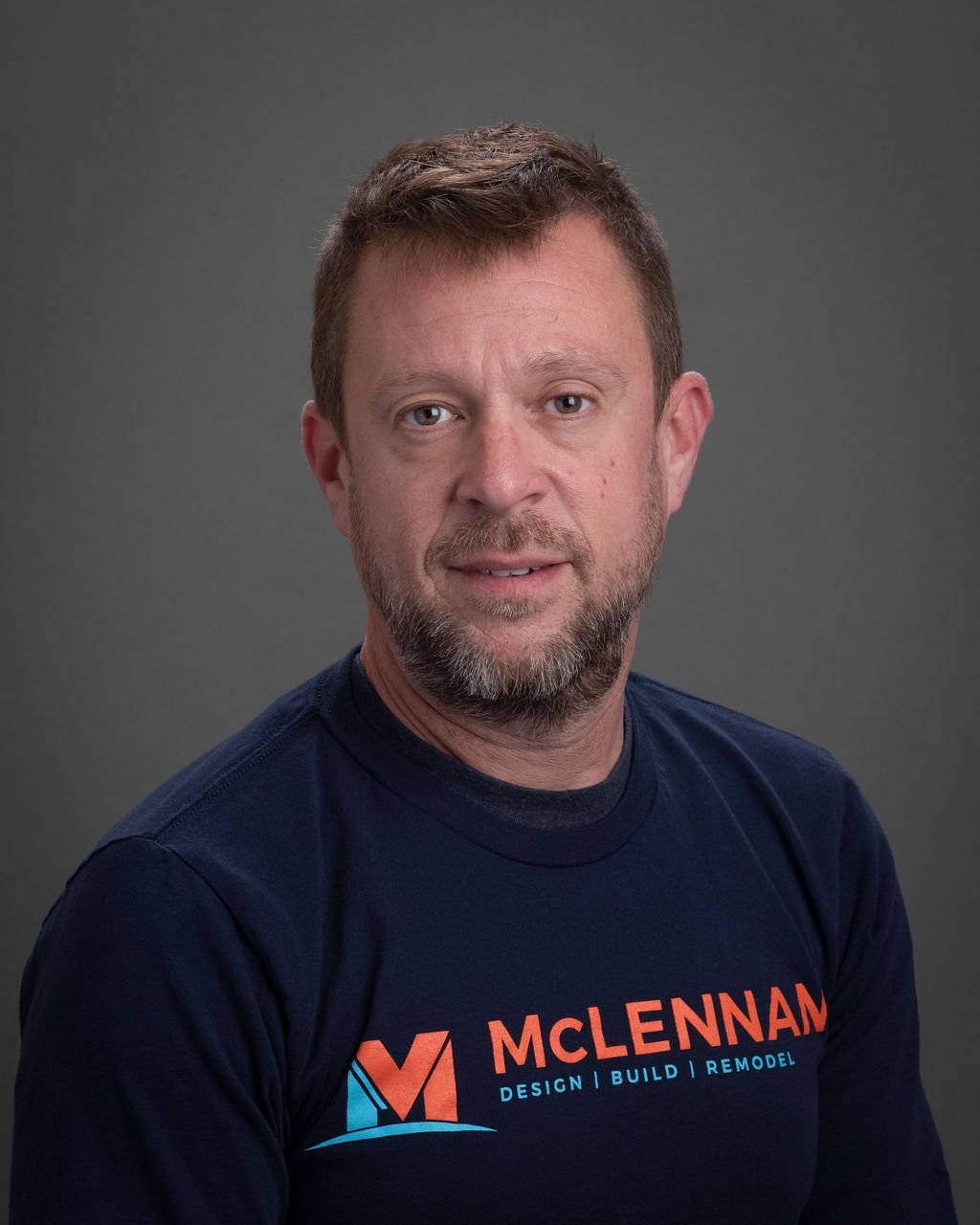 Matt knew from a young age that carpentry was his future.
As a child he shadowed his father, a specialist in new home construction, and wanted to follow in the footsteps of the man he so admired.
Many years later, Matt is a highly skilled carpenter with a special interest in windows, doors, kitchen installs, and finish carpentry. Matt enjoys working alongside his co-workers, and loves seeing the smiles on customers' faces at the end of a job.
In his spare time, Matt enjoys mountain biking and golfing, spending time with family, and volunteering at the American Legion, where he is an officer of the Sons of the American Legion. His many duties there help keep the post operating smoothly.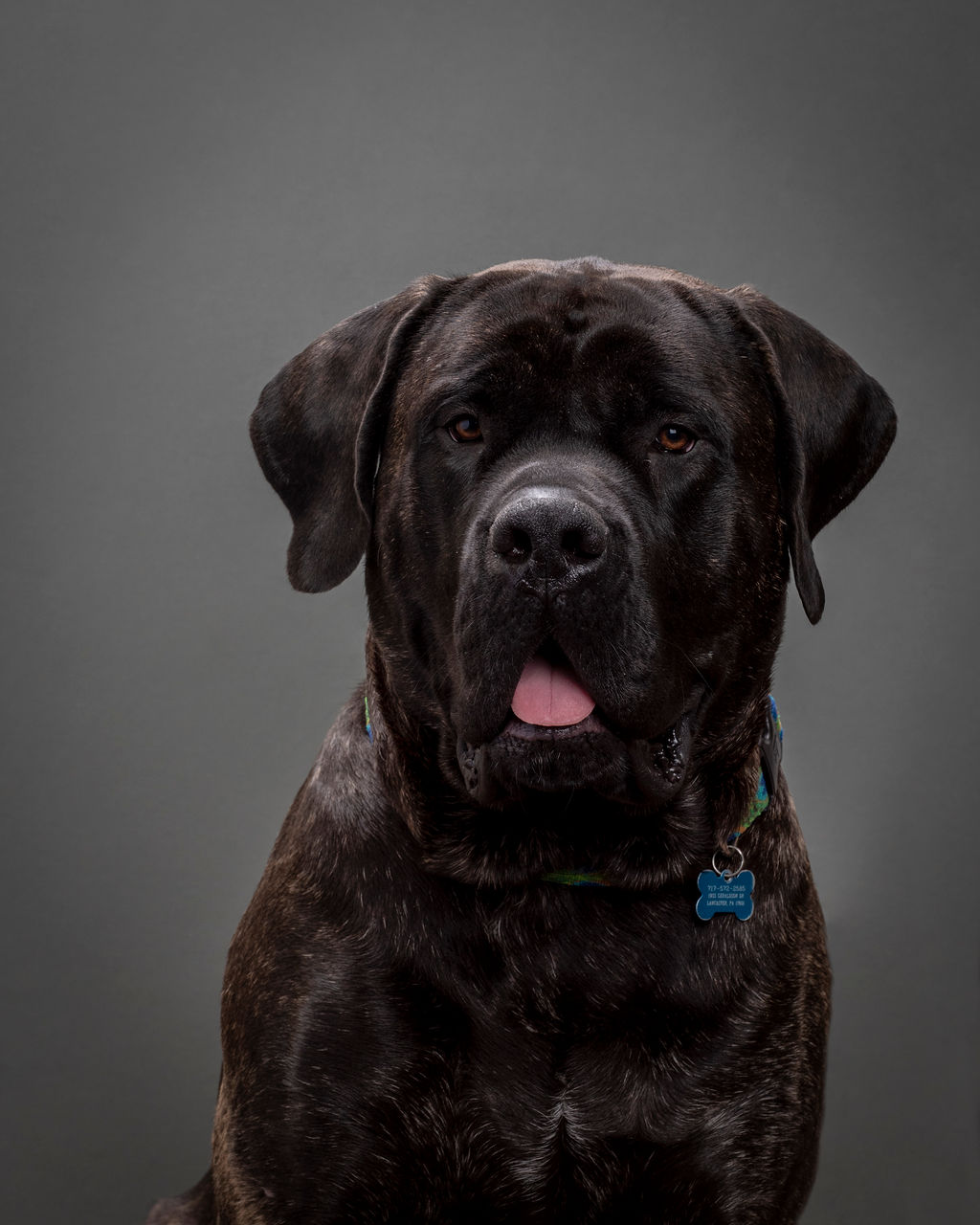 Pippin the English Mastiff
As Team Mascott, Pippin provides emotional support to our office staff and acts as official greeter for visitors.
Pippin serves our clients and team by:
announcing and exuberantly welcoming office guests.
encouraging mental health breaks by presenting himself for frequent treats and ear rubs.
reminding us all to enjoy life's simple pleasures, like napping on a patch of sun-warmed carpet.
Pippin is a 1-year-old English Mastiff who is fully devoted to his family (the McLennans) and loves nothing more than savoring a rawhide while his humans are all at home under one roof, where they belong.
He is enthusiastic about embarking on RV trips, which usually involve fun hikes and an unlimited supply of chewable tree limbs. While he's not the best swimmer due to his 150-lbs.-and-growing size, Pippin loves playing in the water with his fun-loving canine brother, Jetlag the English Springer Spaniel.
Our Process
Our five-step Design-Build process puts the focus on client experience from beginning to end.
Are We the Right Fit?
Consider these questions to help determine if your project and your contractor are compatible.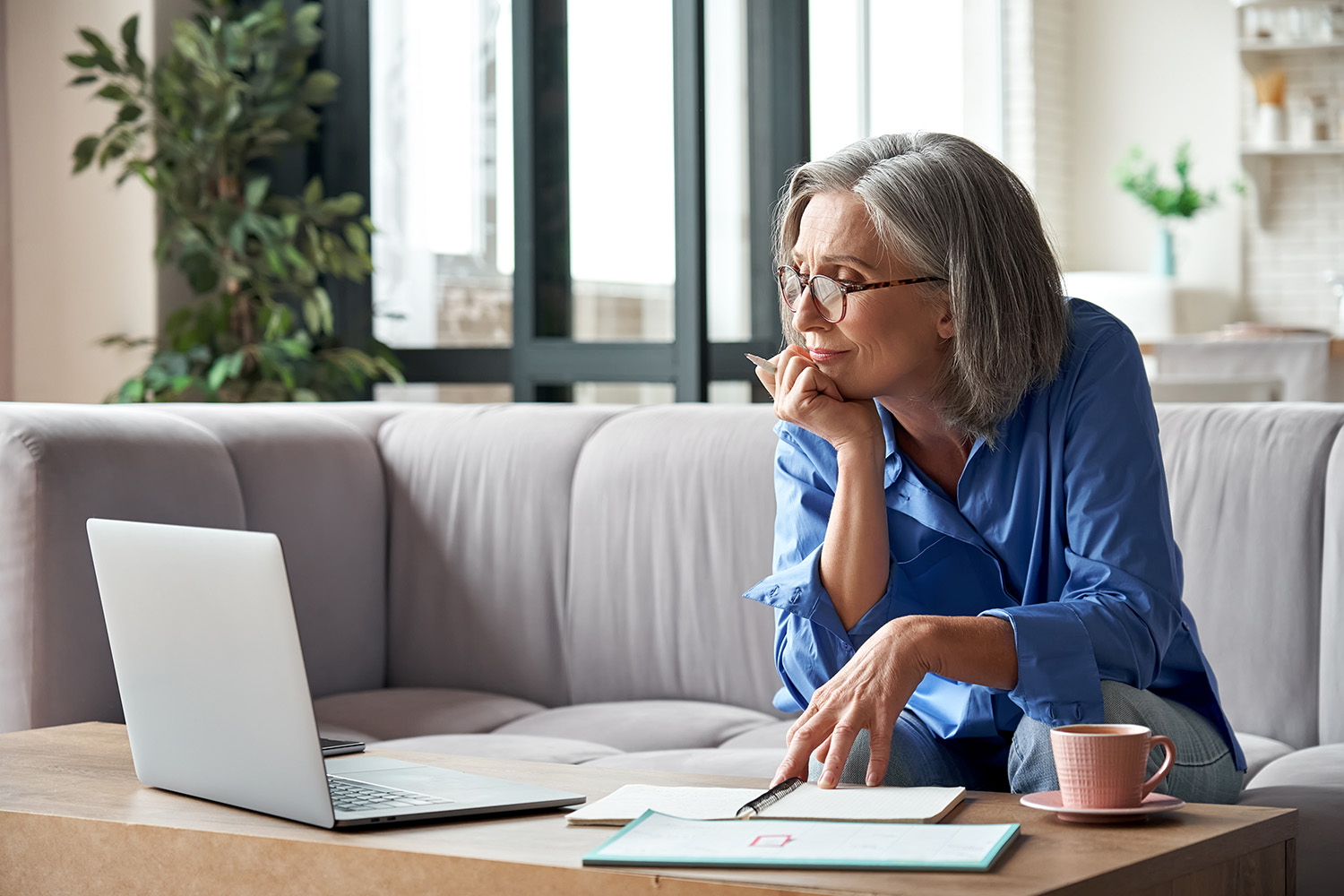 Ready to Chat about Your Project?
We offer free virtual consultations with our Project Consultant. These online sessions are a convenient, no-pressure way for you to ask questions and determine the next right step toward your remodeling goals.