INTENTIONAL. EFFECTIVE. PROVEN.
Our Award-Winning Process
Why a Contractor's Remodeling Process Matters
If you value a low-stress remodeling experience, start by choosing a contractor whose process maximizes up-front planning and minimizes unpleasant surprises.
McLennan's process is based on the Design-Build method of project delivery, which is proven to provide the smoothest, most efficient and rewarding experience for client and contractor alike.
Below is a walk-through of our award-winning remodeling process.
The McLennan Way
Process-Driven Client Satisfaction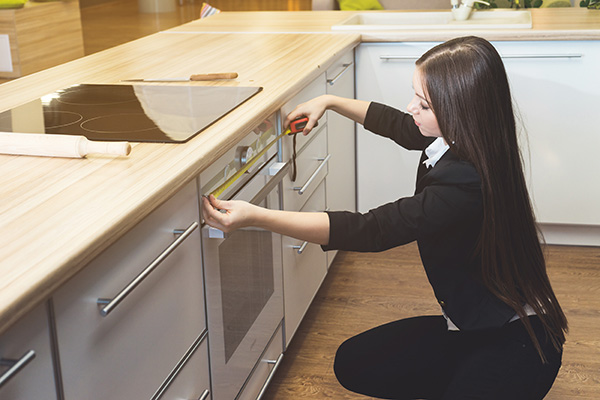 Our process kicks off with Discovery, which starts with a brief phone call to discuss your vision and make sure we're a good fit for each other.
Then we'll get together for an in-home consultation to talk through your project's scope, budget, and timeline.
This gives us all a chance to connect and dig into the driving needs behind your project. We'll also evaluate your existing space and gather the information needed to provide a proposal and action plan for moving forward.
Free consultation with an experienced home remodeling Project Consultant
Preliminary scope of work, budget, and tentative start date for your project
Customized action plan to help you take the next right step for your remodeling journey
Step 2
Project Development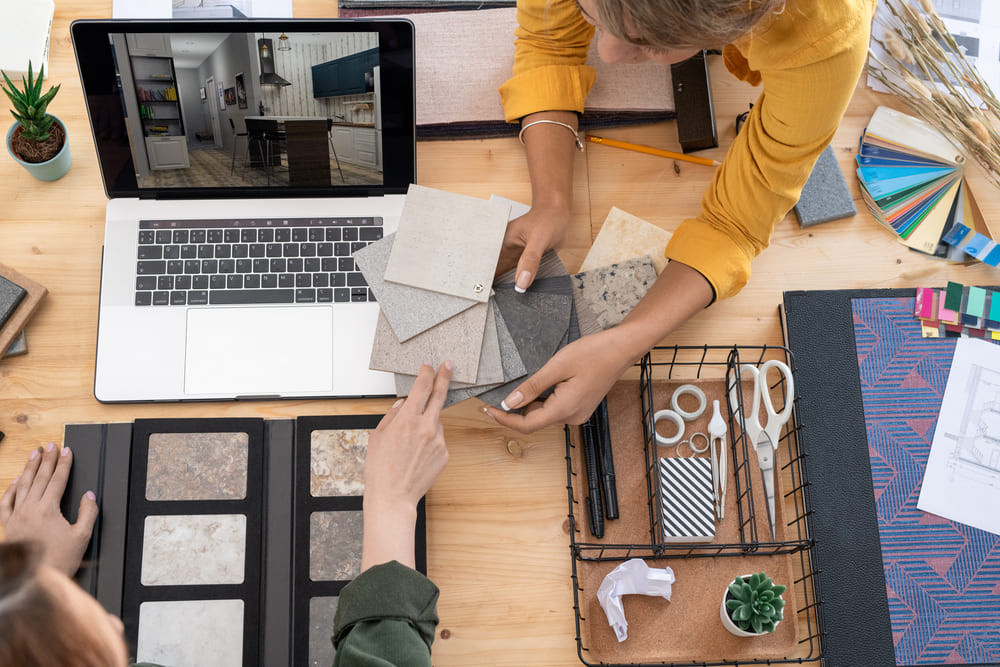 Project Development is at the heart of delivering a great remodeling experience! This is where we take your project from concept to comprehensive plan, and lay the groundwork for a smooth Production phase.
Your designated Project Developer will systematically walk you through the details of your remodel, from layout to paint color, always keeping in mind your target budget, timeline, and end goals for the space.
This is an engaging, interactive process that ensures your expectations are heard, understood, and translated into accurate, complete construction documents.
When all the project details are defined, your Project Developer will walk you through the finalized renderings, scope of work and specifications, and total investment to make sure you're ready to sign your Build Approval.
A designated Project Developer to help identify your key objectives and guide you through design options customized to your vision and investment goals
Diverse meeting and appointment formats to accommodate your schedule and preference (in-home, office/showroom visits, phone calls, virtual meetings)
As-built drawings and digital mapping of your existing space*
Design concepts and 3D renderings created by an industry-certified designer*
Project investment tracking during the design process to help you make educated financial decisions related to project priorities
Access to a team of industry-leading professionals who specialize in developing and delivering solutions that enrich the lives of our clients
* For liability reasons, all products, including drawings and renderings, created during Project Development remain the property of McLennan Contracting until a Build Approval has been signed.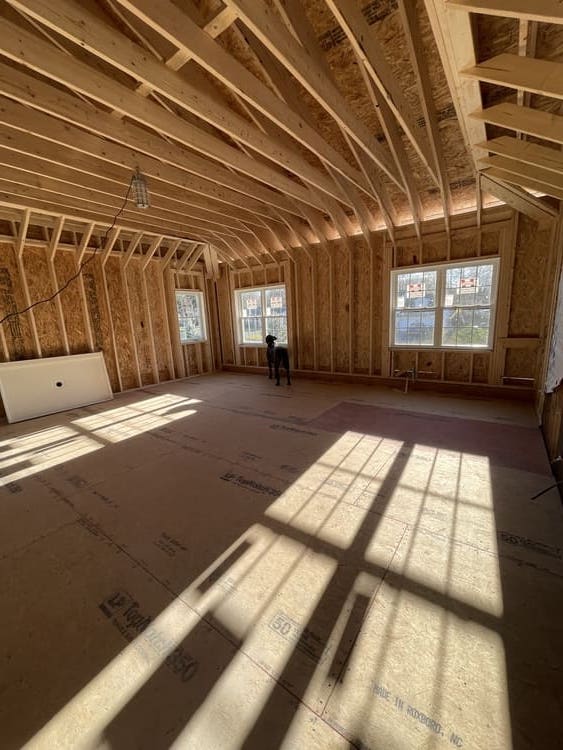 Our Production team's goal is to keep you fully informed and complete your project efficiently and with excellence, while minimizing disruption to your routine.
Pre-Production
During Pre-Production we'll obtain permits, order materials, and build a detailed schedule for our crew, trade partners—most importantly—for you. We'll also provide a payment schedule for your review and approval.
Internally, your Project Developer and the Lead Carpenter assigned to your project will meet to review your scope of work in detail. They'll also conduct an on-site walk-through of your project to ensure the information handoff is complete.
Production
As your project moves into active production, your Lead Carpenter will manage the process of bringing your remodeling vision to life! Our Production team will keep you informed about progress and schedule details, so you always know what to expect.
Throughout Production, our cloud-based project management software will allow you to communicate directly with our entire team, and view details about your project's schedule.
A designated Lead Carpenter to manage your project and keep you informed throughout construction
Pre-production planning that ensures your vision and needs are clearly understood by everyone working on your project
Project schedule with anticipated completion dates based on milestones
Clean House Protection to safeguard your home during construction
Relationships with top-tier vendors and trade partners built from years of trust and partnership
Warm, friendly, prompt correspondence throughout the Production process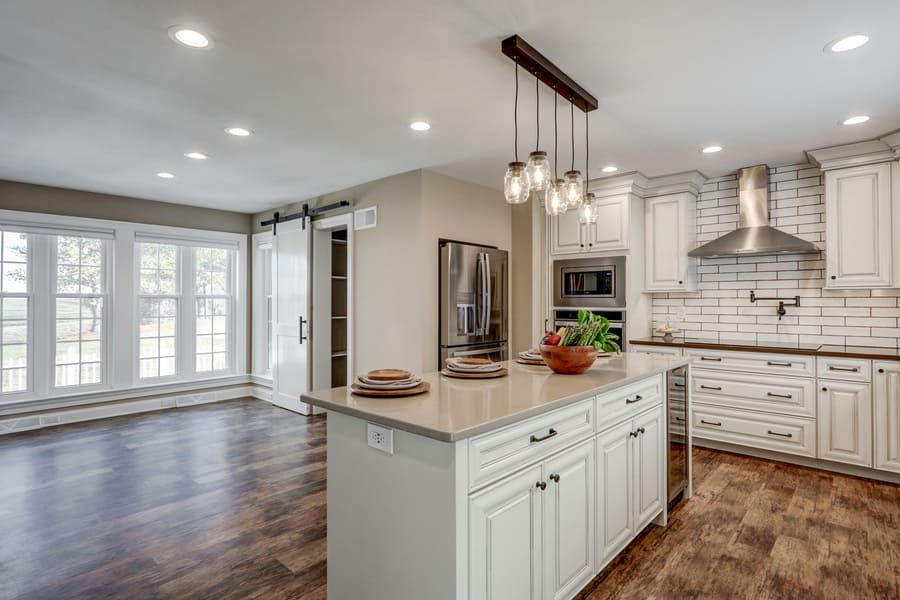 Few things are as rewarding as seeing a client thoroughly satisfied with their new space. We have traveled alongside you from Discovery to Project Development to Production, and now it's time to appreciate the fact that a dream has become reality!
To make sure you're ready for move-in, we'll provide professional cleaning services that leave your space fresh and ready to enjoy. We'll also schedule your 6-month and 12-month Quality of Craftmanship warranty visits, to give you peace of mind that your project was built to last.
And as a McLennan client, you'll now have priority status for any additional projects, maintenance work, or handyman services you might need down the road.
This project might be finished, but we hope your relationship with McLennan is just beginning!
Ready to Start the Process?
Getting the ball rolling with a Discovery Call is free, easy, and convenient. Just select a time on our Project Consultant's calendar, or click below to learn more about our complimentary consultations.