Remodeling Your Basement
For busy families, especially in the age of remote work and virtual schooling, finished basements are more popular than ever.
Not only are they one of the most cost-effective remodeling projects, they're also one of the most versatile. Just a few of the possibilities are:
A cozy, downstairs living room where your kids can spread out toys, or your teens can host movie nights
A quiet, inviting space where you can stay focused and be productive in your home office
A spacious, dedicated fitness area where you can work out in the privacy of your own home, even in the cold months of winter
A comfortable, spacious guest suite for relatives and loved ones to enjoy during extended visits
From utilitarian game rooms to fully finished guest suites, finished basements bring value at each end of the spectrum.
How will a finished basement enrich your life at home?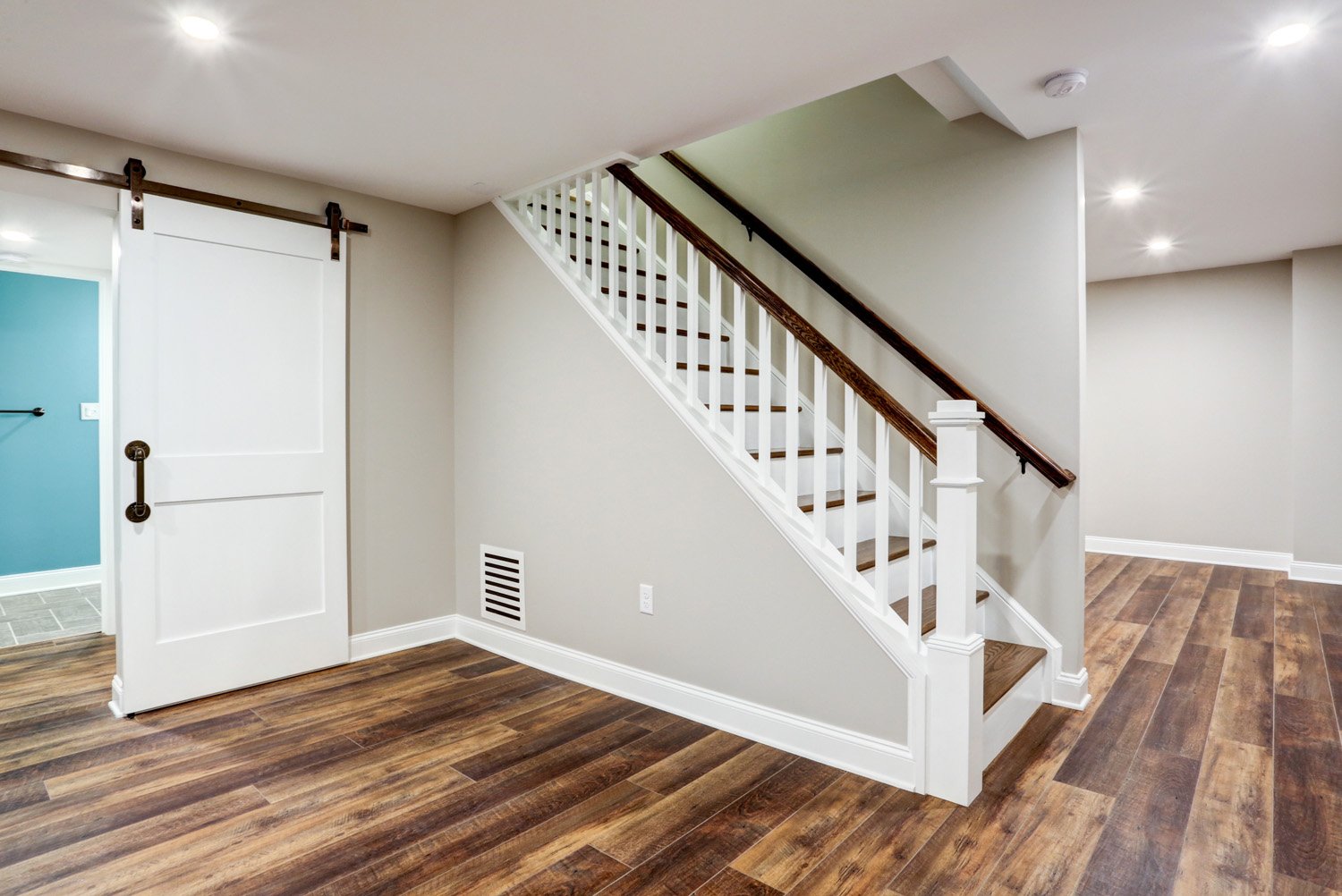 "We recently contracted with McLennan and team to refinish our basement (adding an extra bedroom, home office, full bathroom, and living area) and could not have been more pleased. The level of integrity and professional work provided by Tim, Ryan, Marsha and team, delivered a finished product that exceeded our expectation. Strongly recommend them to anyone wanting a high quality/high value result."
Pat M.
Basement Remodeling Client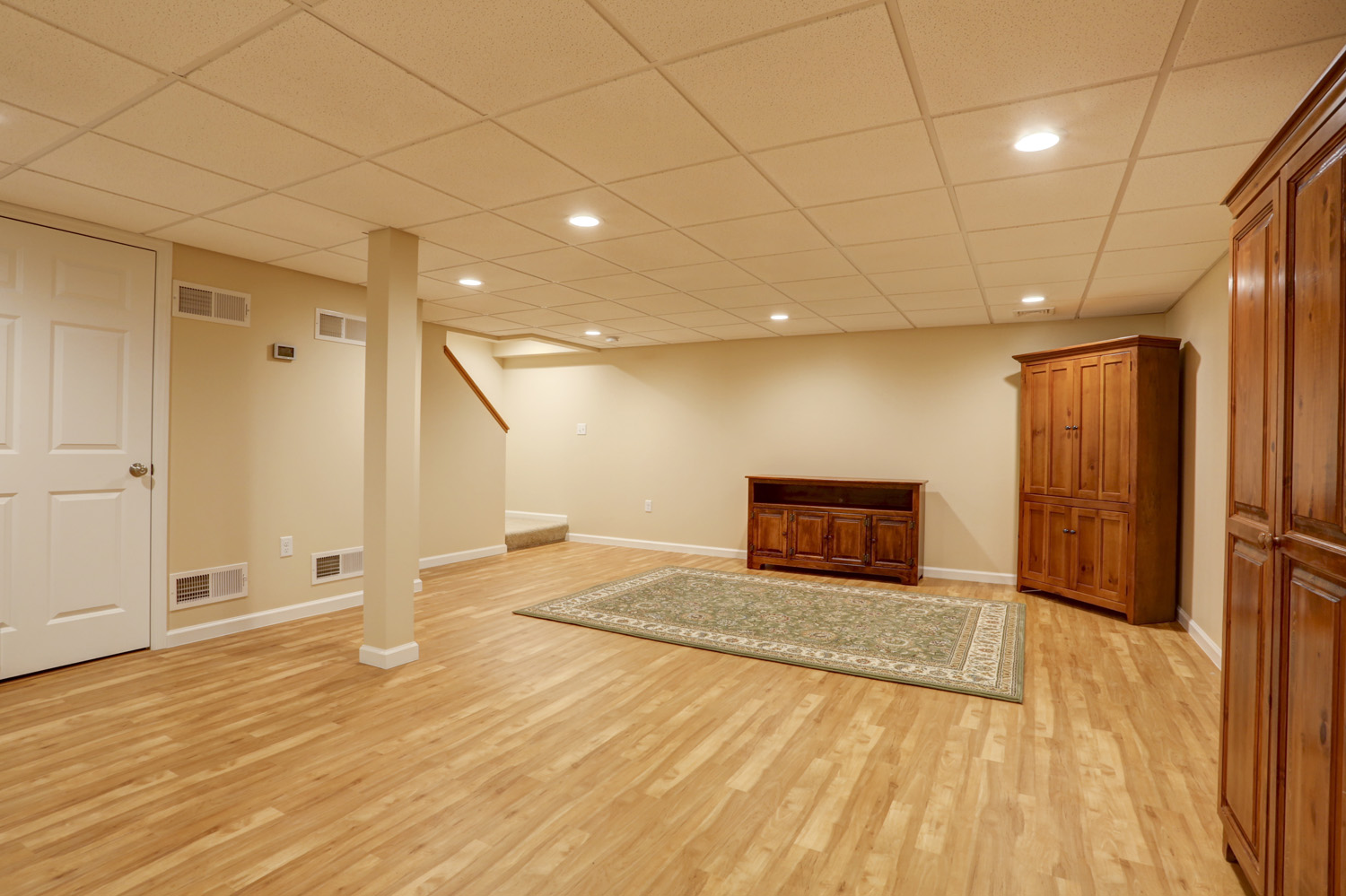 What Goes Into Finishing a Basement?
For as diverse as finished basements can be, there are certain elements they all have in common.
Transforming a dark, dingy basement into a warm, bright space requires special attention to your home's inner workings. A quality finished basement design takes into account moisture control, utilities access, egress requirements, and a host of other technical considerations.
With two decades of experience remodeling and finishing basements in Lancaster County, we understand the building practices, zoning regulations, and climate considerations necessary to protect your home and family. To learn more about basement remodeling, check out our blog post, 8 Important Things to Know When Planning Your Finished Basement.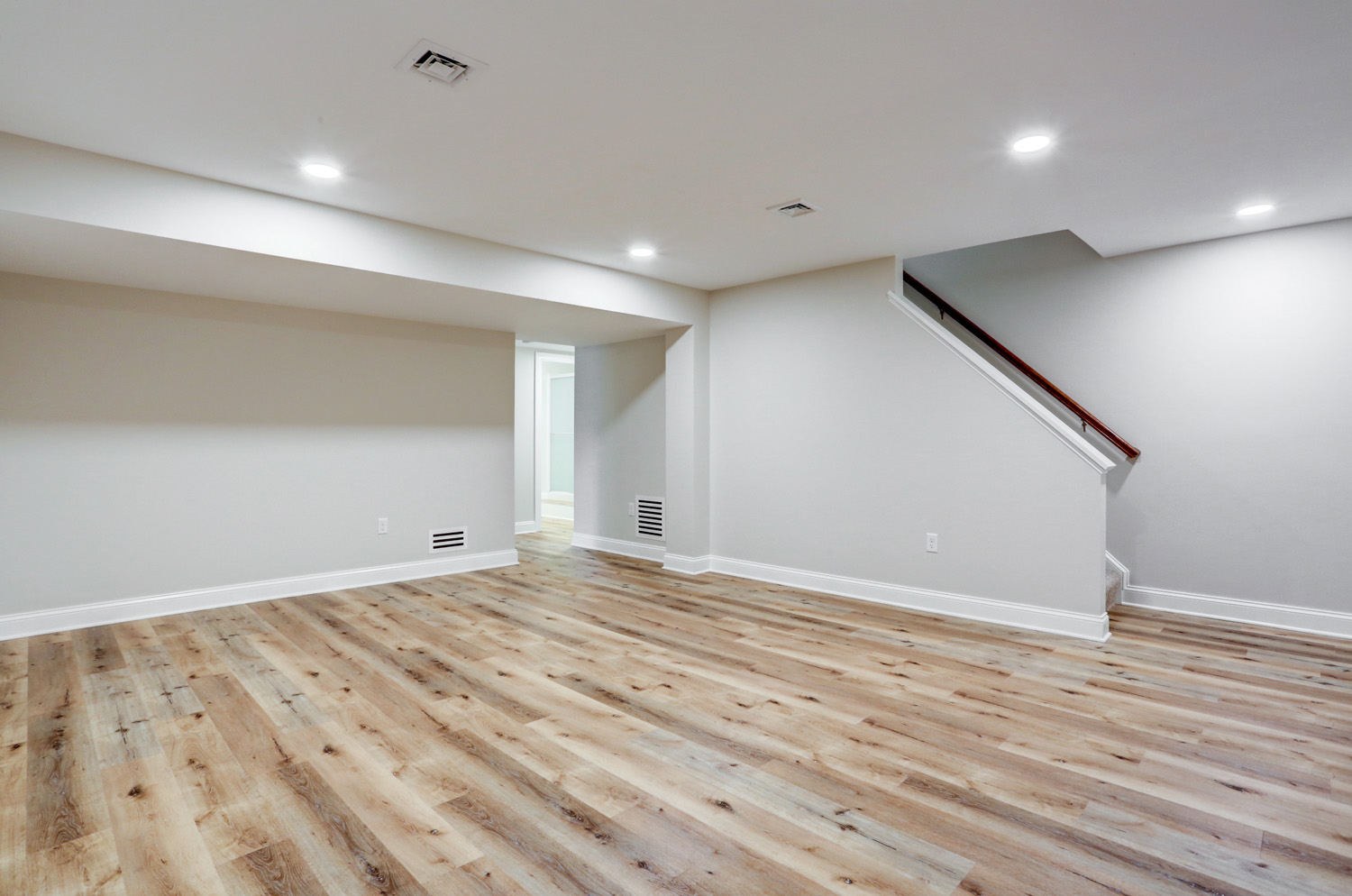 Basement Remodeling Ideas
Check out our online gallery of basement remodels to see how other homeowners have expanded their living spaces.
Your Finished Basement, from Dream to Done
Whatever your family's needs may be, we would love to design a finished basement that will add functionality and value to your home.
With our proven Design-Build process, planning and finishing your basement doesn't have to be overwhelming. Our Design team is eager to turn your dreams into drawings, and our Production team stands ready to coordinate the details of your project and keep you informed every step of the way. That means you can relax and get ready to enjoy your new space. Ready to get started?
"They are very conscientious about doing everything right. Every day they left the work space (our home) neat, clean, and orderly. They maintained continual communication and were professional at all times. Very pleasant and easy to talk to. I plan to to use McLennan on future projects and would recommend them for your consideration."
Richard S.
Basement Remodeling Client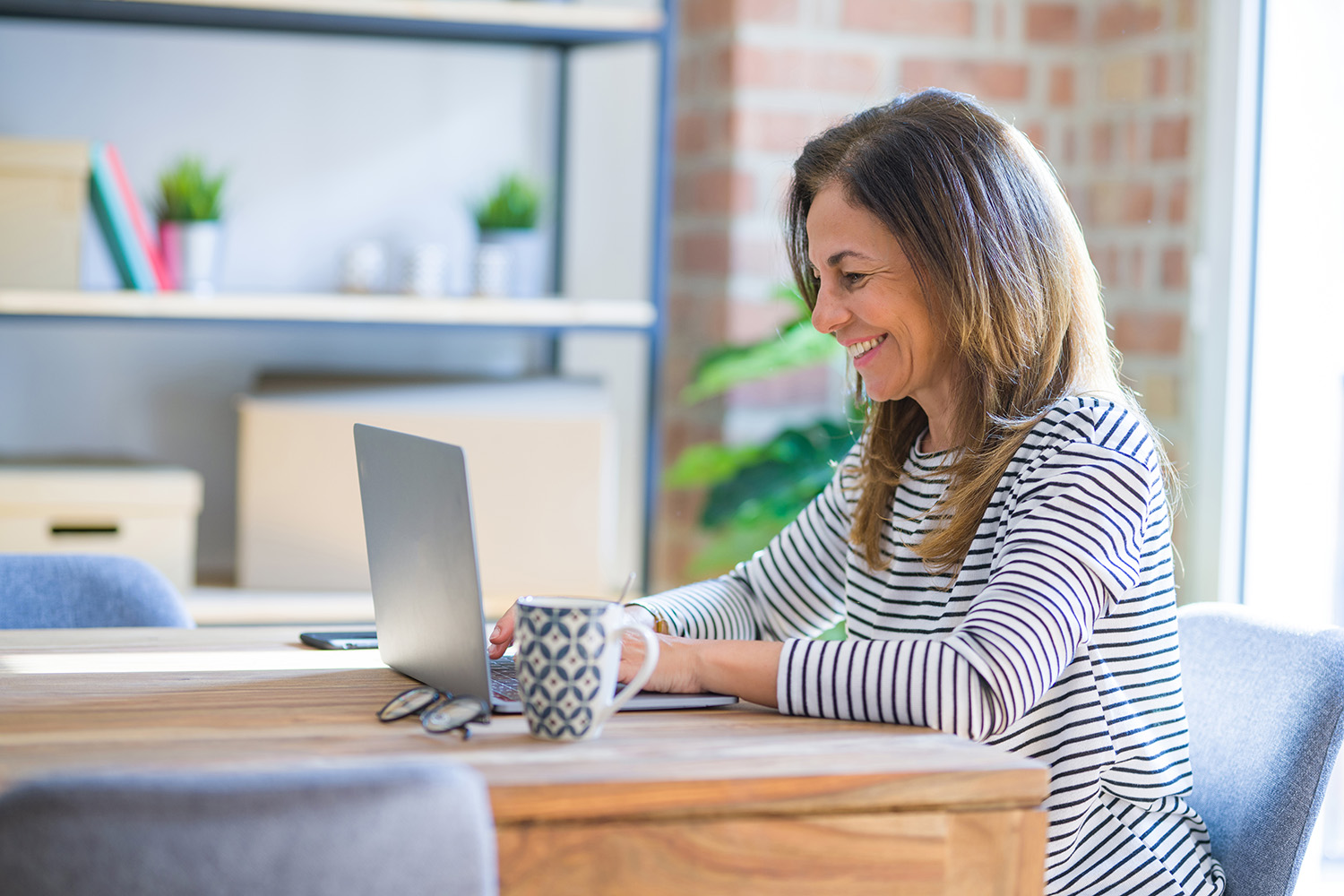 Have Questions about Your Basement Remodel?
Virtual consultations are a free, convenient way to discern the next step toward your remodeling goals.