Bill & Nicole's Lancaster Bathroom Remodel
Small Bathroom, Big Change
This remodel required a creative design to make the most out of a small bathroom.
Our designer's inventive plan transformed this bathroom so drastically that it's hard to believe it's the same space. By removing a closet and adding a privacy window, we were able to relocate the shower, which created more flexibility for other design elements.
Swapping the vanity for a simple wall-mount sink made it possible to move the sink across the room, which really opened things up. Recessed shelves in the wall provided the clients with storage without occupying extra floor space. Who says small bathrooms have to feel small?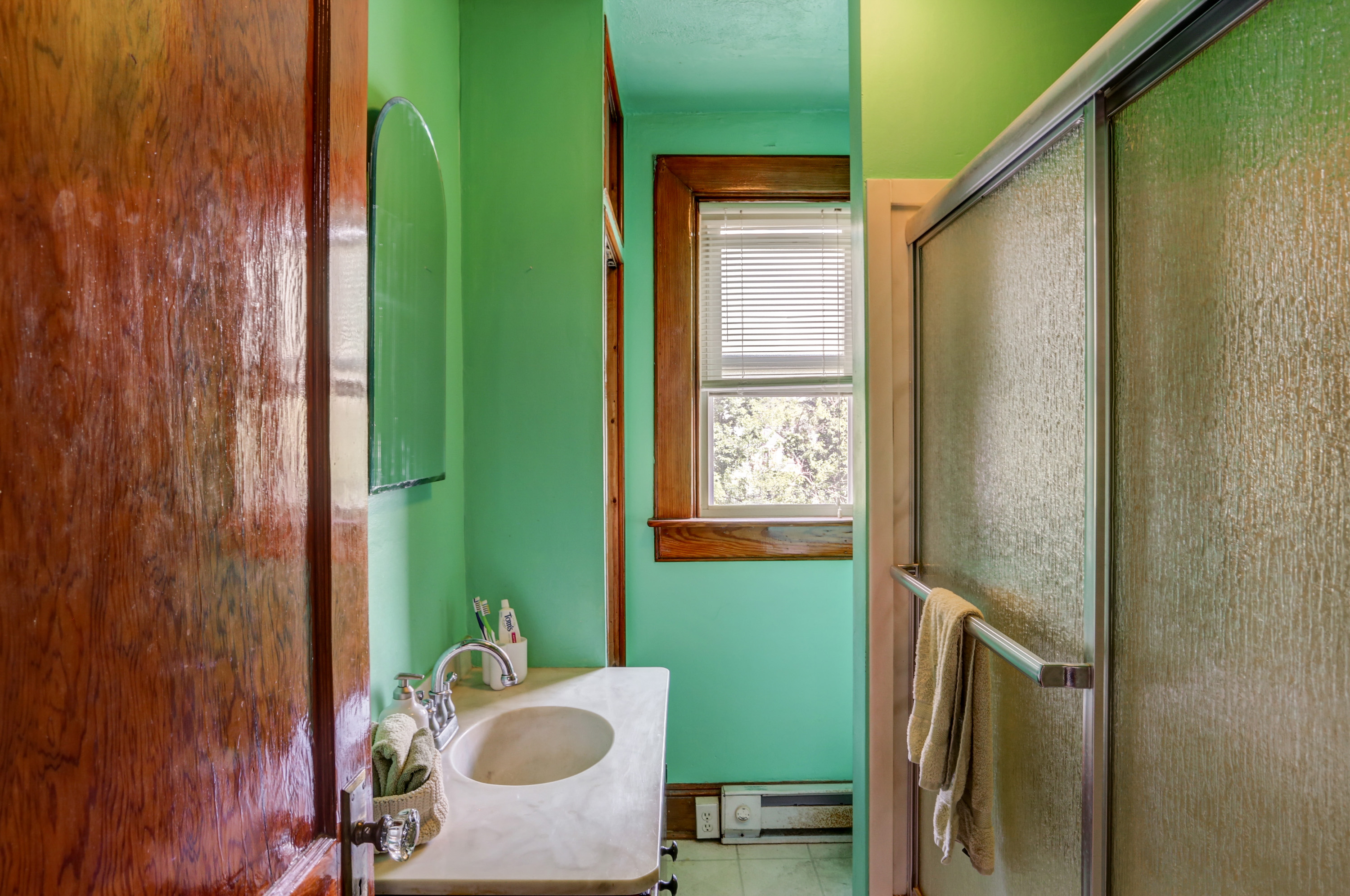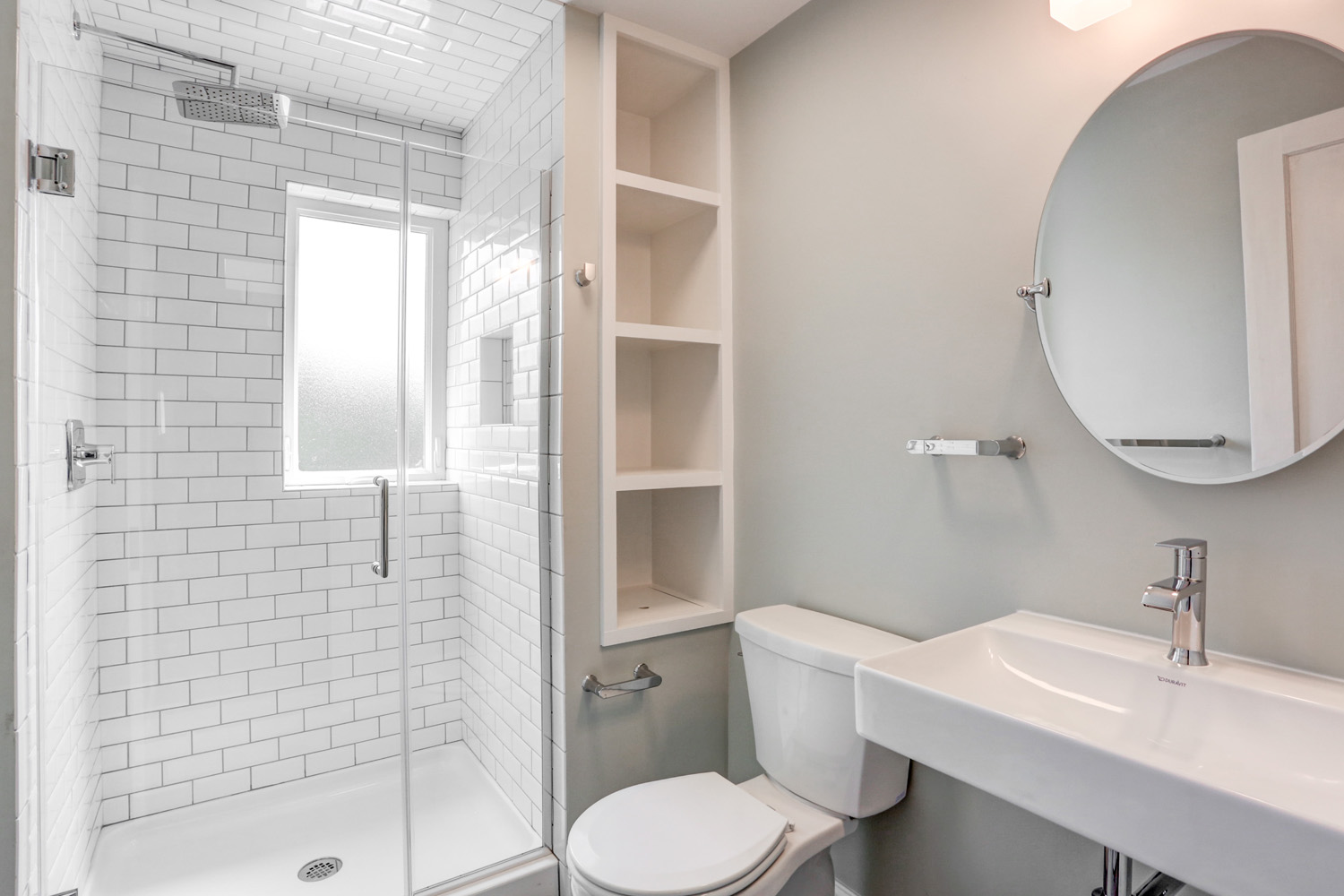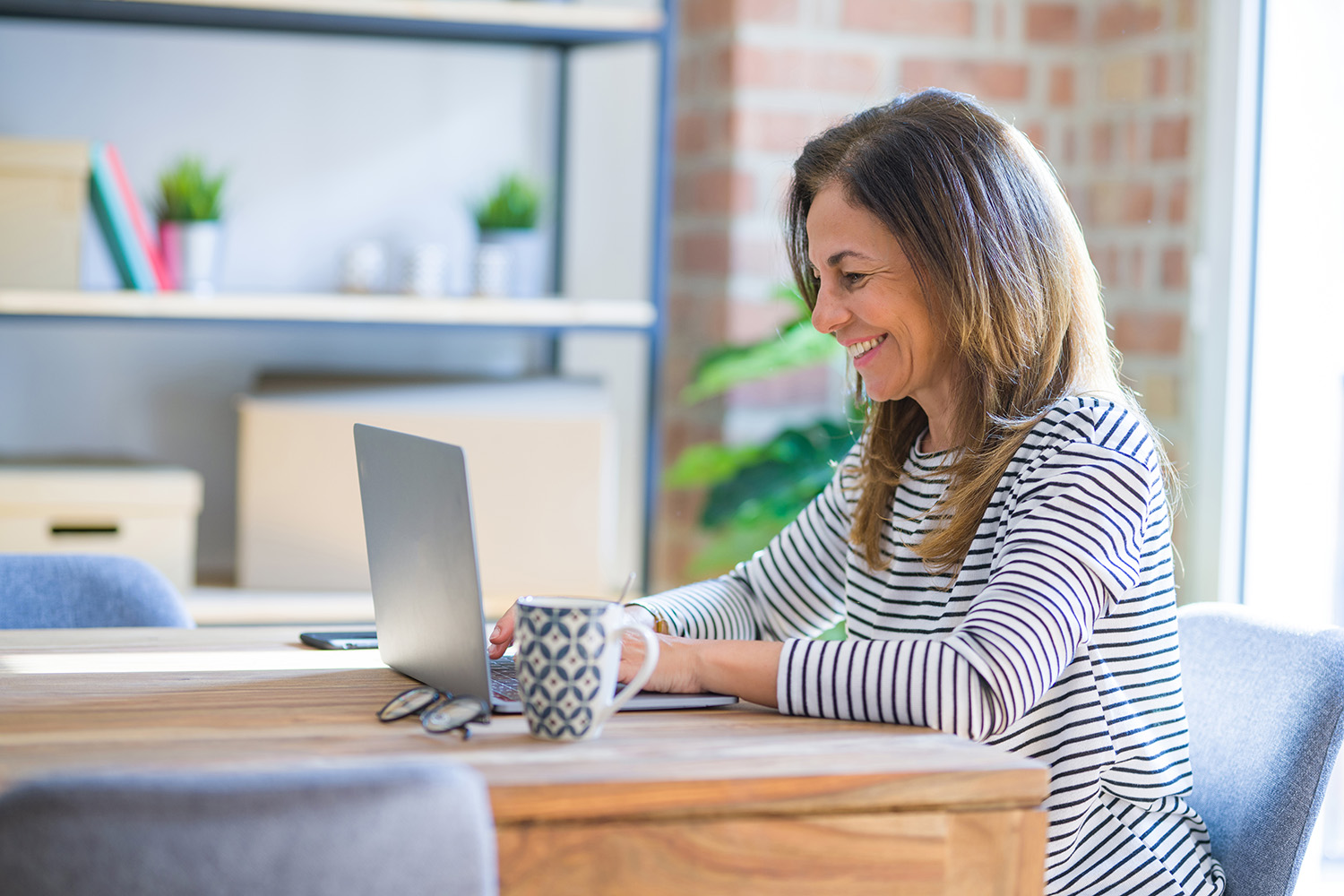 Schedule a Virtual Consultation
Virtual consultations are a free, convenient way to talk to a remodeling pro about your project from the comfort of your own home.