Clinton & Mary's Hempfield Master Bathroom Remodel
Out With The Old, In With The Blue and Gold
Project Goals:
Create a space that fits the clients' style.

Utilize the space better.

Update and modernize the space.
Bathroom Cost Category:
Midrange Premium
This remodel was necessary to bring life back into the master bathroom and make it a space our clients wanted to be in.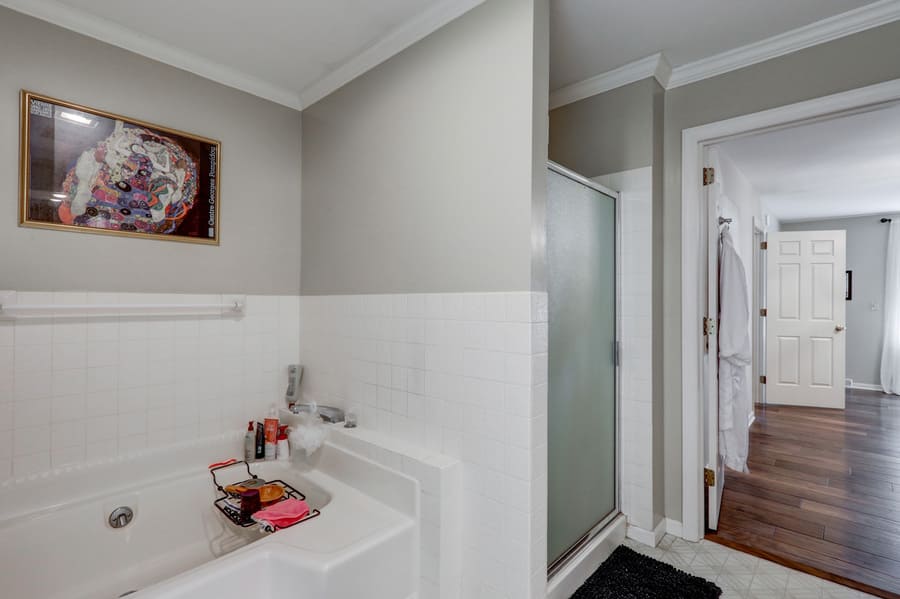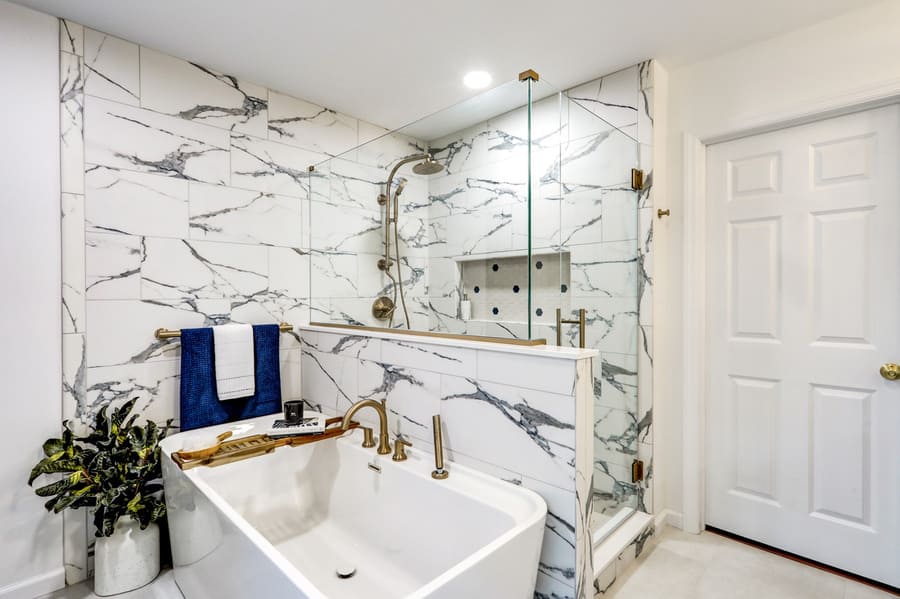 Project Overview
Mary and Clinton had been contemplating this master bathroom remodel for awhile. When they got tired of not being able to use the shower, they were eager and ready to build the bathroom of their dreams.
The original bathroom's layout did not make the most of the space, it was outdated, and with a broken shower, no longer functional. It was time for a major change!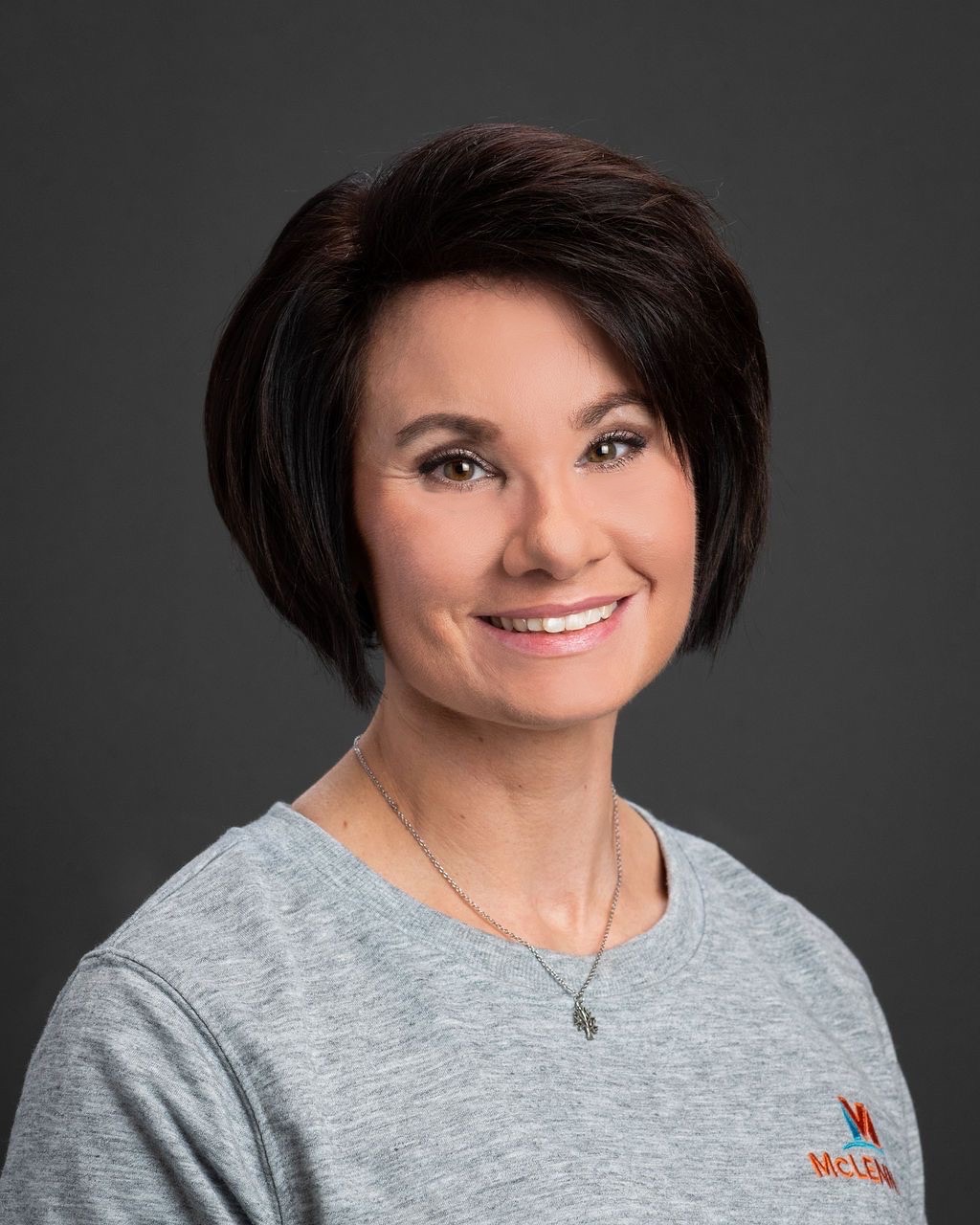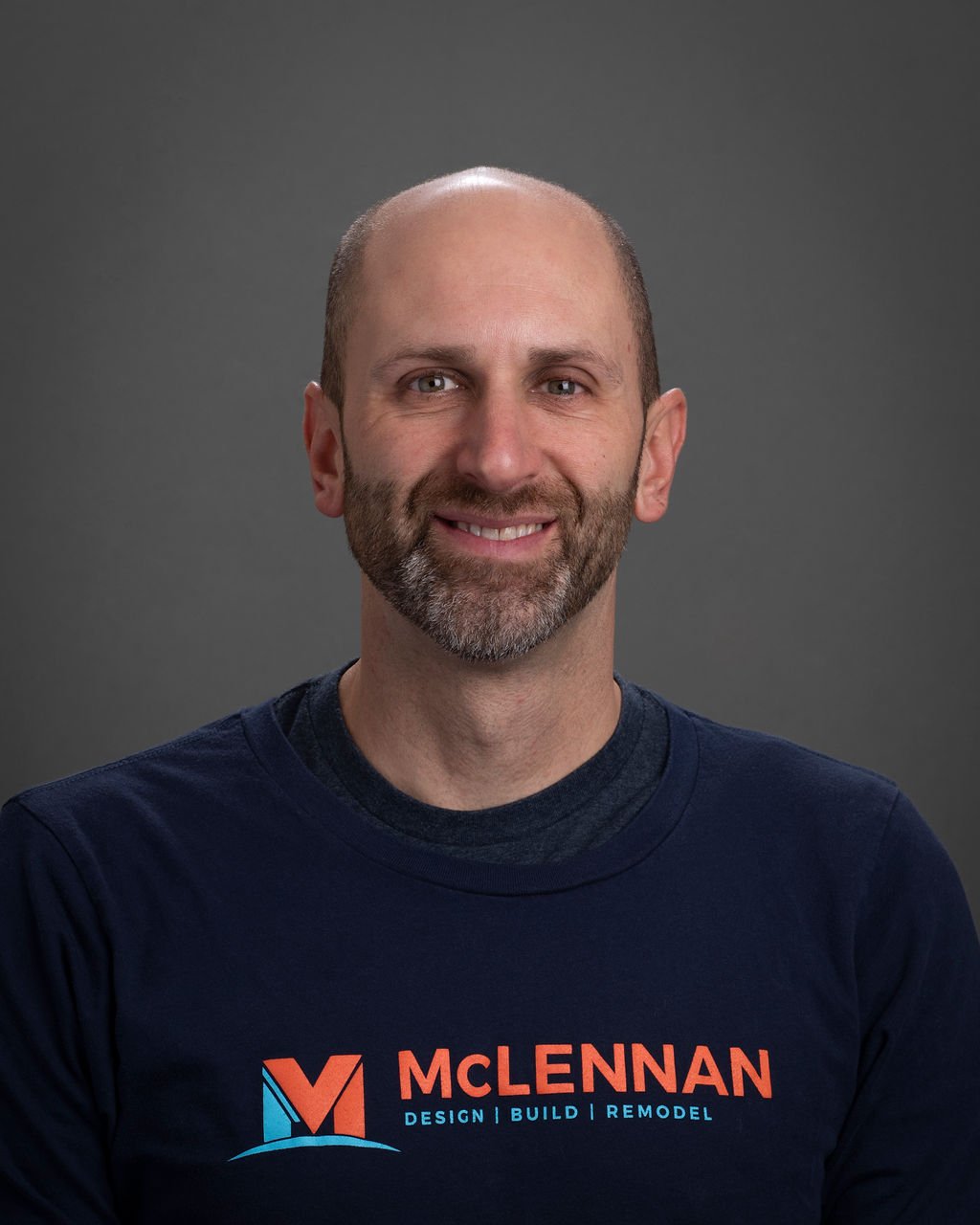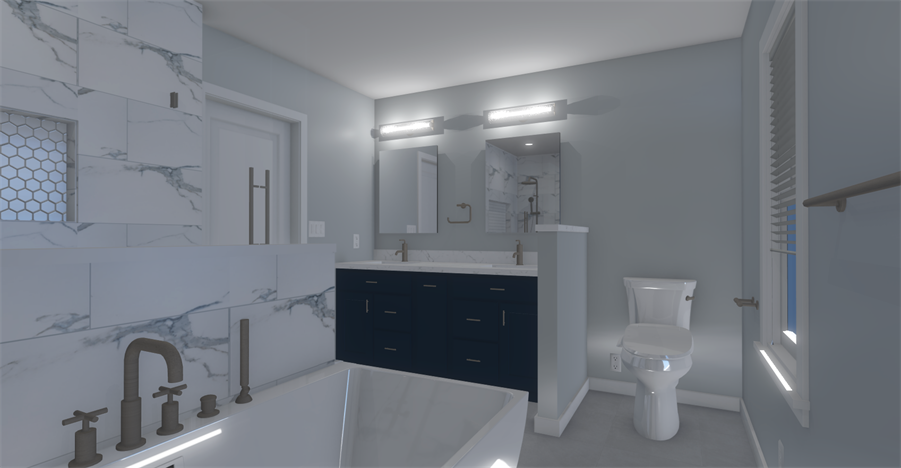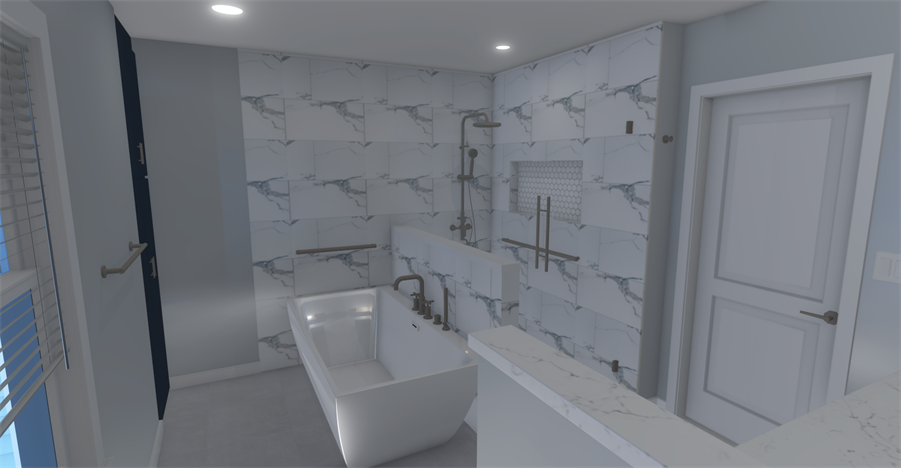 Scope of Work
The first thing we tackled was better utilizing the square footage. We found some empty space behind a wall that allowed us to push back the wall for a tiny bit more room. This allowed us to make the shower deeper and rotate the bathtub to run alongside the shower. This change to the layout gave us extra space to include a built-in linen cabinet.
We also switched the location of the vanity and toilet, which are separated with a knee wall. Both of these changes allowed for more privacy and sensible function.
With Mary's love for blue, the deep blue cabinets were a no-brainer. Gold hardware and accents beautifully complement the richness of the cabinet color.
The blue was carried into the shower tile. The gorgeous porcelain tile features a bright white background with bold gray veining with a hint of blue. To add even more flair, the shower niche and floor are complete with a white hexagon tile. We incorporated navy hexagons scattered sporadically throughout.
And let's not forget about the incredible freestanding tub, complete with a gold faucet and handheld wand.
This bathroom is the perfect relaxation station!
Design Development Start
April 22, 2022
Construction Start
August 1, 2022
Estimated Completion
September 13, 2022
Actual Completion
October 6, 2022
Since Mary and Clinton had contemplated this remodel for awhile, once they decided to do it, they were so ready! They moved through design quickly. They knew exactly what they wanted, made time for appointments, and were eager to move forward. During pre-production we work on ordering materials, learning product lead times, and scheduling trade partners. The shower tile was backordered so we had to wait a little bit to start construction on this project. Once construction starts, a typical bathroom remodel takes about 4-6+ weeks. Due to some challenges, such as tile repair, delayed materials, and out-of-stock fixtures, this project took a little longer than we anticipated. But definitely worth the wait!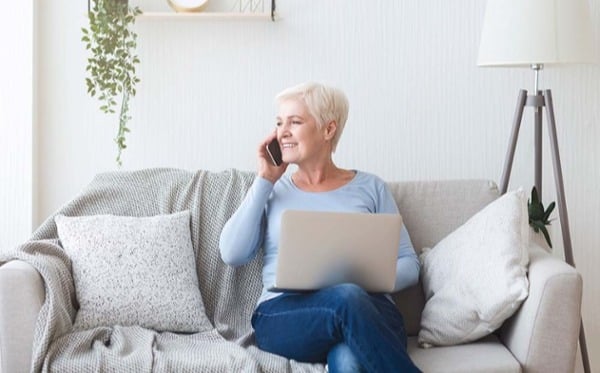 Have Questions about Your Lancaster Bathroom Remodel?
We offer free consultations to answer questions and help you discern the next step toward your remodeling goals.