Dennis & Kay's Rohrerstown Kitchen Remodel
A Large Open-Concept Kitchen
This transformation began with a compact kitchen where Dennis and Kay struggled with clutter, absence of space to be creative with their love of cooking, and a disconnect between other areas on the first floor.
With the removal of one wall, and slight extension of another, they dramatically increased their square footage and added much-needed cabinet space. They also enhanced the room's function and beauty with steel grey cabinets, white quartz countertops, stainless steel appliances, dark blue axis tile backsplash, and a large, contrasting island island with its own sink and dishwasher. Kay and Dennis now have an inspiring, open-concept kitchen where they can look forward to creating meals and entertaining friends for years to come.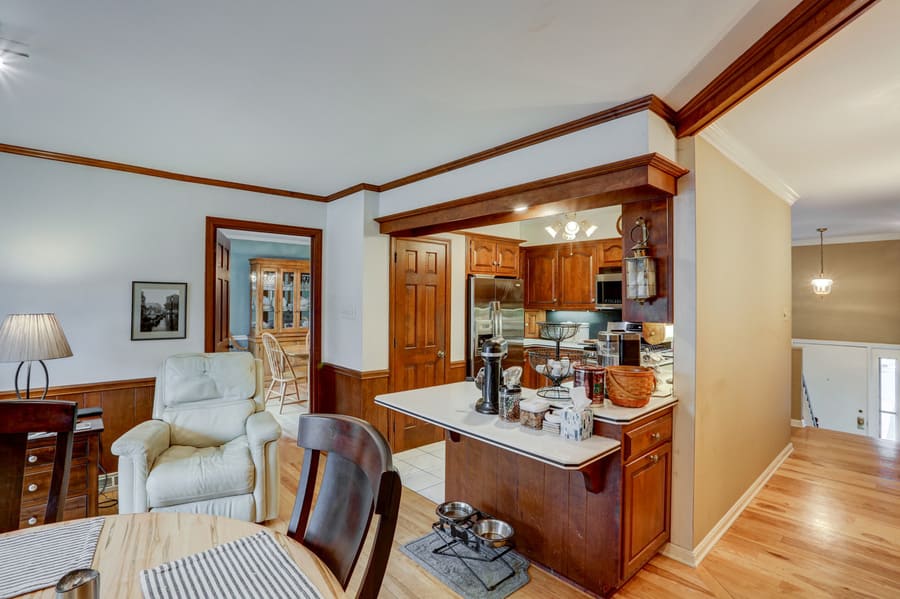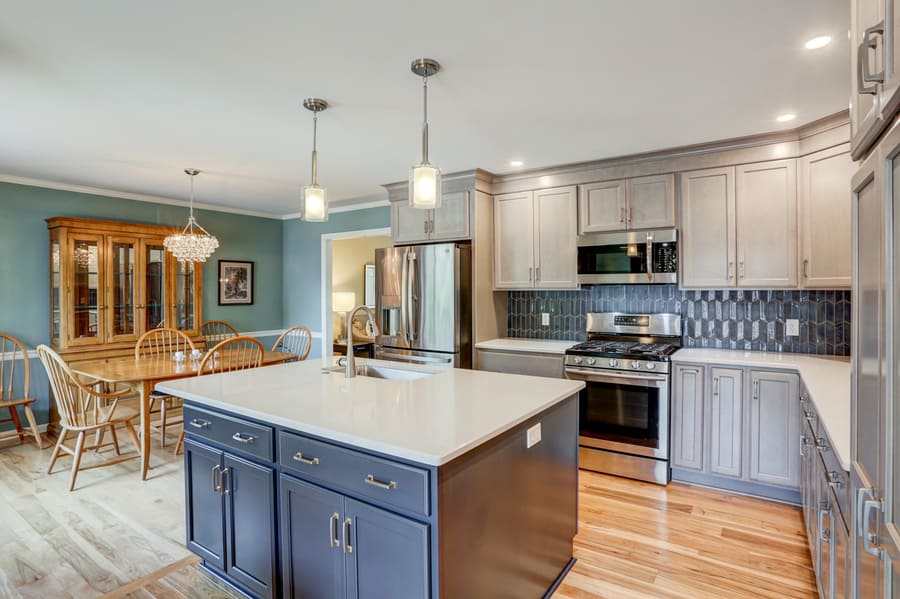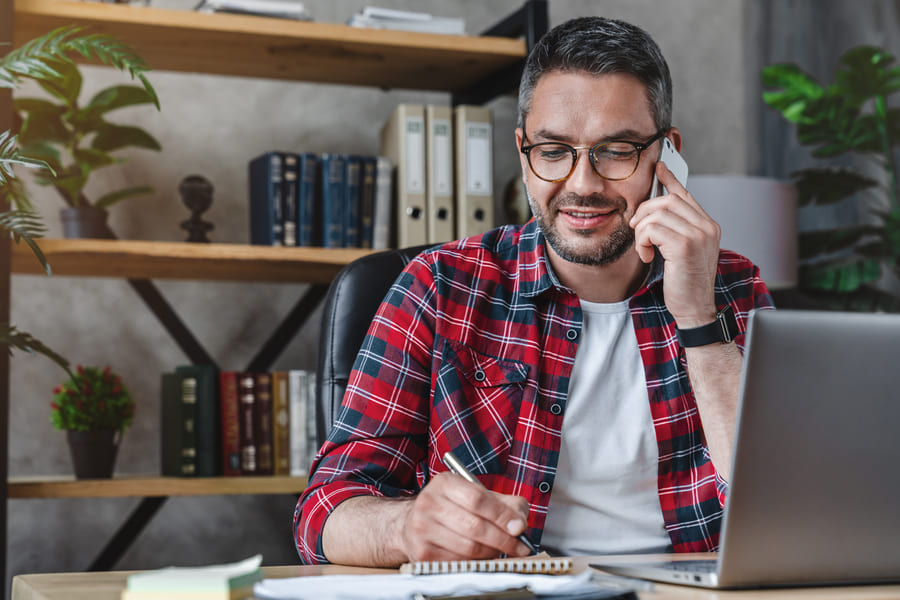 Have Questions about Your Lancaster Kitchen Remodel?
We offer free consultations to answer questions and help you discern the next step toward your remodeling goals.