Jana & Matt's Manheim Township Kitchen Remodel
A Modern Take on A Retro Design
Project Goals:
Bring joy into the space.

Match the style with the rest of the house.

Create a more functional design.
Kitchen Cost Category: Midrange Designer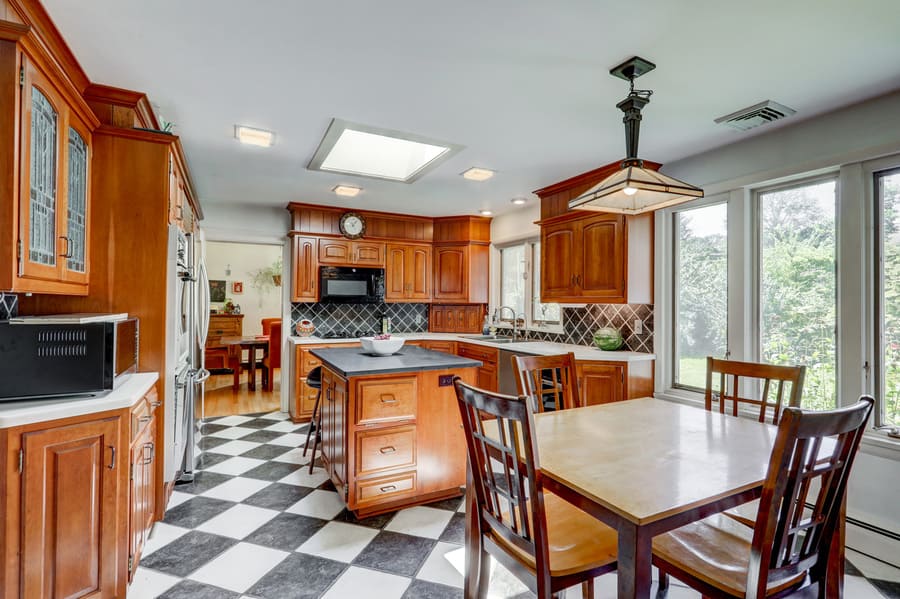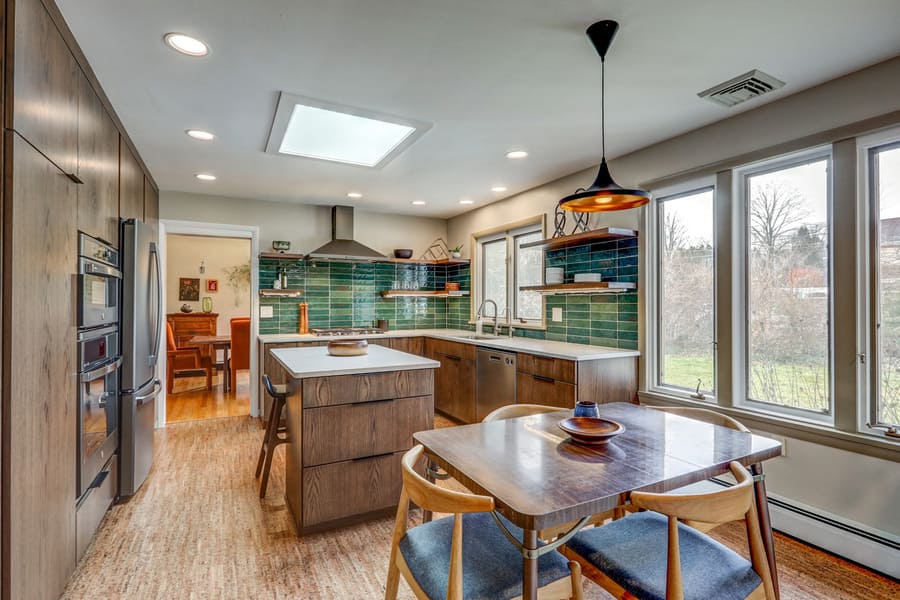 Project Overview
The style of this home and most of it's rooms is very mid-century modern. However, that was not true for the kitchen.
Jana and Matt love the style of their house and wanted the kitchen to match. They no longer felt any joy or excitement when they were in their kitchen.
It was time to create a kitchen that evoked a special feeling. With two teenage children and a busy household, it was also important to utlitize the space better.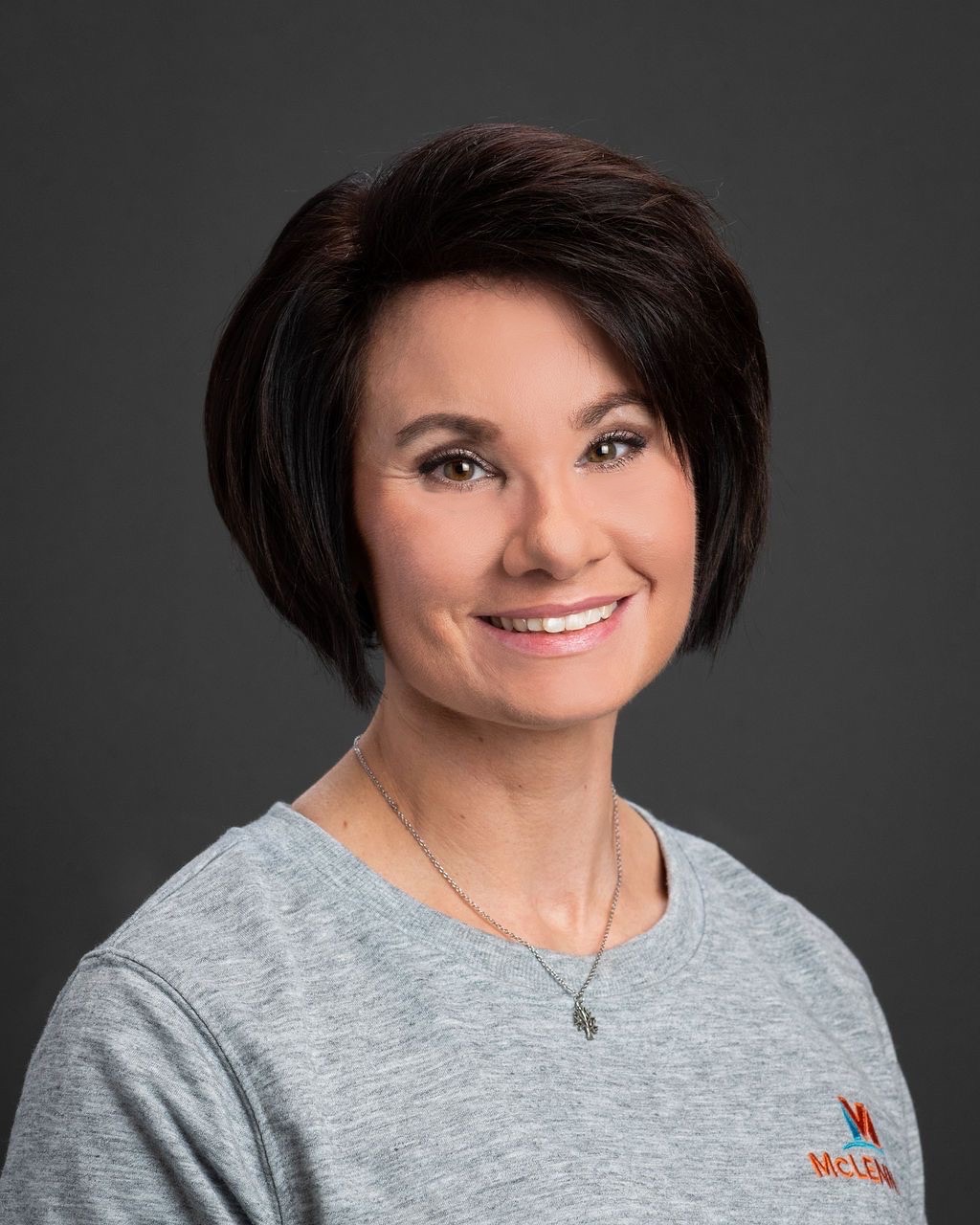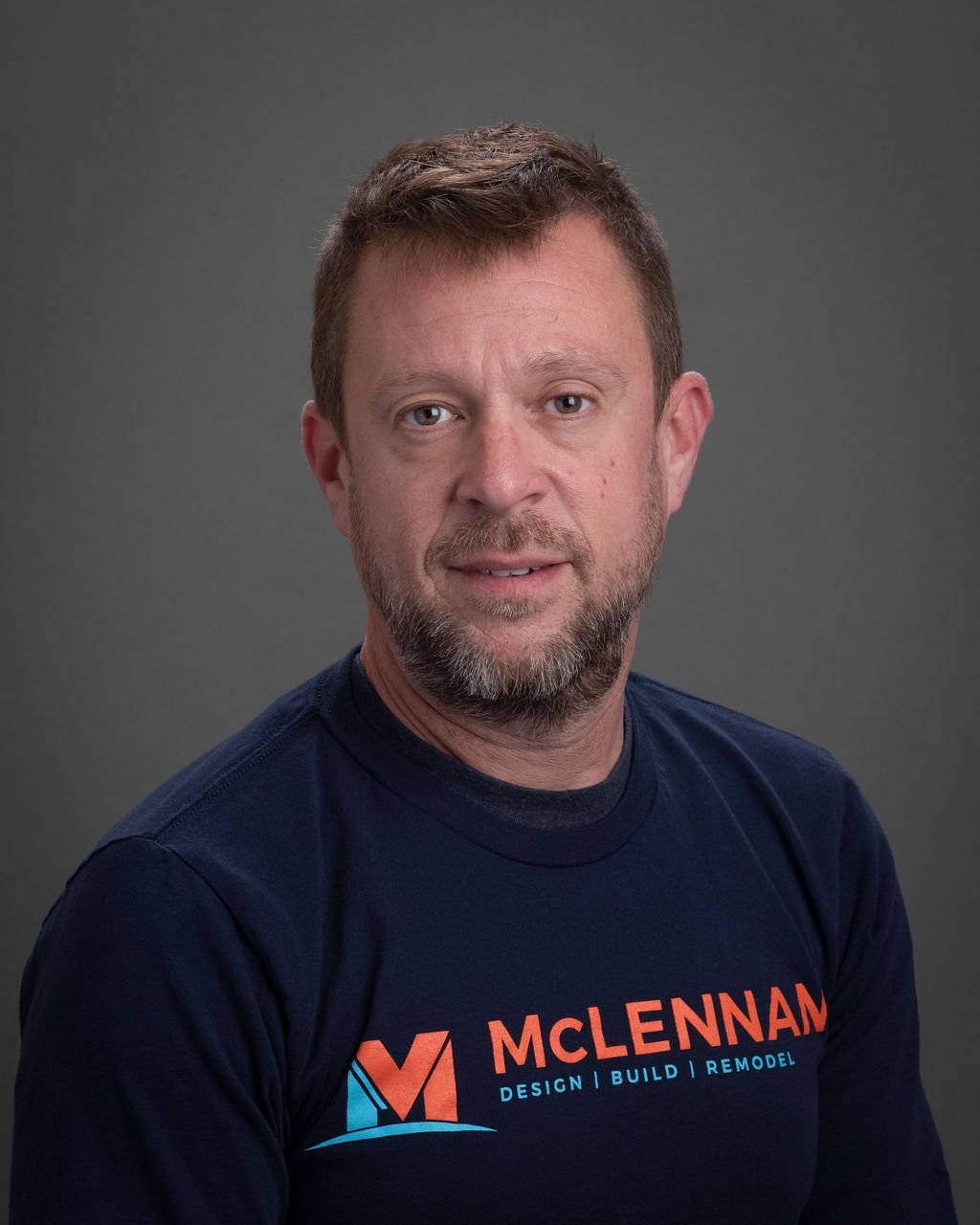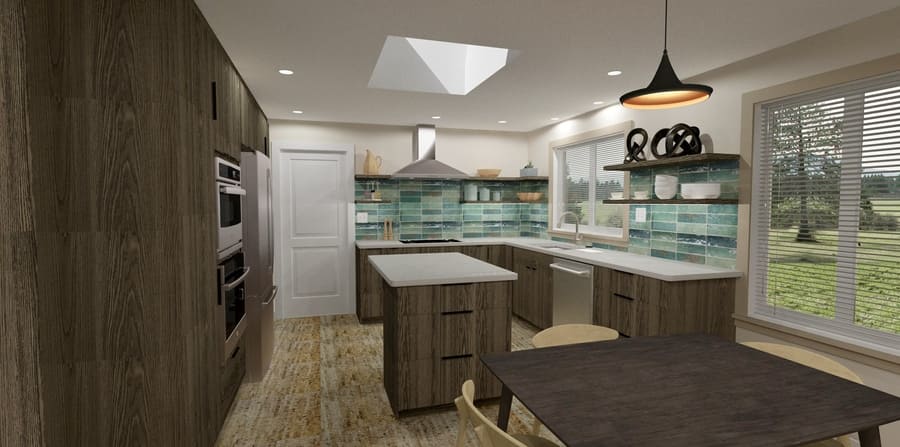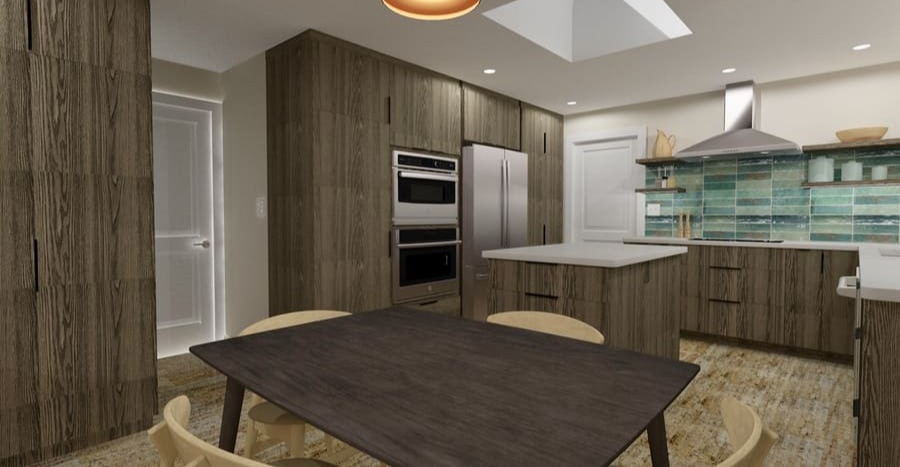 Scope of Work
What started as a cabinet door refresh quickly turned into a full-blown kitchen remodel when the clients realized that just changing the cabinets would not get them the kitchen of their dreams.
Though the layout stayed the same, updated cabinets—which included many tall storage cabinets complete with pull out shelves—increased storage and functionality. Since one wall was solid cabinets, we created variation with floating shelves on the rest of the walls. This added balance and character. The cappuccino stain on both the cabinets and shelves adds a sense of warmth and comfort to the space.
After some consideration, the clients went from wanting a simple, white backsplash to falling in love with this bold green tile that brought color and texture to the kitchen.
To add even more complimentary color and texture, they decided on a cork floor. Cork flooring is a great option, especially in a kitchen, because it contains some give and softness that helps protect any fragile items that may be dropped. This extremely durable floor is naturally resistant to fire, mold, mildew, and termites. It's non-slippery characteristic is great for those wishing to grow old in their home.
Another very cool feature of this kitchen is the toe-kick heating. Since all the cabinetry was custom made, we were able to create slits in the toe-kicks to allow the heat to get through. This allowed us to pull off a sleeker look than using bulky registers.
Design Development Start
April 28, 2022
Construction Start
September 27, 2022
Estimated Completion
November 2, 2022
Actual Completion
November 22, 2022
Though these clients knew what style they wanted in their kitchen, it took them some time to settle on the extent of work to be done. Ultimately they decided that in order to get what they really wanted, they needed to change more than just cabinets and floors. With that decision made, they were able to move forward with design. Most selections were fairly easy to make, except for the backsplash. They deliberated on several possibilities before deciding on a blue octagonal tile, but deep down they knew they were not in love with it. So our designer expanded the search for the perfect tile. When Jana and Matt saw the green tile, they immediately knew it was the one.
With ordering materials, product lead times, and scheduling trade partners, they spent a little over a month in pre-production. Once construction starts, a typical kitchen remodel takes about 6-10+ weeks. This project fell right around 8 weeks from the start of construction to the end.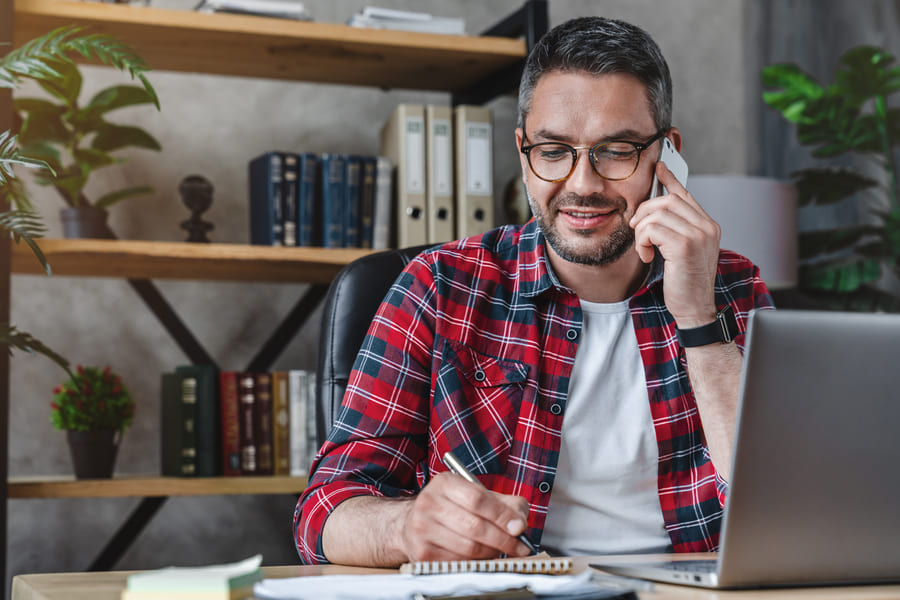 Have Questions about Your Lancaster Kitchen Remodel?
We offer free consultations to answer questions and help you discern the next step toward your remodeling goals.