Jeffery's Manor Township Basement Remodel
Cozy Basement Remodel with Home Office
Project Goals:
Create more space for combining households.

Provide another office to accomodate multiple people working from home.

Maintain a decent amount of storage.
Basement Cost Category:
Entertainment Zone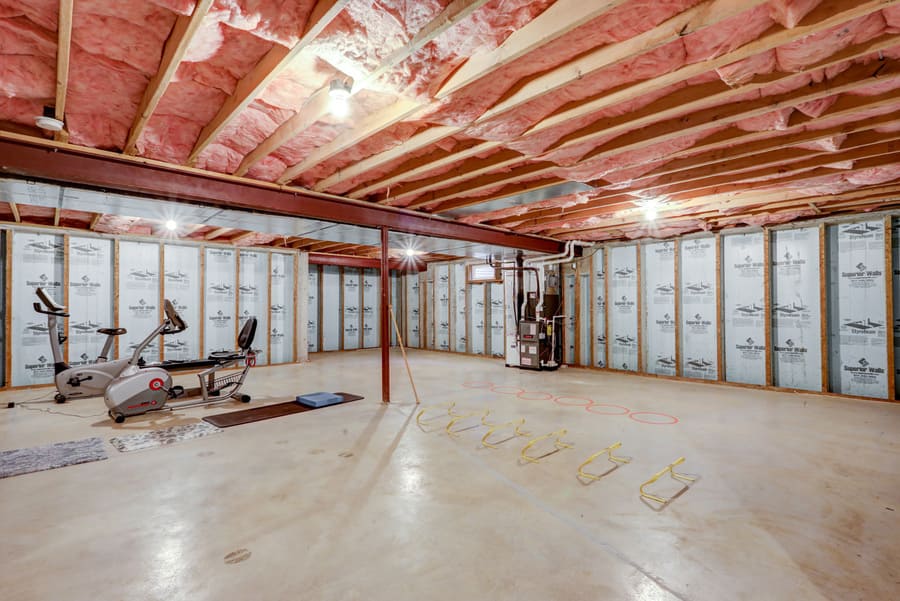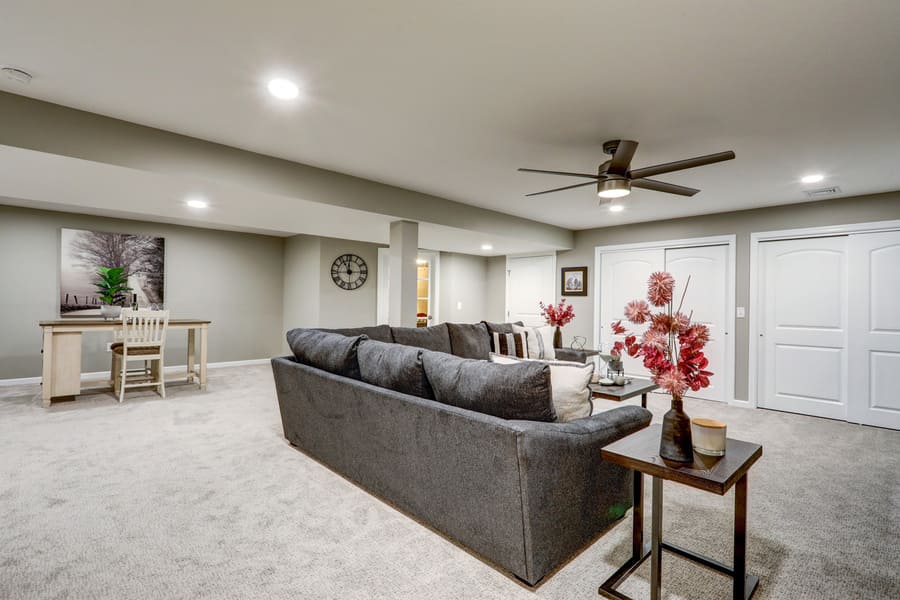 Project Overview
It was important for this basement remodel to provide more living space as well as a private office, while also maintaining a decent amount of storage.
The remodel provided additional space for multiple people, including grandkids, and provided a multi-purpose area.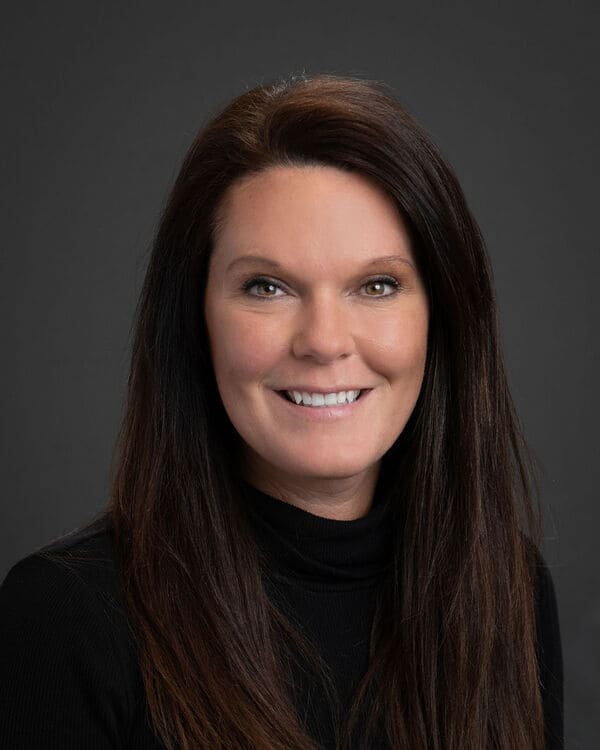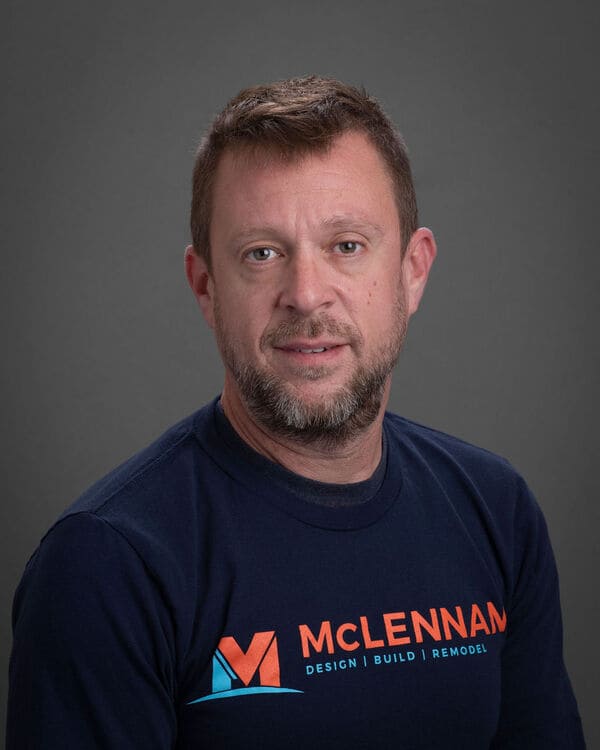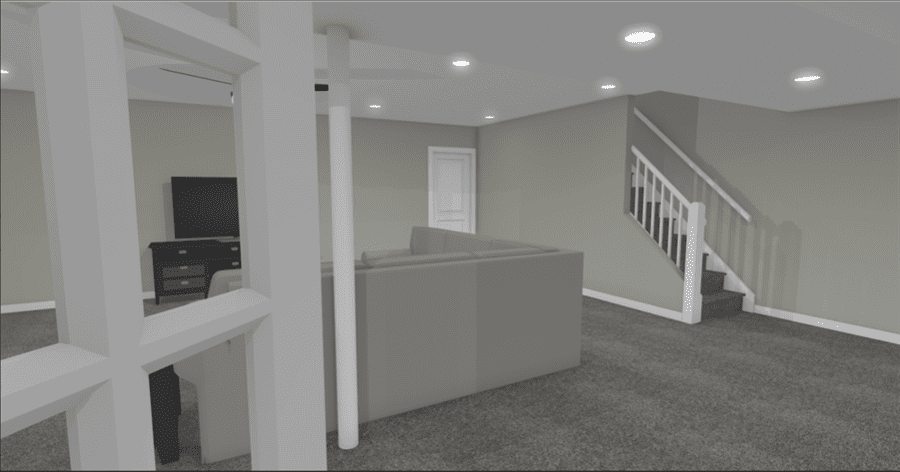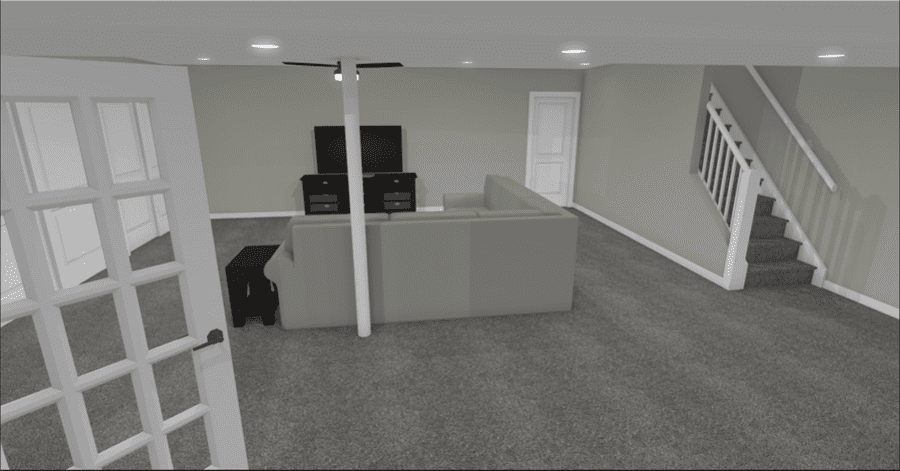 Scope of Work
Since it was important to keep storage space, this remodel finished about 40% of the basement. The remaining 60% stayed unfinished, allowing for storage, a workout area, and designated area for the cat's litter box—always keeping those pets in mind during remodels!
The main area of the basement remodel includes a cozy entertainment space and nice table and chairs so the client's grandkids would have an area to watch movies and play games.
Along the wall we added closets to include even more storage. The original idea was to turn this wall into custom cabinetry, however the closets were more cost effective and provided a cleaner, more enclosed look.
Behind the 15-light door is a nicely sized office. This offers privacy with sound but still provides line-of sight to the rest of the finished space, and creates a perfect work-from-home space.
The client decided to use another 15-light door at the top of the steps to allow more light into the basement, which is a smart idea given the limited windows in most basements.
Design Development Start
November 4, 2023
Construction Start
February 1, 2023
Estimated Completion
March 10, 2023
Actual Completion
March 20, 2023
Jeffery had contemplated this remodel for while, so when it came time to design and make selections, he was pretty certain he knew what he wanted. Since it was a basement remodel with minimal decisions and selections needed, we moved through design fairly quickly. With ordering materials, product lead times, and scheduling trade partners, they spent a little over a month in pre-production. Once construction starts, a typical basement remodel takes about 4-8+ weeks. A furniture delivery delay resulted in a few extra days being added to the completion schedule.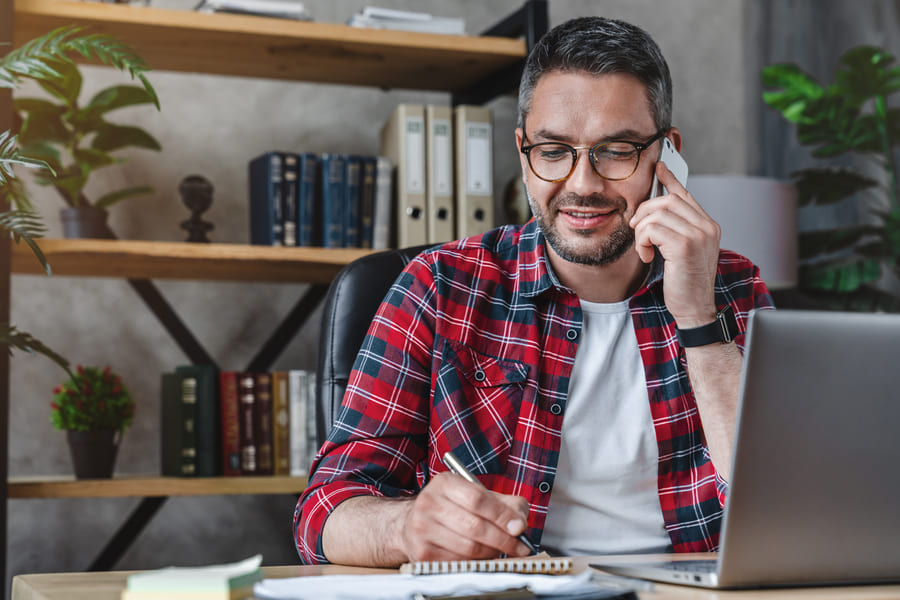 Have Questions about Your Lancaster Basement Remodel?
We offer free consultations to answer questions and help you discern the next step toward your remodeling goals.