Jess & Dan's Manheim Township Basement Remodel
An Office with a Rec Room
Project Goals:
Create additional living space for an expanding family.

Provide an area for a home office.

Maintain necessary storage and utility space.
Basement Cost Category:
Home Gym or Rec Room
This basement remodel was necessary to provide additional living space for a growing family.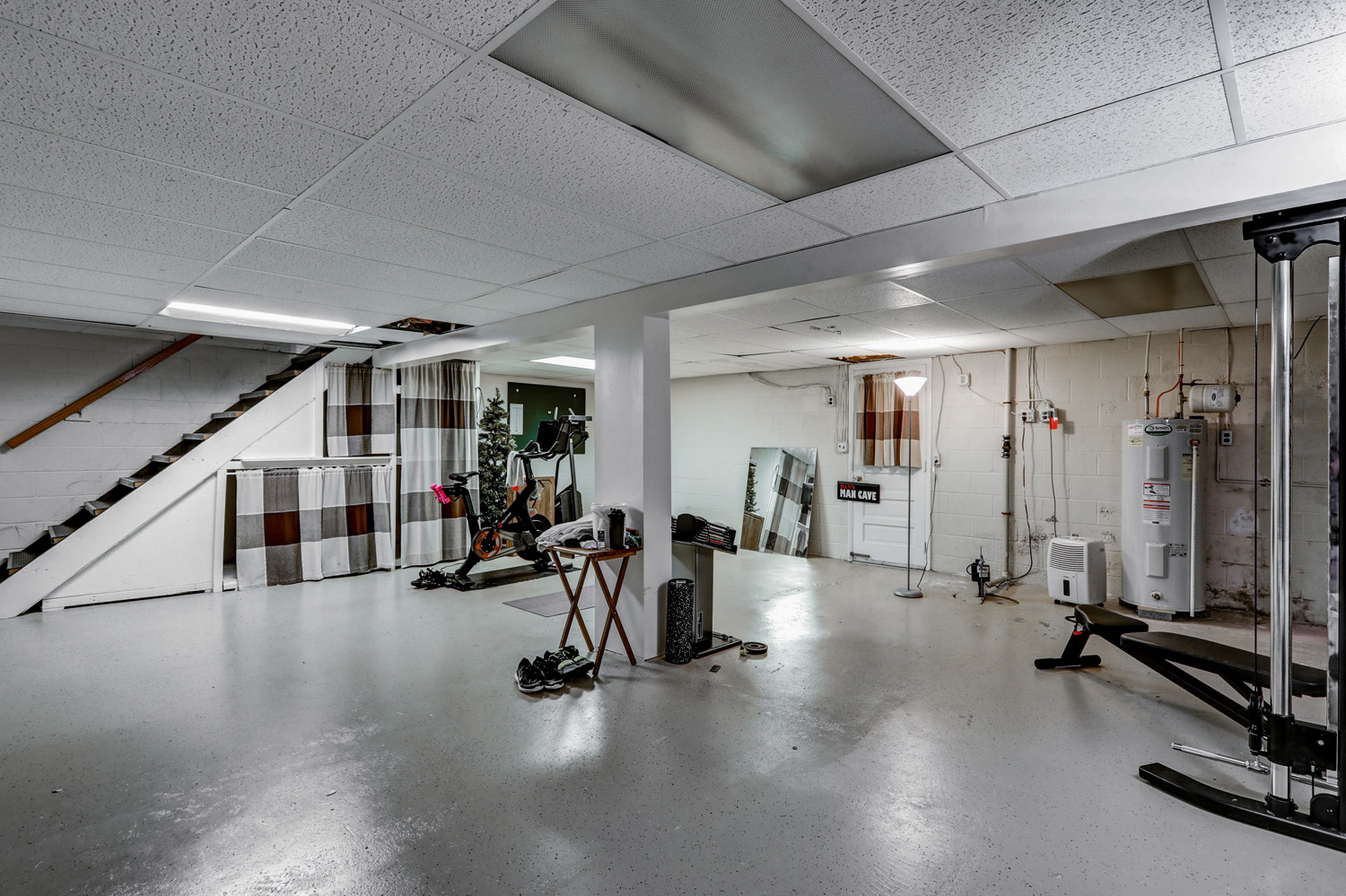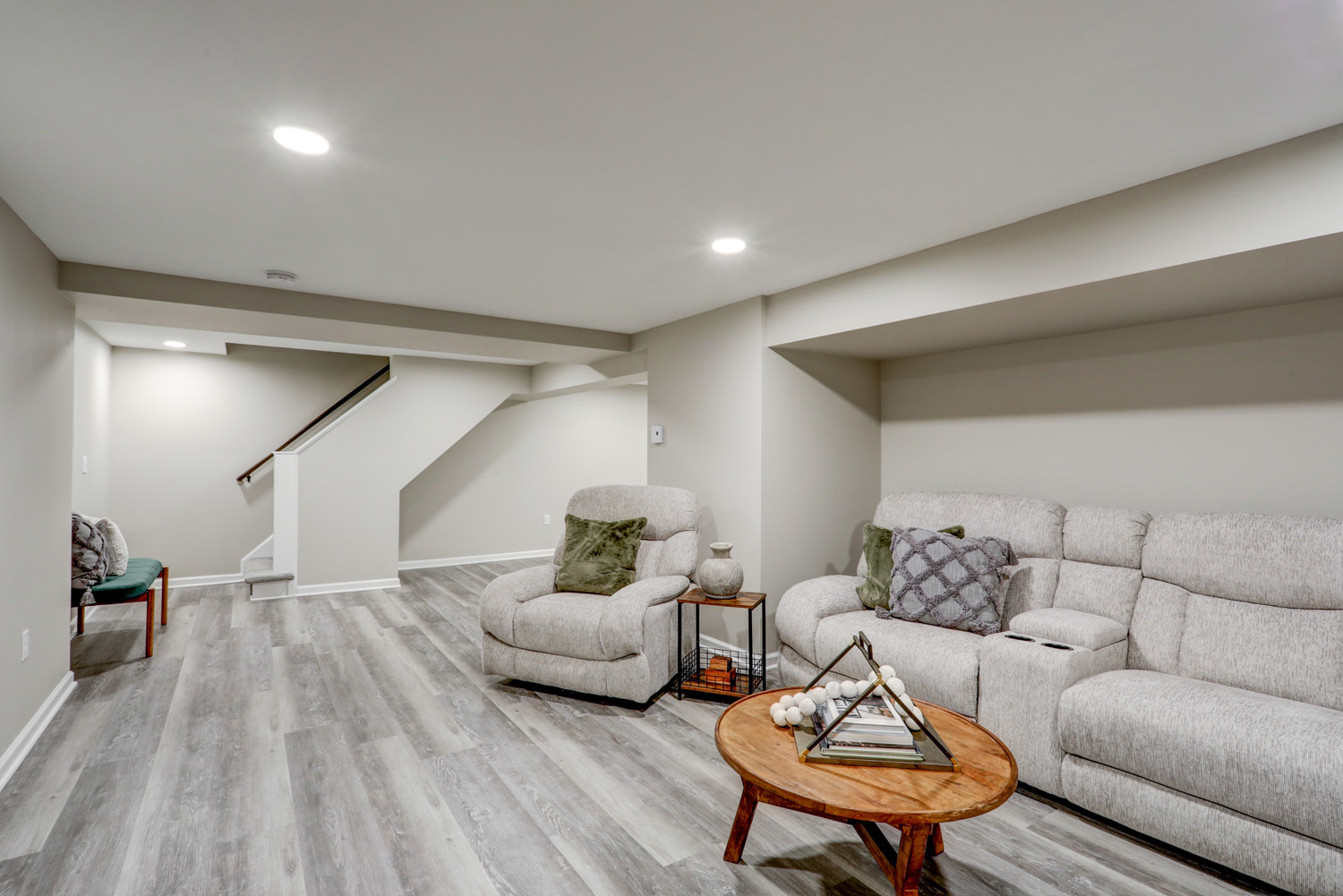 Project Overview
With one child and another on the way, Dan and Jess needed to make some changes to their home. An upstairs room that was previously a home office had to be changed to a nursery.
In order to continue to have a dedicated office space, they decided a basement remodel was right for them. This remodel provided them with a home for their office and additional living space for their soon-to-be family of four.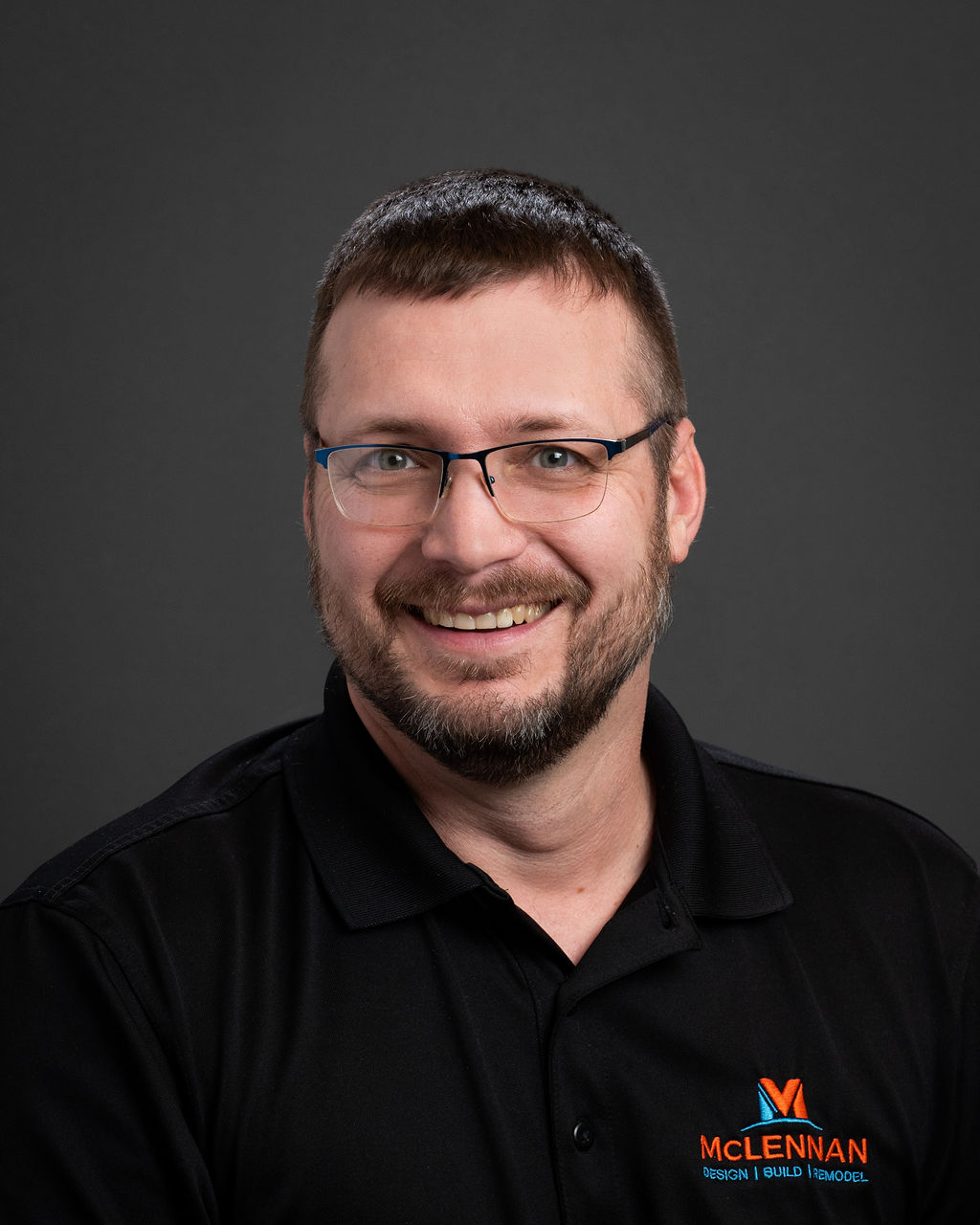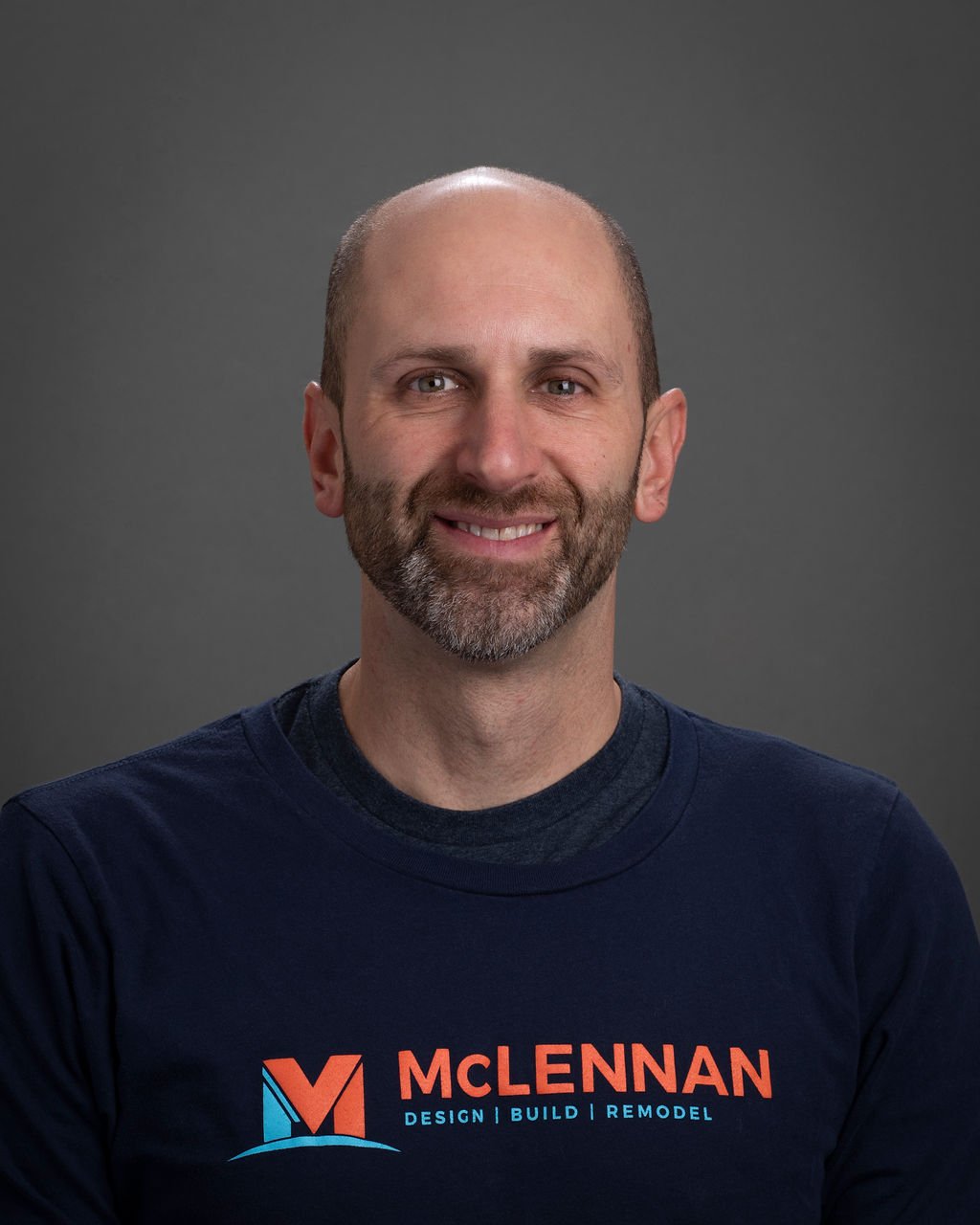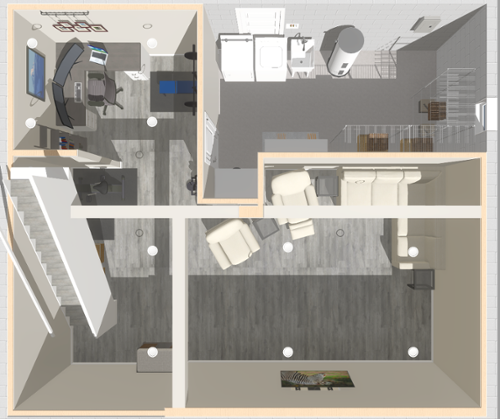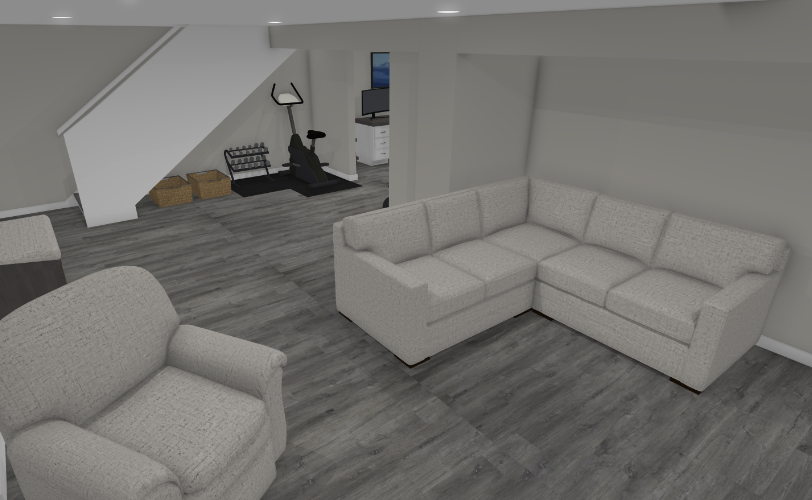 Scope of Work
In order to complete this remodel and turn it into the basement this family needed, some big changes were in order.
First, the existing stairs did not meet code. We took them out and replaced them with brand new, code-compliant stairs. The stairs were finished with carpet for safety purposes to accommodate little ones. Under the stairs, we left space for a mini workout area.
Since an area for storage, laundry, and other utilities was needed, we decided to combine all into one room to maximize space. In order to do this, we moved some plumbing from one side of the basement to the other. This way all plumbing was in the same area and we were able to build some walls and create a space just for utilities and storage.
The main area of the basement was finished to create a dedicated office space and rec room. Beautiful gray LVP flooring and gray walls give the clients a neutral and simple space to adapt and change with as their families grows.
Design Development Start
May 17, 2022
Construction Start
July 25, 2022
Estimated Completion
September 12, 2022
Actual Completion
October 5, 2022
Dan and Jess were able to move through the design phase quickly. Though not many decisions were required, they were decisive and signed the Build Approval in less than a month. With ordering materials, product lead times, scheduling trade partners, and permitting, they spent two months in pre-production. Construction started later than desired due to an abnormal backlog at the permit office. Once construction starts, a typical basement remodel takes about 4-8+ weeks. This project had an extended timeline due to some challenges that were out of our control. Through proactive project management, we were able to minimize the delay and complete the project in about 10 weeks.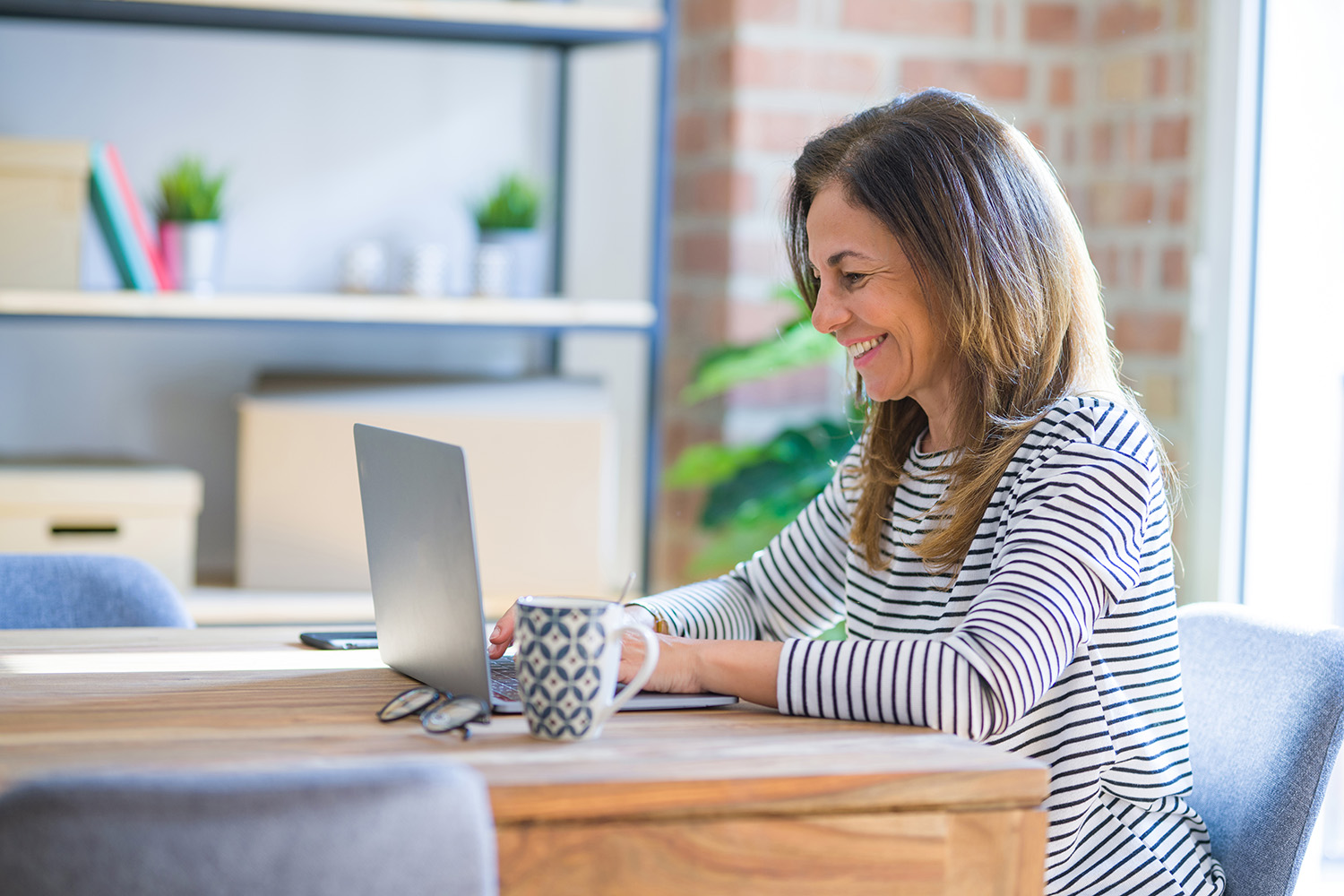 Schedule a Virtual Consultation
Virtual consultations are a free, convenient way to talk to a remodeling pro about your project from the comfort of your own home.