Joyce & Barry's Paradise Kitchen Remodel
Rustic Blue to Classic White
This kitchen jumped decades, transforming a dated, enclosed kitchen into a modern, open space.
This remodel opened up the kitchen by removing room-separating upper and base cabinets. The storage from those cabinets was replaced by extending the cabinets along the exterior wall and adding a set of cabinets on the opposite wall, which had previously not been functional space.
The contrasting elements of the white cabinets, dark floor, and bold hardwood create a bright and balanced space.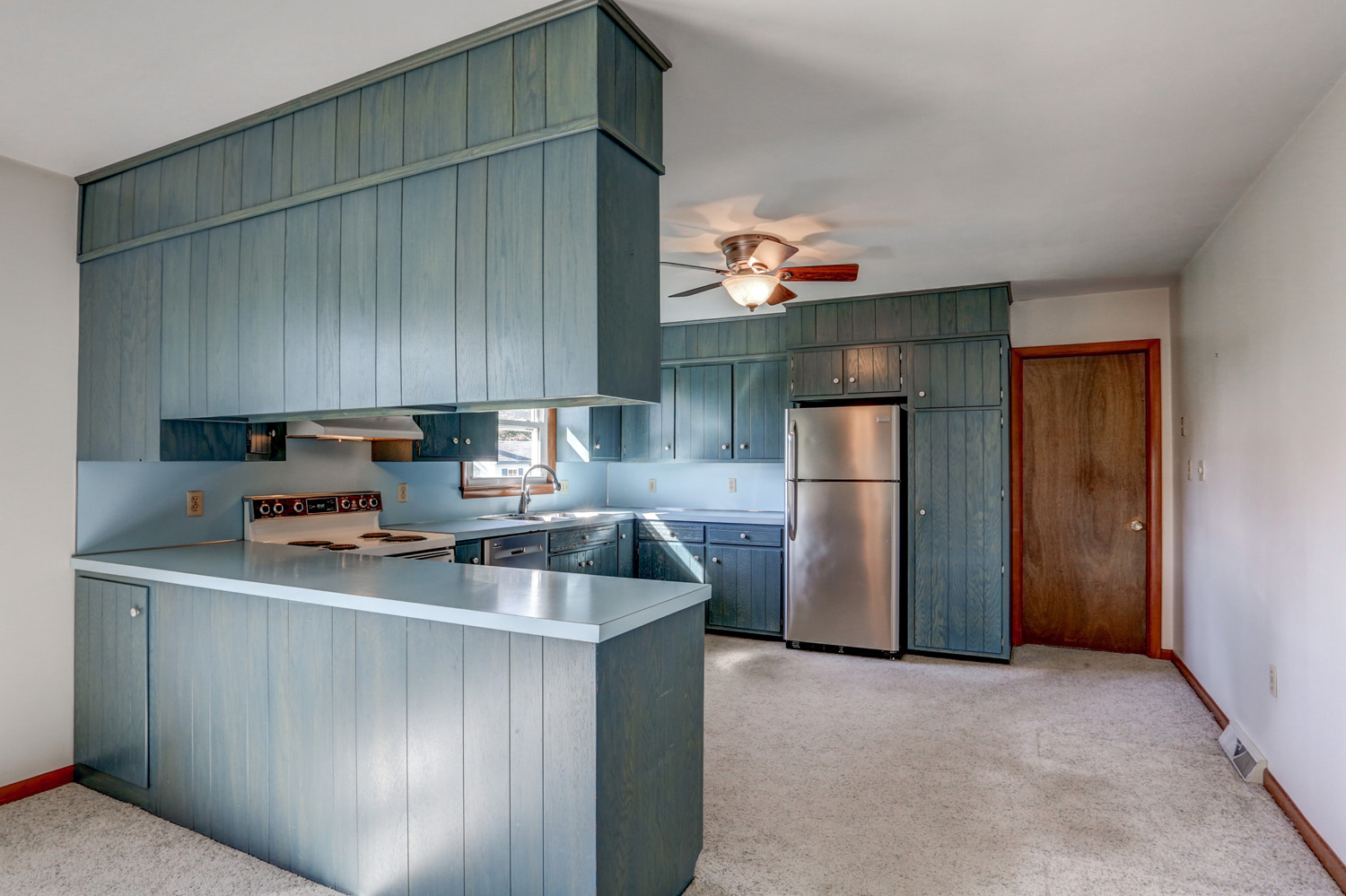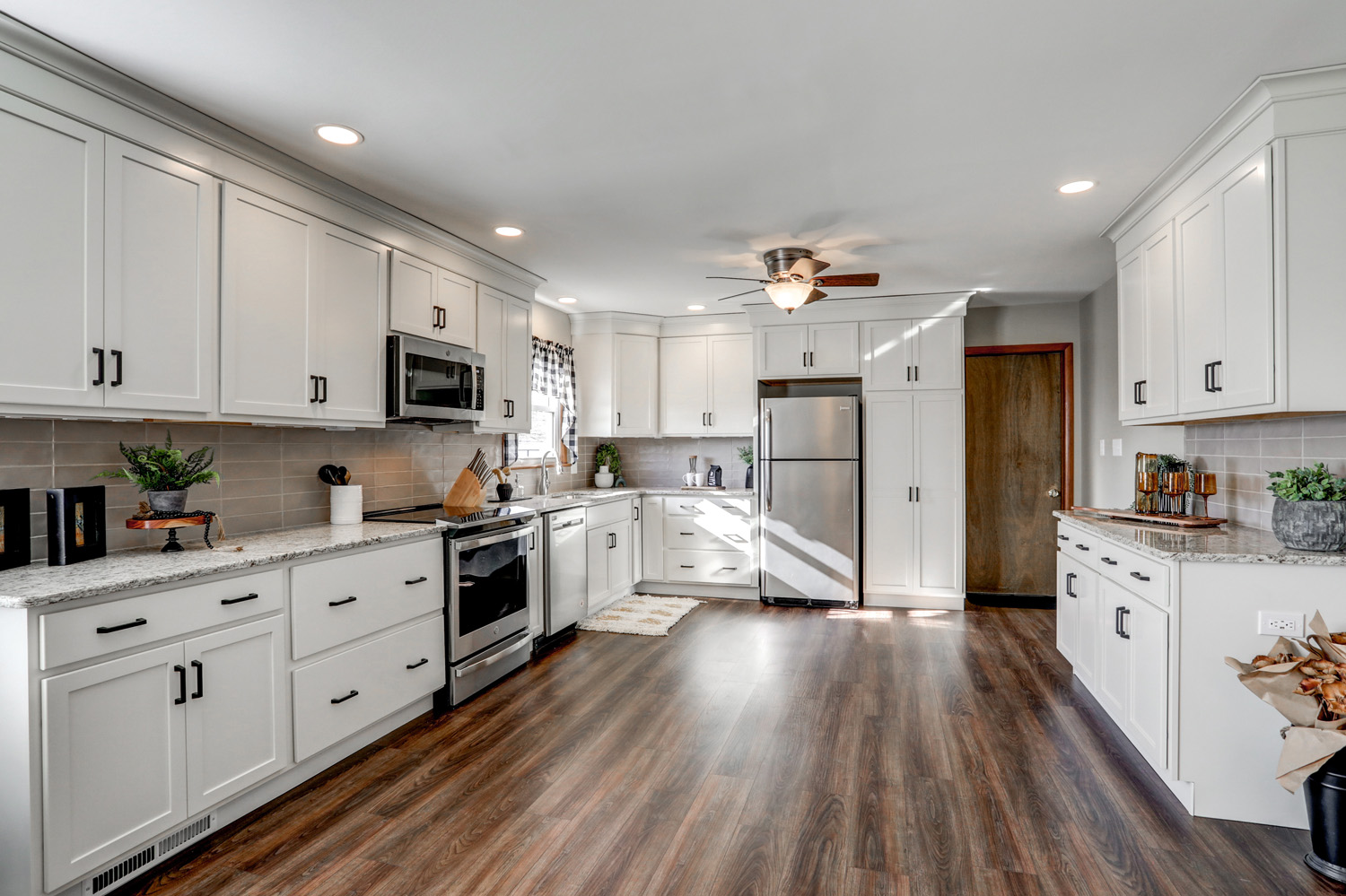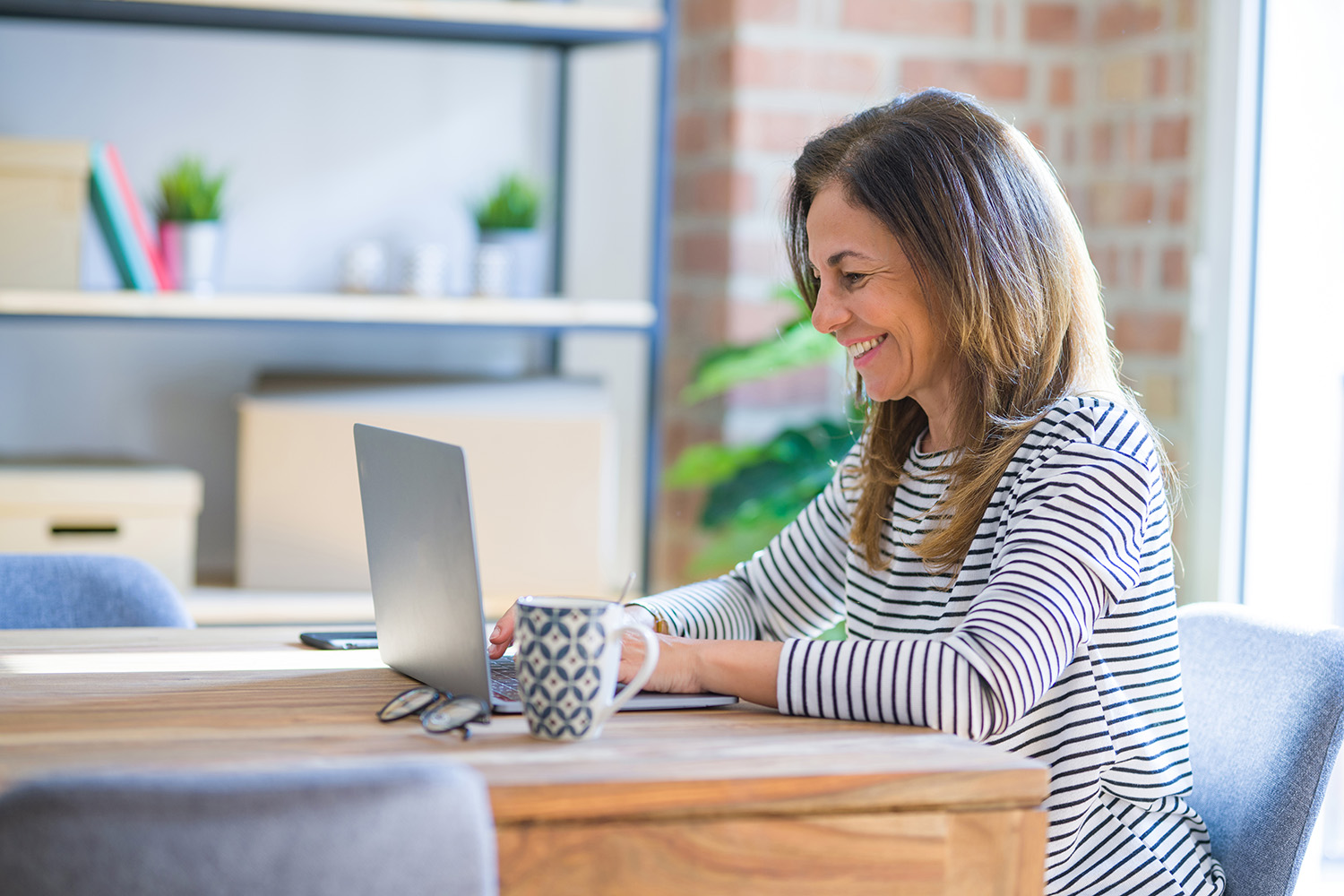 Schedule a Virtual Consultation
Virtual consultations are a free, convenient way to talk to a remodeling pro about your project from the comfort of your own home.