Juliette and Craig's Lititz Basement Remodel
Cozy Lancaster Basement with Updated Family Room and Laundry Room
Project Goals:
Create a space for a growing family.

Provide a designated area for gaming.

Update the laundry room.
Basement Cost Category:
Entertainment Zone
This basement remodel updated a previously finished basement, making it align better with our clients' lives while also creating a fresh, aesthetically pleasing space.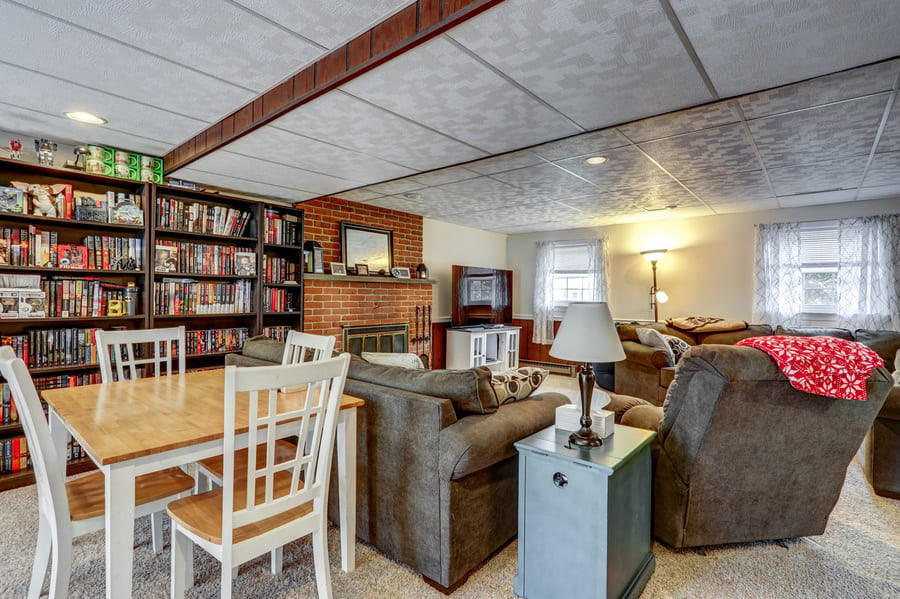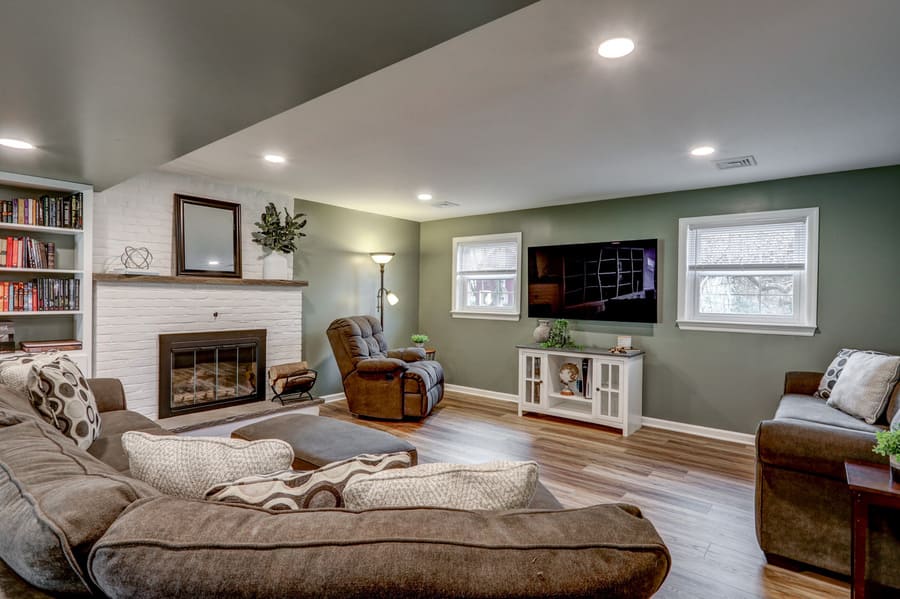 Project Overview
Juliette and Craig have two growing kids and were looking for a high-functioning, beautiful basement to provide extra living space as their family needs expand.
As gamers, it was also important to have a designated gaming space that could also double as a home office.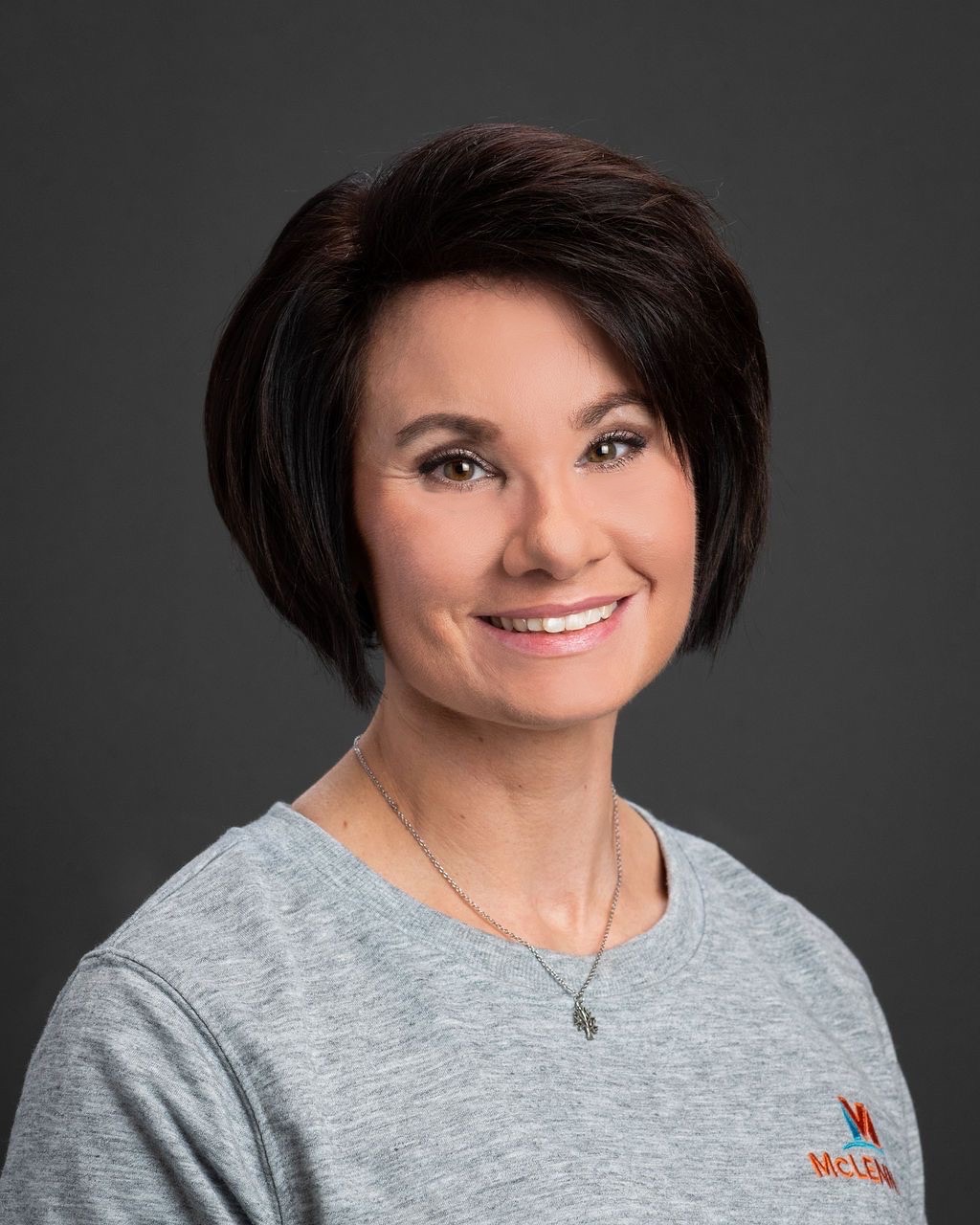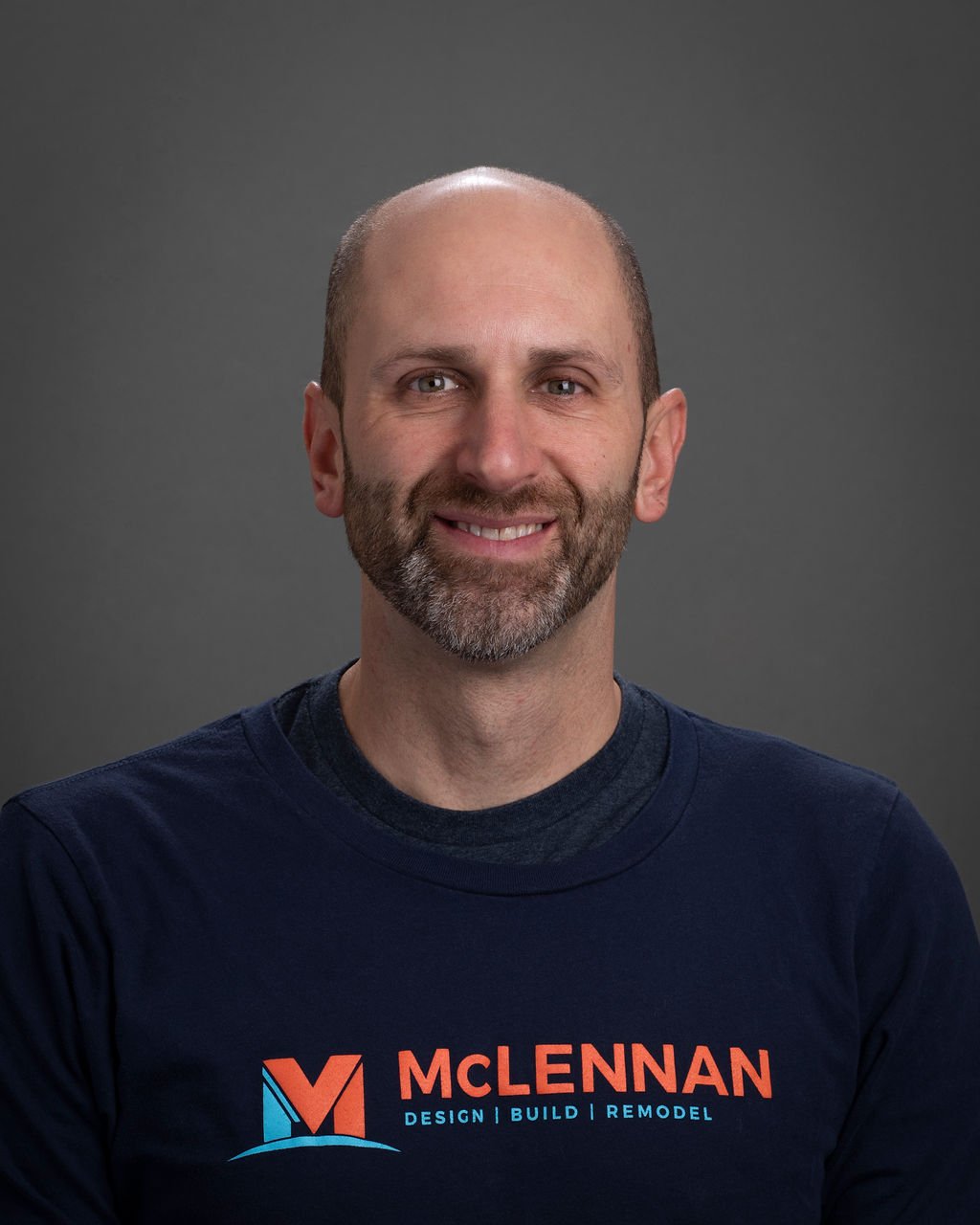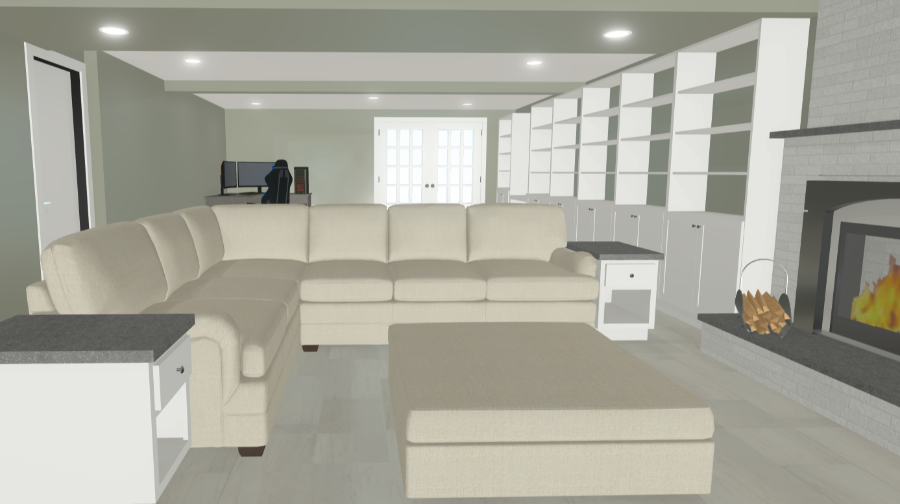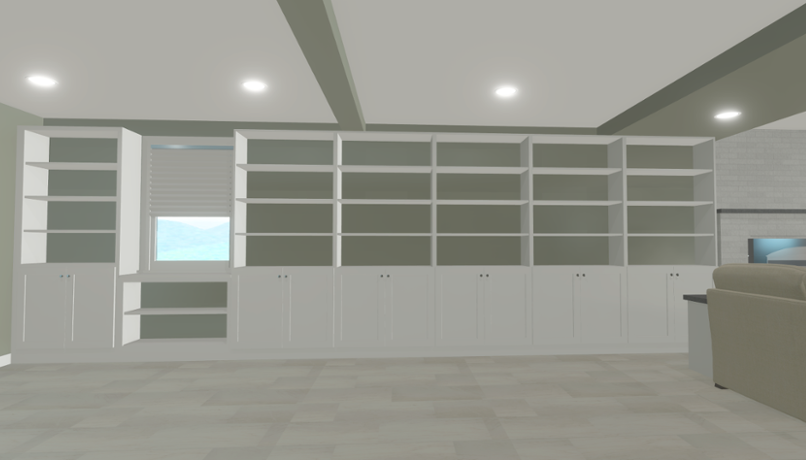 Scope of Work
One of the first things we did was remove the unused bar that had been added in a previous basement remodel. This allowed us to open up the space and create that designated gaming/office area. We also updated the wiring and cable connections for a better gaming experience.
It was important for the family to keep the storage area, but they were not pleased with the current look of their existing storage. We added custom built-ins along the entire back wall. With shelves on top and cabinets on the bottom, these units give them the option to display some items while tucking others away out of sight. We left the backs open to the wall so the green paint would show through.
The space already had a gorgeous fireplace. We painted the bricks and updated the screen to give it a more aesthetically pleasing look that matched the other basement changes.
Craig and Juliette knew they wanted to add some color to the walls, and once Trish suggested green, they knew it was right! The soffits on the ceiling were also painted green for extra dimension.
We also added proper insulation to the ceiling to help with temperature and noise control.
In the laundry room, we updated the layout to make it more functional. We added cabinets with an area to fold laundry. Craig and Juliette also wanted color in the laundry room, but they did not want the same color as the walls in the main room. The decided on a pretty colonial blue to create contrast while still flowing nicely.
Design Development Start
June 21, 2022
Construction Start
September 1, 2022
Estimated Completion
October 21, 2022
Actual Completion
November 14, 2022
Juliette and Craig were previous clients, so they were very familiar with our Design-Build process. This helped them move quickly through design. They contemplated keeping the built-in shelves, vs. upgraded to custom built-ins with lower cabinets. In the end they decided the new built-ins would provide the best solution to create storage and maintain the visual appeal of the rest of the space. Once this final decision was approved, they were able to move to the next step. With ordering materials, product lead times, and scheduling trade partners, they spent a little over a month in pre-production. Once construction starts, a typical basement remodel takes about 4-8+ weeks. Due to a client-requested stairway project add-on, and a delay with the laundry countertop installation, this basement remodel took 11 weeks from demo to final inspection.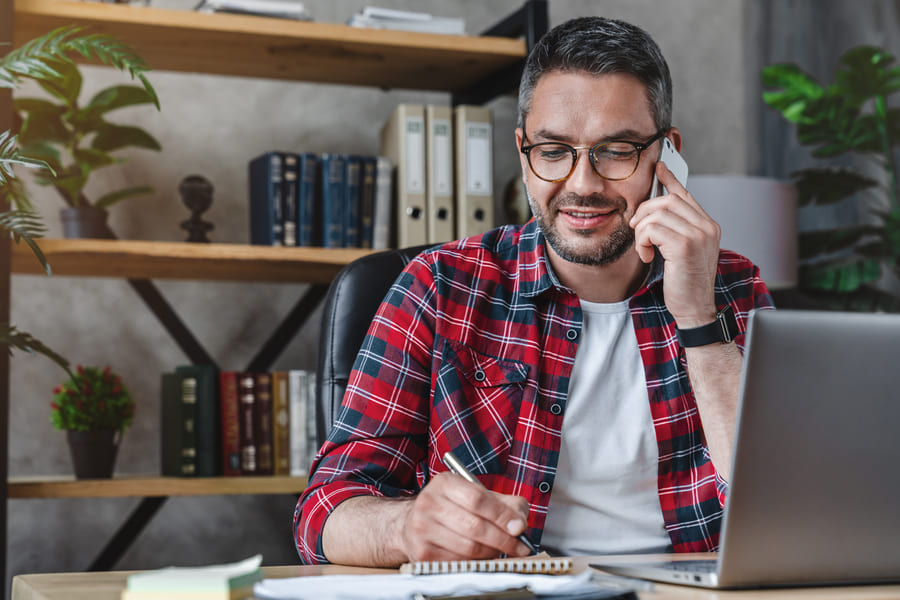 Have Questions about Your Lancaster Basement Remodel?
We offer free consultations to answer questions and help you discern the next step toward your remodeling goals.