Katie and Aaron's Lancaster Bathroom Remodel
A Modern, Nature-Inspired Bathroom
Project Goals:
Create a more functional layout
Update the space to better match family's needs
Modernize the space
Bathroom Cost Category:
Midrange Premium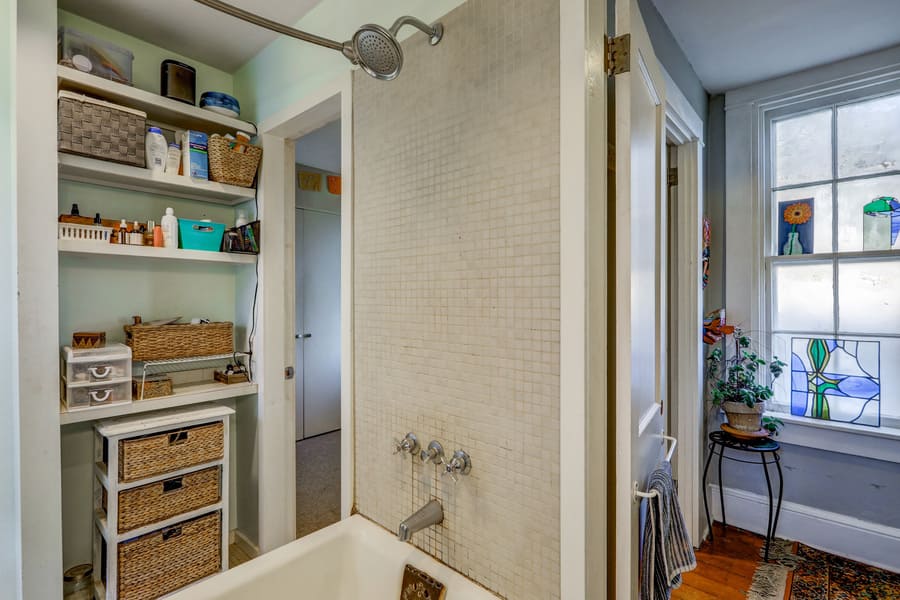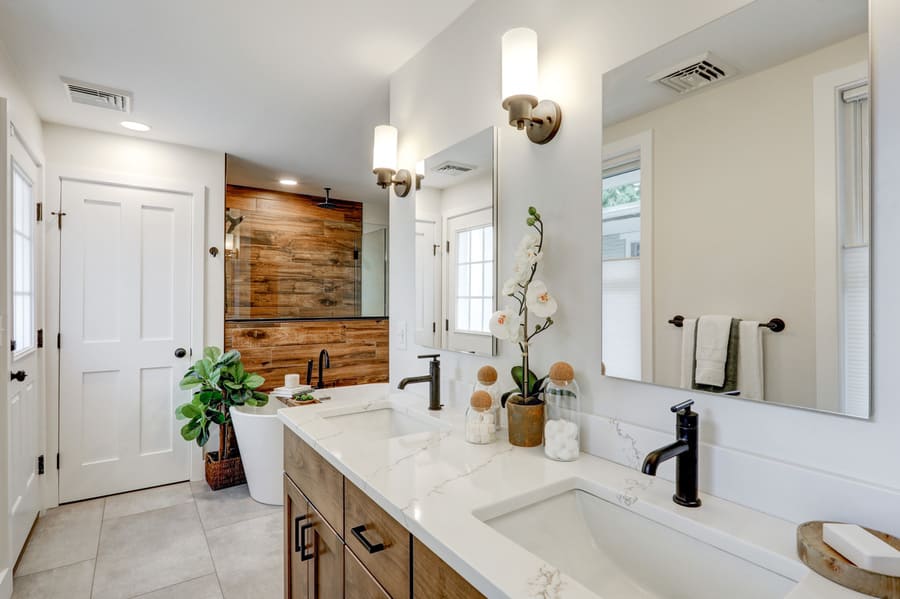 Project Overview
The original bathroom had a very interesting layout. The bathtub was in the middle of the room, only allowing access to the other side through the bathtub.
With only one full bathroom in their home that didn't meet their needs as a family of three, the client wanted to maximize the space and create a bathroom that everyone could enjoy.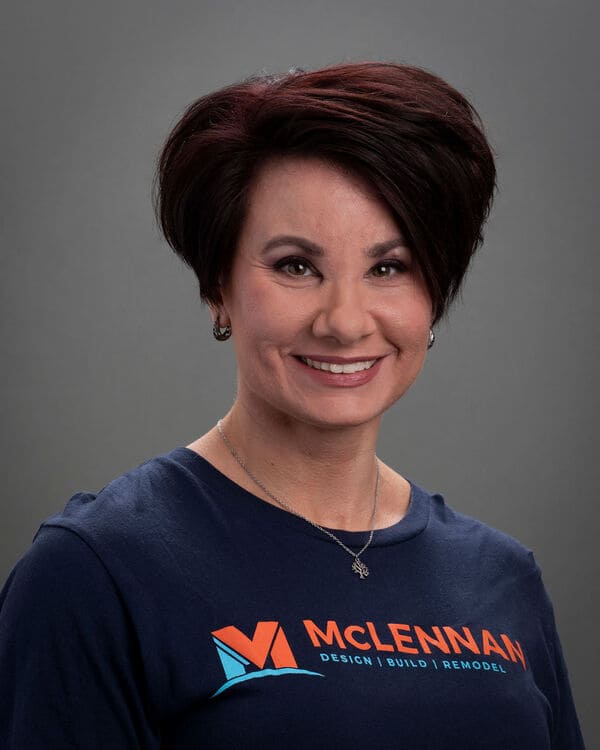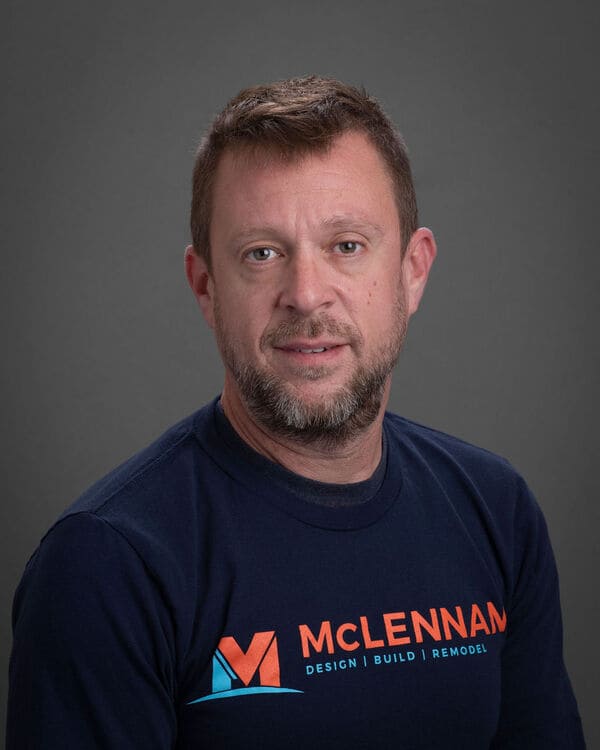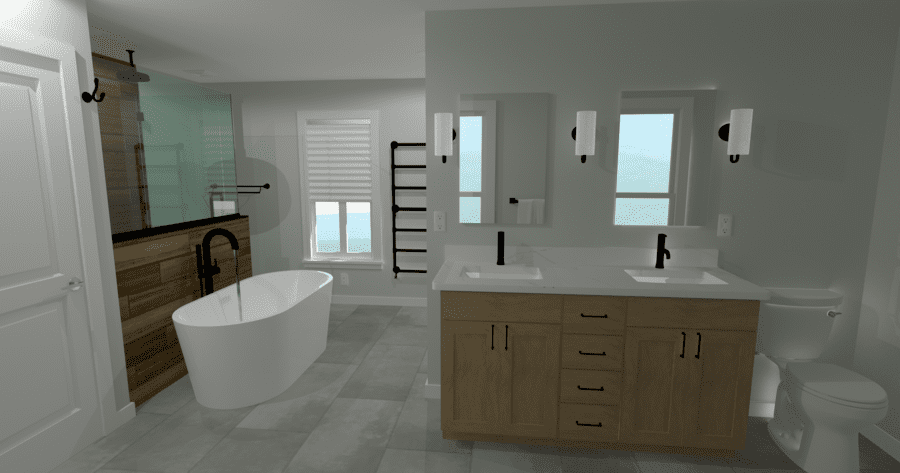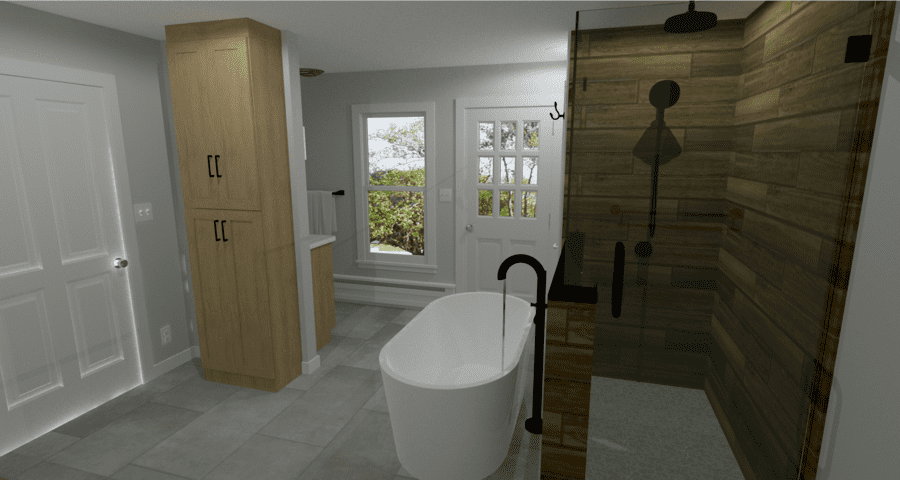 Scope of Work
To achieve better functionality, we removed walls, transforming what was an awkward sized room—not currently being fully used by the clients—into a gorgeous walk-in shower.
To capture an earthy, nature-inspired look, they went with a wood style tile for the shower walls and a pebble style tile for the shower floors.
To make adequate room for the shower and freestanding bathtub, we converted a laundry closet into a smaller one with a stackable washer and dryer.
Additionally, we reconfigured the space so that only one door was needed instead of the original three doors. This allowed us to put a double vanity along a wall that originally had a door in it. This vanity gave the clients more storage space than the original pedestal sink. On the other side of the new wall, we were able to include a tall linen cabinet for even more storage.
A concrete style LVP added to the earthy feel the clients were going for. The matte black accents complement the other elements well and bring the whole look together.
Project Development Start
August 23, 2022
Production Start
April 3, 2023
Project Completion
June 5, 2023
Katie and Aaron started project development knowing they wanted to start production later. Since they finalized their design and selections first, they knew how much money they had to save before production started. During pre-production we were able to order materials to lock in prices and allow for longer lead times. Once construction starts, a typical bathroom remodel takes about 4-6+ weeks.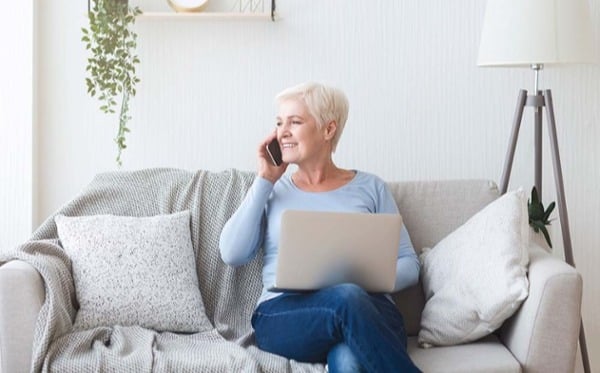 Have Questions about Your Lancaster Bathroom Remodel?
We offer free consultations to answer questions and help you discern the next step toward your remodeling goals.