Kim's Lititz Double Bathroom Remodel
Modern Minimalist Double Bathroom Remodel
Project Goals:
Better utilize the space in the primary bathroom.

Create spaces that better work with the family's lifestyle.

Modernize and update the spaces.
Bathroom Cost Category:
Midrange Designer
This remodel was necessary to solve many challenges and pain points these bathrooms created for the clients.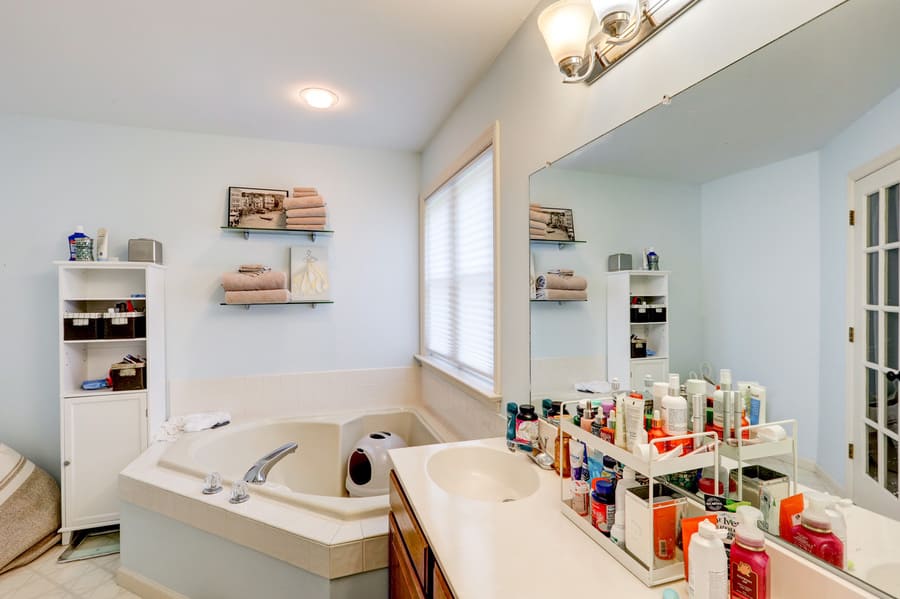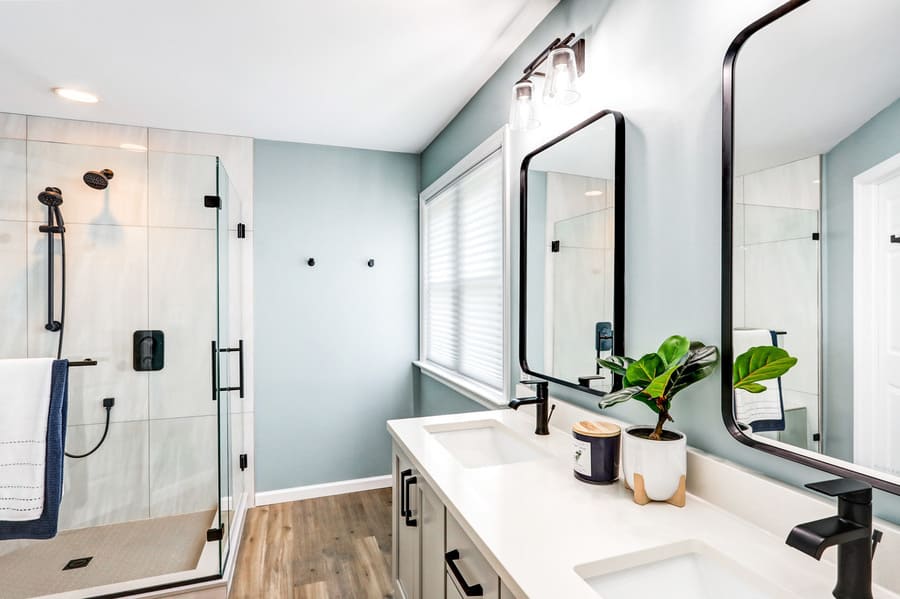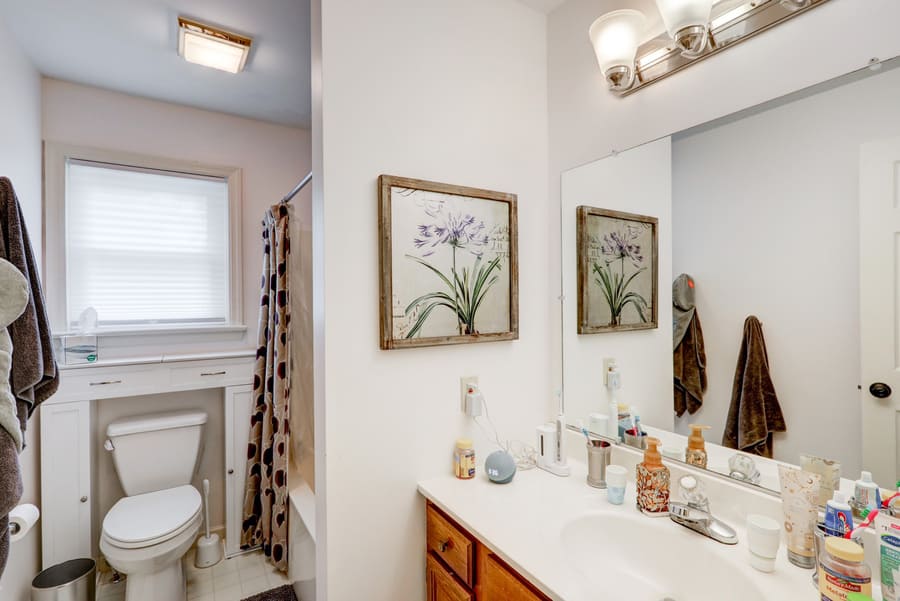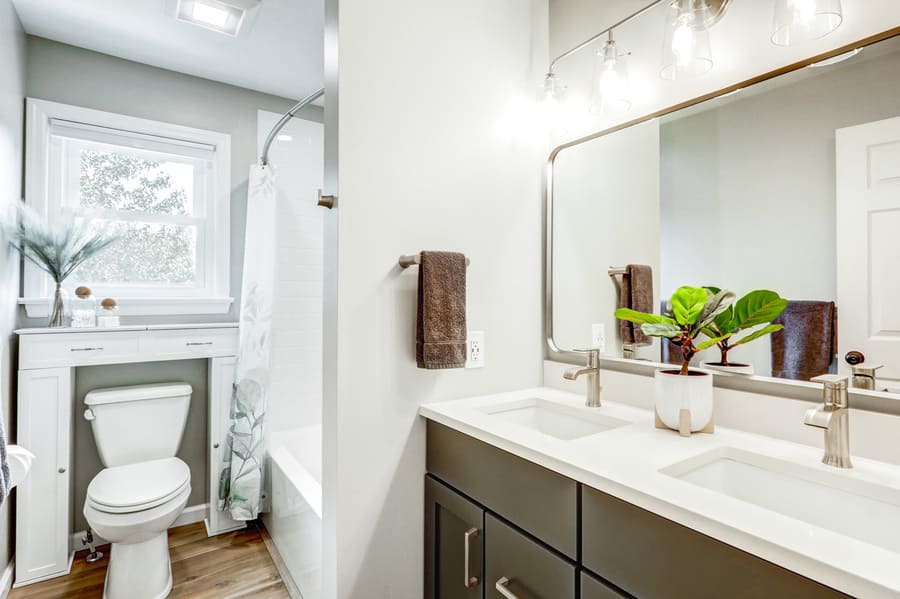 Project Overview
The original bathrooms created many problems for this family that they no longer wanted to face.
The layout and lack of storage in the primary bathroom did not work well. The kids bathroom was not equipped for 3 children. It was time to create spaces the worked better for their family dynamic.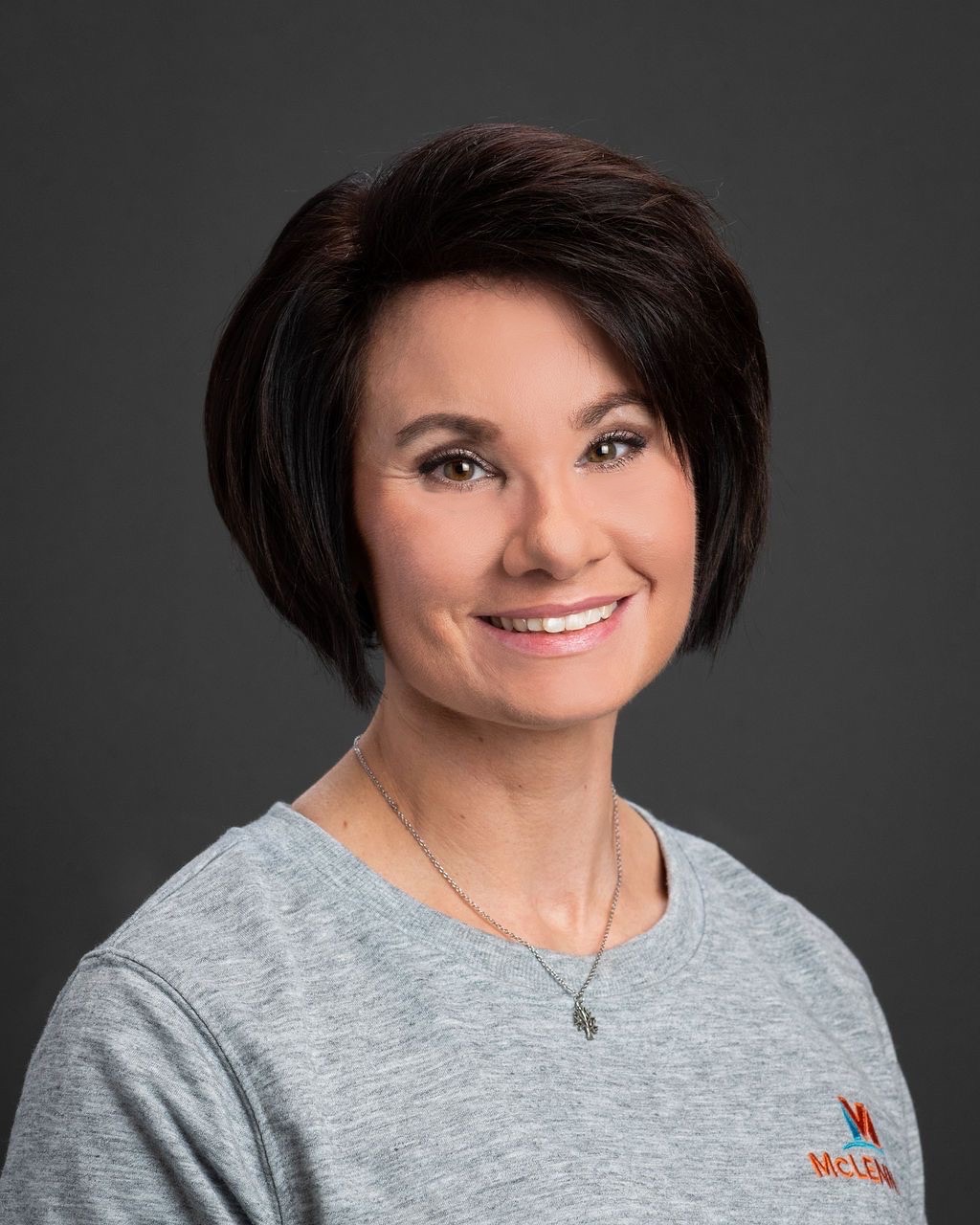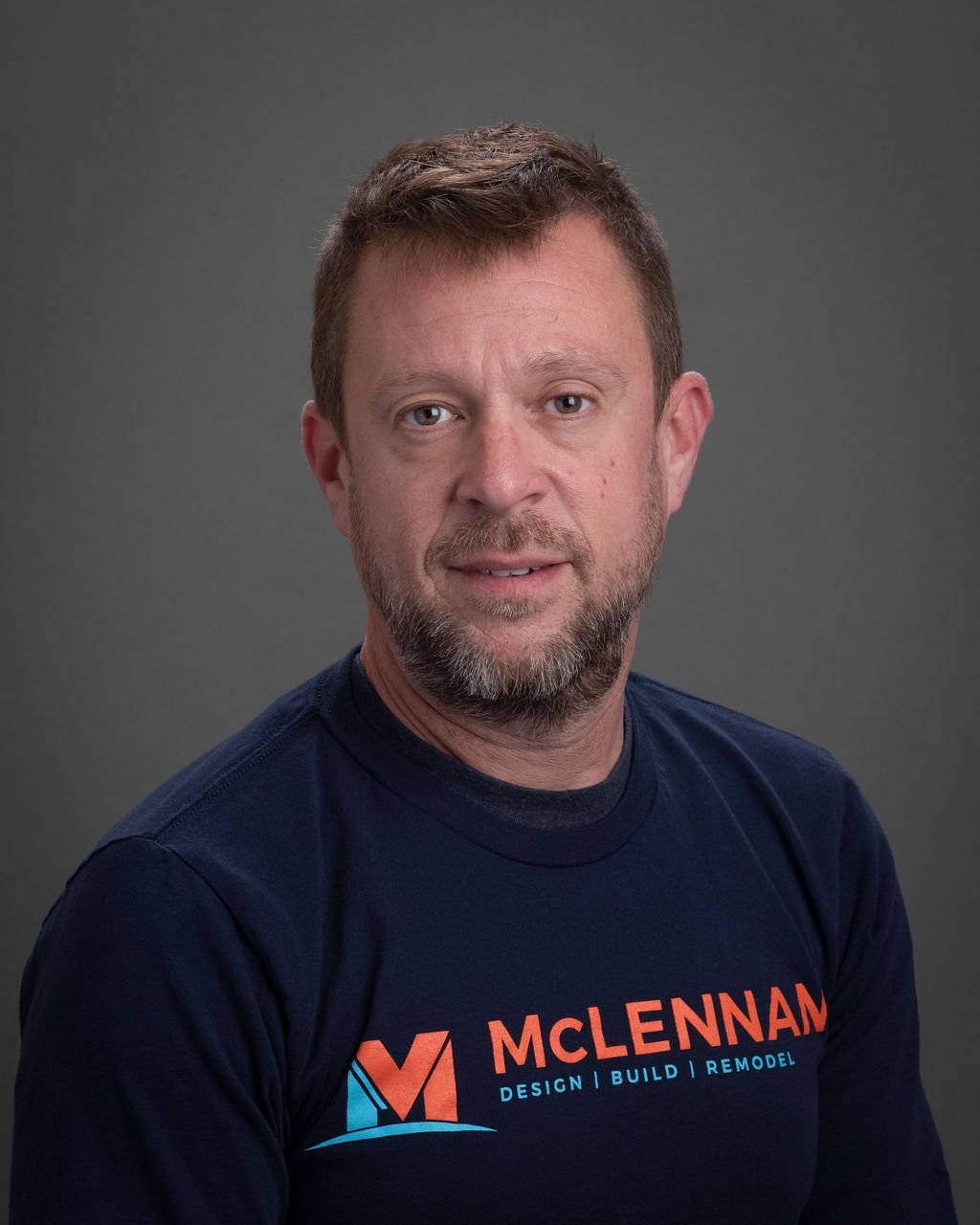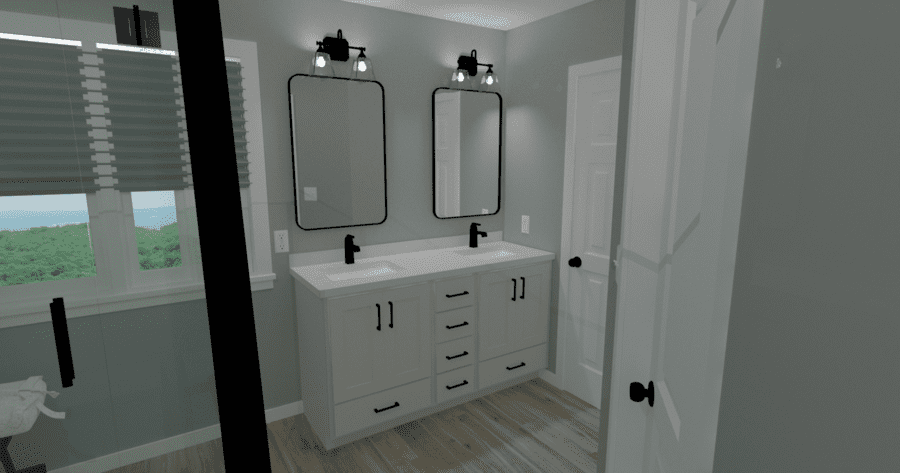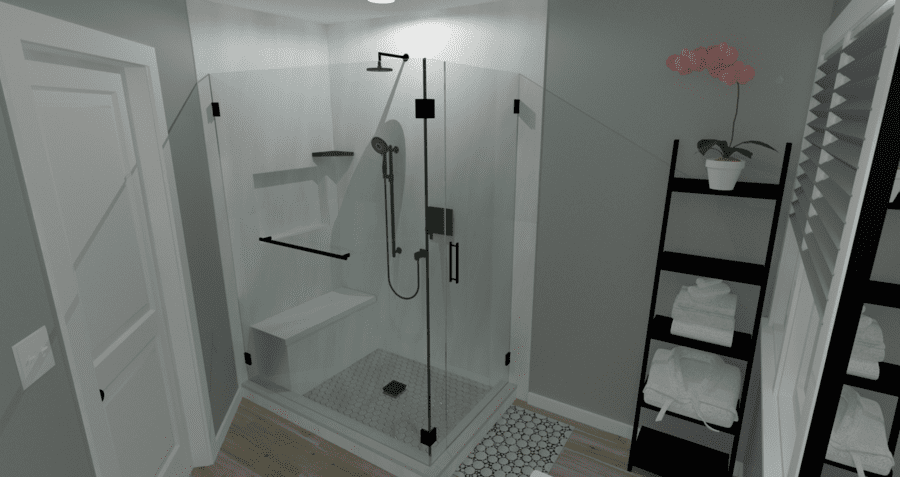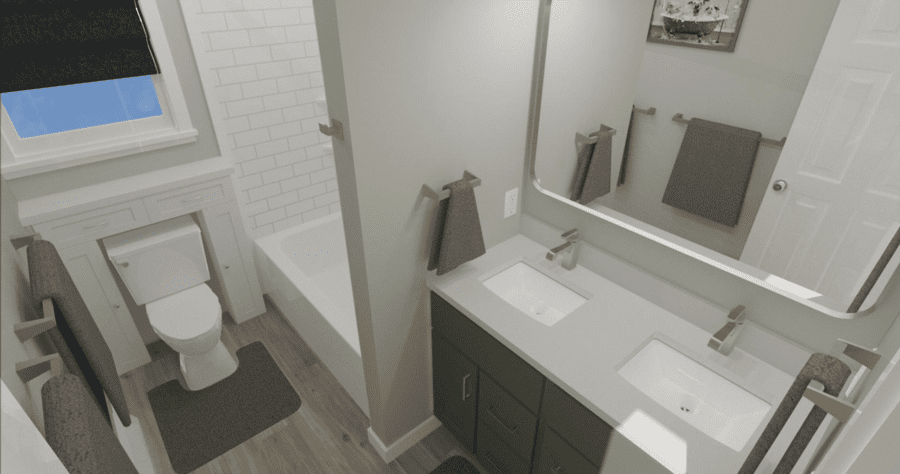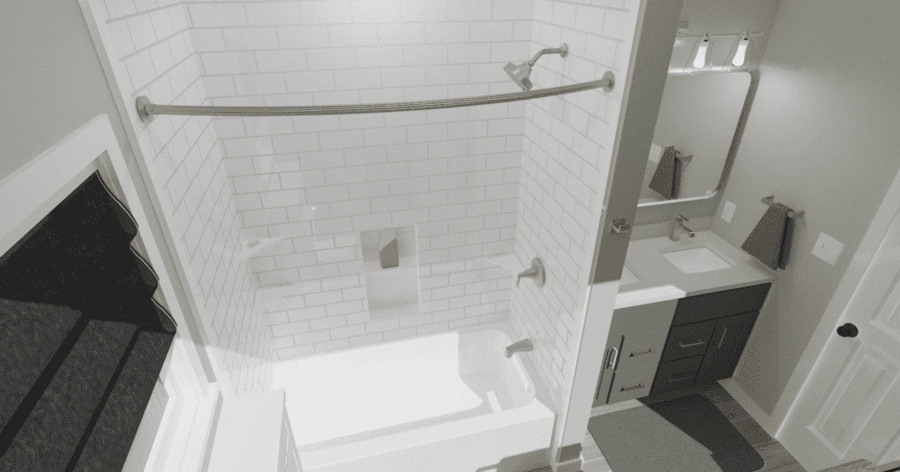 Scope of Work
This project presented a unique challenge: transforming a dated 90's bathroom into a modern oasis. The initial layout featured double doors that led into the bathroom, an oversized corner bathtub that had become an unexpected home for the cat's litter box, a vanity lacking in both storage and a suitable size, inadequate outlets, and insufficient lighting. Even the toilet room, which housed a cramped fiberglass shower, was in need of a refresh.
To address these issues, a comprehensive approach was taken. The shower was removed from the toilet room, and the newfound space was seamlessly integrated to expand the walk-in closet. The removal of the oversized corner tub allowed for the introduction of a generously sized, glass-enclosed tiled shower. By replacing the double doors with a single, larger entryway, ample space was created for this luxurious addition. The vanity received a well-deserved upgrade to a larger unit, providing enhanced storage and an additional outlet. Soft, serene color palettes were chosen for the walls, cabinetry, flooring, and tiles, offering a soothing ambiance. To add a striking touch, bold matte black fixtures were chosen, providing a captivating contrast.
The kids' bathroom presented its own set of challenges. The original fiberglass tub and single-bowl vanity were ill-suited for a family with two preteens and a baby. Recognizing the need for more practicality, a double-bowl vanity and an upgraded tub shower were installed. In this space, brushed nickel finishes and refreshing green tones were selected, creating an inviting and revitalizing atmosphere.
The end result for both bathrooms is a harmonious blend of modern convenience and timeless design, tailored to the unique needs and preferences of the clients.
Project Development Start
March 31, 2023
Production Start
May 22, 2023
Project Completion
July 14, 2023
Kim and her family were eager to get started on their remodel. With a clear vision and decisiveness, they were able to move through project development in a couple weeks. During pre-production we work on ordering materials, learning product lead times, and scheduling trade partners. This pre-production phase took about a month. Once construction starts, a typical bathroom remodel takes about 4-6+ weeks. Being two bathrooms, this project remained on schedule and was completed in just about a month and a half.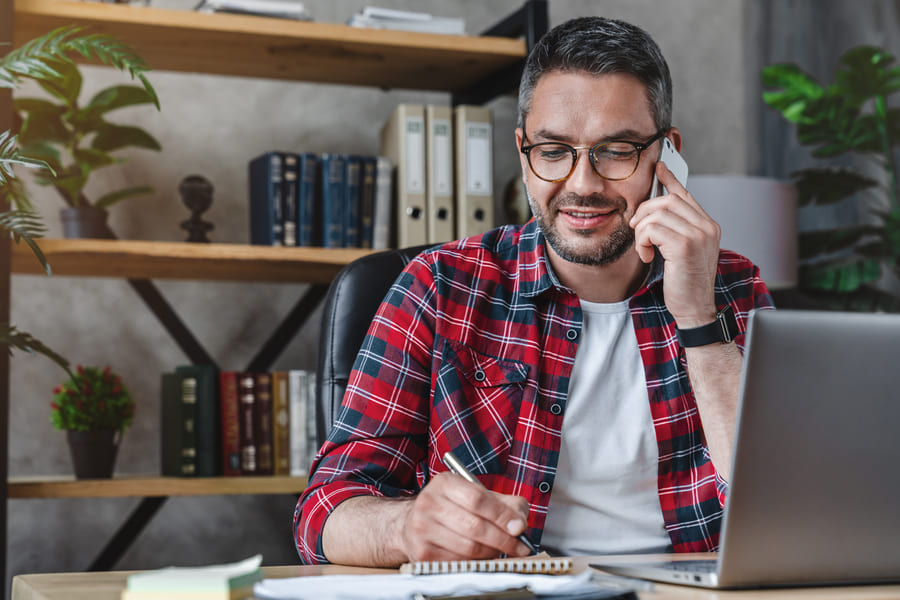 Have Questions about Your Lancaster Bathroom Remodel?
We offer free consultations to answer questions and help you discern the next step toward your remodeling goals.