Luke & Marsha's Lebanon Guest Suite Remodel
A Spacious and Private Guest Suite
Project Goals:
Turn two unused rooms into a guest suite

Provide a comfortable and private living space.

Add safety precautions for aging.
This remodel took a living room and dining room and turned them into a stunning and comfortable guest suite with a bedroom and a full bathroom.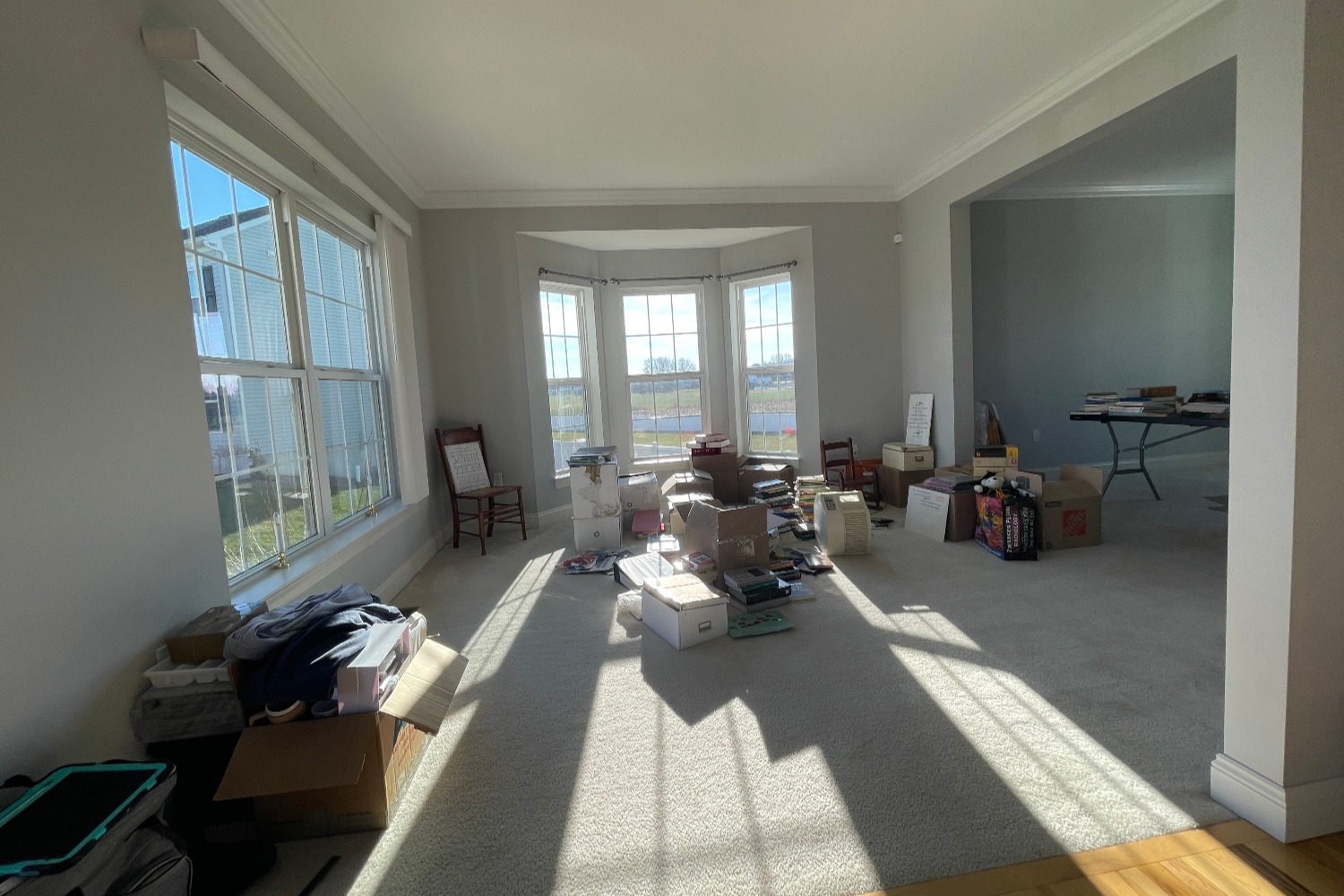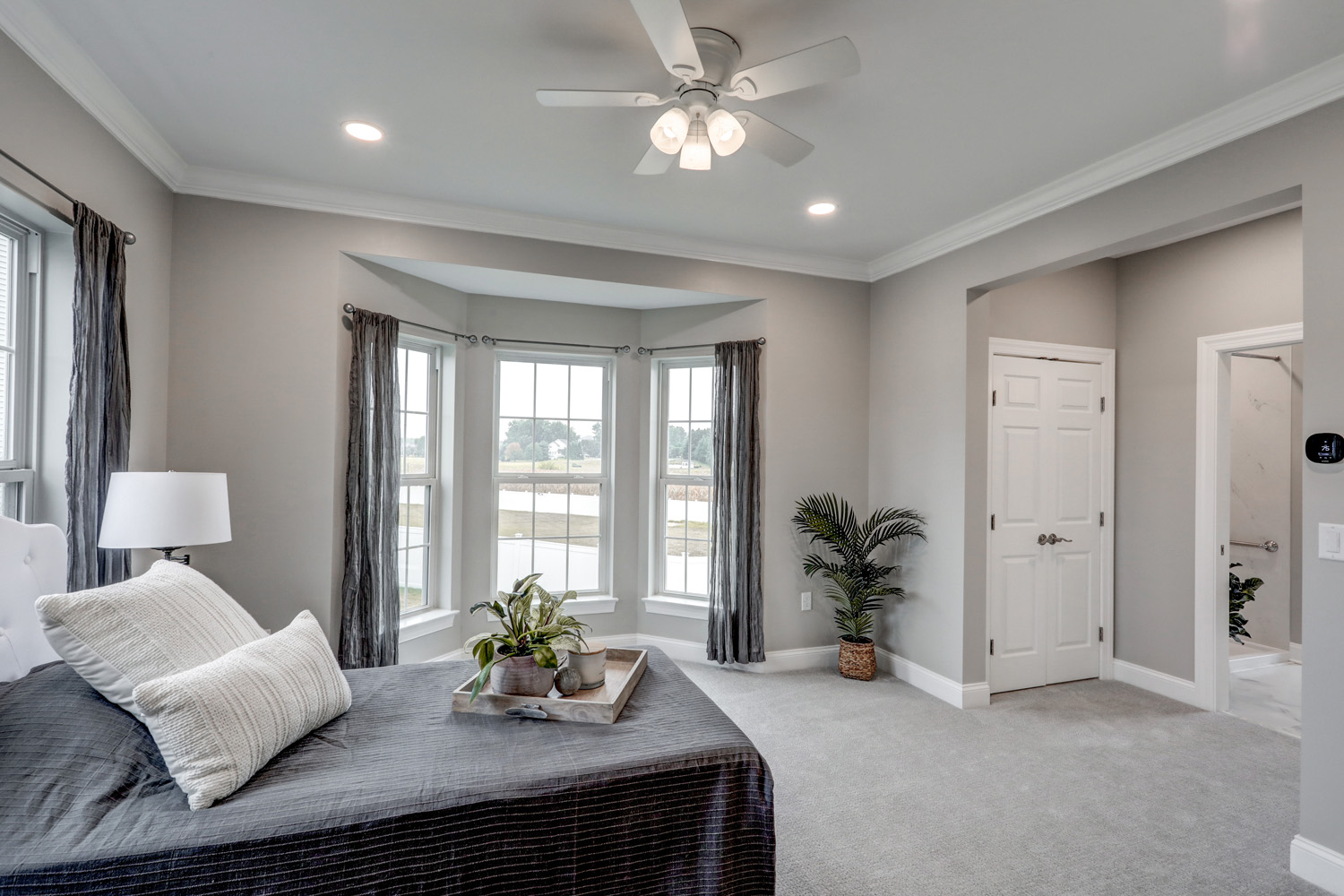 Project Overview
This family needed to add a guest suite to their first floor for their grandmother.
The living room and dining room can sometimes be mostly unused rooms. That was the case for Luke and Marsha. In order to create a space for their grandmother, they were able to take those two unused rooms and turn them into beautiful and spacious living quarters.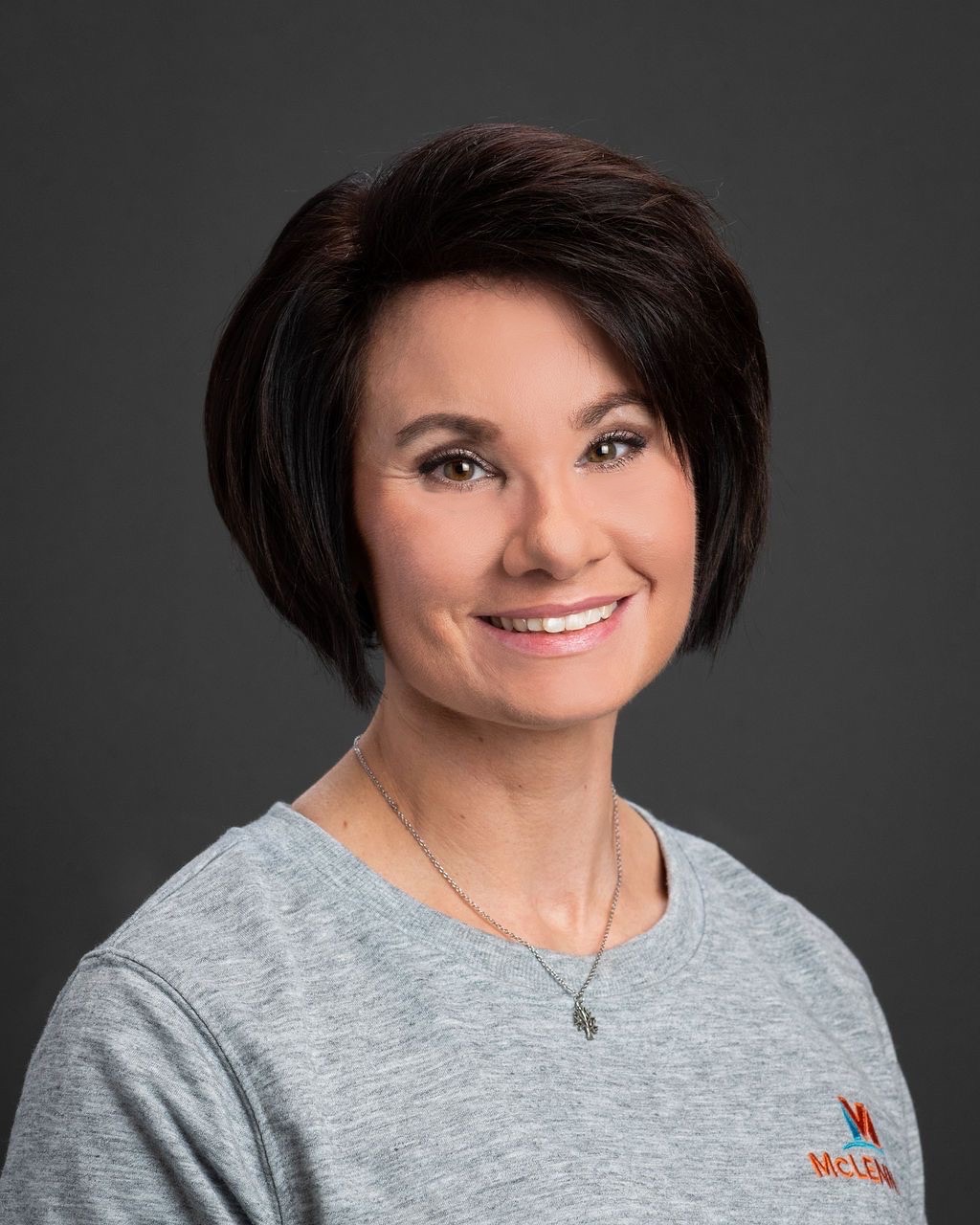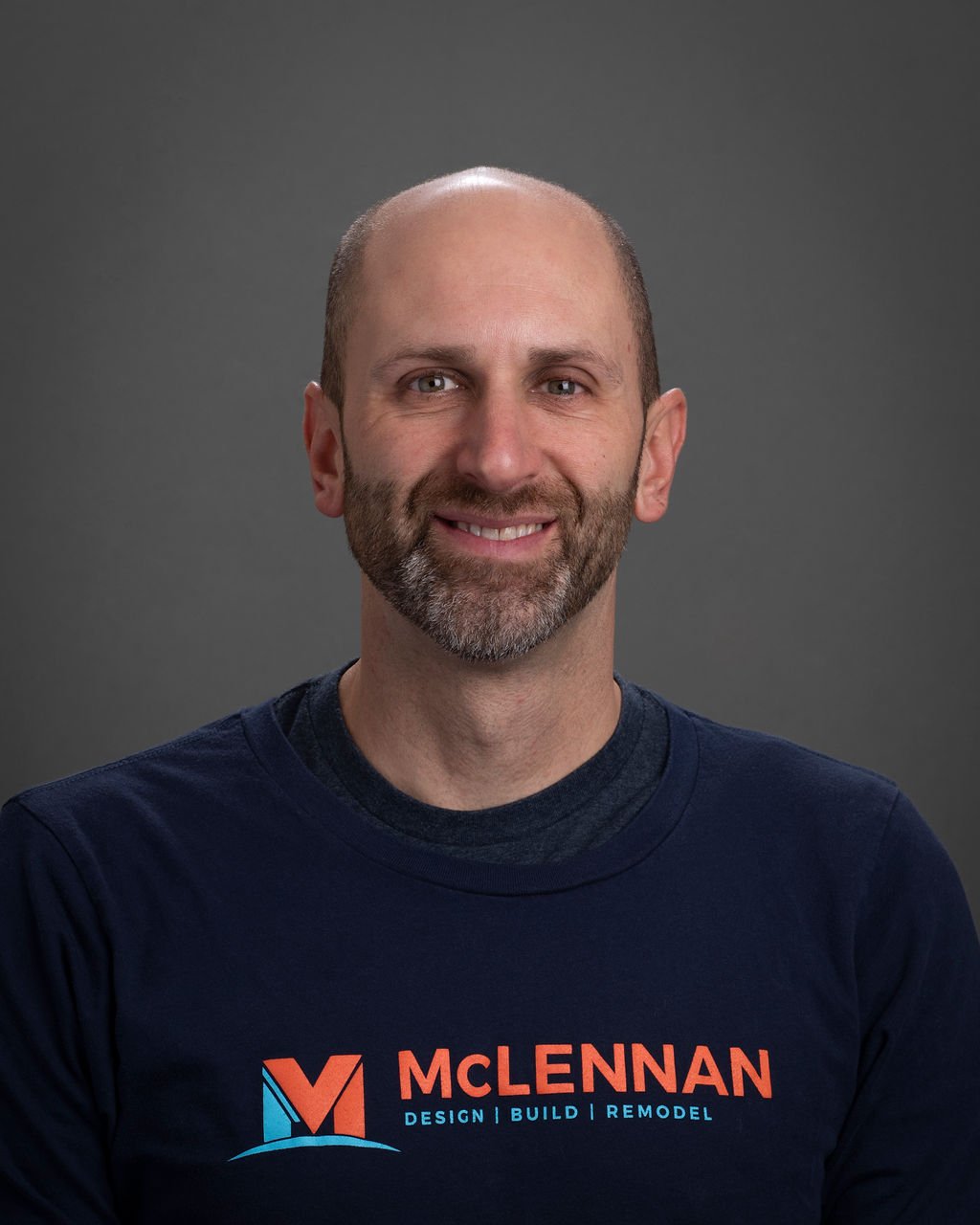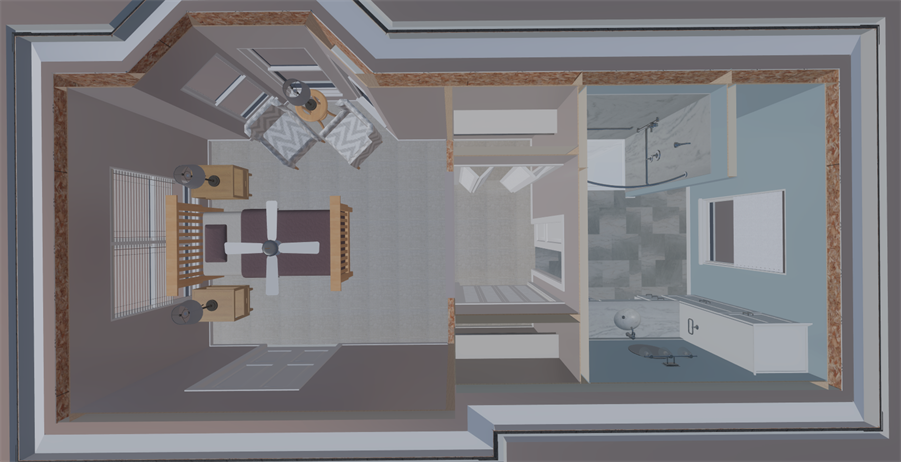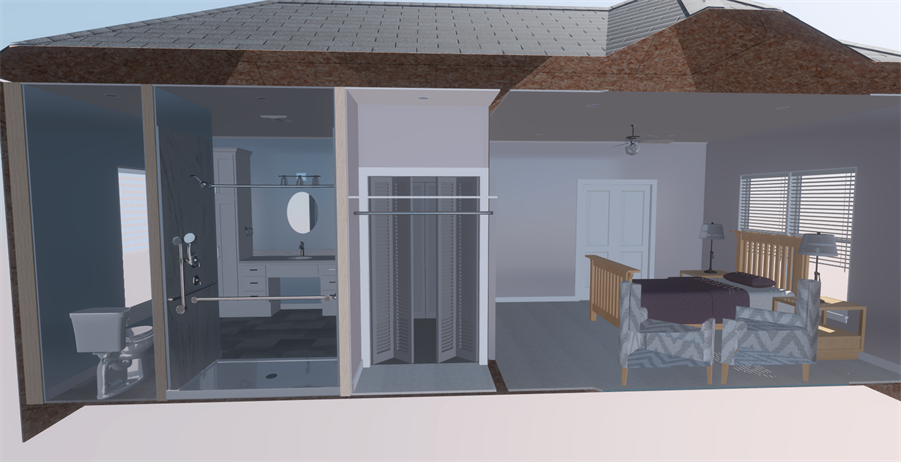 Scope of Work
It was necessary to make this project as ADA compliant as possible to accommodate an aging grandmother.
In order to close off the space and create a private room, we closed off a doorway from the previous dining room to the kitchen and an extended the wall in the previous living room and added french pocket doors.
In the now bedroom, we added carpet. The carpet is highly rated for ADA compliance due to its durability to sustain walkers and wheel chairs. The new lights have a dimer switch that are remote controlled.
The gorgeous bay window provides a perfect sitting nook for reading and relaxing.
Before entering the bathroom, we added a transition area with two closets; one on each side. We used a pocket door into the bathroom to maximize space.
The bathroom really reflects their grandmother's love of marble. The floor is LVT that resembles marble. The walk-in shower has a cultured marble surround on the walls. Grab bars were added for safety. The same marble that was used in the shower was used for the countertop on the vanity.
The white vanity was custom made to meet ADA regulations. There is a 9" toe-kick and an area big enough for a chair or wheelchair at the sink.
Using the same color paint all throughout the space was important to make it look and feel cohesive.
Design Development Start
March 31, 2022
Construction Start
June 1, 2022
Estimated Completion
July 8, 2022
Actual Completion
September 7, 2022
A challenge some our clients face is finding the time to fit in showroom appointments. With living in Lebanon, our clients had to drive a little further to make showroom appointments. However, with that in mind, we were very meaningful and purposeful with the showroom appointments. Once we were able to make those appointments work, Luke, Marsha, and their grandmother were decisive, engaged, and ready to keep moving forward. They open to being guided and education, and with their trust in our designer, they were able to make decisions quickly. With ordering materials, product lead times, and scheduling trade partners, they spent a little over a month in pre-production. Once construction starts, a typical bathroom remodel takes about 4-6+ weeks, but this project took a little longer to complete than originally anticipated as there were some challenges with both the vanity top fitting on the custom vanity and the floor installation.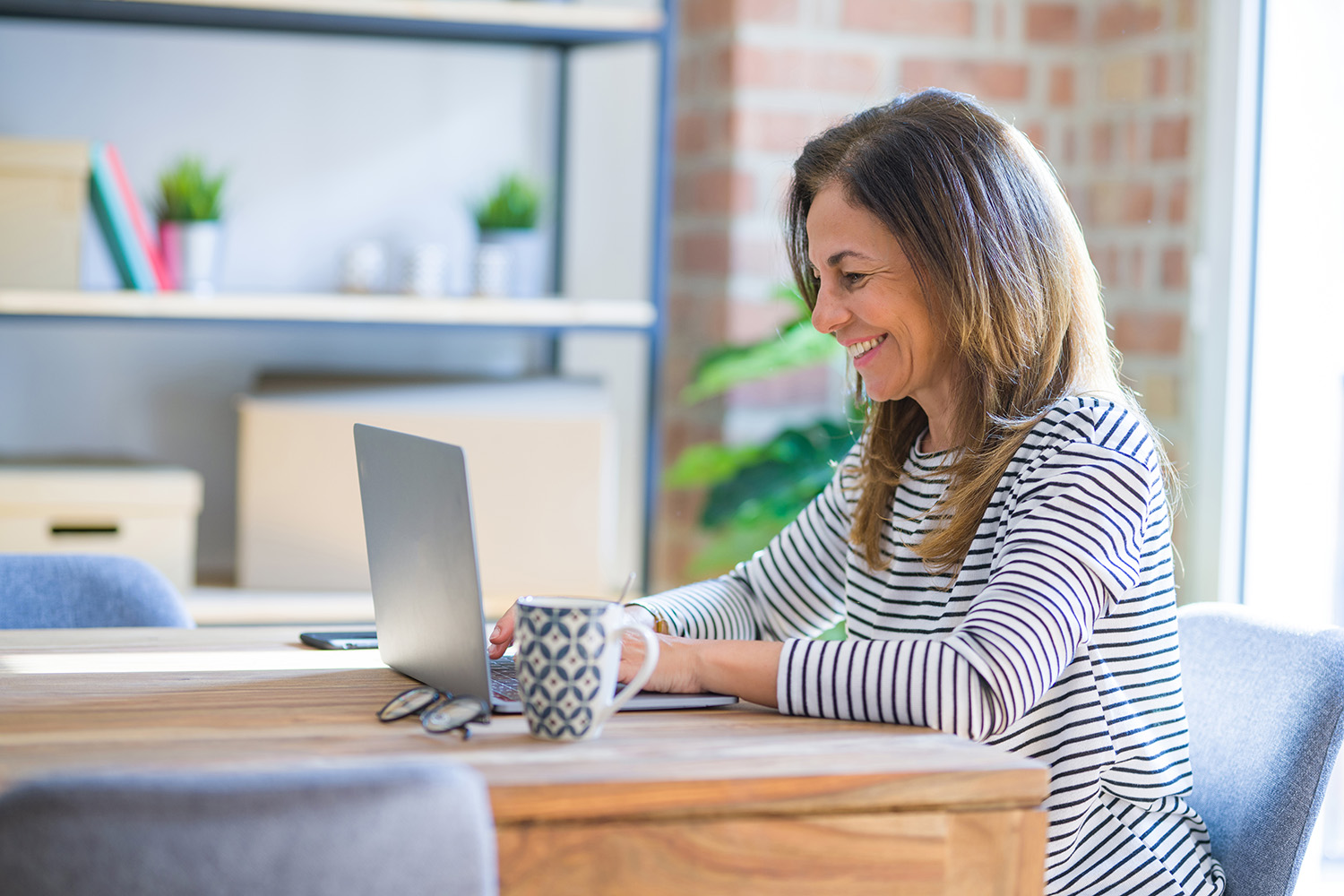 Schedule a Virtual Consultation
Virtual consultations are a free, convenient way to talk to a remodeling pro about your project from the comfort of your own home.