Mike & Fran's Leola Kitchen and Family Room Remodel
A Stunning Kitchen and Family Room Remodel with It's Original Charm
Project Goals:
Creating a more functional layout in the kitchen

Uniting the kitchen and family room

Making updates to accomodate aging
Kitchen Cost Category: Midrange Premium
When you truly love your home, you never want to move. However, as you age, you start thinking about how your current home will serve you. These clients knew in order to stay in their beloved home as they got older, a few updates were needed.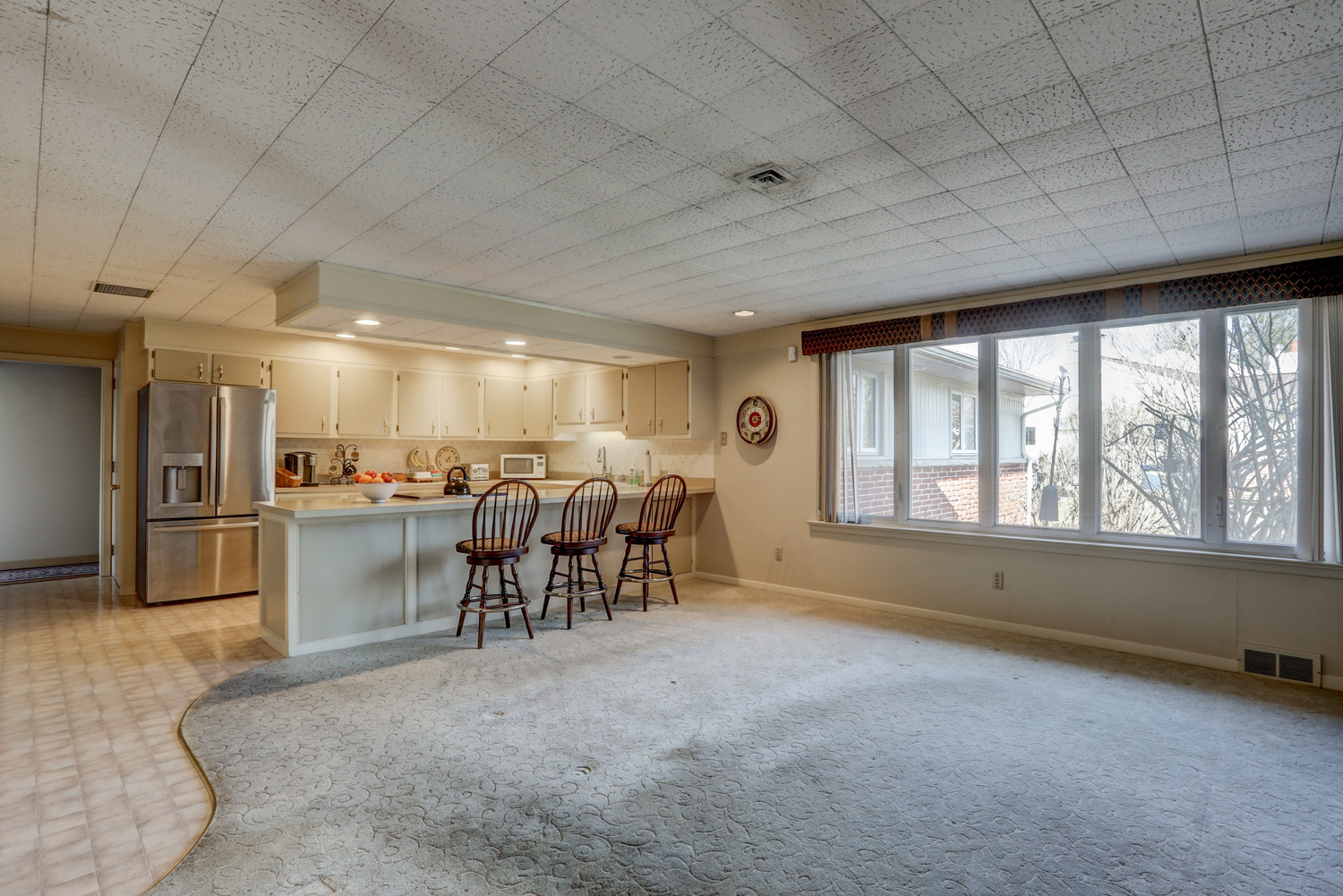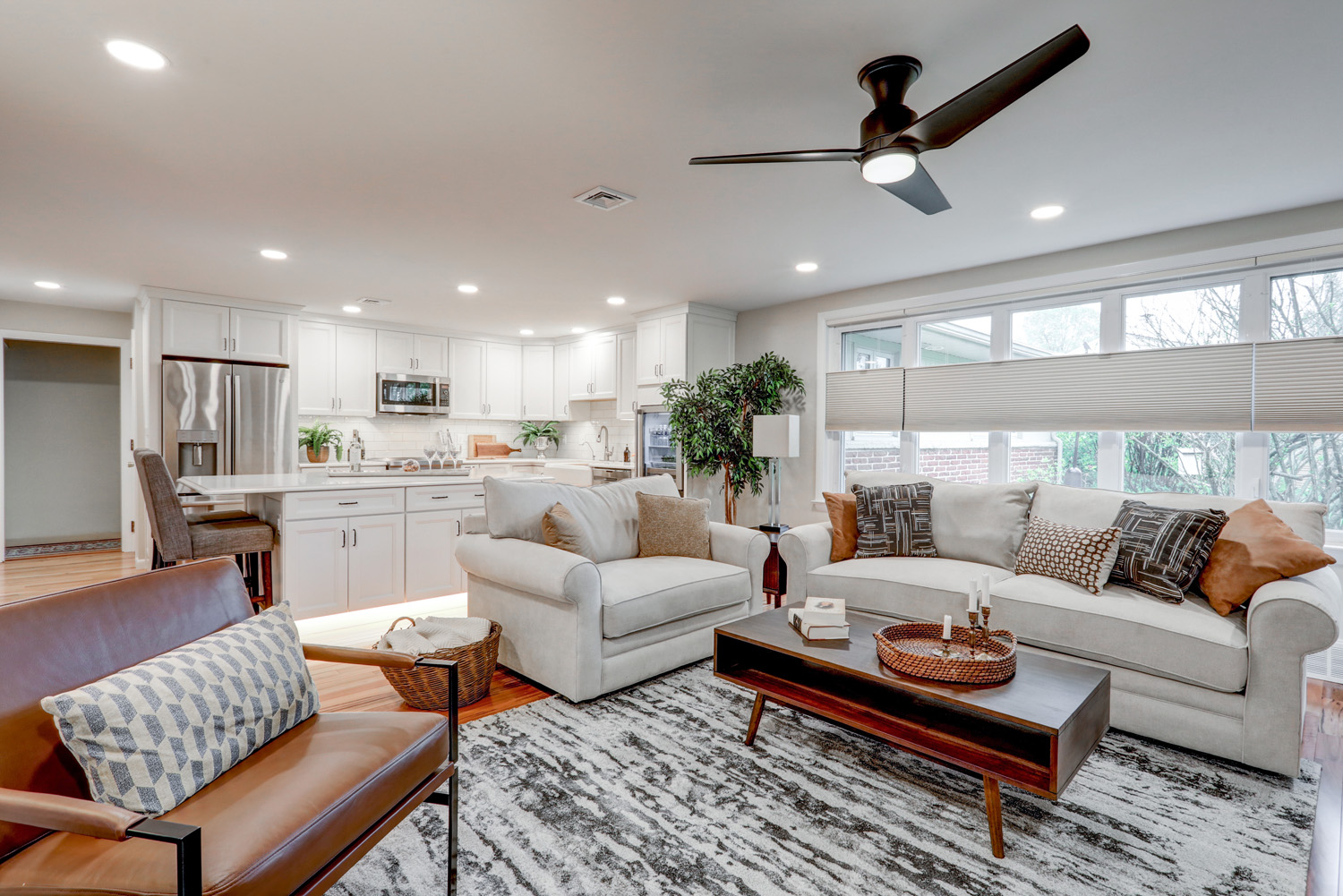 Project Overview
As retired empty nesters, our clients wanted to turn their most lived in rooms into a functional and beautiful space they could enjoy for years to come.
These clients really love their home. However, the kitchen layout was not ideal. They had to deal with poor ventilation with the current location of the stove. The u-shaped kitchen was no longer serving them. They wanted to start thinking about updating the space to accomodate growing old in their home. And they wanted to have a welcoming place for when family and friends visited. On top of all of that, they just truly wanted a home that was aesthetically pleasing and comfortable.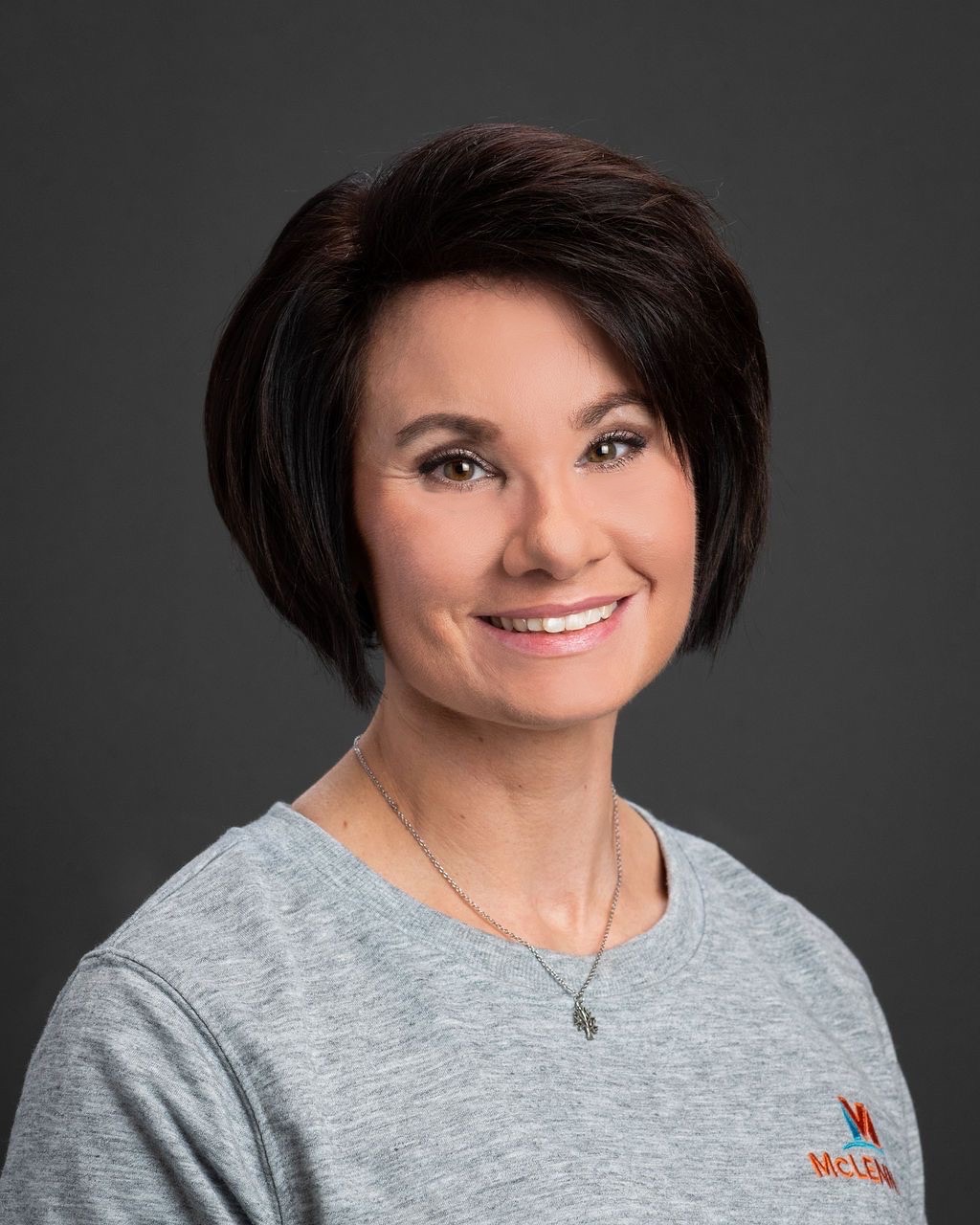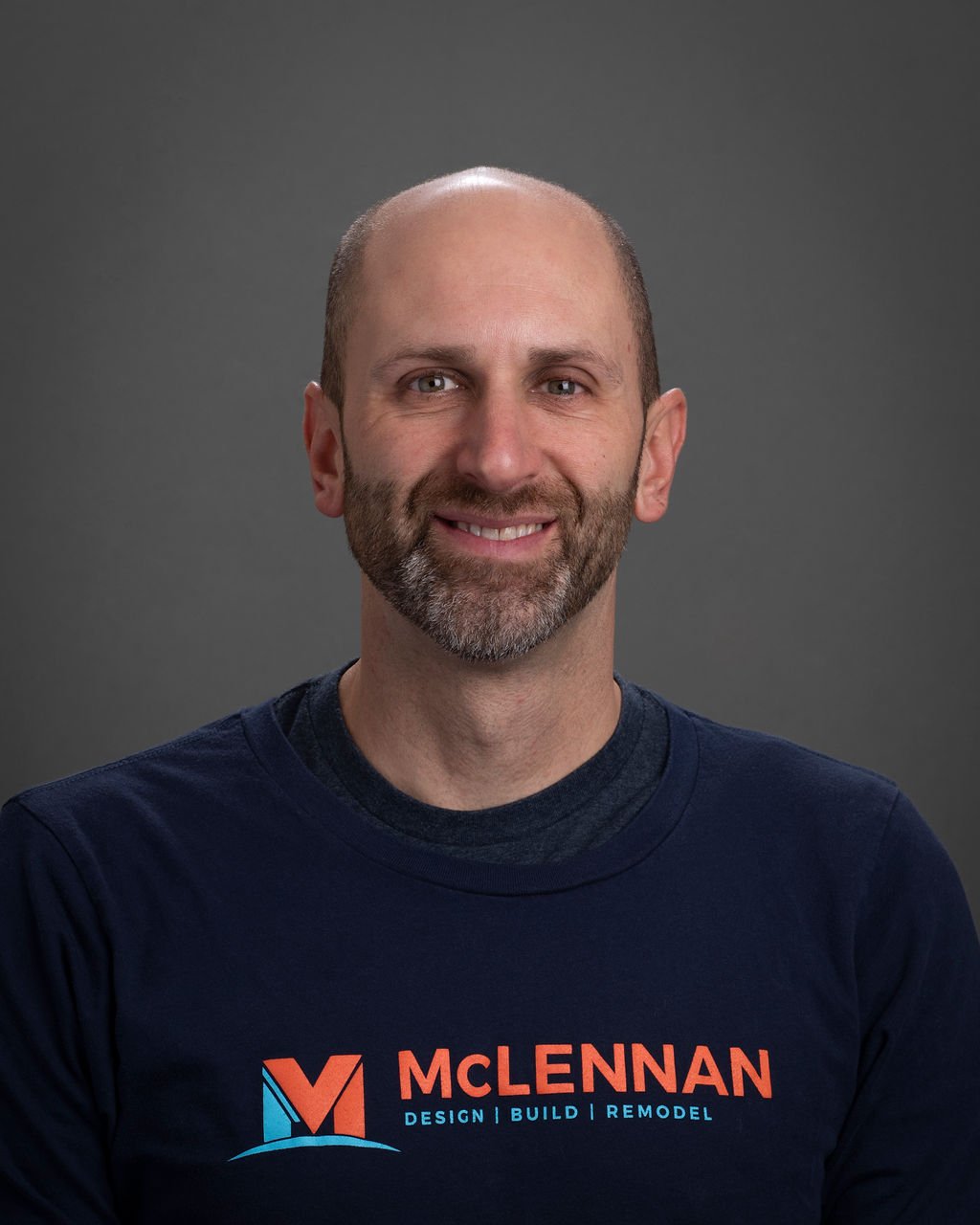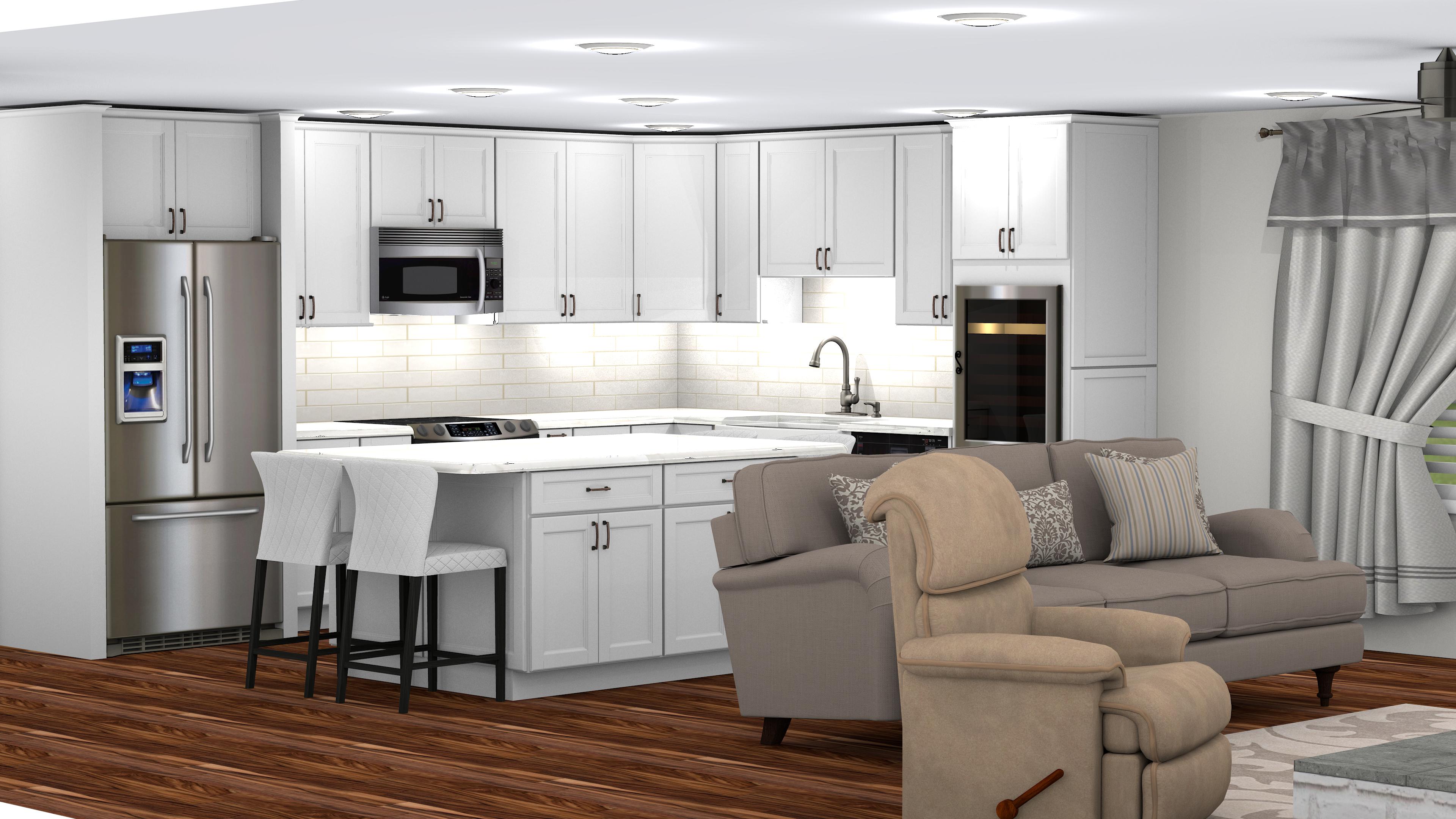 Scope of Work
For the kitchen, we took out the peninsula to create an open floor plan between the kitchen and the family room. This created a more functional layout for getting in and out of the kitchen. By removing the peninsula, we were able to relocate the stove in order to create better ventilation. This also allowed us to add a large island accommodating more storage and seating. Since the kitchen is the room we tend to gather in, offering seating at an island is a nice touch.
We brightened up the space with beautiful quartz countertops, new white cabinets, under cabinet lighting, and toe-kick lighting. The stovetop was updated to an induction range, which is a much safer feature good for universal designs. Additionally, a raised beverage fridge, spice pull out cabinet, tray divider cabinet, and trash pull out cabinet add to the unique design equipping our clients for growing old in their home.
The family room was freshened up with paint, which also created a cohesive look between the family room and kitchen. We painted the original stone fireplace surround creating the illusion of a bigger space. We got rid of the carpet in the family room and installed a stunning tiger wood hardwood floor in both the family room and kitchen.
Design Development Start
December 9, 2021
Construction Start
March 14, 2022
Estimated Completion
April 25, 2022
Actual Completion
May 6, 2022
These clients were very willing to put in the effort to get what they really wanted. They were flexible with scheduling showroom appointments with our Project Designers and eager to make selections. They even made a trip to Philadelphia to look at a countertop that our designer recommended to them! They were pretty decisive and knew what they wanted. Aside from some hesitation about pricing with some of their selections and making some adjustments to stay within their budget, they moved through design fairly quickly. With ordering materials, product lead times, and scheduling trade partners, they spent about a month in pre-production. Once construction starts, a typical kitchen remodel takes about 6-10+ weeks. This project fell right around 8 weeks from the start of construction to the end!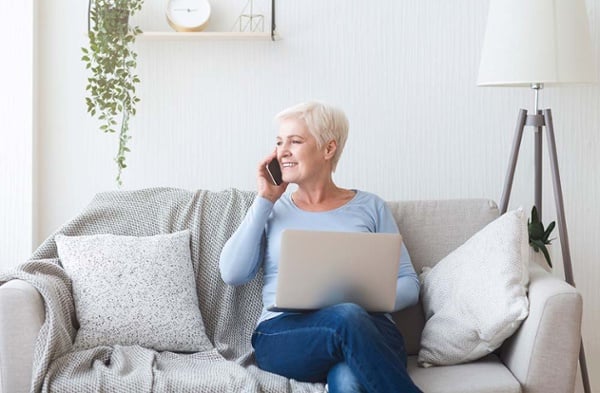 Have Questions about Your Lancaster Kitchen Remodel?
We offer free consultations to answer questions and help you discern the next step toward your remodeling goals.