Rick and Kim's Landisville Bathroom Remodel
An Updated, Accessible Bathroom Remodel With Safety in Mind
Project Goals:
Create a space that is better suited to accommodate a physical disability.

Provide a safer and more functional space.

Update and modernize the finishes.
Bathroom Cost Category:
Midrange Economy
With only one full bathroom in the house, these clients needed to make sure their space was functional, safe, and suited to the needs of a person with a disability.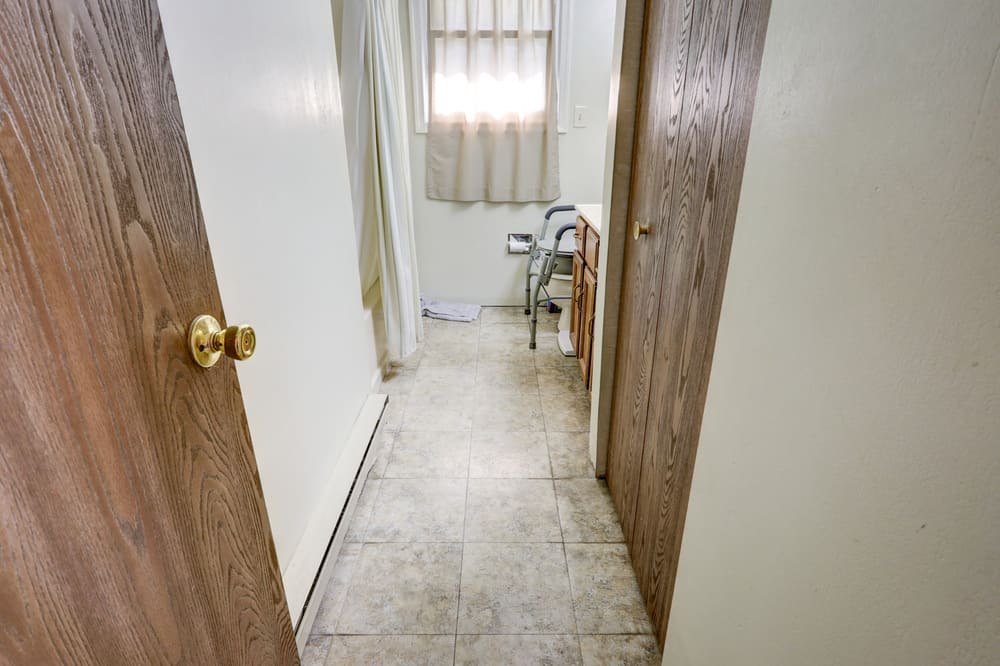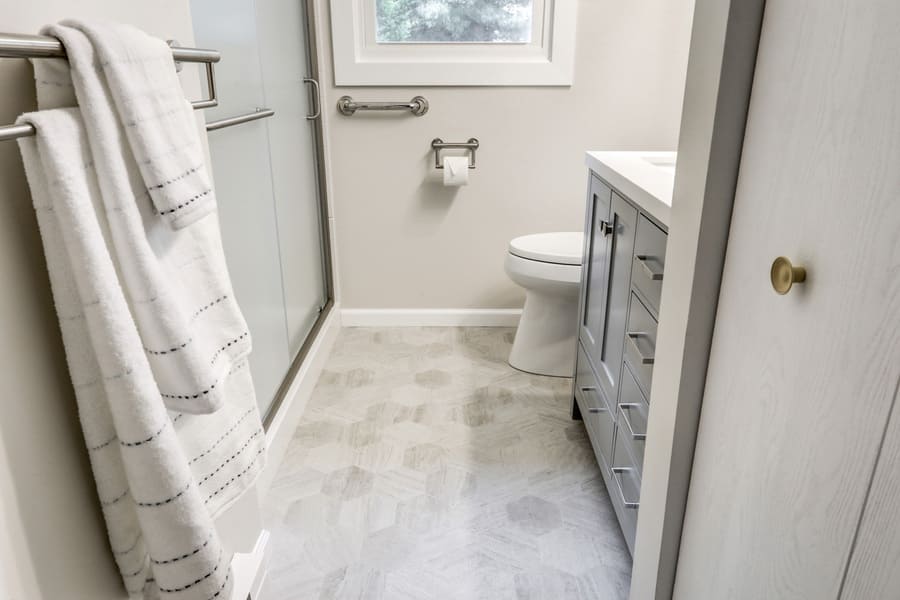 Project Overview
The existing bathroom presented several issues that created an unsafe environment for these clients and made daily tasks more challenging.
A deteriorating bathtub made it difficult for them to bathe comfortably, and a low-profile toilet posed challenges for sitting and standing. An outdated appearance. Peeling flooring and the lack of baseboards were additional issues this remodel solved for our clients.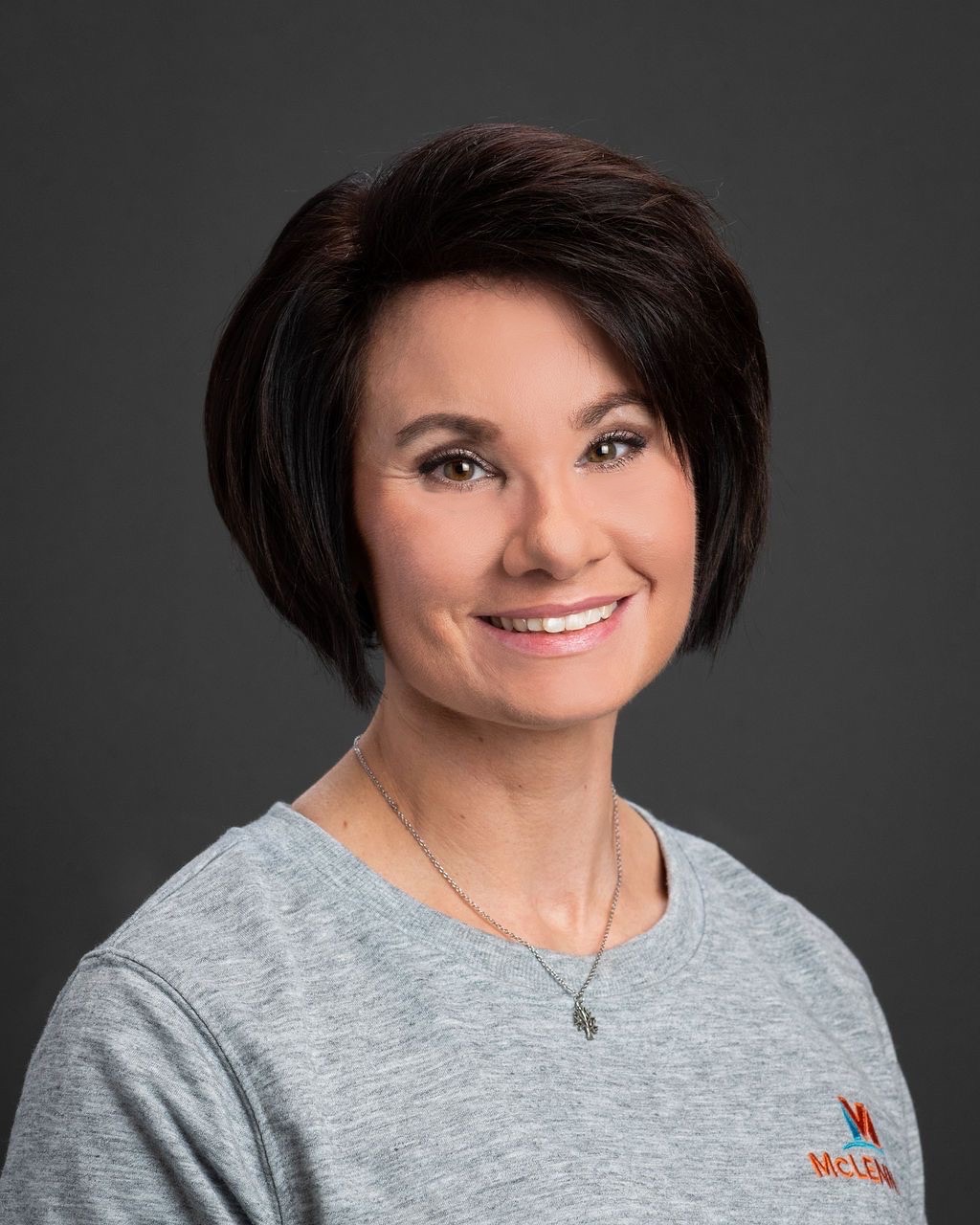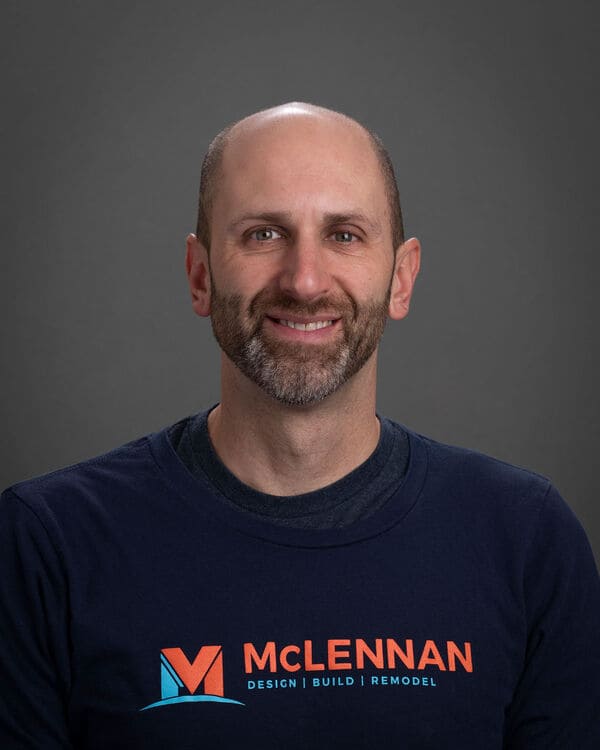 Scope of Work
To address these concerns and improve their bathroom experience, we undertook several key renovations.
First, we removed the old bathtub, flooring, and vanity. In their place, we installed an ADA-friendly shower and toilet, ensuring easy accessibility. To enhance safety, we also added grab bars to provide additional support.
To address the aesthetic and functional aspects, we opted for a high-quality sheet vinyl flooring. This not only provided a visually appealing design but also offered cushioning and improved traction. Moreover, the sheet vinyl was a cost-effective option.
Recognizing the need for increased storage and comfort, we upgraded the vanity to a comfort height model. This not only allowed for easier use but also provided additional storage space. To improve the overall lighting in the room, we installed a vanity light that added both functionality and aesthetics.
To modernize the bathroom's appearance, we updated the trim around the window. This change provided a more contemporary and visually pleasing look. Additionally, we introduced a simple baseboard trim, offering a polished and finished appearance to the room.
Overall, by addressing the accessibility needs, updating the fixtures, improving the flooring, and adding finishing touches, we transformed this dated bathroom into a more accessible, visually appealing, and budget-conscious space.
Project Development Start
March 16, 2023
Production Start
May 22, 2023
Project Completion
June 21, 2023
Rick and Kim were very clear on what they needed and wanted out of their remodel. Since they were more budget conscious, during Project Development Trish was able to provide them with very specific options that would work for them. This made decision-making quick! With ordering materials, product lead times, and scheduling trade partners, they spent a little over a month in pre-production. Once construction starts, a typical bathroom remodel takes about 4-6+ weeks. This project came in right at the 4 week mark!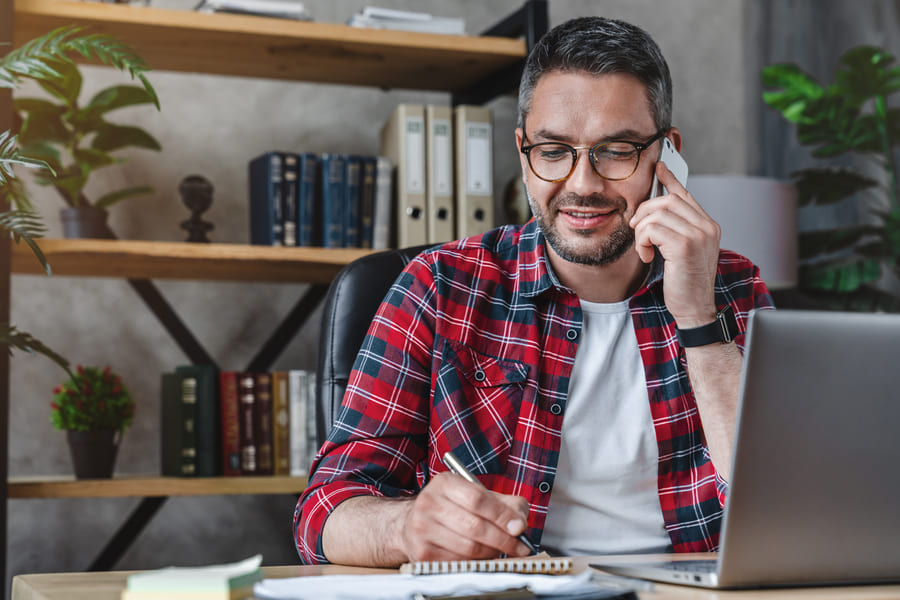 Have Questions about Your Lancaster Bathroom Remodel?
We offer free consultations to answer questions and help you discern the next step toward your remodeling goals.