Steve & Susie's Lancaster Kitchen Refresh
A Gorgeous Green Kitchen Refresh
Project Goals:
Update the space to match the clients' style.

Keep the existing layout.

Incorporate the style in the laundry room and home office.
Kitchen Cost Category:
Kitchen Refresh
This refresh took some of the kitchen's already nice features (the layout, backsplash, countertops) and updated it to make the client's style even better.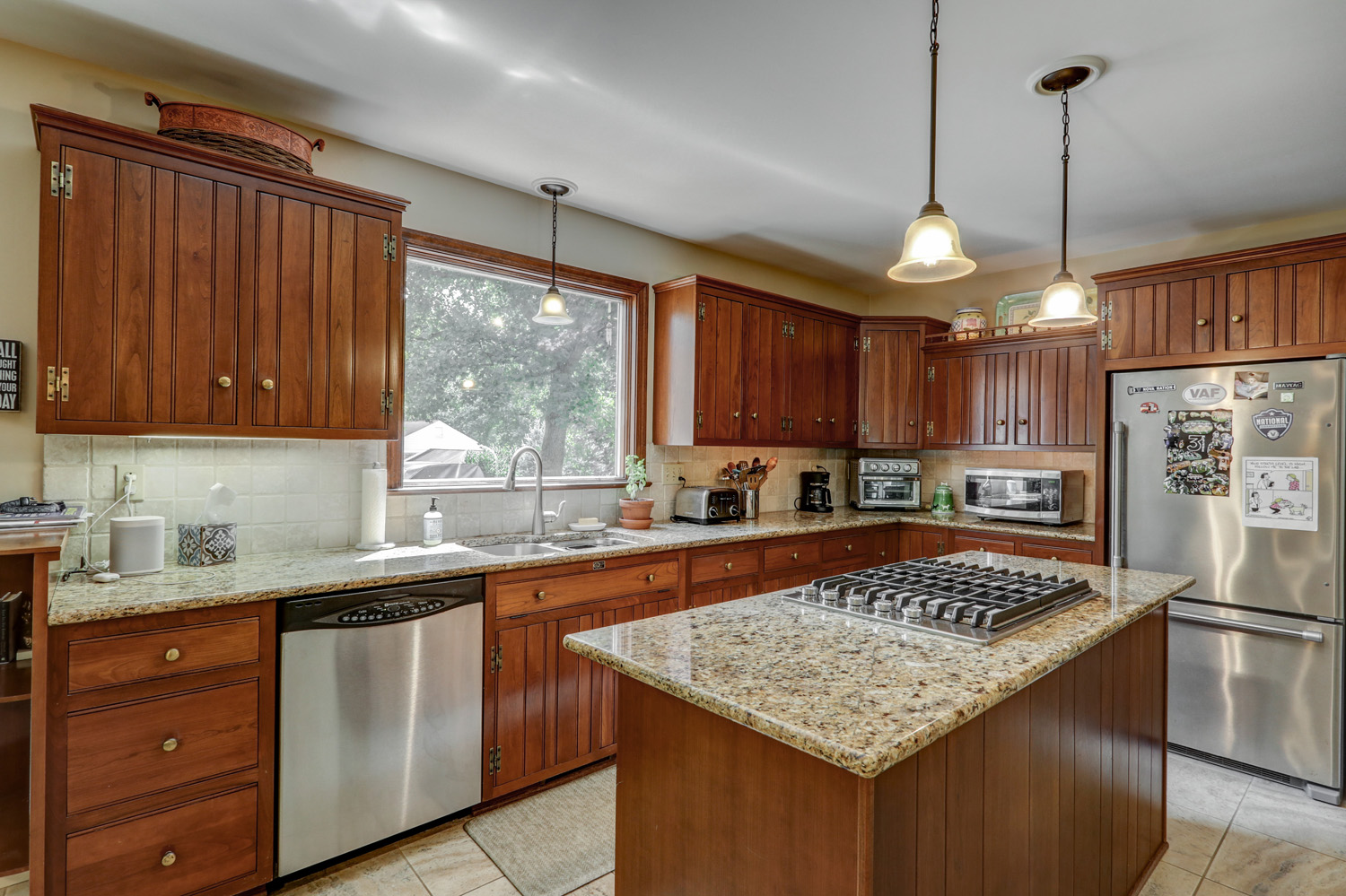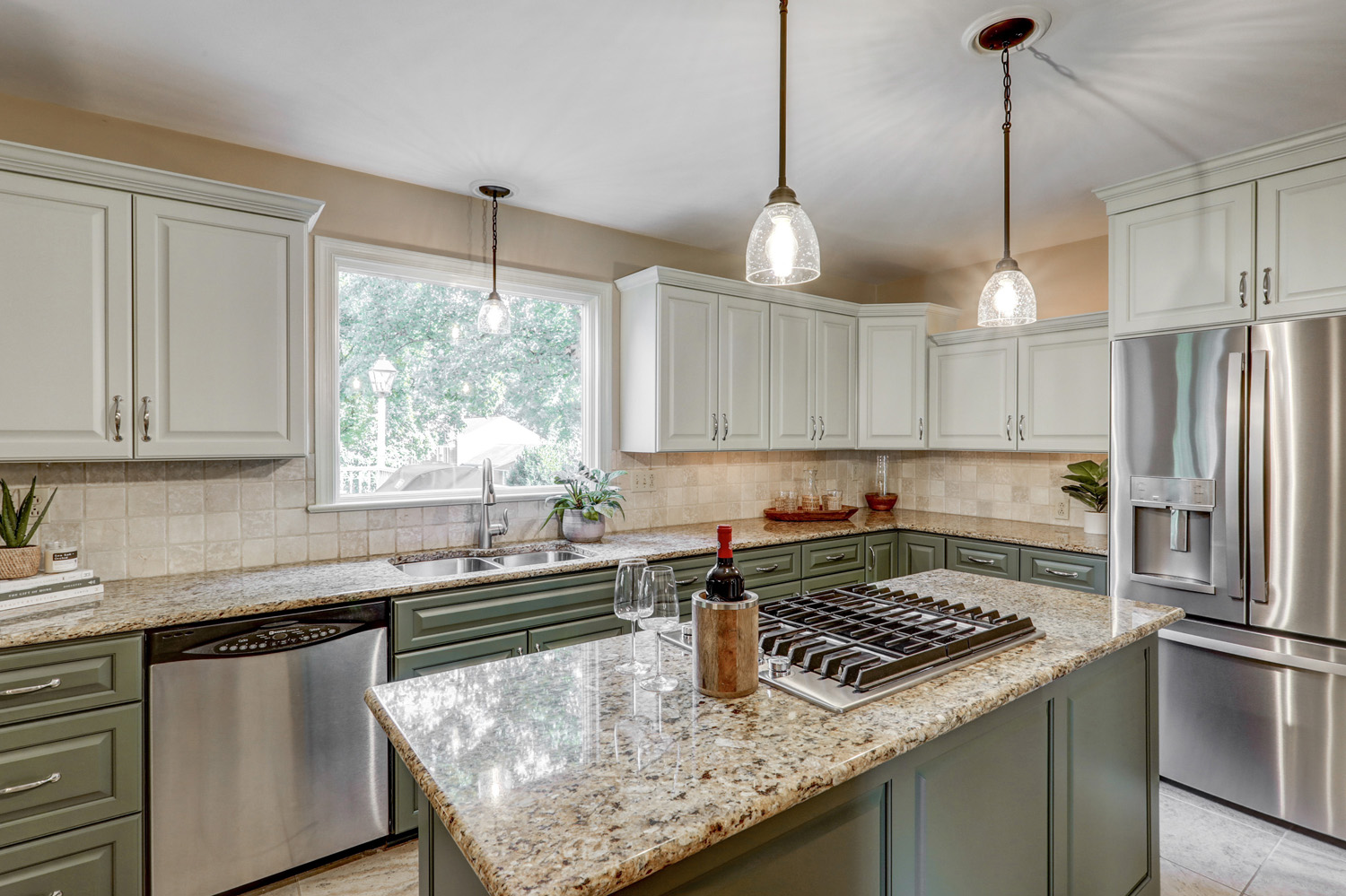 Project Overview
With grown kids now out of the house, it was time for Steve and Susie to update their kitchen and turn it into a space that felt more like them.
There were a number of features their current kitchen provided that our clients already really liked. The wanted to keep those things while transforming and modernizing their kitchen. A refresh option was perfect for them. They also wanted to update the laundry room and home office to match their style as well.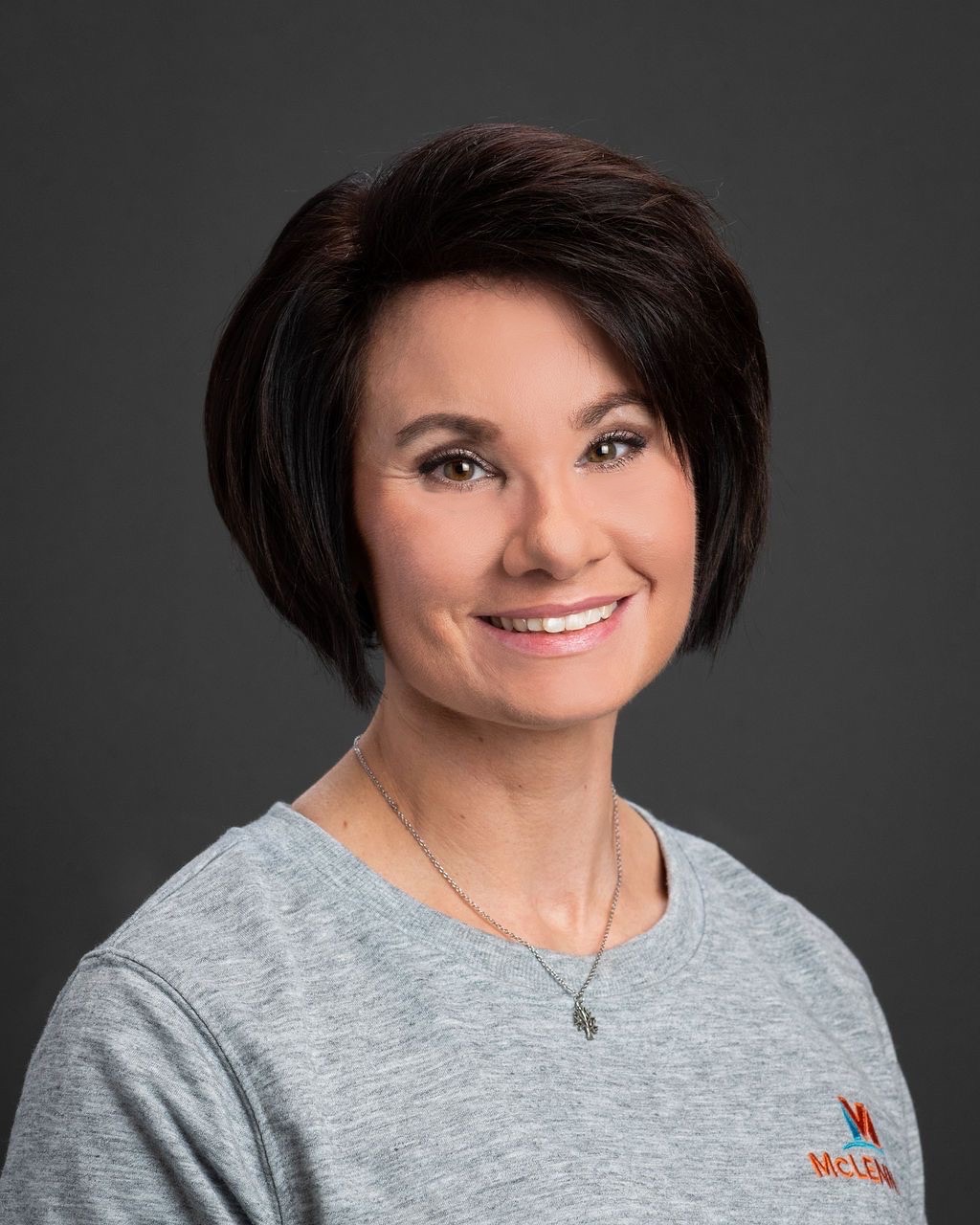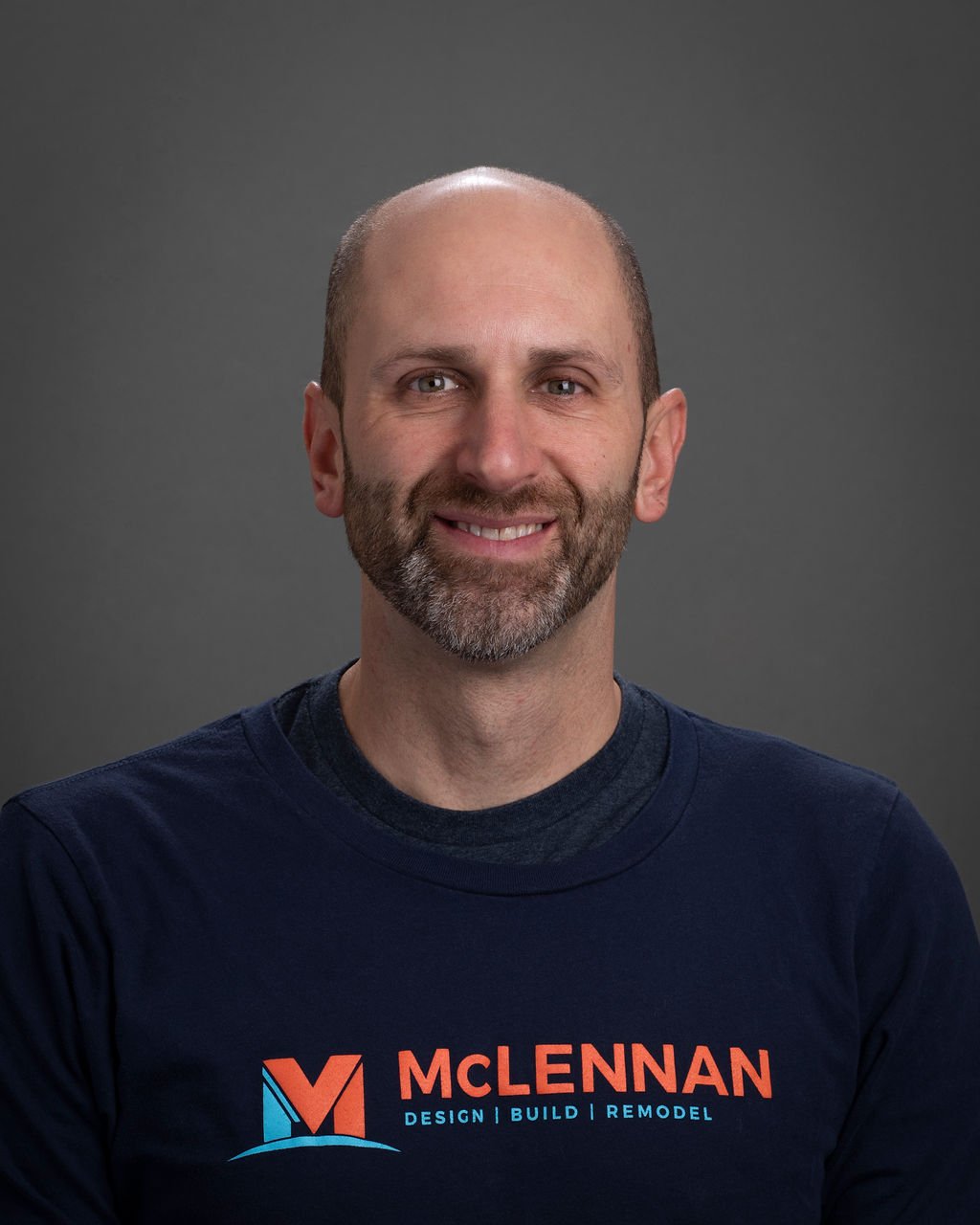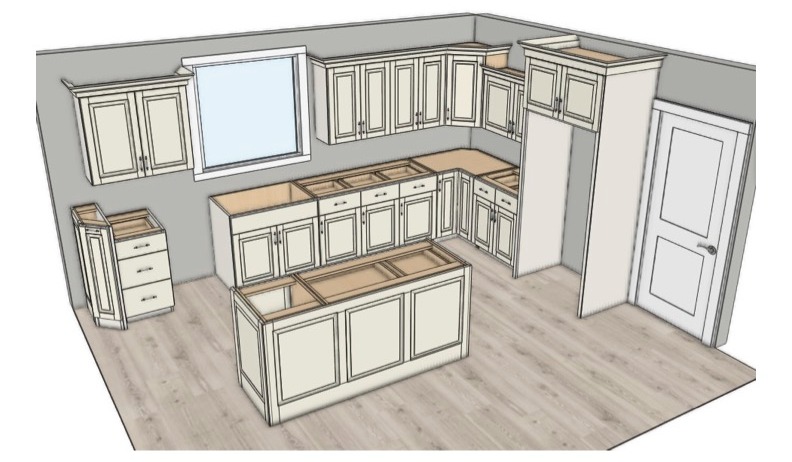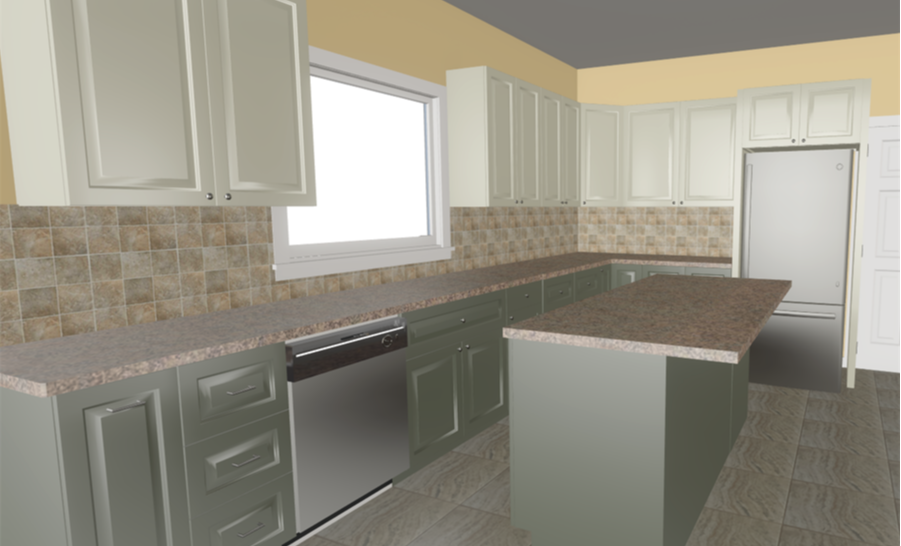 Scope of Work
The main change in this kitchen was updating the cabinet doors and fronts with custom cabinetry. All cabinet doors, including the cabinetry around the island was all updated.
Steve and Susie had no idea they could have dual color cabinets in their kitchen, but once our designer brought the idea to them, they loved it! Since they were keeping the original countertop, they had to find a color that would work with the colors in the countertop. They were able to narrow it down to two; navy blue and sage green. They ended up going with the green for the lower cabinets and the island. For the upper cabinets, they chose a very subtle and lighter shade of green; still drawing in colors from the countertop and tying in the dark green from the lower cabinets.
They wanted something simple but with a little flair for the cabinets pulls. The satin nickel pull was a great style fit and very affordable.
Two smaller projects that were completed while working on the kitchen were the laundry room and home office. We incorporated the green cabinets in both rooms. In the office, we topped the cabinets with a butcher block and used that as shelves as well.
Design Development Start
May 19, 2021
Construction Start
August 17, 2022
Estimated Completion
September 15, 2022
Actual Completion
September 15, 2022
Since this project was a facelift, it required a little less time and decision making the a typical kitchen remodel. For that reason, time spent in design went fairly, apart from some small scheduling conflicts! With ordering materials, product lead times, and scheduling trade partners, they spent a little over a month in pre-production. Once construction starts, a typical kitchen refresh takes about 4-6+ weeks. This project fell just short of one month of construction. Talk about nailing the schedule!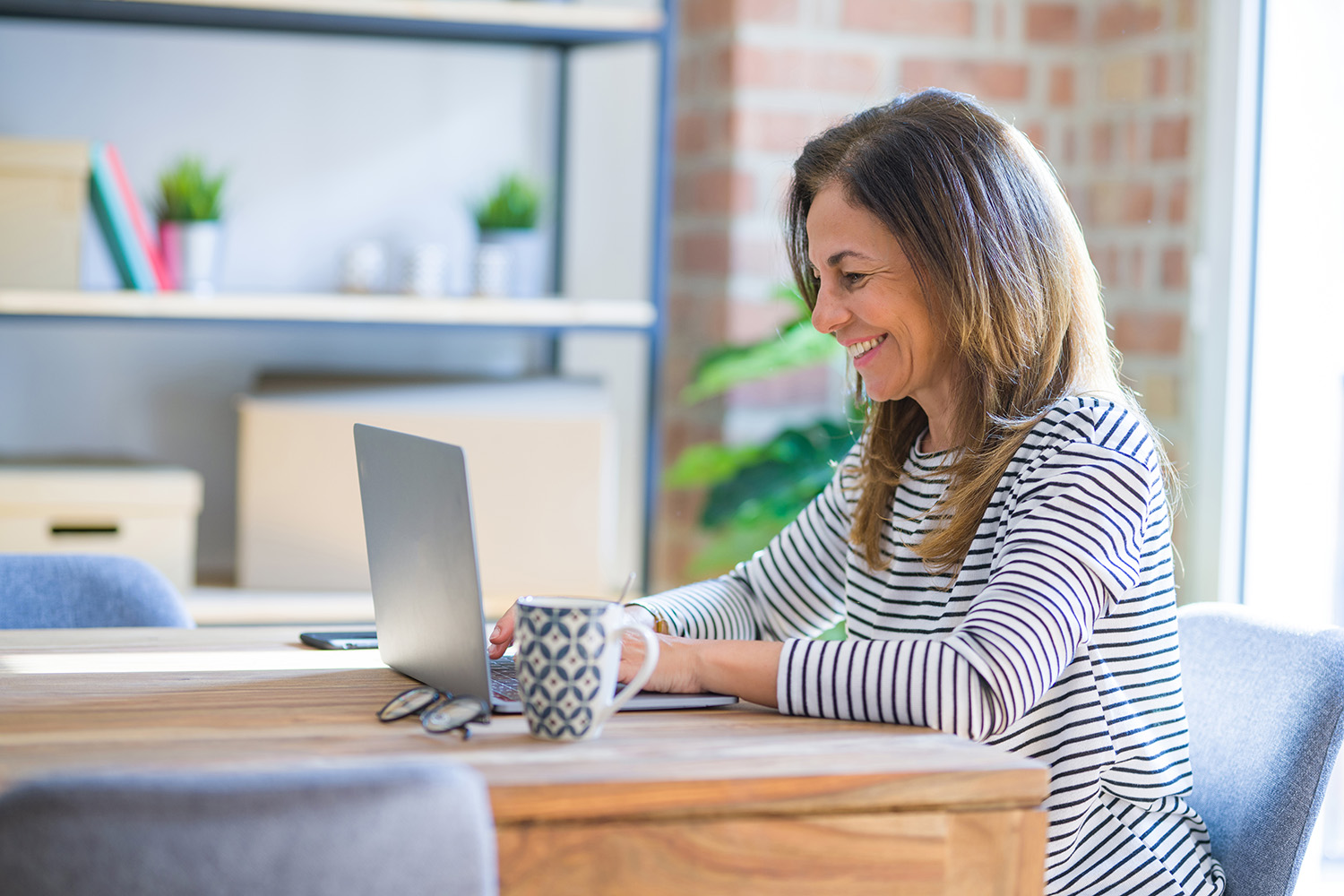 Schedule a Virtual Consultation
Virtual consultations are a free, convenient way to talk to a remodeling pro about your project from the comfort of your own home.