Tim & Alison's Lancaster Basement Remodel with Laundry Room
A Bright, Bold, and Beautiful Lancaster Basement with Laundry Room
This basement remodel required a plan to modernize and freshen up the current space while including a laundry room and workout area.
Did you ever think you'd want to spend all your time in a basement? Well, this new basement will make you feel that way. What started out as a need for a dedicated workout area turned into this breathtaking living space.
With the lack of large windows, many basements tend to be darker rooms. Finishing this basement with the use of white paint on the walls, recessed lights, and warm wood-looking LVT floor transformed this basement into a bright, welcoming oasis. A shiplap accent wall adds dimension to the room and the dark, industrial style stairway railing adds a hint of contrast.
Probably the most jaw-dropping aspect of this remodel is the fresh, new laundry room. Rich "Adriatic Sea" blue cabinets with matte black hardware are contrasted with clean, white formica countertops. Complete with its own toilet room and abundant counter space and storage, this laundry room is sure to elevate the homeowner's laundry experience.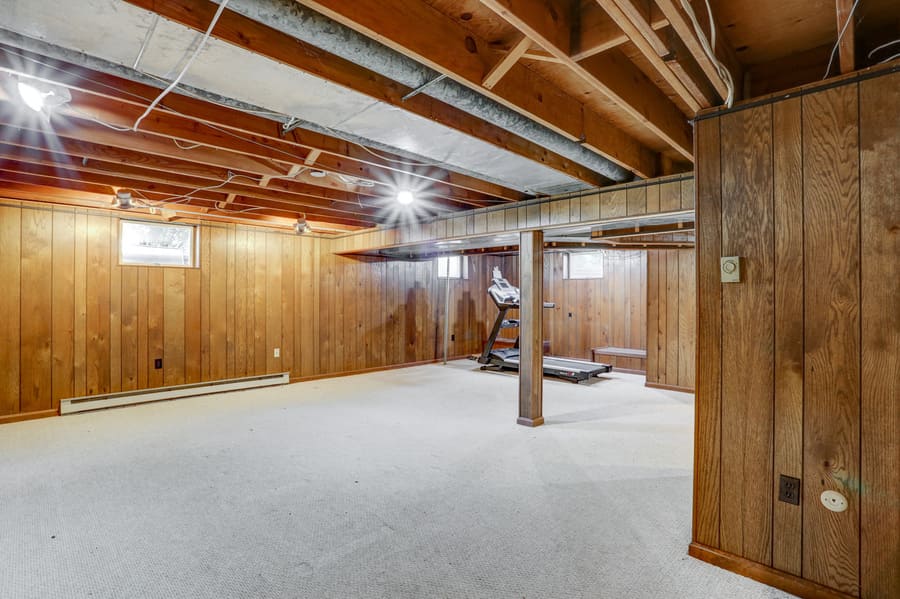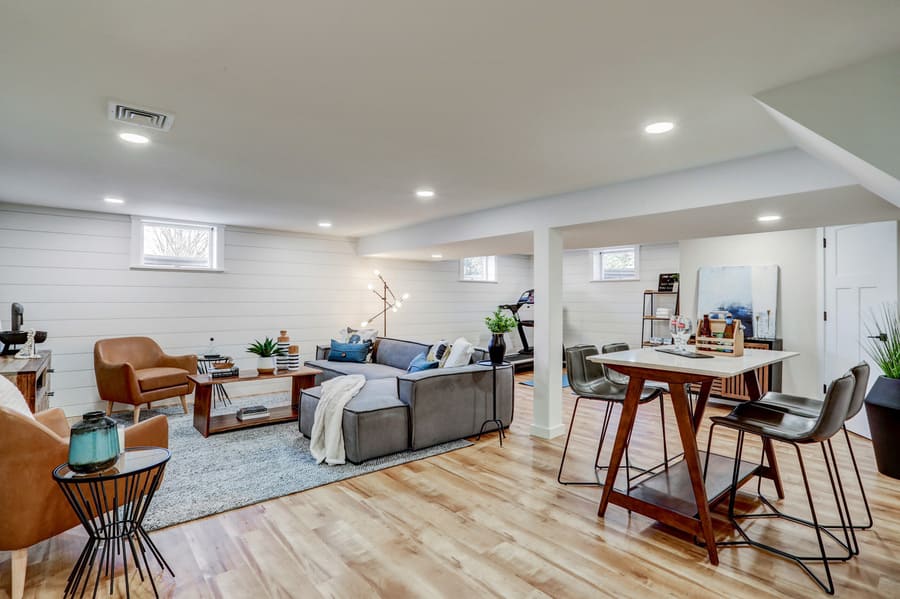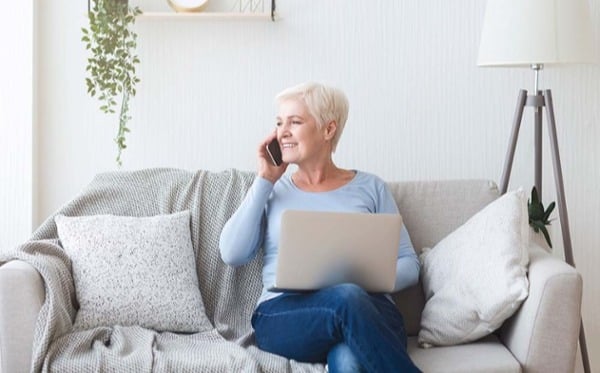 Have Questions about Your Lancaster Basement Remodel?
We offer free consultations to answer questions and help you discern the next step toward your remodeling goals.