Tim & Alison's Manheim Township Home Remodel
A Stunning Mid-Century Modern Farmhouse First Floor Remodel with Second Floor Addition
When this family originally moved into their home, their kids were young and the space worked well for them for many years. However, as the kids became teens, the home no longer fit the needs of their growing family. It became clear that the segmented living spaces were a problem, and the intended use of the rooms as they had been built didn't make sense.
With three homeschooled teens and two adults who frequently worked at home, they needed a combination of shared family space where they could all relax together, as well as more private spaces for deep work or study. Over the years they'd been able to get by with temporary fixes, but they knew a significant remodel was the only effective way to solve challenges with the home's layout and functionality.
Aside from a main floor remodel, they also questioned the long-term functionality of the second-floor primary suite. The primary bathroom was narrow and crowded, with a single vanity and small shower, and there was no viable way to make it larger. The bedroom itself was small and poorly designed. They also had one tiny closet that was barely large enough for one of them to store clothing, which caused them to need to use multiple dressers, making the space feel even more cramped.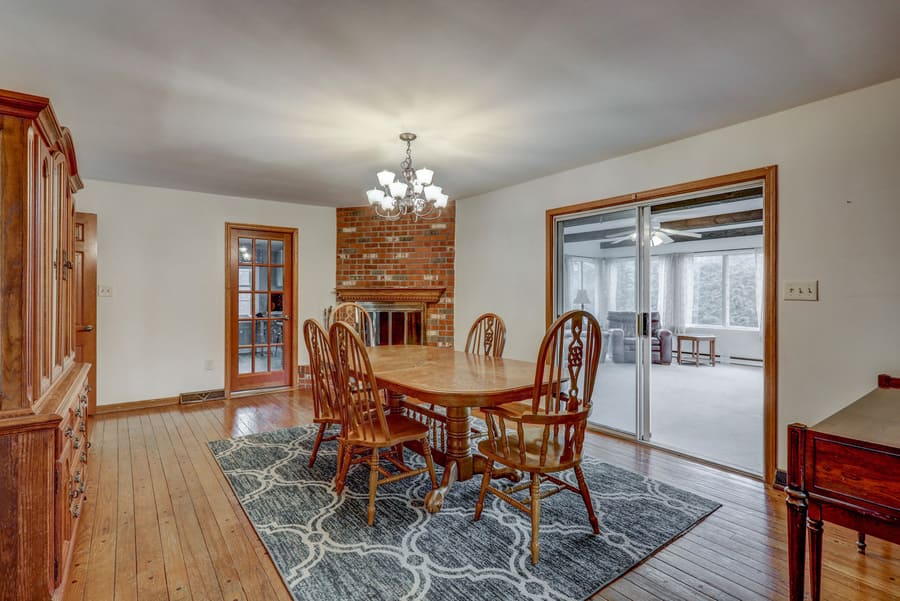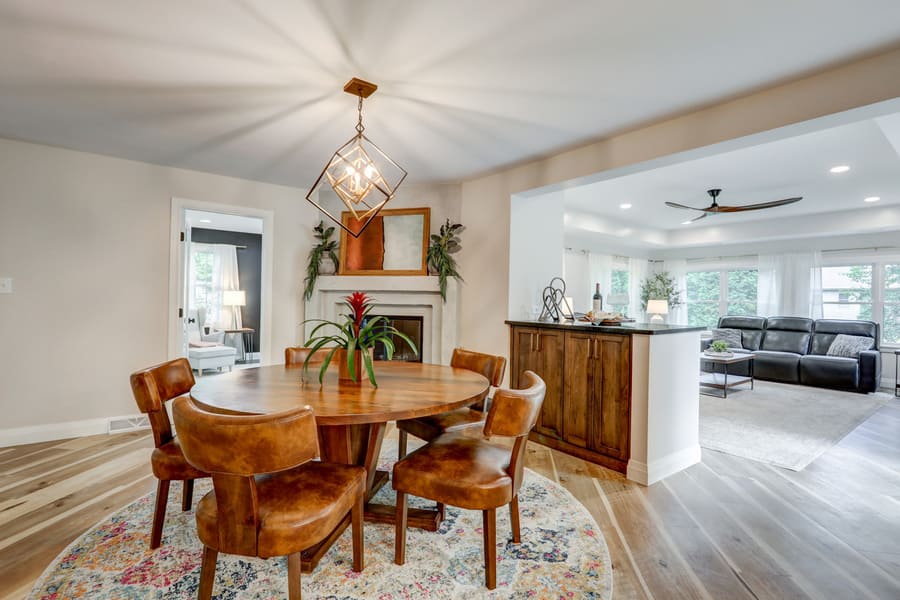 Project Goals
Open up the space to accomodate family time while also keeping some private spaces for work/school.

Create more functional layouts in the kitchen and mudroom.
Add a large primary suite for more privacy and functionality.
Trish Barley, AKBD
Project Developer
Tim McLennan
Lead Carpenter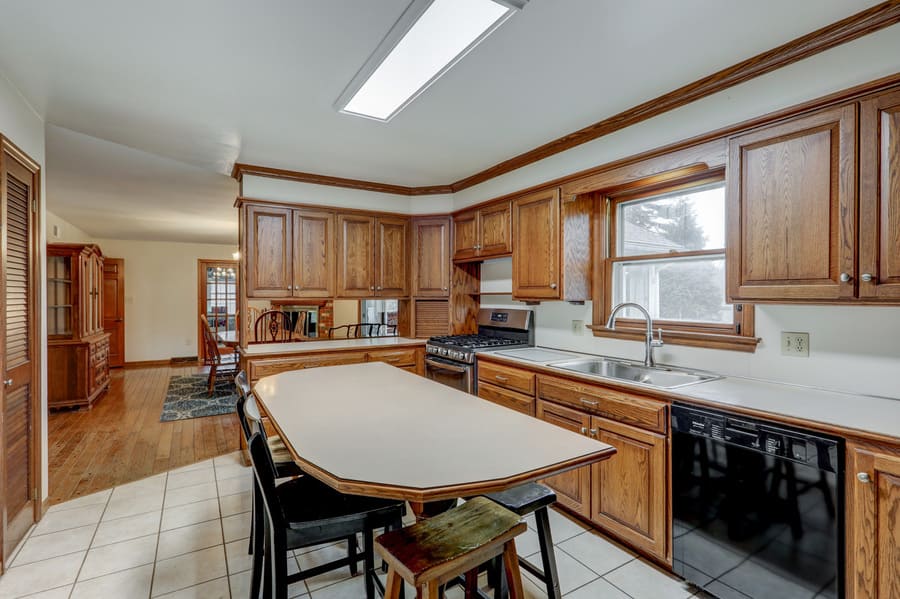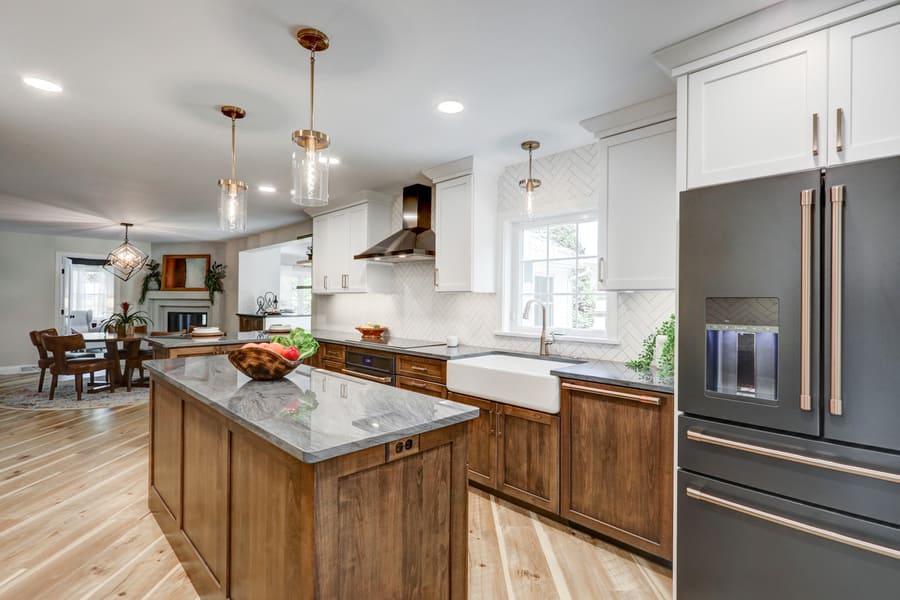 Scope of Work
The main driving force behind the kitchen remodel was to make the space feel more open and less cramped and closed off.
We expanded the kitchen into the original mudroom and powder room area to make it larger. We were still able to provide them with some mudroom storage so they would not lose any of that necessary space. This also allowed us to take advantage of a window that had been in the old powder room, which brings more natural light into the kitchen.
The powder room was relocated to extend the kitchen. This opened up the kitchen and garage entry area. In the new powder room, we converted what was once an unused exterior exit to the backyard into a new window.
The design details of the powder room match the kitchen to bring a cohesive feel to the downstairs.
In order to open up the space even more, we removed the upper cabinets from the peninsula. This gives a wide opening into the dining room, making the whole space more cohesive.
The original island was too large for the space. We reworked the new island to be appropriately sized while also providing extra storage in the base. This also improved traffic flow throughout the kitchen.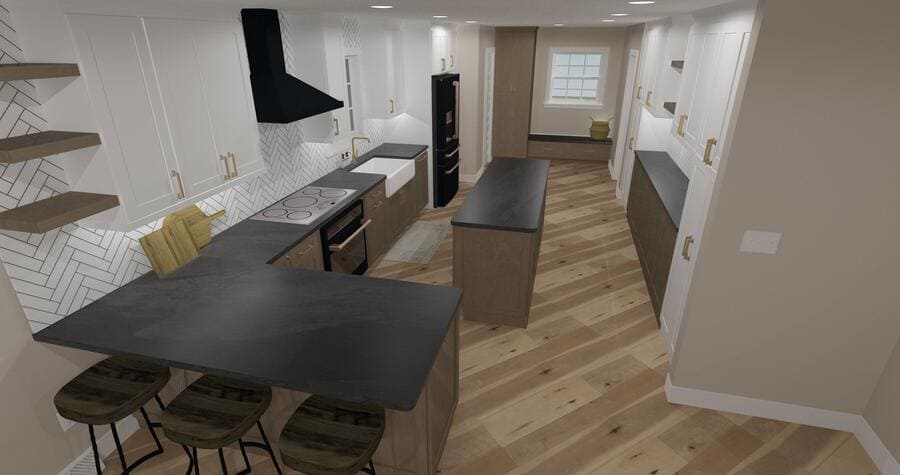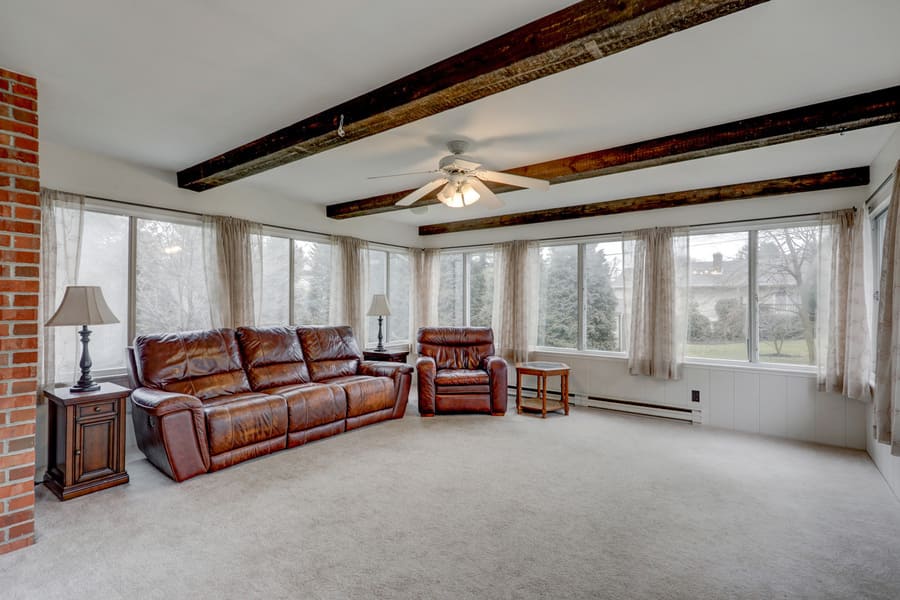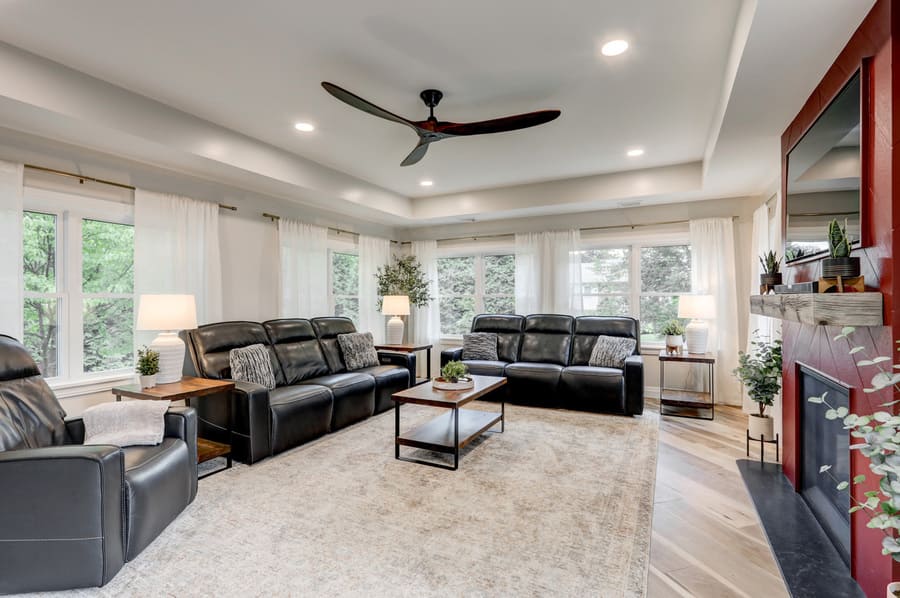 Scope of Work
The goal of the sunroom remodel was to turn it into a functioning, full-fledged family room. In order to do this we wanted to make it comfortable for year-round use. We expanded the room by several feet, fully insulated it, tied it into the HVAC, replaced all the windows and flooring, and added a gas fireplace.
We also opened up a load bearing wall between the dining room and sunroom to create a more open floor plan.
Family Room
Design Concepts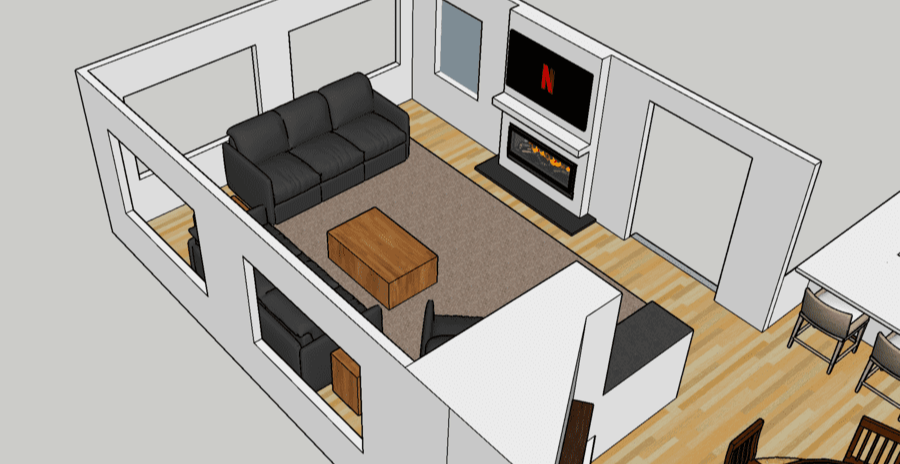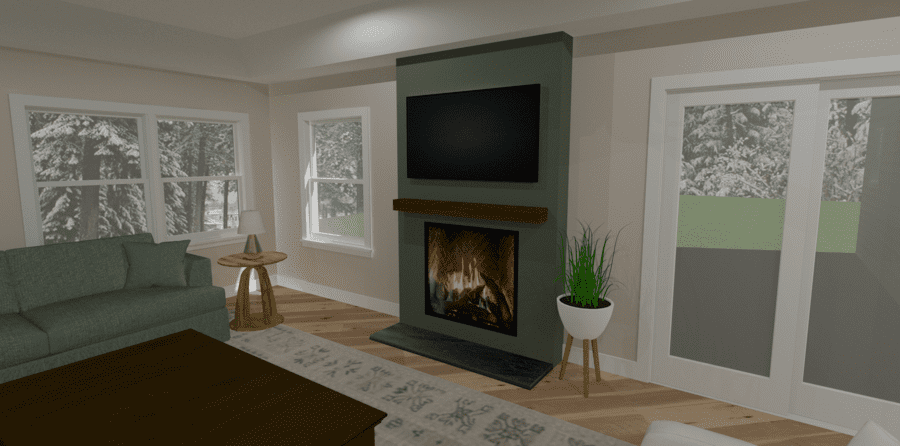 Scope of Work
Not much needed to be done in the living room. The original floors were scratched and stained yellow, so those were refinished to a deep walnut. We also added a green accent wall and freshened up the other walls with new paint. Open air shelves in a unique design were added to give the room some dimension.
Scope of Work
A second story primary suite was added over the existing garage. This suite includes the primary bedroom, walk-in closet, and large en-suite bathroom.
The large primary bedroom has a very cozy vibe. There was enough space for a separate seating area in front of a large custom fireplace with built-in TV. The headboard, a focal point of the room, was custom designed and installed by our very own Tim McLennan.
The stunning bathroom offers room for a freestanding bathtub, shower, double vanity, and separate toilet room behind a sliding barn door.
The freestanding tub, crowned by a capiz shell chandelier and framed by elongated hexagon picket tile, is a bath lover's dream!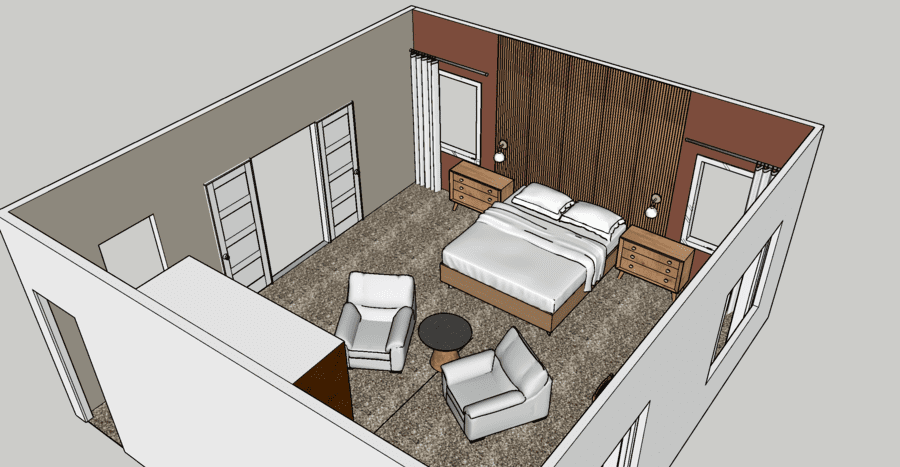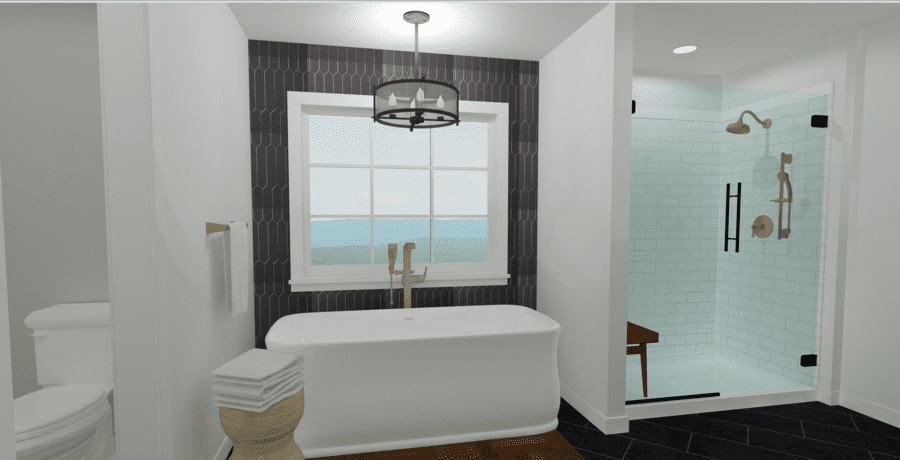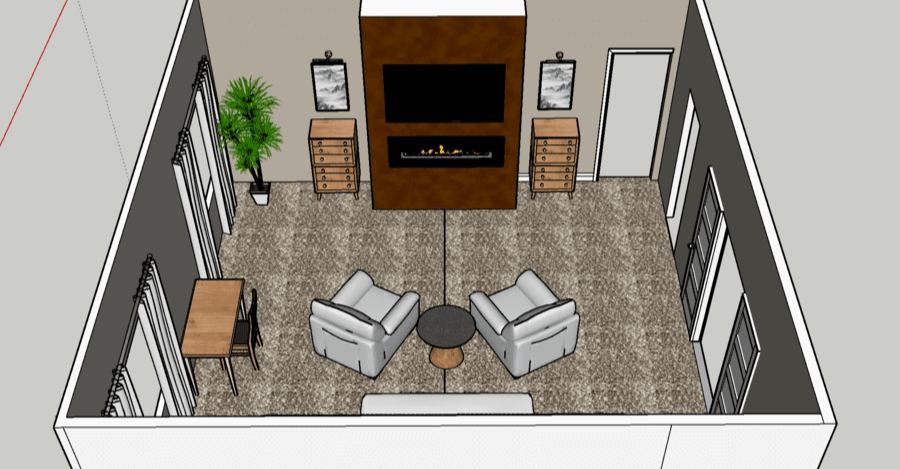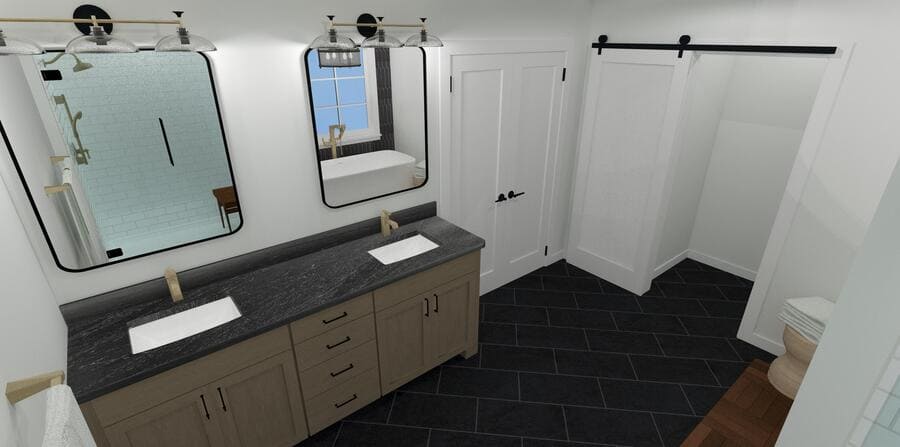 Project Development Start
January 6, 2023
Production Start
February 24, 2023
Project Completion
June 22, 2023
Large projects like this one, especially when including an addition, can take some time. After construction began, the homeowners decided to have us take care of some additional projects that they had originally planned to put off until next year. These alterations to the scope of work extended the timeline a bit, but they really were a great decision. Not only did rolling everything into one project result in a fully refinished home interior, it also ensured that all the disruption of the remodel was handled at once. Now the homeowners can enjoy their dream home without the prospect of additional remodels in the near future.
Planning for a Home Remodel?
Helpful Remodeling Resources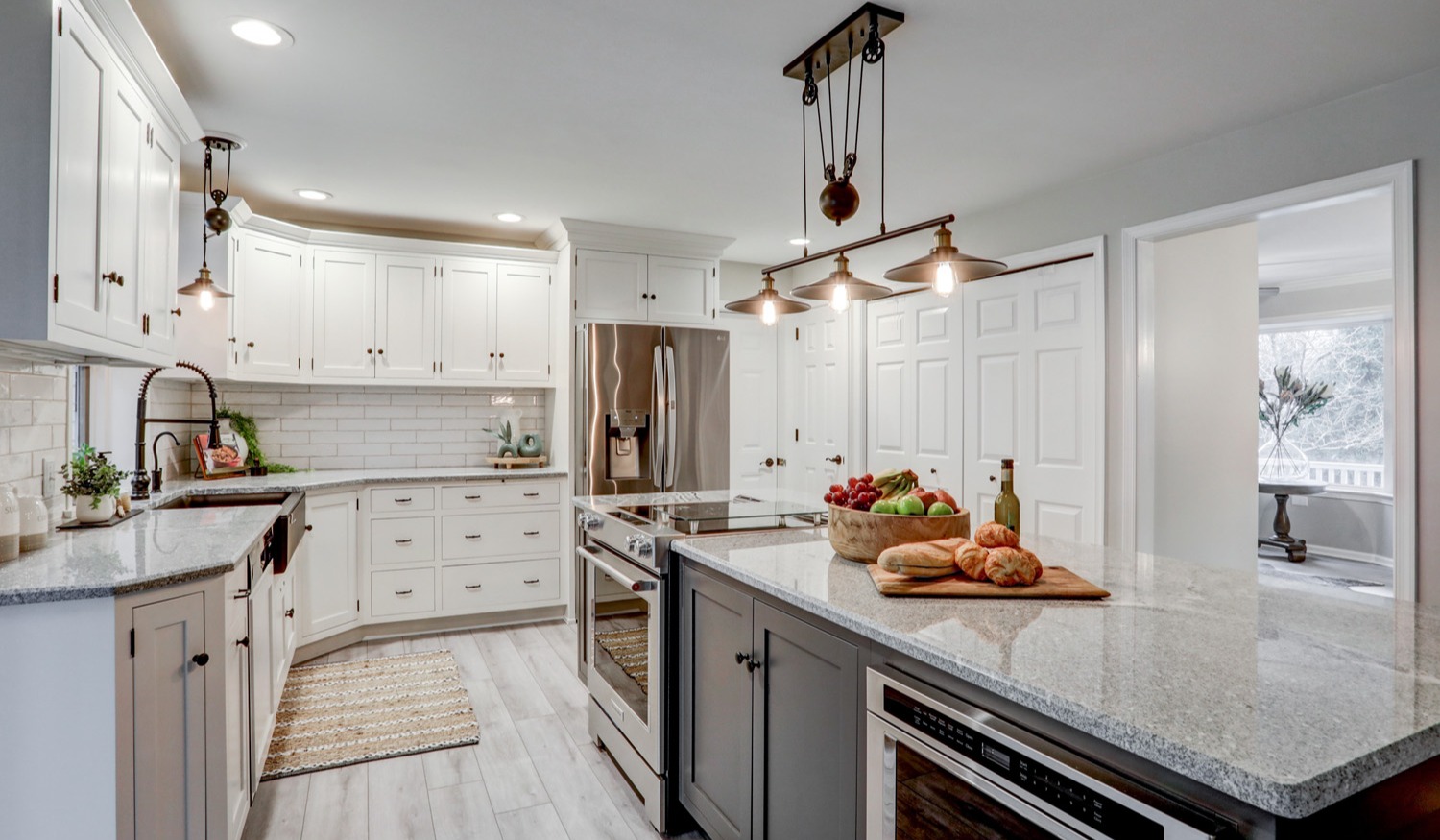 | March 27, 2023
Whether you've remodeled before or this is your first time, there are bound to be questions that arise as you're thinking about your project. Our..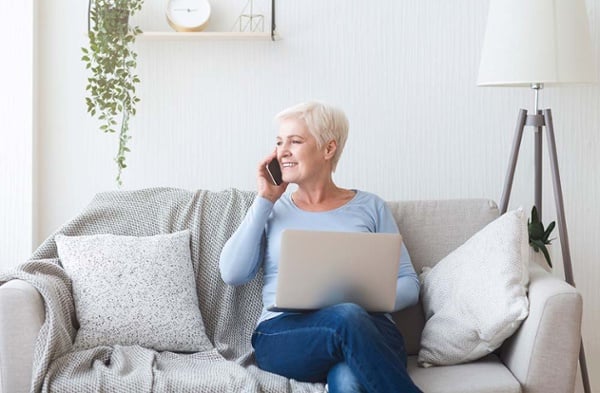 Have Questions about Your Lancaster Remodel?
We offer free consultations to answer questions and help you discern the next step toward your remodeling goals.