Travis & Lauren's Elizabethtown Bathroom Remodel
Modern Farmhouse with a Flair
Project Goals:
Update the space to better meet the clients' needs.

Create a hallway to better utilize the upstairs space.

Modernize the space while keeping a farmhouse feel.
Bathroom Cost Category:
Midrange Designer
This remodel was a necessary first step in a larger remodeling plan.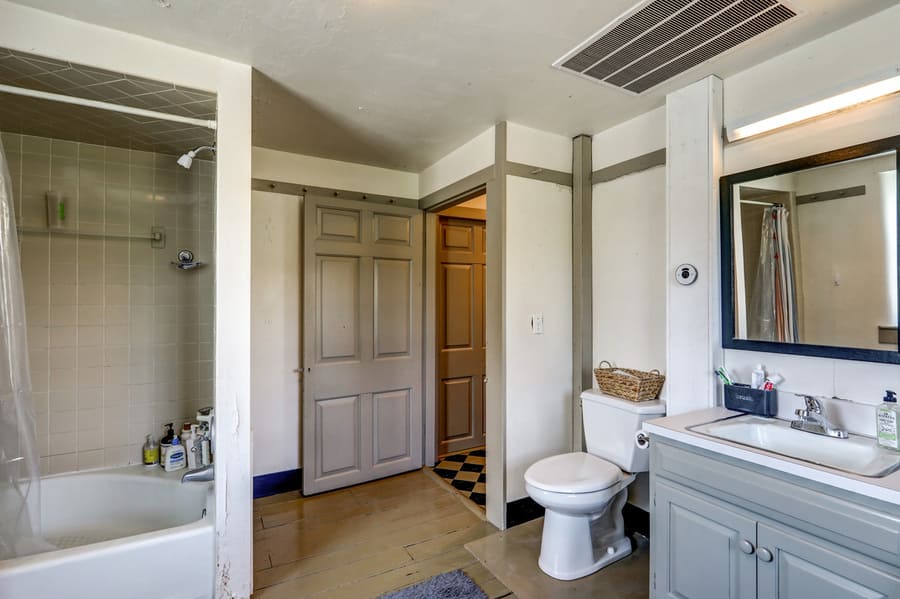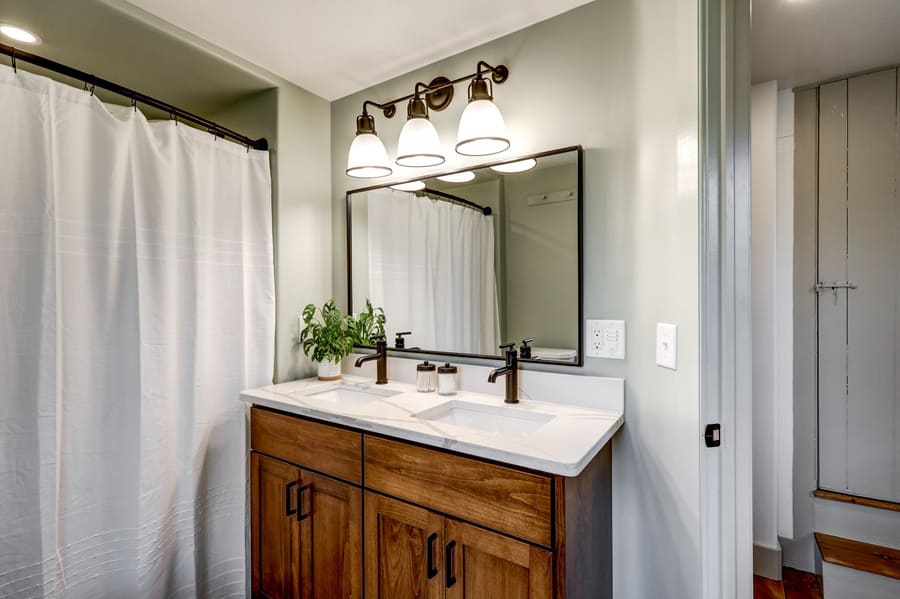 Project Overview
These clients would one day like to finish their attic into a master suite. However, with the attic door situated in the only full bathroom in the house, the first step in this plan was to reconfigure the upstairs layout to create an attic access outside the bathroom.
The original bathroom, though much larger, was not going to work for Travis and Lauren's bigger remodeling plans. They needed to make better sense of the upstairs space and find a way to create privacy in the bathroom once they move forward with the attic remodel.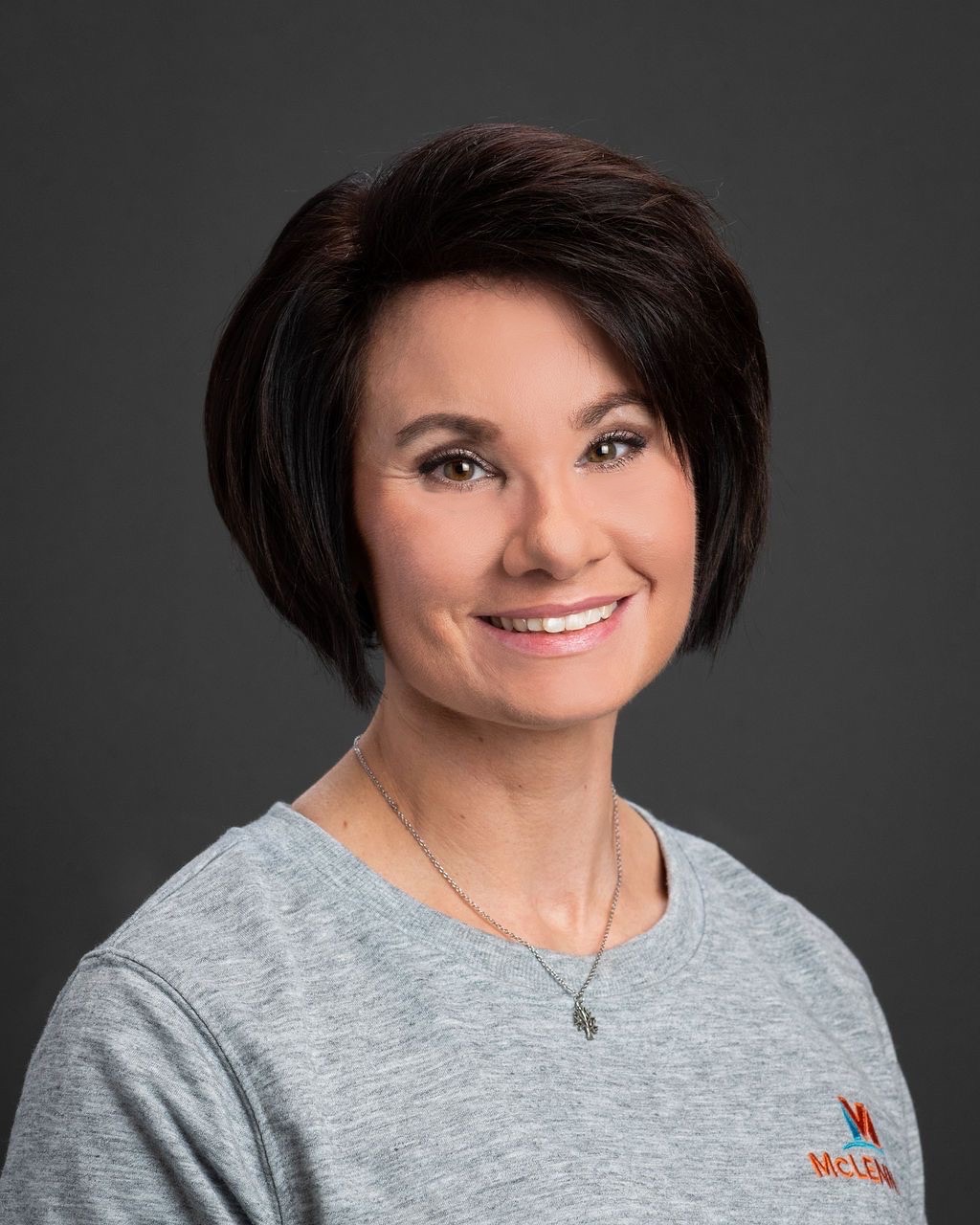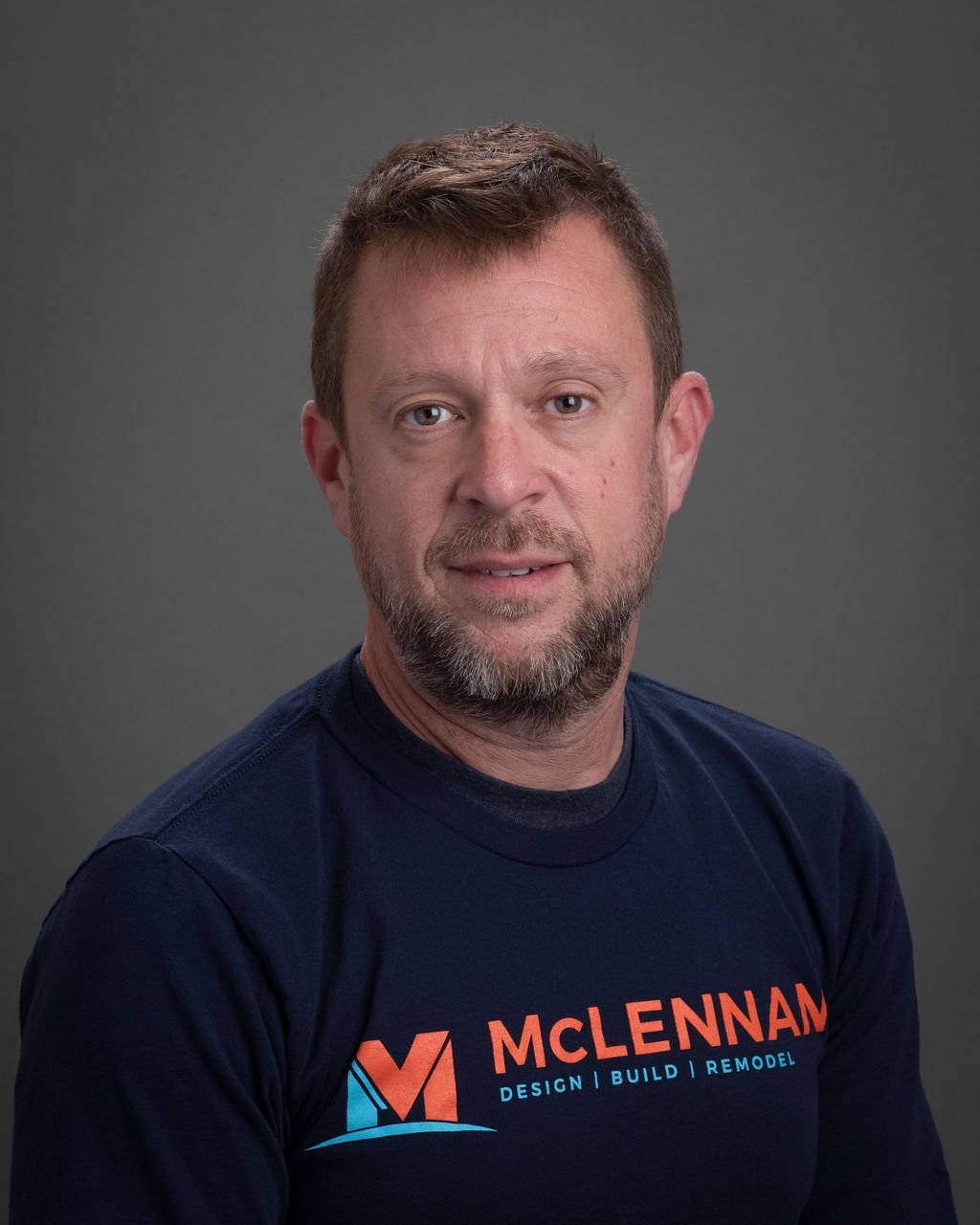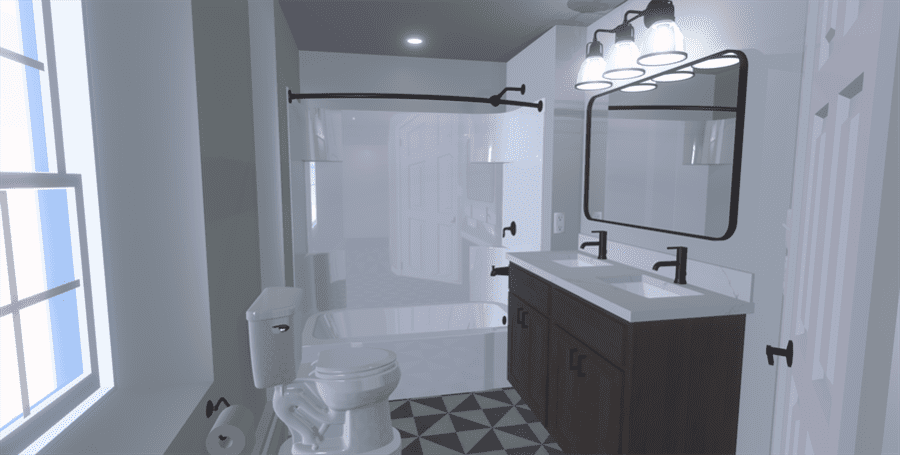 Scope of Work
The first thing we did was build some walls in order to create a hallway. This hallway turned into the entrance point for the attic instead of going through the bathroom. It also created space for a linen closet that was not previously there. More storage is always a win!
To accommodate the bathroom's reduced footprint after adding the hallway, we changed the layout of fixtures. We moved the toilet to the other side of the room, a change that required some creative and intricate plumbing solutions. We also moved the vanity forward to be against the new wall. Building the hallway wall actually gave us some extra room to turn the awkward shower into a standard size bathtub and shower combination.
The clients decided to go with a simple yet beautiful wood stained vanity to compliment the rest of the rustic look in their gorgeous farmhouse. Matte black hardware and accents complimented the look even more.
Finally, the tile floor was a nod to the original floors. However, to add some flair the tiles were installed in a pinwheel design.
Design Development Start
May 4, 2022
Construction Start
August 10, 2022
Estimated Completion
September 15, 2022
Actual Completion
October 12, 2022
Travis and Lauren moved through design quickly. They had a good idea of what they wanted and made their selections in a timely manner. Since we had to find creative solutions to all the plumbing changes, it took a little longer to move on to the next phase of their project. During pre-production we work on ordering materials, learning product lead times, and scheduling trade partners. This pre-production phase took about 3 months. Once construction starts, a typical bathroom remodel takes about 4-6+ weeks. This project ran a little longer than anticipated due to the tile being backordered and arriving a month later than expected.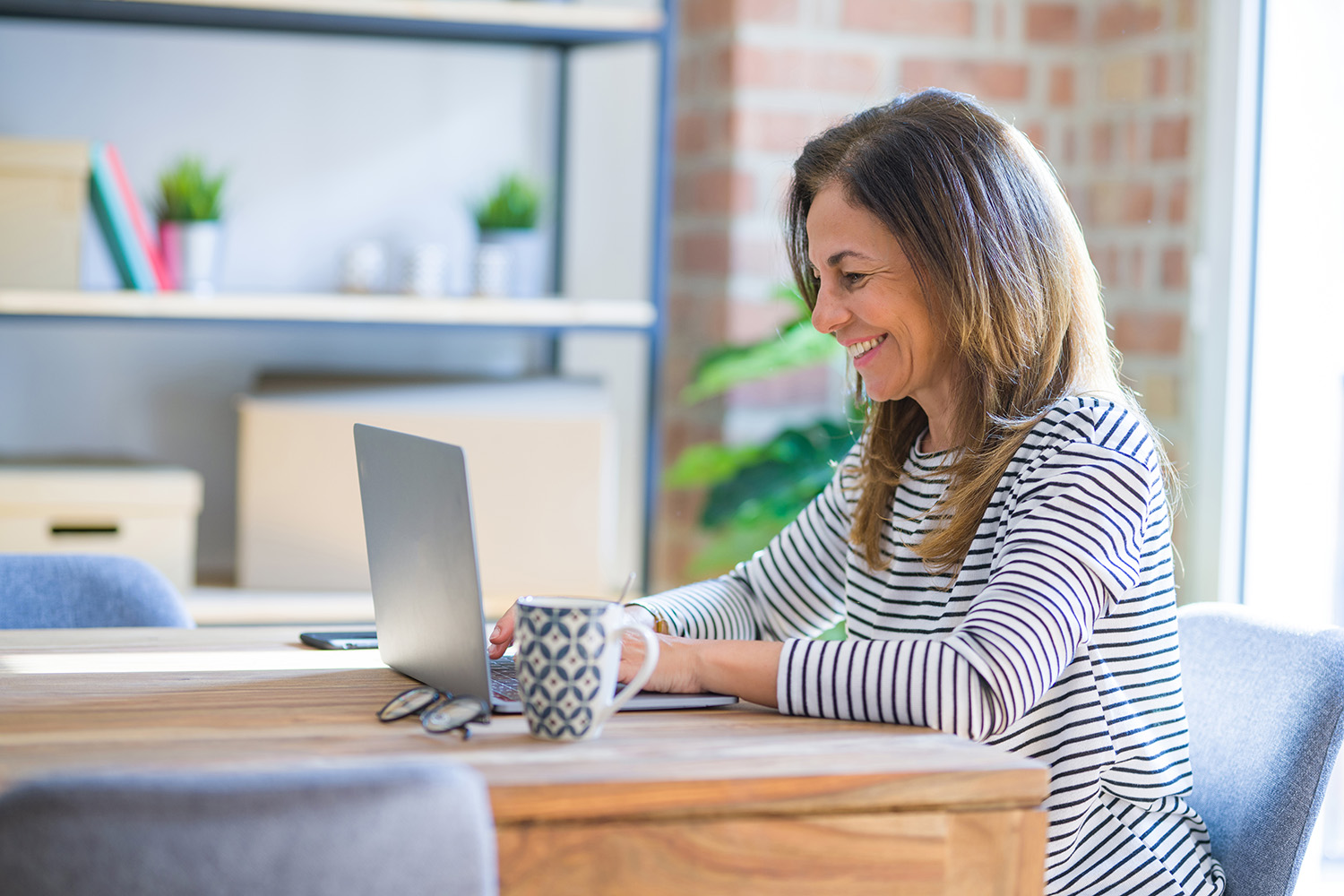 Schedule a Virtual Consultation
Virtual consultations are a free, convenient way to talk to a remodeling pro about your project from the comfort of your own home.