3 min read
4 Tips for Low-Stress Hospitality
By: Alison McLennan | February 18, 2015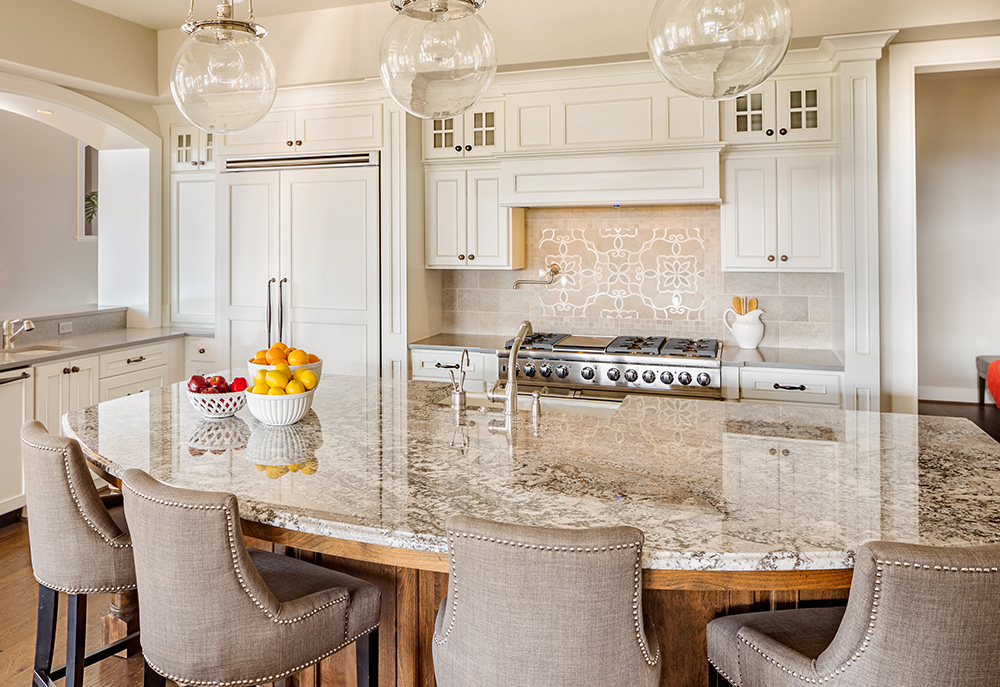 When we made the decision to buy a larger house, the first things I told Tim was, "Now we can entertain!"
I had grand visions of our home becoming the social center of our quiet street, where neighbors would pop in and out with unannounced regularity. I would be one of those effortless hostesses with an endless supply of scones and coffee, the kind of woman who could whip up a fresh batch of homegrown peppermint tea at a moment's notice.
In the weeks before our move, I spent hours on Pinterest cataloguing decorating tips, recipes, and ideas for creating ambiance. The contrast between the adorable concepts I saw on Pinterest and my own meager hospitality attempts of the past was shameful. Soon the vast world of hospitality, which had once seemed so simple, became an uncharted ocean in which I was drowning.
More Work Than It's Worth?
In the three years we've lived in our new house, we have entertained neighbors exactly zero times. A handful of friends have come for dinner here and there, but in general I've hosted less in my current home than I did in our old shoebox, where the living room, dining room, and kitchen were in arm's reach of one another.
I would be unfair to blame my lack of hospitality solely on Pinterest overload. There's also the general exhaustion of raising young children and running a business. But without question, the greatest reason I don't entertain more is stress.
If having people over is so much work, is it even worth it?
1. Start with Baby Steps
Maybe your stress isn't about cleaning the house and cooking a meal. Maybe, like me, you're an introvert, and socializing tires you out. Maybe you want to get to know people, but having them into your home feels like a daunting prospect.
How about starting small? Begin your journey toward hospitality by chatting with a neighbor by the mailbox, or making small talk at a school function. Suggest a coffee date, or meet at a park for a walk.
Do you have a front porch? Use it! Make a point of waving hello as neighbors walk past, and have an extra chair handy for anyone who wants to stop and chat.
Exercise your social skills, and hospitality will grow.
2. Accept Imperfection
Maybe the images that pop into your head at the thought of hosting are straight from a Martha Stewart catalogue. Maybe you're friends with the kind of people who set out place cards and hand-stamped menu tags at every get-together.
If perfectionism is holding you back, consider which environment will make your guests more at ease: a home in which they're afraid to drop a single crumb on the polished hardwood, or a home where "life" is clearly happening? Hospitality, after all, is about making people feel welcome.
If you can accept imperfection in your home, you can accept imperfection in people. And nothing makes a person more welcome than an invitation to be who they are, for better or worse.
3. Take It Outside
Maybe your home is small, or there are too many kids running around to have a grown-up conversation. Maybe your dining room table doesn't have enough chairs, or you just don't feel like dealing with all the dishes.
Outdoor hosting is the perfect low-stress solution (providing the weather cooperates, of course). Lawn chairs, paper plates, canned drinks, the grill…what could be simpler?
If your outdoor space is lacking, why not host somewhere else? A couple years ago, while our yard was being graded and reseeded, we hosted our daughter's birthday party under a pavilion at the local park. We brought sandwich fixings, but there was a grill there, and plenty of space for the kids to ride bikes and play. It was so relaxing and simple, we're talking about doing it again this year.
4. Keep It Simple
Maybe you'd love to have people over. Maybe you're not worried about space, or plagued by perfectionism. You're just not sure feeding another family, even for a night, fits your budget.
Why not think outside the box? No one ever said hosting had to include a full mea. Consider sticking with coffee and dessert, or throwing a potluck. I've even heard of people inviting friends over for a pantry-clean-out dinner, where everyone brings an unwanted or close-to-expiration item from the pantry (granted, you need a sense of humor for this one, and fun-loving guests).
Again, remember that hosting is about making people feel welcome. It doesn't have to cost you anything, other than time and a smile.
I hope some of these ideas get your creative hosting juices flowing, without the stress of a Pinterest-inspired shindig. If you have any other helpful tips for practicing hospitality without wearing yourself out, please share in the comments!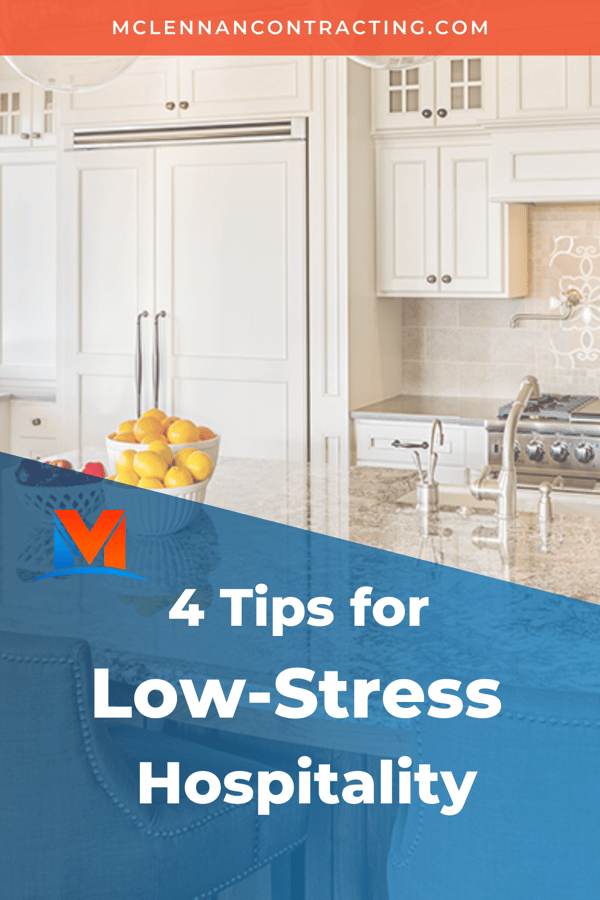 Alison is President of McLennan Contracting, which she owns alongside her husband, Tim. Together they have three children, whom they homeschool. When she isn't working, teaching, or planning the family's latest RV trip, Alison can be found introverting with a book in one hand and coffee in the other, or playing video games with her kids.