5 min read
10 Fall Family Activities in Lancaster (2021 Update)
By: Amanda Witherow | August 17, 2021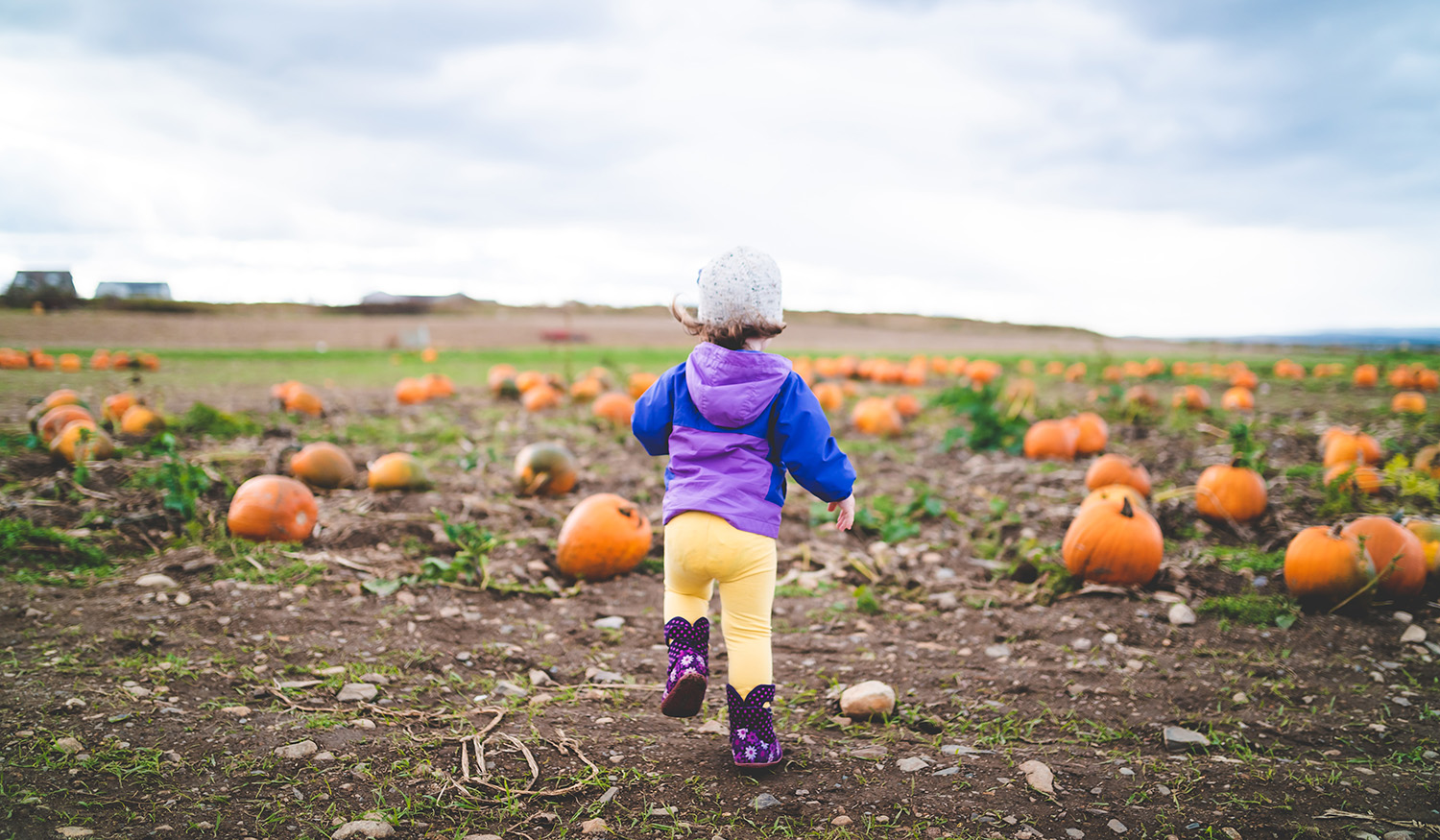 Pumpkin patches, corn mazes, and apple cider, oh my! Fall is on its way to Lancaster County. Accompanying the cooler weather and changing leaves, fall brings an abundance of fun family activities to experience around Lancaster.
Whether you love taking in Lancaster's colorful foliage, participating in fall-themed events, or channeling your spooky side, there is never a shortage of activities for you and your littles to enjoy this harvest season in Lancaster County.
Visitors, new residents, and natives alike are sure to find something in this list to keep busy!
Our Top Recommendations for Fall Family Fun in Lancaster, PA
1. Cherry Crest Adventure Farm
Open Thursdays to Saturdays through November 6, 2021
Full of fun, education, and adventure, Cherry Crest Adventure Farm offers 60 attractions on 25 acres of land. You and your family can laugh and learn your way through the themed corn maze, farm wagon tour, bee barn exhibit, hay chute, animal grove, and so many more attractions.
Special Fall Events:
Saturday, August 28 and September 4: Sunflower Festival
Saturday, September 11: Hometown Hero's Festival
Fridays and Saturdays starting Sept 7: Flashlight Maze
Saturday, October 30: Trick or Treat
Saturday, November 6: Pumpkin Madness Festival
2. PA Renaissance Faire
Open August 21 through October 31, 2021
Travel back in time at the Pennsylvania Renaissance Faire! Meet kings and queens, watch an exciting joust, and enjoy a turkey leg as big as your head. Each week has a different theme and will showcase a different experience. With immersive experiences around every corner you will witness history right before your eyes.
3. Cherry Hill Orchards
You know what is better than fresh produce? Fresh produce that you picked yourself. Take the family to Cherry Hill Orchards to pick your own peaches, apples, and pumpkins! Visit their website to see what produce is in season before you head out for a fun-filled afternoon in the orchard.
While you are there, be sure to visit their farmer's market just down the road to shop for fresh produce, baked goods, flowers, and more!
4. Strasburg Railroad
All Aboard! The Strasburg Railroad is a local favorite for a family-friendly experience. Hop on to take a ride through Lancaster's beautiful farmland and fall foliage. Stop at one of the picnic groves or playgrounds and catch another train on the way back. Learn all about locomotives with one of the many tours.
It's a big day when celebrities like Thomas the Tank Engine and his friends roll into town! This 45-minutes train ride is pulled by the fully operational Thomas the Tank Engine. Thomas and Friends will be at the Strasburg Railroad from September 16 to September 20.
5. Corn Cob Acres
Open weekends, Labor Day Weekend through the beginning of November
Celebrate the fall season by creating lifelong memories at Corn Cob Acres. A fall family favorite with over 50 activities for kids of all ages, Corn Cob Acres will have you and your family adventuring all day long. Take a hayride, paint pumpkins, feed goats, see the pigs race, climb a pyramid of straw bales, walk through the cornfield trail, and many other fun-filled farm activities.
6. Country Barn
Open September 11 to October 31
When you think of fall, you think of pumpkin picking. You will definitely want to stop by The Country Barn for picking your own pumpkin. Jump on one of their wagons and ride out to their pumpkin patch. Finding your perfect pumpkin won't be too hard with over 10 acres of pumpkins to pick from. Looking for pre-picked pumpkins, head to their Farm Market!
After you've found your pumpkins and celebrated the season with them, be sure to come back on November 6 for Pumpkin Demolition Day!
7. Old Windmill Farm
Explore a working farm and learn about the Amish life at Old Windmill Farm. Take a hayride farm tour and meet the animals, milk cows, and gather eggs. Hop on one of the barrel train rides. Join a garden tour to plant seeds and harvest vegetables.
Join them between September 6 and November 30 for their seasonal Farmhouse Experience. Try your hand at making fresh cider, baking bread, and churning butter. Afterwards, sit down with your family to enjoy the fruits of your labor.
8. Dutch Wonderland
Open Saturdays and Sundays in October
Ready for some Spooktacular family fun? Happy Hauntings at Dutch Wonderland is a fun, fall event featuring themed rides, special entertainment, yummy treats, and the Trick-or-Treat Trail.
9. Hersheypark in the Dark
Open October 15-17, 22-24, and 29-31
Hersheypark In The Dark is filled with rides and rollercoasters, chocolatey trick-or-treat adventures, wild zoo visits, and festive Hershey Character experiences. Grab some of their pumpkin-flavored goodies and hop on a lights-out ride experience!
Trick-or-treat at the sweetest place on earth! The Trick-or-Treat trail takes you from Hershey's Chocolate World to The Boardwalk at Hershey park, enjoying 13 sweet stops along the way.
10. Hiking
Local fall activities in Lancaster can definitely keep the family busy all season long, but if you're looking for a more low-key experience, try getting out into nature. Breathe the crisp cool air and take in the colors of fall on one of the many local hiking trails.
Here are some of our favorite hiking spots:
We hope this list helps your family jumpstart your fall fun in beautiful Lancaster County this year! And if you have more ideas that we should include in next year's list, please leave them in the comments!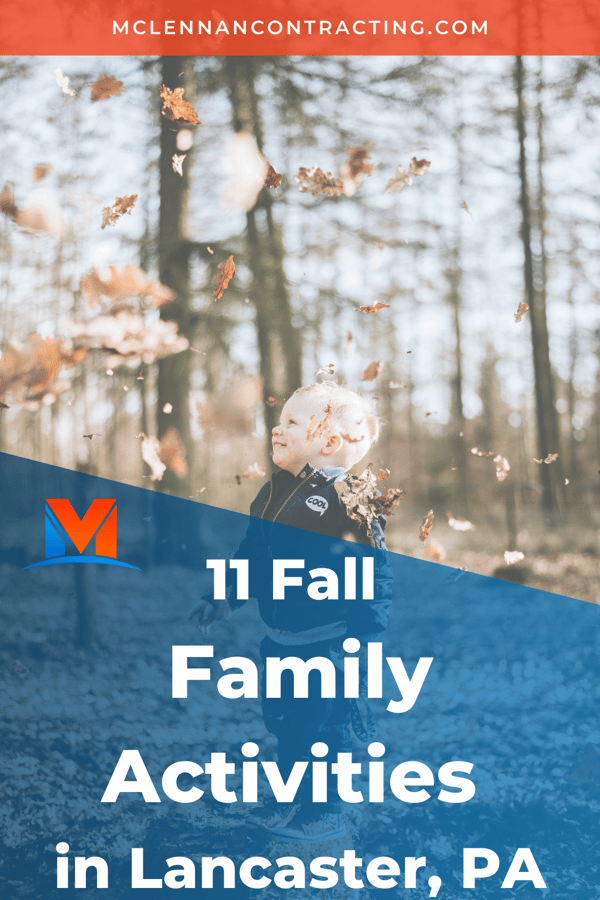 Amanda is a Marketing Assistant at McLennan Contracting. She and her husband, Alex, just added their first child, a baby boy, to their small family of one dog and three cats. Amanda is also a health and fitness coach and enjoys spending time in her gym. When she isn't working or working out, she enjoys going on family walks/hikes, napping (when she can…), bingeing TV shows (when she can), watching her little one learn and grow, and soaking up all the snuggles and kisses from her little man.