14 min read
Best Summer Activities in Lancaster, PA [2023]
By: Amanda Witherow | May 21, 2023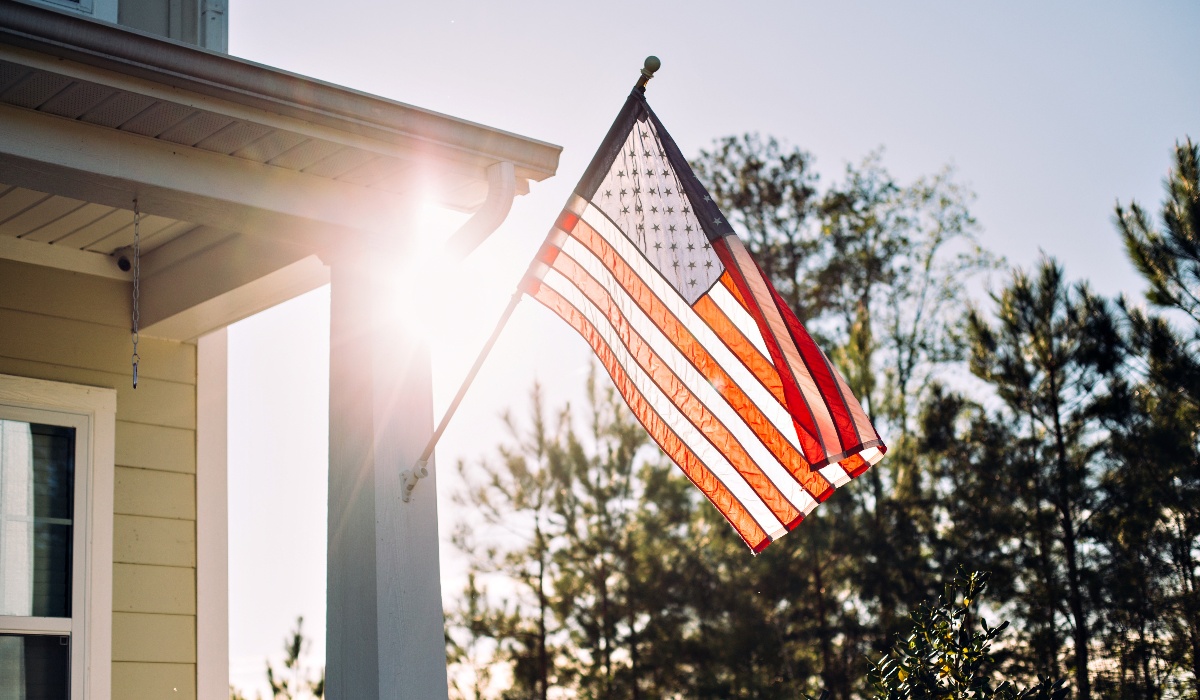 Days are longer, weather is warmer, and skies are brighter. It's time to get ready for fun-in-the-sun this summer in Lancaster County.
Between pool afternoons, beach trips, and barbecue celebrations, summer can definitely be a busy time of year! If you and your family are looking for ways to add some variety and adventure to your summer, Lancaster, PA is the place to be.
To make your planning a little easier, we have compiled a list of Lancaster summer activities and events that will be sure to keep you busy and enjoying this sun-shining warm weather season!*
*Please confirm days and times on event websites in case of changes that may have occurred after this post's publication.
Recurring Summer Activities in Lancaster
---
Wine by the Vine Summer Music Series
Grandview Vineyard
Join Grandview Vineyard for their 11th season of Wine by the Vine. Enjoy music from a wide variety of styles while you sip wine on the deck, watch the sunset, and relax with friends.
Now through October 28

Fridays and Saturdays, 6:00 p.m. - 8:30 p.m.




Summer Drive-in Movies
Penn Cinema
Penn Cinema is bringing back their Drive-in movies! Enjoy a movie under the stars in the comfort of your own car. Select Fridays throughout the summer.
What's playing:

May 26 and 27: Twister
June 8: Legally Blonde
June 9: Rocky
June 22: Mamma Mia!
June 23 and 24: Grease
June 30 and July 1: Jaws
July 6: Mean Girls
July 7 and 8: Top Gun
July 20: The Wedding Singer
July 21: Dr. Seuss' The Grinch
July 22 and 23: The Polar Express
July 24: A Christmas Story
July 25: National Lampoon's Christmas Vacation
July 28 and 29: Field of Dreams
August 4 and 5: E.T.
August 11 and 12: Back to the Future
August 18 and 19: The Karate Kid
August 25 and 26: Indiana Jones and the Raiders of the Lost Ark
September 1 and 2: Shrek
September 8 and 9: The Neverending Story
September 15 and 16: Hook
September 22 and 23: Jumanji


Summerfest
Nissley Vineyards
Celebrate summer at these outdoor music events. Enjoy wine, beer, wine slushies, and food along with live music.
Friday and Saturday nights, June 30 to August 26
Strasburg Scooter Tours
Explore Lancaster's backroads, farmlands, covered bridges and more with this fun twist on tours! Grab a friend, hop on a scooter, and go! (no experience required)
Summer Tours:

Covered Bridge Tour: Various dates from now through November
Bridges & Brunch: Saturdays and Sundays through November 5
​​Ice Cream Experience: Various dates July through September
Date Night In Amish Country: Tuesdays, Thursdays, and Fridays through September 1
Long's Park Summer Music Series
Enjoy music outdoors on Long's Park's amphitheater lawn!
Every Sunday starting June 5
What's playing:
June 4: Jay Ungar & Molly Mason's Swingology
June 11: Las Cafeteras
June 18: Kandace Springs Trio
June 25: Popa Chubby's "Jimi Hendrix Tribute"
July 2: Patriotic Fireworks Celebration with The US Army Band: Pershing's Own
July 9: Runa
July 16: Steep Canyon Rangers
July 23: Sonny Landreth & Cindy Cashdollar
July 30: David Wax Museum
August 6: Jupiter & Okwess
August 13: Con Brio
August 20: Dave Alvin & Jimmie Dale Gilmore with The Guilty Ones

August 27:

Lost Bayou Ramblers

Strasburg Railroad
Trapped in Time
This 45-minute interactive experience is this year's Strasburg Railroad escape room. Trapped in Time or "The Curse of the Bobber," is set on a stationary caboose in the Town Square.
Fridays, Saturdays, and Sundays from now through September
Bonnie & Clyde
This exciting, one-of-a-kind experience includes thrilling stunts, pyrotechnics, and more. Their 2023 Stunt Experience takes place in multiple locations around the Strasburg Railroad.
Fridays, Saturdays, and Sundays from June 9 to September 3, 2023
Lancaster Special Summer Events
---
Family Farm Days
Oregon Dairy
Get outside and enjoy the farm life with this three-day family event at Oregon Dairy! Take a guided tractor or wagon tour of the Farmstead at Oregon Dairy. Partake in a stream study or enjoy special Barnyard Theatre Presentations. Have lots of fun at educational agricultural exhibits. Ride some ponies. Experience what it is like to live like a cow, and so much more!
Tuesday, June 13 & Thursday, June 15, 10:00 a.m. - 4:00 p.m.
Wednesday, June 14, 10:00 a.m. - 7:00 p.m.
Splash into Summer
Kitchen Kettle Village
Celebrate the beginning of summer! Kick-off the warm months ahead with live music, yard games and contests, great shopping and grilled food. This event raises money for Music For Everyone, a non-profit charitable organization based in Lancaster County that's dedicated to raising awareness and resources to strengthen the role music plays in our schools and communities.
Saturday, June 17, 10:00 a.m. - 5:00 p.m.



Civil War Weekend
Landis Valley Village & Farm Museum
History buffs, this one's for you! Returning to Landis Valley Village and Farm Museum is Civil War weekend! This event is full of activities and demonstrations all centered around the Civil War. More details will be posted to their website closer to the weekend.
Saturday, July 15 and Sunday, July 16




Lititz Outdoor Fine Art Show
Lititz Springs Park
View original artwork and fine art from over 130 artists, both local and out-of-state. Visitors can browse the work of the artists and purchase the creations. All kinds of art from oils, acrylics, watercolors, drawings, ceramics, and sculpture of different kinds can be seen and purchased at this show.
Nook Brew Fest
Spooky Nook Sports
This summer, Spooky Nook welcomes their 2nd annual Brew Fest. Enjoy brews from 40 breweries, plus music and games.
Saturday, August 12

VIP, 12:00pm - 1:00pm

General Admission, 1:00pm - 4:00pm
Lancaster Staples for Summer Fun
---
Cherry Crest Adventure Farm
Baby Animal Festival
Spring has sprung and that means baby animals are being born at Cherry Crest Farm! Come and meet the new little ones!
Cider Donut Festival
Who doesn't love cider donuts?! This festival features a special cider donut menu, donut games and activities, and special donut photo ops! There is even an opportunity to take a wagon ride to the pasture and fed some donuts to the cows. That's right, even the cows love the cider donuts!
Sweet Corn Festival
When you think summer in Lancaster County, you think sweet corn. This farm fresh, sweet and crunchy symbol of summer deserves to be celebrated!
The Sweet Corn Festival will feature specialty sweet corn menu items, corn crafts & games. Plus, a sweet corn eating contest.
Sunflower Festival
See beautiful sunflower and zinnia fields in full bloom at their annual Sunflower Festivals. There will be a winery & brewery, a live band, local craft vendors, and much more family fun.
Strasburg Railroad
Whiskey On The Rails
This unique event is hosted by Stoll & Wolfe of Lititz. This 2 hour event includes a 45-minute train ride where you will sample whiskey selections from Stoll & Wolfe. After the train ride is a 45-minute collective dinner experience in Strasburg Rail Road's newly opened LeFever Hall.
Saturday, June 10
6:00 p.m.
Day Out With Thomas
Join Thomas the Tank Engine and his friends when they return to the Strasburg Rail Road this spring! Thomas the Tank Engine will pull your 45-minute excursion ride through the beautiful Lancaster County countryside!
June 17 and 18
June 22 - 26


Mount Hope Estate
Celtic Fling & Highland Games
The Celtic Fling & Highland Games is a celebration of Celtic Culture which has captivated the world for many years. This festival offers a first-hand tour of these compelling cultures. Immerse yourself with the sights, sounds, smells and tastes of this spirited Celtic celebration. Enjoy traditional pipe bands, modern Celtic rock bands, and everything in between, plus delicious Celtic cuisine, fresh brewed ales, wines, ciders, and more!
June 24 - June 25
Gates open at 11:00 a.m.
Blues & Brews at Mt. Hope
Enjoy the taste of Maryland with an all-you-can-eat menu featuring crabs, brisket, and more (non-seafood options also available)! This summer staple welcomes guests to enjoy fresh seafood and other favorites while live music fills the air.
Saturday, July 8

Two Sessions: 12:00 p.m. - 3:00 p.m. OR 5:00 p.m. - 8:00 p.m.
Pennsylvania Renaissance Faire
A staple celebration in Lancaster, PA, the Pennsylvania Renaissance Faire will take you on an eventful ride back in time!! Meet kings and queens, watch an exciting joust, and enjoy a turkey leg as big as your head. Each week has a different theme and will showcase a different experience. With immersive experiences around every corner you will witness history right before your eyes.
Starts Saturday, August 19


Clipper Magazine Stadium
Lancaster Barnstomers Baseball Game
Hop over to Clipper Magazine Stadium to watch our local baseball team play a game! These family-friendly games are perfect for a fun afternoon out!
Pet Fest
Our furry friends love baseball too! Bring them to a game with you!
Unity Music Fest
A night of music at Clipper Magazine Stadium! Performances by: DJ Pritty, Loe Badgett, Almaniel, Tana × Hustle, Pluto Kar, Brenda Rred, Lamborghini Train & F.A M.E. Family
Father's Day
Celebrate Father's Day with your dad at a baseball game! Dads and kids can play catch on the field before the game. Be sure to stay after the game so Dads and kids can run the bases. There will also be a special giveaway for Dads!
Dutch Wonderland
Summer hours start June 9, 11:00 a.m. - 7:00 p.m.
Hershey Park
Summer hours start May 25, 11:00 a.m. - 8:00 p.m.

*closing hours may change. Check the website for exact times for individual days
Lancaster County 4th of July Celebrations
---
Friday,

June 30
Movie in the Park & Fireworks in East Petersburg
Saturday, July 1
Independence Day Demolition Derby and Fireworks at The Buck
Marietta Fireworks
Mountville Fireworks
Sunday, July 2
Long's Park
Monday, July 3
Lititz 4th of July at Lititz Springs Park (Lititz Lion's Club Patriotic Parade)
Link to Website
Tuesday, July 4
Lititz 4th of July at Lititz Springs Park (Lititz Lion's Club Patriotic Parade)
Link to Website
July 4th Celebration at the Star Barn Village
New Holland July 4th Celebration
Summer Fairs
---
York State Fair
Lebanon Area Fair
Kutztown Fair
Elizabethtown Fair
Allentown Fair
Ready, Set, Celebrate Summer in Lancaster!
We hope this guide to summer activities and events in Lancaster helps you and your loved ones enjoy this warm and sunny season.
Download this free event calendar to make your planning easier!*
*Please confirm days and times on event websites in case of changes that may have occurred after this post's publication.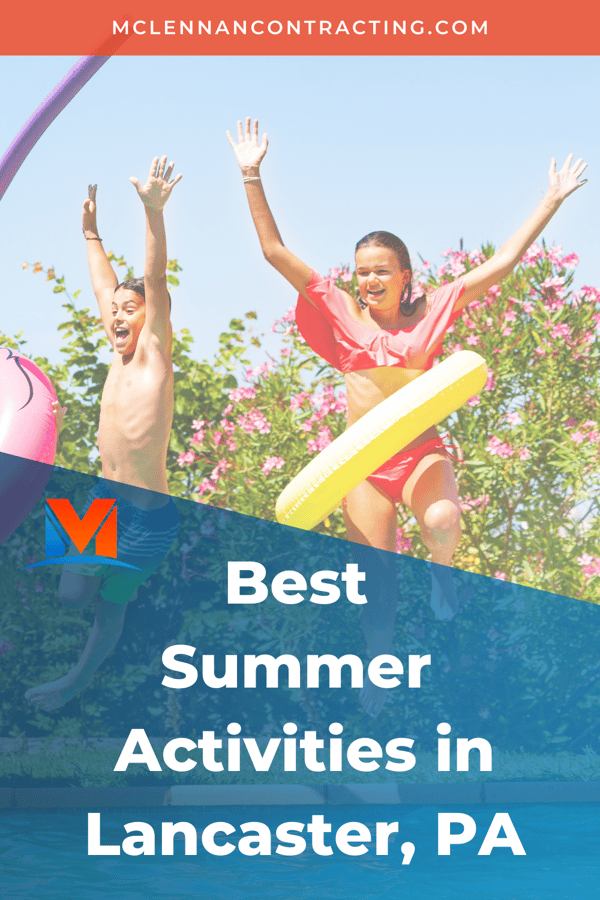 Amanda is the Marketing Coordinator at McLennan Contracting. She and her husband, Alex, have a son, cat, dog, and another son on the way! Amanda is also a health and fitness coach and enjoys spending time in her gym. When she isn't working or working out, she enjoys going on family walks/hikes, reading, bingeing TV shows, healthy baking, adventuring to new parks with her little man, and watching him explore and grow.