4 min read
8 Benefits of Living in Lancaster
By: Amanda Witherow | June 30, 2023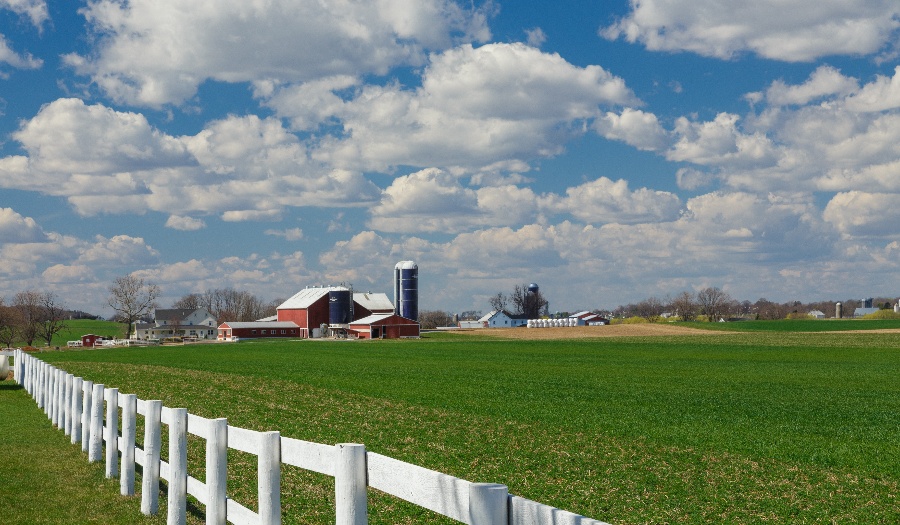 Living in Lancaster, PA can feel like opening a vibrant storybook that's filled with character, history, and charm. Nestled in the heart of Pennsylvania's Dutch Country, Lancaster offers a unique blend of rural tranquility, historical significance, and contemporary amenities, all of which converge to provide an unique lifestyle.
From rolling farmland landscapes to bustling downtown streets, living in Lancaster provides benefits that attract a wide demographic range — young professionals, families, retirees, and everyone in between. Whether you're an urban explorer, a history enthusiast, a food lover, or someone seeking a quieter and simpler life, you may just find what you're looking for in Lancaster, Pennsylvania. If you're considering a move or just curious about what life in Lancaster has to offer, let's dive in and explore some of these benefits.
1. Rich Historical Background
One of the oldest inland towns in the United States, Lancaster is steeped in history. It was even the nation's capital for a day during the Revolutionary War! This rich historical background is evident in the city's stunning 18th and 19th-century architecture.
Historical sites such as Central Market (the country's oldest farmers' market), The Fulton Opera House (America's oldest continually operating theater), or the Wheatland (home of President James Buchanan), tell tales of the past. History buffs can immerse themselves in historical landmarks, museums, and cultural sites, which provide not just educational opportunities but also a sense of connectivity to the past.
2. A Flourishing Arts Scene
Lancaster has become a hotspot for arts and culture, hosting an array of galleries, theaters, and music venues. The monthly First Friday event transforms downtown Lancaster into a creative hub, with local galleries, boutiques, and restaurants showcasing local talent and fostering a sense of community.
Theaters like The Fulton Opera House, American Music Theater, and The Dutch Apple offer residents and visitors nonstop entertainment of live theater performances. Lancaster also offers opportunities to get creative making your own art. There are options for both adults and kids, from pottery making to canvas painting and much more.
3. Exemplary Quality of Life
Known for its friendly people, safe neighborhoods, and excellent schools, Lancaster provides a high quality of life that's difficult to match. Compared to many other U.S. cities, Lancaster boasts a relatively low cost of living. Lancaster has affordable housing options that range from idyllic countryside farmhouses to modern downtown apartments.
The city's health-conscious culture also shines through its various outdoor recreational activities including the picturesque Susquehanna River, several county parks, hiking, and biking trails. With the numerous local farmer's markets, Lancaster ensures residents have access to fresh, locally sourced produce.
4. Access to Major Cities
Although it maintains a small-town feel, Lancaster is conveniently located within a short drive of major cities. Philadelphia, Baltimore, Washington D.C., and New York City are all accessible within a few hours, making it easy for residents to enjoy the attractions and opportunities of big city life while still savoring the peace and charm of living in Lancaster. Its location to major cities makes Lancaster a great home for commuters who like the peace of small-town living while still having easy access to their jobs.
5. Thriving Food Scene
A growing food scene puts Lancaster on the map for food enthusiasts. The city offers an eclectic mix of farm-to-table restaurants, international cuisine, craft breweries, artisan coffee shops, and wine bars. Its delightful blend of traditional Pennsylvania Dutch fare and innovative cuisine creates a mouth-watering dining landscape that is as diverse as it is delicious. Local restaurants and cafes often source ingredients from nearby Amish farms and farmer's markets, ensuring top-quality and freshness.
6. Influence of Amish Lifestyle
Unique to Lancaster is the presence of the Amish community, offering a rare glimpse into a way of life that shuns modern conveniences in favor of simplicity and strong community ties. Their influence is felt in every corner of Lancaster, from the handcrafted furniture and quilts sold in local shops to the homegrown produce found at road-side stands and farmer's markets. There are even opportunities to learn more about the lifestyle with places like The Amish Experience and The Amish Village.
7. Educational Opportunities
Lancaster is home to several highly rated schools and prestigious colleges, like Franklin & Marshall College and Lancaster Bible College. The local school district also offers several high-quality public and private schools. Four Lancaster area high schools were ranked in the top 100 of all Pennsylvania high schools in 2021. This makes Lancaster an excellent place for families with school-age children.
8. Community
Perhaps the most compelling reason to consider Lancaster is the strong sense of community. Lancastrians are known for their warmth and friendliness. There's a neighborly feel, with numerous community events, from art walks and music festivals to local fairs and holiday celebrations. Living in Lancaster means being part of a community that genuinely cares.
Living in Lancaster, PA offers a lifestyle that manages to blend tranquility and simplicity with modern convenience. The harmony of history, culture, community, and accessibility, makes Lancaster a place like no other. Its affordable cost of living, coupled with its rich culture and an abundance of recreational activities, make it an appealing place for individuals and families alike.
Lancaster is a place where you can feel deeply rooted in a rich past while remaining firmly planted in the present, and where every day brings a new opportunity to savor the simple pleasures.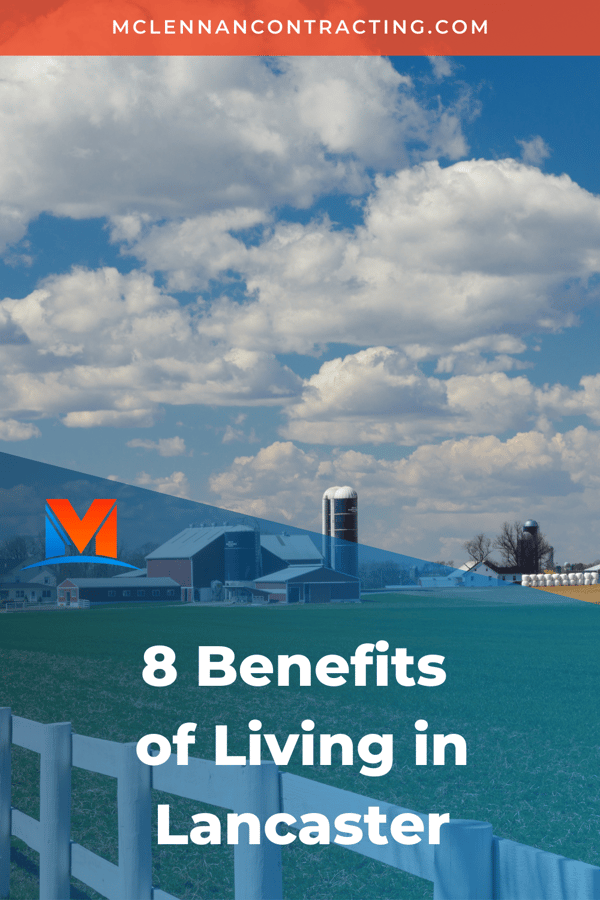 Amanda is the Marketing Coordinator at McLennan Contracting. She and her husband, Alex, have a son, cat, dog, and another son on the way! Amanda is also a health and fitness coach and enjoys spending time in her gym. When she isn't working or working out, she enjoys going on family walks/hikes, reading, bingeing TV shows, healthy baking, adventuring to new parks with her little man, and watching him explore and grow.