Pat & Steph's Lampeter-Strasburg Kitchen Remodel
A Modern Traditional Kitchen with a Splash of Fun
Project Goals:
Bring life to the space.

Give the space a modern look.

Add more of the client's style to the space.
Kitchen Cost Category: Midrange Economy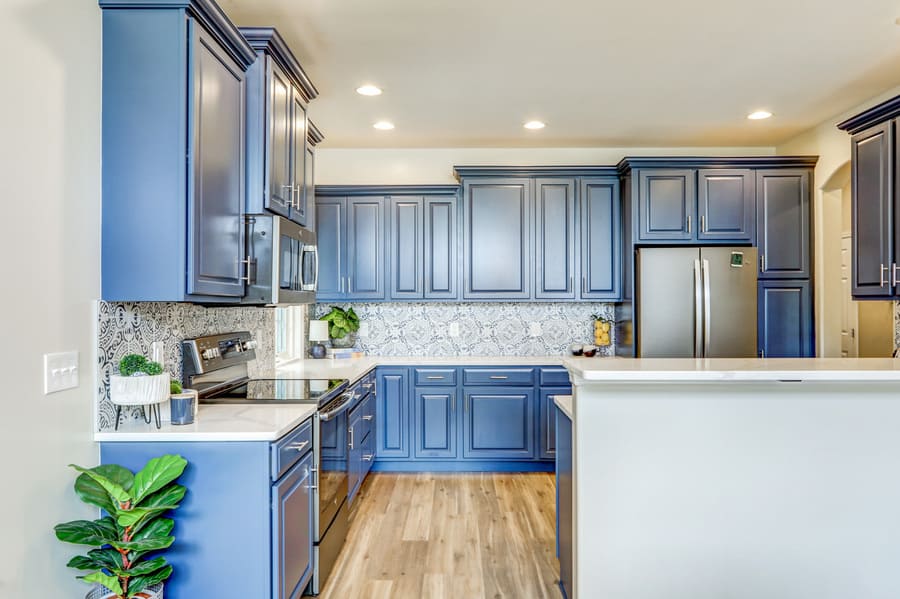 Project Overview
This kitchen was outdated and uninspiring for our clients. It was definitely in need of a change.
The layout functioned well, so all it needed was some updates and modernization. Oh, and let's not forget some fun and excitement to match our clients' style!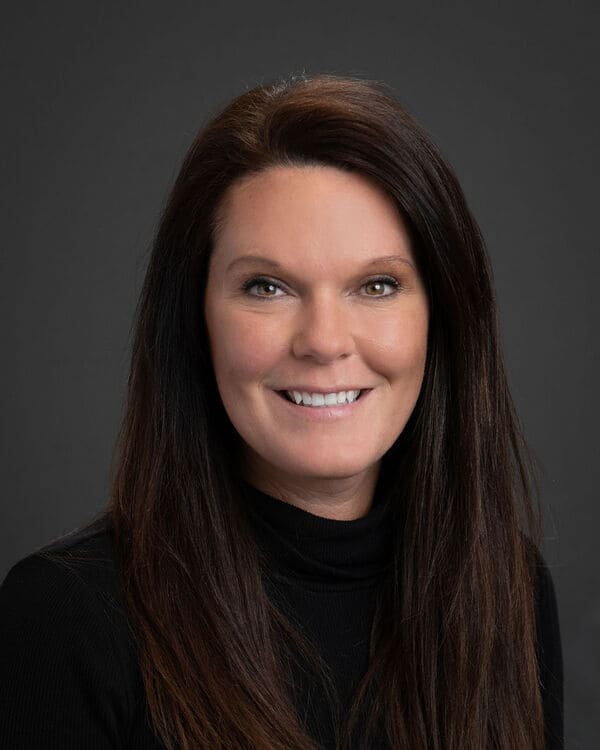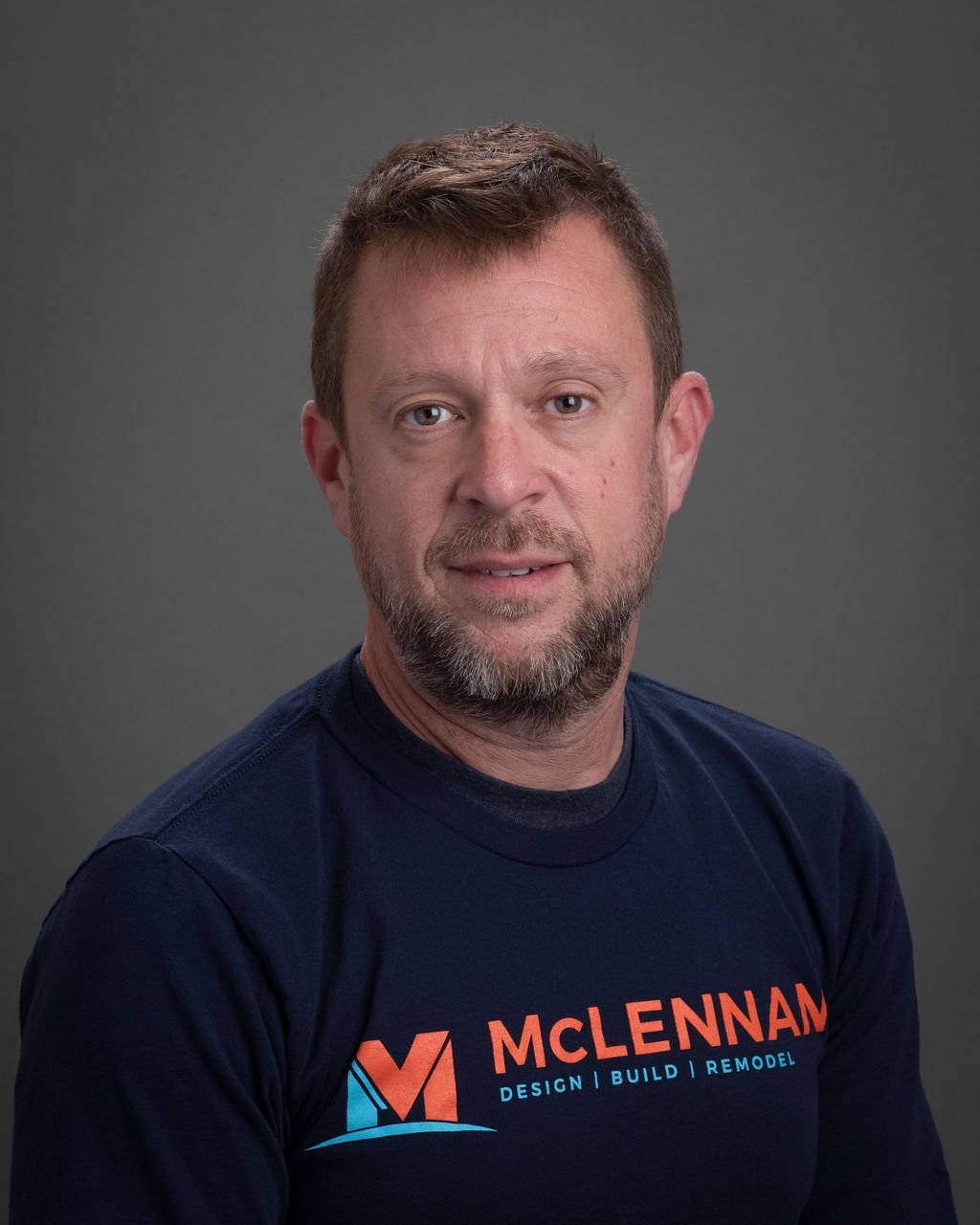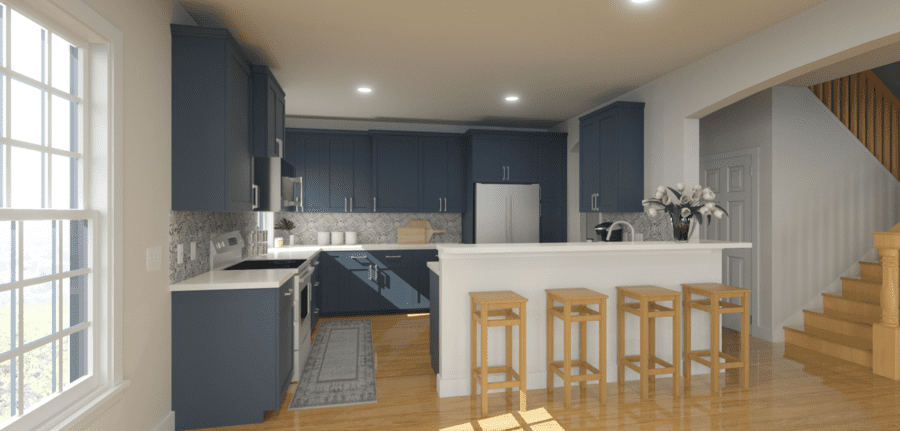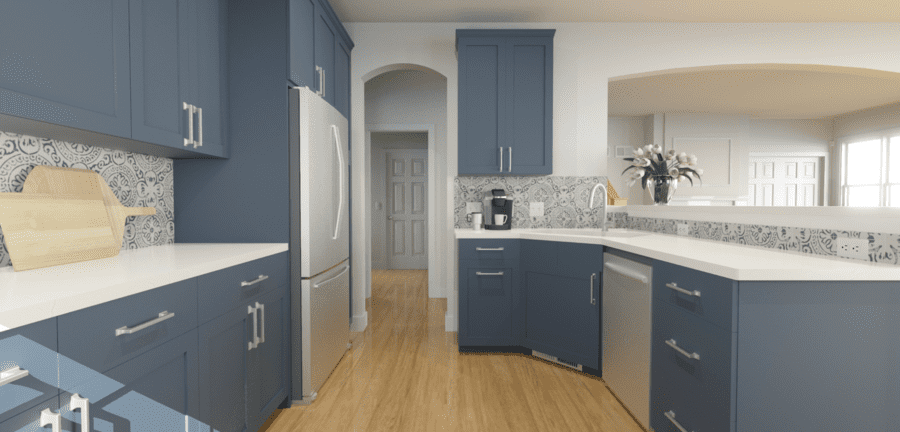 Scope of Work
This kitchen already had some great bones. The cabinets were in great condition and the layout functioned well for our clients.
In order to give the clients a kitchen that better matched their style and brought some excitement to the space, we replaced the floors, painted the cabinets, updated the countertops, and added a fun backsplash. The clients loved the design and color of the backsplash that they picked, they decided to carry that color into the cabinets. The backsplash adds such a fun and special element to the kitchen, and the blue cabinets make it an exciting place to be!
We also replaced the hardware on the cabinets so it would match the rest of the kitchen as well as giving it that updated look. Lastly, we freshened up the space with new paint.
Project Development Start
March 31, 2023
Production Start
June 21, 2023
Project Completion
July 14, 2023
Project development for this project took a little over a month. These clients knew the feel they wanted from their kitchen but needed some guidance from our Project Developer to help achieve the end product. When they were presented with the concept, it felt like it was exactly what they were looking for.
With ordering materials, product lead times, and scheduling trade partners, they spent a little over a month in pre-production. Once construction starts, a typical kitchen remodel takes about 6-10+ weeks. This project moved smoothly and took a little less than a month to complete!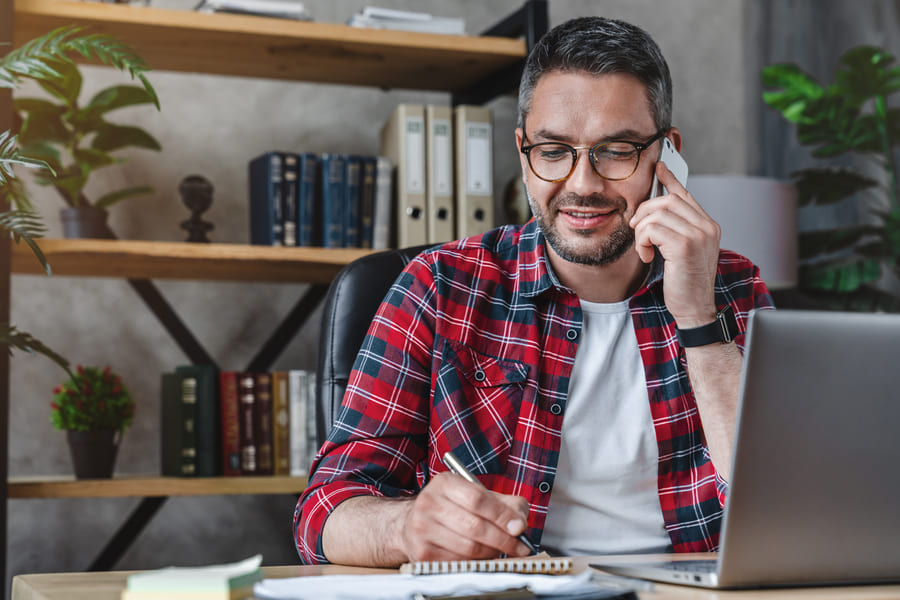 Have Questions about Your Lancaster Kitchen Remodel?
We offer free consultations to answer questions and help you discern the next step toward your remodeling goals.