5 min read
7 Fun Facts About Lancaster History
By: Ashley Shepherd | September 21, 2022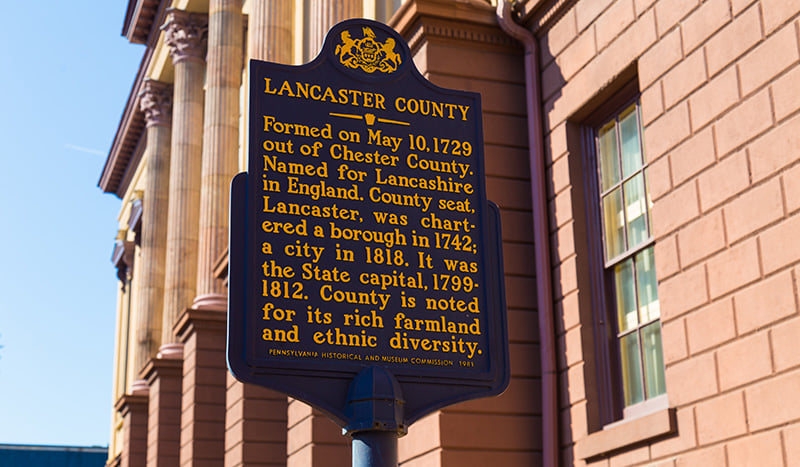 Whether you're moving to Lancaster, visiting for a few days, or living the dream as a Lancaster resident, it's fun to take a look at Lancaster County's vibrant history.
Often known for its farmland and large Amish community, Lancaster is the fourth oldest county in Pennsylvania and one of the oldest inland cities in the United States. If you are curious about delving further into our county's roots, here are a few of the most interesting fun facts about Lancaster history.
1. Lancaster: Capital of the United States
In 1777, Lancaster proudly stood as America's Capital…for one day. During the Revolutionary War, the Continental Congress had to flee the Capital (then Philadelphia) twice to avoid the British.
In September 1777, with the city threatened and British forces both north and south of Philadelphia, Congress was forced to travel west. They arrived in Lancaster with enough members present for a quorum. They held a session of Congress in the Lancaster County Courthouse on September 27, 1777, making Lancaster the Capital of the United States.
But Lancaster's glory was short-lived as Congress decided after one day to move further from the British, to York, Pennsylvania. Though only for one day, Lancaster can still lay claim to being one of only nine cities which were once the Capital of the United States.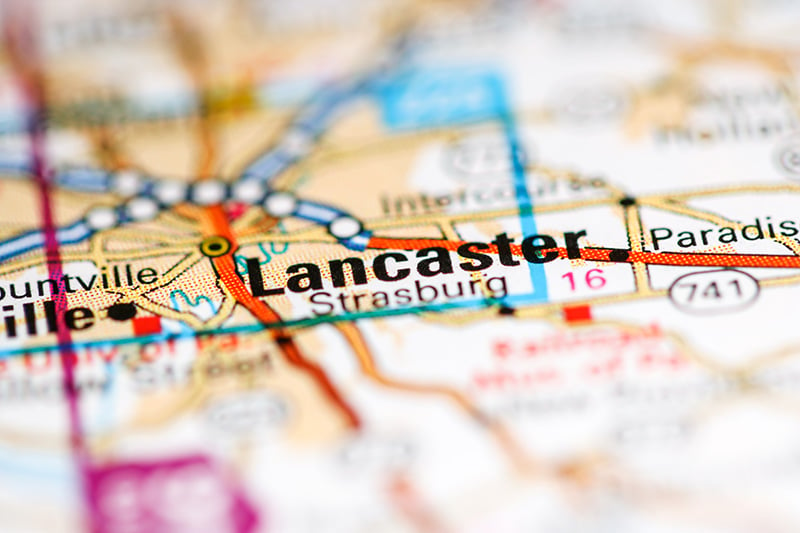 2. Home to the Oldest Farmers Market in the US
Being the heart of Amish Country, Lancaster boasts many farmers markets with a variety of fresh goods. This includes Lancaster Central Market, which is the oldest continuously operating farmers market in the United States. The market opened in 1730 in an open field, and it influenced King George II in his royal decree to make Lancaster a market town. The building the market is currently housed in was built in 1889, and the market remains a popular location in downtown Lancaster.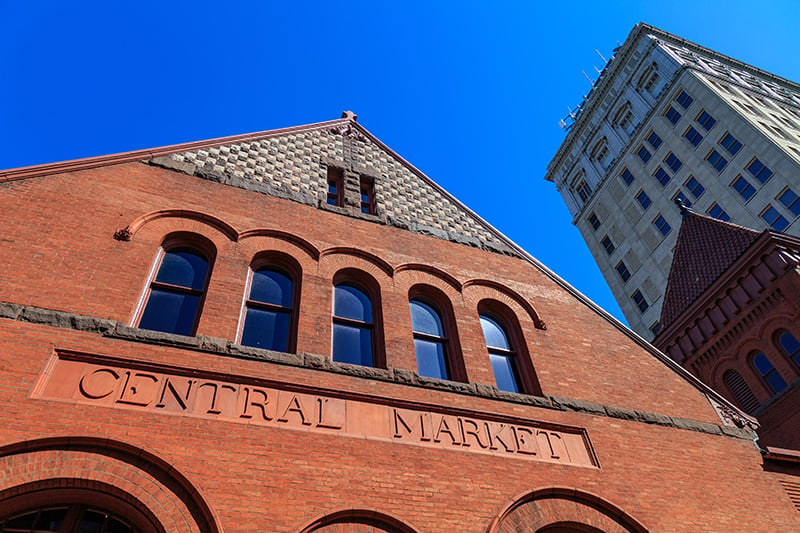 3. Milton Hershey's First Successful Candy Company
Milton Hershey created the famous Hershey's chocolate, and while the town of Hershey, Pennsylvania bears his name, few people realize that his success began in Lancaster.
In 1886, Milton Hershey opened the Lancaster Caramel Company after experiencing failure with his former candy business. After struggling at first, Hershey's business reached a turning point and began to grow rapidly.
Because of this success, Hershey decided to start the Hershey Chocolate Company in 1894. In 1900, his sale of the Lancaster Caramel Company allowed him to relocate his factory to Hershey, Pennsylvania and eventually develop his company into what it has become today.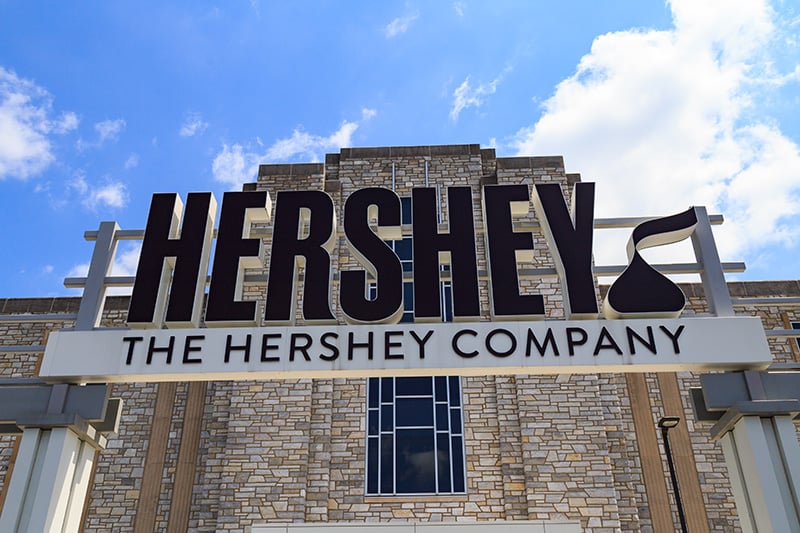 4. President James Buchanan's Home and Burial Place
James Buchanan, the 15th President of the United States, resided in Lancaster County for many years. After graduating college in 1809, Buchanan moved to Lancaster and studied law with James Hopkins.
Many years later, after much political success, Buchanan purchased Wheatland, a country estate near Lancaster City. He lived there from the time he bought the estate in 1848 until the time of his death. Buchanan spent his years of retirement after his presidency at Wheatland and passed away there on June 1, 1868. The former president is buried at Woodward Hill Cemetery in Lancaster City.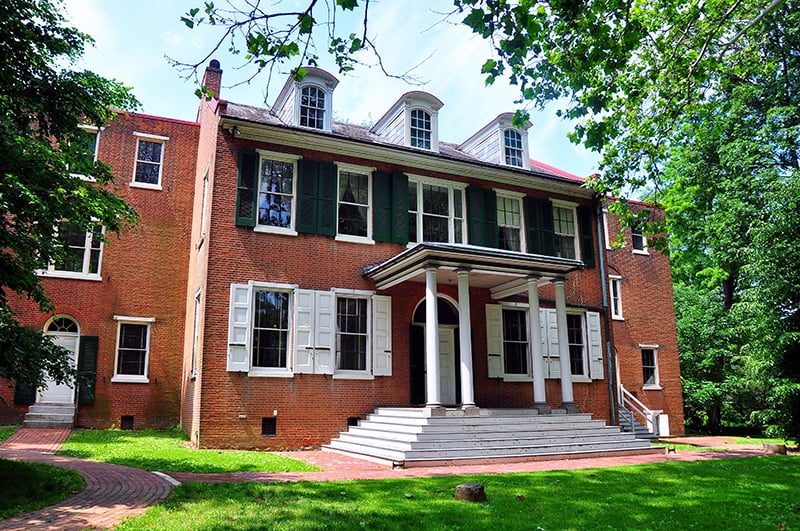 5. Home of the Oldest Pretzel Bakery in the US
The Julius Sturgis Pretzel Bakery is located in Lititz, a small town in Lancaster County. Julius Sturgis opened the bakery in 1861, and it became the first commercial pretzel bakery in the United States. The building the bakery is housed in was built in 1784 and was one of Lititz's first structures. The bakery also appears on the National Register of Historic Places.
The Sturgis family still runs the bakery today, with tours of the bakery available. To visit the bakery for a tour or to purchase their pretzel products, you can access the website here.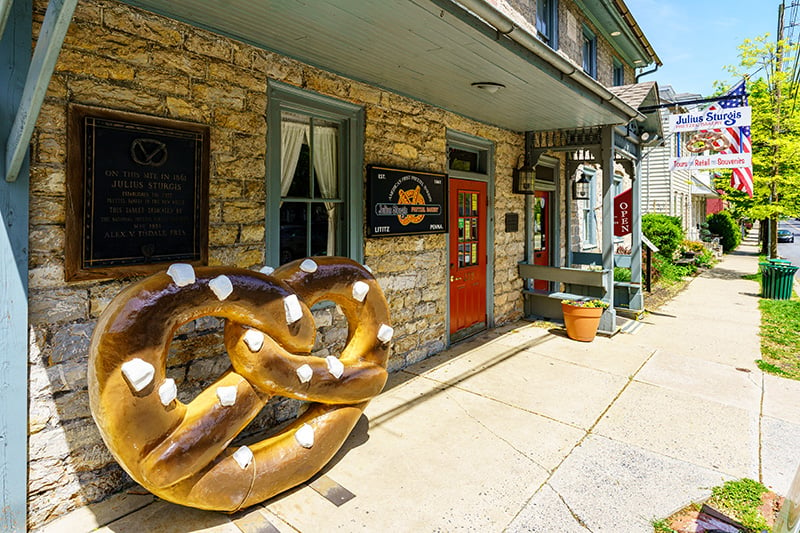 6. Lancaster's Historic Fulton Theatre
The Fulton Theatre in Lancaster City is one of the oldest continuously operating theaters in the United States. In 1852, the Fulton was constructed on the site where Lancaster's pre-Revolutionary jail had formerly stood, and one of the jail courtyard's walls still stands as part of the theater.
After the grand opening in 1873, the theater experienced much initial success. However, it fell behind many of the other theaters in Lancaster during the mid 1900's. A group of citizens formed the Fulton Opera House Foundation in 1963 and raised enough money to buy the theater.
After a thorough renovation and increased success, the Fulton grew its reputation as a professional theater and stands today as both an operating theater and one of Lancaster's historic landmarks.
Visit the Fulton's website to purchase tickets for an upcoming show or to schedule a tour.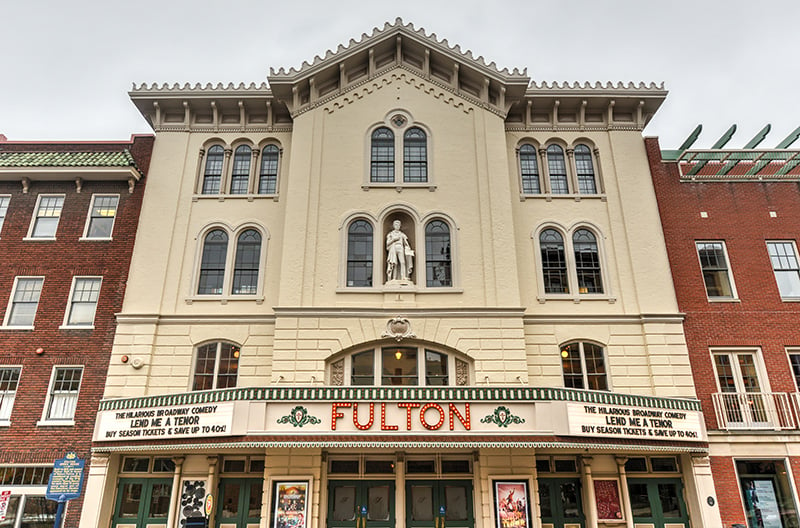 7. Lancaster: Birthplace of the Whoopie Pie
And to end on a sweet note, Lancaster is the birthplace of the whoopie pie. If you have never tasted a whoopie pie, you do not want to miss out on this delectable treat.
Made with two round pieces of chocolate cake with creamy frosting in between, whoopie pies were invented by Amish women in and near Lancaster County. The Amish avoided wasting ingredients when possible, so the women would use extra cake batter to make two mounds of cake and then use frosting to stick the pieces together.
Some doubt exists as to how whoopie pies were named, but one of the most common stories claims that when Amish children found these treats in their lunches, they shouted, "Whoopie!" Regardless of how they received their name, whoopie pies are a fun feature of Lancaster's history.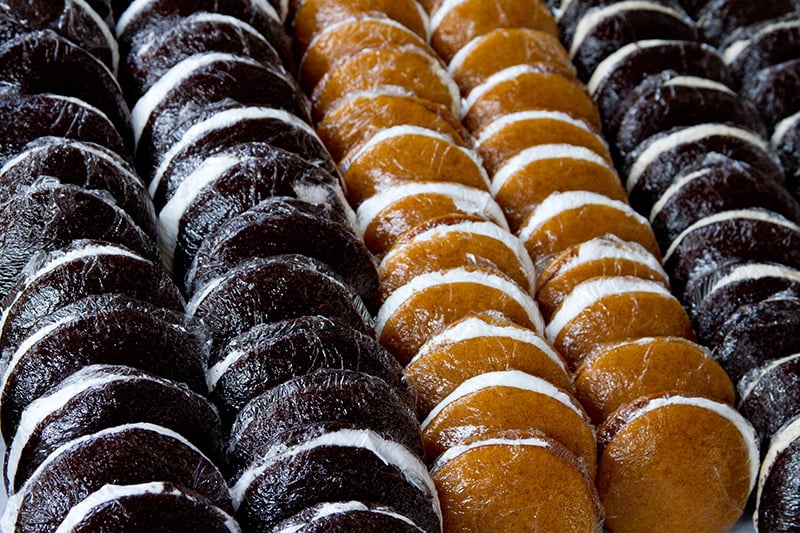 This is just a small taste of the rich history you can explore in Lancaster County. With so many fun historic sites to discover, you can add educational adventures to your time in Lancaster.
We hope that these fun facts give you a greater appreciation for Lancaster's history and help you fall in love with our fascinating county!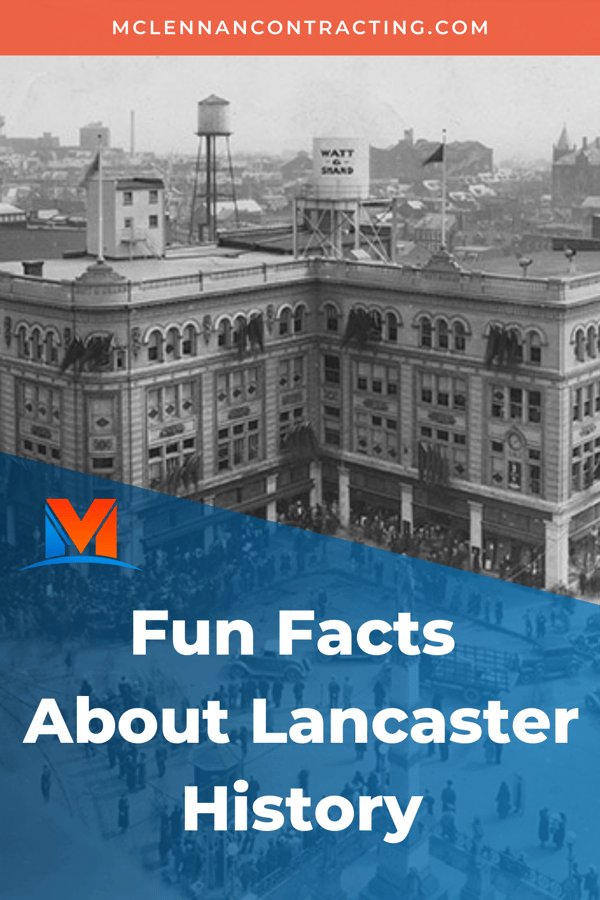 Ashley Shepherd is a bookworm and aspiring writer who grew up in Lancaster County. She is currently a college student studying English at Liberty University. When she isn't RVing with her family or studying for classes, Ashley enjoys nerding out over The Lord of the Rings and daydreaming about becoming a published author.