4 min read
What It's Like Living in Lancaster, PA – 25 Years & Counting
By: Alison McLennan | April 24, 2022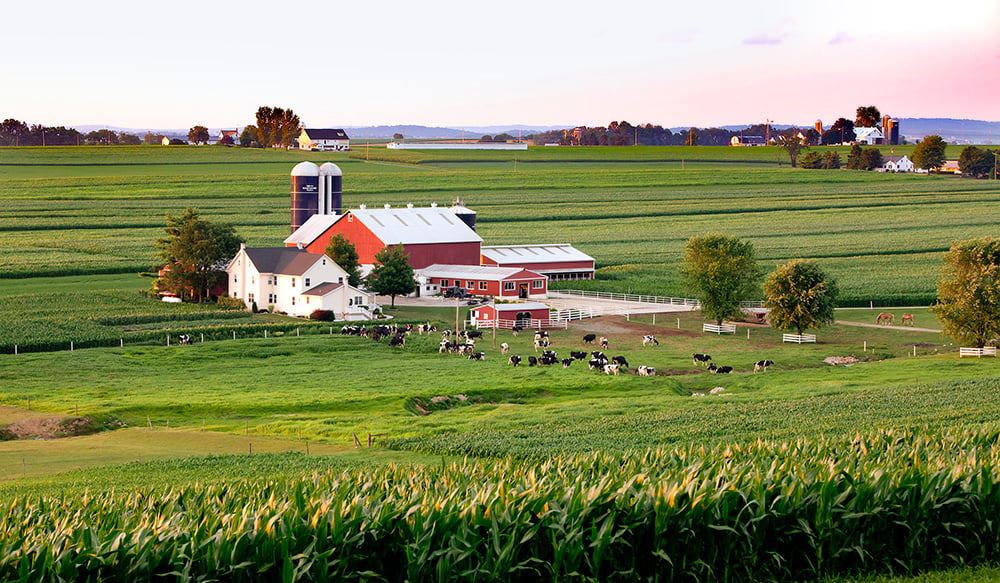 I moved to Lancaster in 1997, during my freshman year of college. My twenty-five years in Lancaster have included housing booms and community growth, but they've also seen the September 11 attacks, the Great Recession, and the COVID-19 pandemic. In other words, I've been here through the good, the bad, and the ugly, and I appreciate Lancaster now more than ever.
What's so great about it? That's a question every resident might answer a little differently, but here are some of my favorite things about living in Lancaster, PA.
5 Reasons I Love Living in Lancaster
1. Lancaster is the ideal blend of urban and rural culture.
I've traveled extensively in the U.S., and in my experience there aren't many places where you can live 5 minutes from Whole Foods in one direction, and 5 minutes from Amish farmland in the other. There are hitching posts at Costco—that in itself speaks to the unique marriage of urban and rural culture here in Lancaster.
As someone who loves the country life, but also owns a design-build remodeling company, Lancaster is an ideal community. The strong housing market and economy make it ideal for building a business, while offering convenient opportunities for an evening hike in the woods or a peaceful drive through tranquil farmland.
The urban/rural blend also provides a variety of fun activities and venues to enjoy, whether you're looking for something family-friendly or in the mood for a date night. You can head to downtown to catch a show at the Fulton or grab dinner at Iron Hill, and still have time to enjoy ice cream and a country sunset a few miles away at Oregon Dairy.
2. Lancaster has a strong, widely-diversified economy.
In 2019, NPR's Planet Money took a trip to Lancaster County to solve the "puzzle" of Lancaster's strong economy. In their words:
"It's a heavily rural county with a lot of manufacturing jobs and a low share of college-educated workers. These are economic traits that have devastated the economies of other, similar counties, including a lot of other Pennsylvania counties. And yet, Lancaster County is doing great. It's thriving. Why is that?"
Economic strength comes from multiple factors, but at the heart of Lancaster's powerful economy is the diversity of industry, including agriculture, manufacturing, tourism, retail trade, manufacturing, and health care. Communities with diversified economies tend to have a growing population, which creates economic momentum that continues to build.
3. Lancaster is the perfect launchpad for East Coast road trips.
From Lancaster's location in central PA, it's easy to take a day trip to Washington, D.C., Baltimore, Philadelphia, or New York City. It's just as quick to zip over to Ocean City, NJ for a day at the beach, or drive a little farther down the coast to Ocean City, MD.
New England, with its green mountains, fall foliage, and amazing lobster, is close enough to Lancaster for a long weekend trip. If you prefer to head south, the Outer Banks and Florida are within a day's drive.
With so many options, it's easy to take a spontaneous road trip from Lancaster. As a homebody who's occasionally bitten by the travel bug, there couldn't be a better place to call home.
4. Lancaster's people take pride in their homes.
My family first visited Lancaster when I was in middle school. After just a few days here, my parents were hooked, and a few years later, they left their generations-old hometown in Vermont to relocate to Lancaster County.
When telling people about our new community, my parents would remark on how beautiful the Lancaster neighborhoods were. Regardless of size or market value, the vast majority of homes were well kept, the yards tidy, and there was a general sense of care demonstrated by Lancaster residents.
This didn't mean much to me as a teenager, but today, as a homeowner myself, I wholeheartedly agree with my parents. Lancaster stands out as a community where people take pride in their homes, and care for the spaces they inhabit. Perhaps this is one of the reasons Lancaster culture also encourages inviting people in and showing hospitality.
5. Lancaster is a great place for coffee lovers and baked goods.
If asked which cities are known for great coffee, most people would think of a heavy hitter like Seattle, San Francisco, or New York. But with over seventy coffee shops in our little county, Lancaster is no lightweight when it comes to quality java.
Again, the proximity of urban and rural options make the Lancaster coffee shop landscape ideal for those who enjoy variety. I love a bustling city location like Prince Street Cafe or Copper Cup for a weekday morning of remote work, but on Saturdays there's nothing better than grabbing coffee at Speckled Hen in Strasburg and driving down the road to watch the Strasburg Railroad steam engine leave the station for its farmland tour.
And what makes a good cup of coffee better than enjoying it with a delicious baked good? Lancaster's bakeries are plentiful, and I have yet to visit one that wasn't worth the trip. Whether it's a scone from Cake & Cup Bake Shoppe or a whoopie pie from Bird-in-Hand Bake Shop, you can always find a tasty treat from an authentic bakery close by.
These are just a few of the reasons I love working and living in Lancaster, PA. It's a wonderful place to raise my family, grow my business, and invest in the community God has given me. When returning from a trip out of town, I often say aloud, "There's no place like home," and I mean it.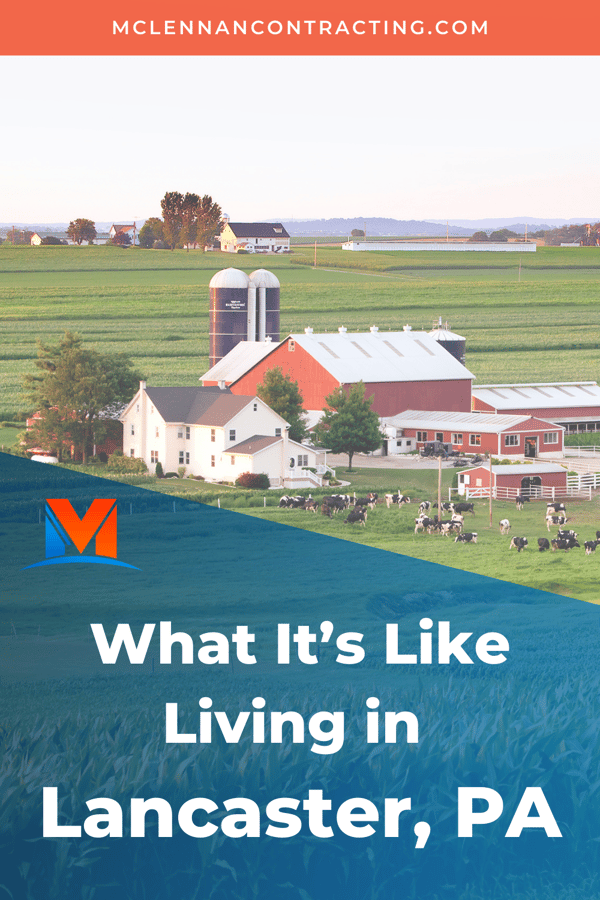 Alison is President of McLennan Contracting, which she owns alongside her husband, Tim. Together they have three children, whom they homeschool. When she isn't working, teaching, or planning the family's latest RV trip, Alison can be found introverting with a book in one hand and coffee in the other, or playing video games with her kids.