6 min read
How to Choose the Right Lancaster Remodeling Company [In 6 Steps]
By: Alison McLennan | July 5, 2022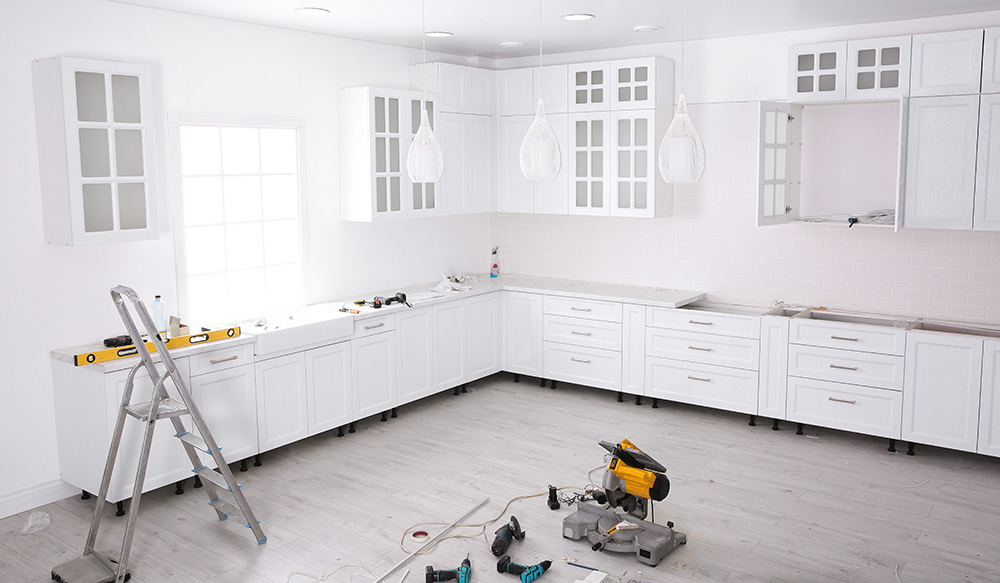 Whether you've been in your home for three years or thirty, you want your remodeling project to be in the care of a professional, skilled, and honest remodeling contractor. But where do you start? What should you look for in a general contractor and how do you choose the right one? There are a few easy steps to choosing the right Lancaster remodeling company for your home remodel.
Step 1: Cast a Wide Net
The first step many homeowners take when they're ready to remodel their home is doing a general online search. Include your area in your search terms to get the best results. Maybe your area is a single town, or perhaps you'll search every contractor, remodeler, and custom home builder in Lancaster County. Either way, starting big is the best way to not accidentally exclude a contractor that could actually be a great fit for your project.
Tip!
Create a folder on your bookmark bar to save the different Lancaster companies you think might be worth taking a closer look at. You may be surprised by just how long this list will be, but that's okay! The next step will narrow it down quite a bit so make sure to set aside plenty of time to do the research in Step 2.
Step 2: Narrow Down Your List with These Things in Mind
There should be a great deal of information on the contractors' websites. If you know what you're looking for, sifting through the information will be easy. Keep these topics in mind as you scroll and click.
Do They Work in Your Area?
Some Lancaster remodelers or contractors have large teams that can handle multiple projects at once and can work in a wider area. Others might have a more specialized skill set and work with smaller teams in smaller areas. It's worth spending the time to look at their service areas on their website to see if yours is included.
Do They Work On Your Type of Project?
Are you looking to remodel your bathroom, add to your kitchen, or do you have a much larger project in mind? Take a look at the types of projects they accept. They may have a drop-down list. Or they might have a gallery or portfolio with section heads that will tell you the rooms they will work in or if they do whole home remodels.
Look Through Their Portfolio
While you're in the portfolio, take a long look around. Some contractors are able to work in many different types of homes with many different styles, and others tend to consistently work in only a few styles, or sometimes even just one. If your home is an historic home, it will be even more important to find out if the contractor has experience with historic homes and how well they preserve those great characteristics in older homes.
Tip!
You can also use online review tools, like Yelp, Google, Angi's List, HomeAdvisor, and Houzz. Don't go off of the rankings alone and be sure to read several to get an idea of the company's work ethic, reputation for staying on budget, and how they communicate with homeowners. You can learn a lot from reviews, but it will take some time to get a good read on a company through testimonials, so settle in and take note.
Step 3: Time to Make Some Calls
At this point, your list is probably at a manageable enough length to start setting up consultations. Try not to set them up so closely that you'll have a hard time keeping the information you'll collect straight. This is because you're likely to have a lengthy dialogue with each, and determining which is the best fit will be more difficult if they begin to run into each other.
Tip!
Pay attention to how they communicate with you while you're setting up your initial consultations. Whether you sent an email or if it was a form on their website, did they get in touch with you in a timely manner? If you spoke with someone on the phone, were you satisfied with how they communicated with you and how much information they were able to give you? How your contractor and their team communicate will have a huge impact on your remodeling experience overall.
Step 4: Plan for the Interview
Don't be shy about asking a lot of questions. Choosing a contractor to work on your family's home is a very important decision and you will want to have as much information to go off of as possible. Here are some suggested questions to start you off right:
Are you licensed and insured?
Do you have a designer in-house, or do you work with outside designers?
How do you ensure that your projects stay within budget?
Can you describe your remodeling process?
What is your method of communication?
How and when do you send project updates? Do you use a project management program?
Do you hire subcontractors or do you have your own team?
Have you worked in my area? How many permits have you obtained in my area?
What kind of warranty do you provide?
In addition to the questions you'll have for the contractor, be sure to have some information written down about your project goals. Consider important details before the first meeting with a contractor. Are you hoping to get the project done before hosting an event or a big holiday? What is your preliminary budget?
Tip!
Taking written notes during these meetings might be a tall order. There will be a lot of organic back-and-forth and you might not catch some very important information you'll need to recall later. Consider having a note-taker with you or ask the contractor if they're comfortable with the meeting being recorded on your phone.
Step 5: Get a Proposal
The contractors you feel would make a great fit will likely have different processes. One might come to your house to take measurements, while another might put together a general proposal based on information gleaned from your conversations. Design-Build firms will consider the details of your project goals, ask about what challenges your home currently has, and how you would like your home to work for you.
Based on this information and whatever follow-up questions the contractor will have for you, they will be able to develop a proposed budget range. The proposed budget range is not a final budget, but it should give you a sense of the level of investment required for your project.
Tip!
Have in hand some design ideas so you won't have to depend on industry terms to communicate your goals. Use websites and apps, like Houzz and Pinterest, to pick out images of spaces that are similar to what you would like in your home.
Step 6: Choose the Best Remodeler for the Job
You're finally ready to choose your contractor and move on to the design phase of your project! Your contractor will now be able to get to work creating a timeline, design concept, and budget.
Tip!
Moving forward to the design phase is very exciting, but don't feel pressure to choose a contractor after the first meeting. If you feel like you're missing some information, rushing to the next phase could mean trouble down the road. Listen to your intuition and ask for a follow-up meeting to make sure you're in the right hands and that you are both on the same page.
Remodeling Your Home With a Company You Can Trust
Trust is a big part of finding the right remodeler to work in your home. You want to know you can comfortably live in your home during the remodeling process, that your project will be within your budget, and that it will follow the planned timeline.
McLennan Contracting is a design-build firm based in Lancaster that has been a trusted remodeler for 20 years. We pride ourselves on our ethics, craftsmanship, and communication. Our client's time and experience are important, and that's why we are careful to be sure that we're a good fit for your project before moving on to the design phase.
Schedule a consultation with us to find out if we're the contractor for you!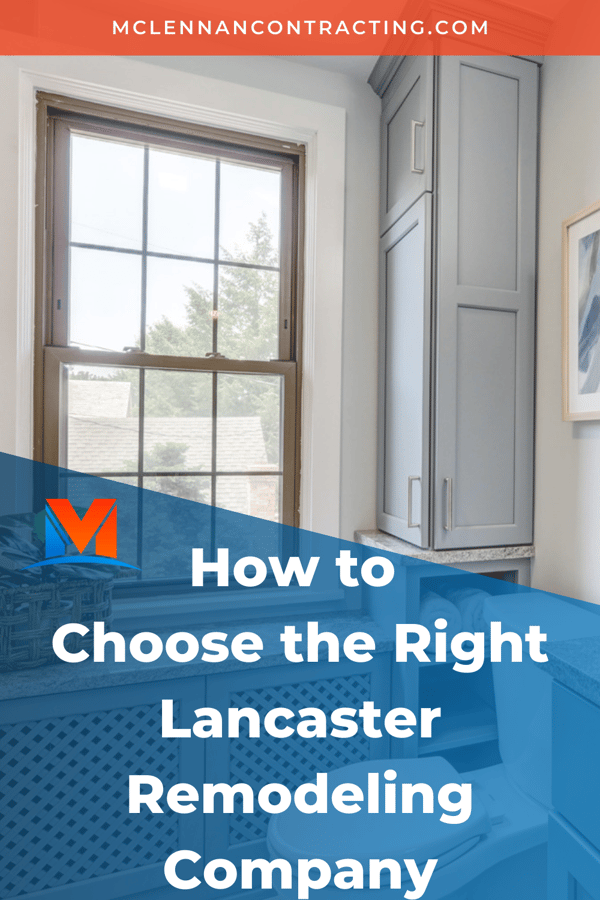 Alison is President of McLennan Contracting, which she owns alongside her husband, Tim. Together they have three children, whom they homeschool. When she isn't working, teaching, or planning the family's latest RV trip, Alison can be found introverting with a book in one hand and coffee in the other, or playing video games with her kids.