4 min read
4 Reasons Families are Moving to Lancaster
By: Lisa Bartelt | June 2, 2023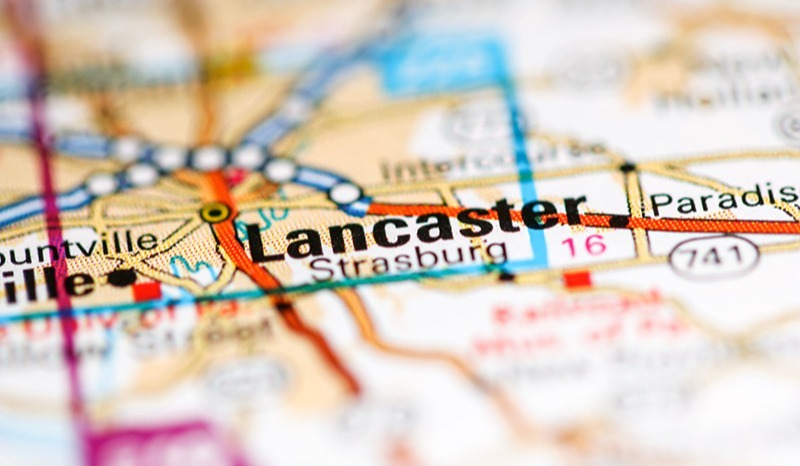 More than half a million people call Lancaster County home and that number only increases with each year that passes. While known for its robust Amish community, Lancaster County offers myriad reasons for families to settle down here. Whether it's in the city, the suburbs, or a more rural community, Lancaster County is a desirable place to live and work.
Why? Here are four reasons Lancaster County is a great place for families looking to relocate or put down roots.
1. Lancaster Schools & Sports
Schools are usually high on the list of considerations for families or couples wanting to start a family. From public elementary, middle and high schools, to private schools and secondary education, Lancaster County boasts an array of quality educational options for families. Four area high schools ranked in the top 100 of all Pennsylvania high schools in 2021.
And for those families with a love for sports (both kids and adults), there are more opportunities than schedules allow time for. Rec centers throughout the county, including Lancaster Rec, Lititz Rec, Hempfield Rec, and Spooky Nook Sports offer year-round activities for student-athletes who play sports like basketball, soccer, tennis, and lacrosse or who want to participate in dance. Not to be left out, adults can find some recreational fun in Lancaster, too. Leagues for adults range from ultimate frisbee to soccer, basketball, volleyball and pickle ball.
2. Entertainment Abundance in Lancaster
Lancaster is a draw for tourists from all over the country, but locals can testify that the fun isn't only for visitors. Families can enjoy places like:
And while all of those places cost money or offer memberships, Lancaster County also offers an abundance of community parks with playgrounds, walking trails, hiking trails and bike paths that can be enjoyed at no cost.
3. Lancaster Culture
Lancaster city is known for its work of welcoming refugees through organizations like Church World Service, and as a result boasts restaurants offering cuisines that span the globe: from Nepali and Indian food at Himalayan Curry & Grill and north African fare at Awash Ethiopian Cuisine, Greek food from Souvlaki Boys, and Venezulan selections from Chellas Arepa Kitchen (which has placed on Yelp's Top 100 Places to Eat in the United States more than once), as well as flavors from Jamaica, Puerto Rico, Bhutan, east and west Africa, Cuba, Vietnam, Trinidad, Egypt, Thailand, and Mexico.
The city and surrounding areas are also flush with art galleries and local theater and music venues showcasing a variety of artists and genres.
4. Lancaster's Proximity to Major Metro Areas
Moving to Lancaster doesn't have to mean leaving major cities behind. Philadelphia, New York City, and Washington, D.C. are within a few hours' drive or accessible by public transportation to satisfy any family's daytrip or long weekend desires. And speaking of travel, beach destinations in Maryland and New Jersey are within a few hours' drive of Lancaster as well.
Lancaster certainly isn't perfect, but it's fast becoming the perfect place for people of all ages to settle down. Consider that it was recently named 2022-23's No. 1 Best Place to Retire by U.S. News and World Report and a "surprising foodie town" by Better Homes and Gardens in March of 2023. Not only that but Lititz, a borough just a few miles north of Lancaster city, was voted Coolest Small Town in America in 2013.
And according to Redfin.com, Lancaster is a hot search area for people looking to move from places like Washington, D.C., New York City, and Pennsylvania metro areas such as Harrisburg and Philadelphia.
Those of us who have already made the move to Lancaster know why we love it, and millions of visitors each year have their favorite reasons to return. If you're in the market for a relocation, Lancaster has a lot to offer!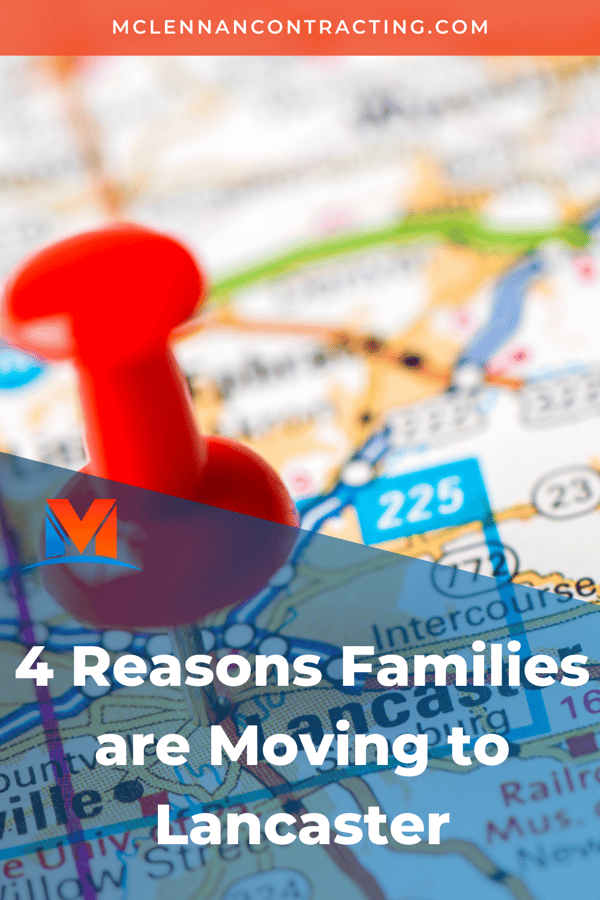 Lisa Bartelt is a freelance writer and substitute teacher living in Lancaster County with her husband and two kids. When she's not shopping local farmers markets, she's browsing the shelves at a local bookstore or reading on her porch. Her other passions include nature, coffee, travel and cheering on her kids' sports.