7 min read
Kitchen Trends That Are Worth Trying [2023]
By: Frances Lalu | March 3, 2023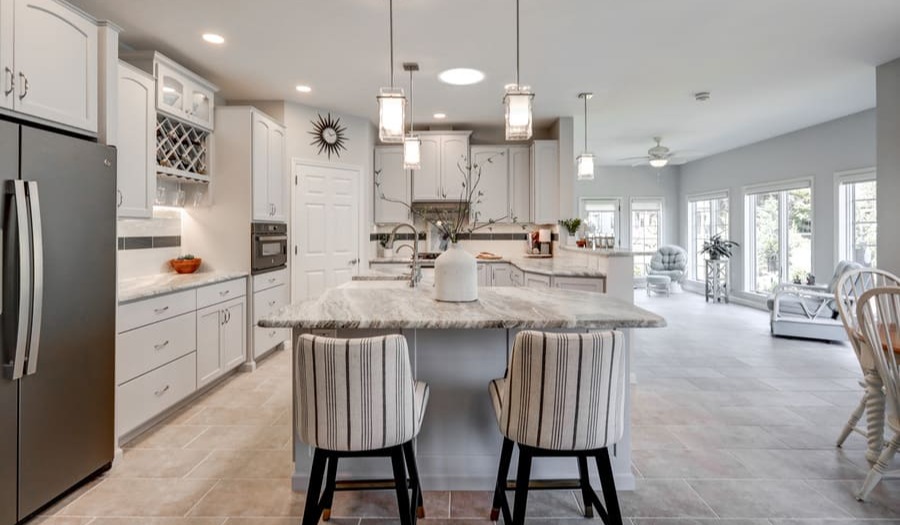 The kitchen is often the heart of the home, and it's not just a place to prepare meals. It's a gathering place for family and friends, a workspace, and sometimes even an entertainment area. As such, kitchen design trends can change over time. In 2023, kitchen trends that embrace function, beauty, and the latest technology are worth trying.
From smart appliances to eco-friendly kitchen designs, the kitchen trends of 2023 are sure to make your home look and feel like a million bucks! With so many exciting options available, knowing which trends will impact your kitchen most can be challenging.
That's why we've put together this guide to the top kitchen trends of 2023, so you can be sure you're investing in the best products and design elements to make your kitchen truly stand out.

What Are The Top Kitchen Trends Of 2023?
Kitchens are quickly becoming one of the essential rooms in the house, and with good reason. Whether you're hosting dinner parties, cooking for your family every night, or just like to get your baking on, the kitchen is where most of us spend most of our time.
When remodeling or designing a new kitchen, it's essential to keep these trends in mind to create a functional, stylish space that meets all your needs.
1. Smart Appliances
Smart appliances are the key to a modern kitchen. From refrigerators that track expiration dates to ovens with automated cooking options, these intelligent appliances make kitchen work easier and more efficient. They also add a touch of luxury to any kitchen.
The kitchen appliances of the future are not only sleek and stylish, but they're also incredibly smart. From connected fridges and ovens to intelligent cooking tools and appliances, getting your hands on these smart kitchen gadgets will transform your cooking experience.
These appliances can be controlled and monitored with a smartphone app so you can cook hands-free and never come home to a dark and dingy kitchen again.
From connected fridges that can order groceries for you to voice-activated ovens that don't require you to preheat, these smart appliances will change how you cook and transform your kitchen.
These smart appliances are sure to add a modern touch and futuristic feel to any kitchen, making them an ideal and vital kitchen trend to keep in mind when redecorating.
2. Eco-Friendly Kitchen Designs
One of the top kitchen trends of 2023 is eco-friendly kitchen design and using natural materials. From reclaimed wood to sustainable kitchen counters, eco-friendly materials can make your kitchen look more inviting.
Not only do these materials create a sense of warmth, but they also promote sustainable practices that help reduce kitchen waste and conserve energy resources.
Eco-friendly materials in your kitchen can include bamboo, cork, coconut, and organic fabrics like hemp and linen. With the popularity of natural ingredients and organic foods rising, it's crucial to consider eco-friendly kitchen designs so you can create a stylish and functional kitchen that keeps your family healthy and happy.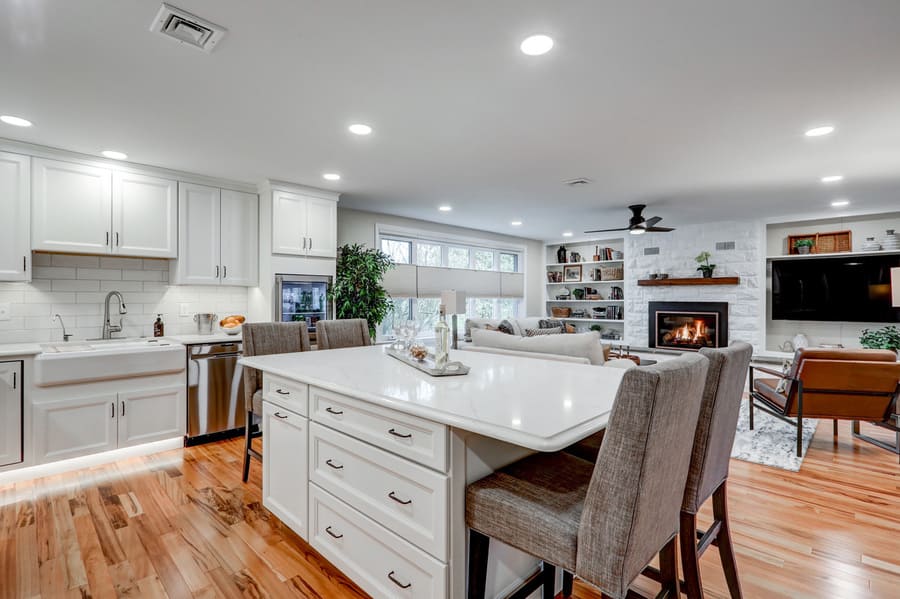 3. Open-Concept Layouts
A growing trend in kitchen designs is the open-concept layout. Open kitchens have become increasingly popular recently, but they've become even more common in kitchens designed in 2023 and beyond. With open-concept designs, you can create an inviting and spacious atmosphere that makes the entire kitchen feel much larger.
A formal dining room is no longer necessary, with the kitchen being opened up to the rest of the home. This kitchen trend is perfect for those looking to maximize kitchen space while creating an inviting environment for friends and family.
Open-concept kitchens remove the division between the kitchen and the living space, creating an expansive and modern look that will impress guests. Whether you keep the kitchen island or countertops intact or remove them altogether, open-concept kitchens are sure to be a trend you see in many kitchens and homes soon.
4. Multi-Functional Kitchens
Another top kitchen trend of 2023 is multi-functional furniture and design elements.
With the trend toward open-concept kitchen designs, many homeowners choose to forgo cabinets entirely and instead opt for open shelving and countertops. While this is an option, it is not a very functional design that is well-suited for storing everyday items.
Instead, homeowners opt for multi-functional kitchen designs that offer plenty of storage while being open and spacious. This can include open shelves, drawers, and cupboards designed to be attractive, practical, and functional.
Kitchen cabinets that turn into kitchen islands, kitchen islands that double as dining tables, and kitchen tables that open up to be breakfast nooks are all kitchen trends of 2023 worth giving a try.
For a more traditional style, natural stone kitchen countertops are making a comeback in kitchen designs. This kitchen trend is ideal for those who want to create an elegant and timeless kitchen that will make guests feel welcome and comfortable. Consider granite, marble, or quartz for your kitchen countertop if you're looking for something more traditional with a modern twist.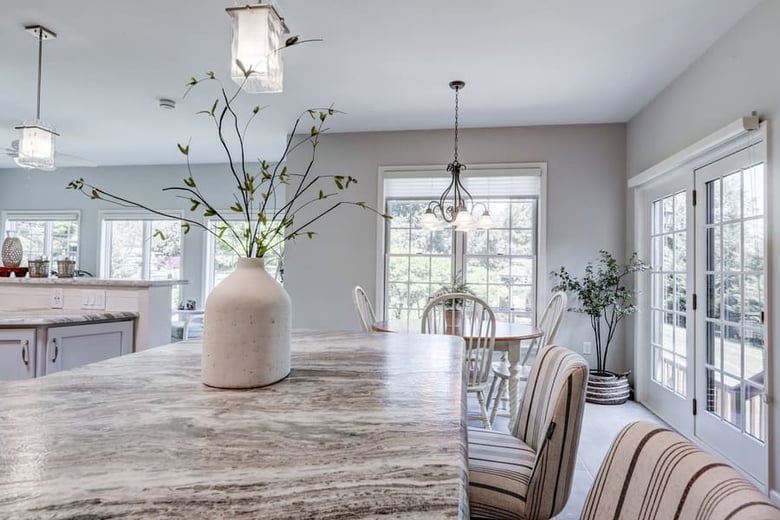 5. Flexible Kitchen Storage
To create a truly functional kitchen design, you need to make sure to choose a storage system that is flexible and adaptable. While the trend toward open-concept kitchens makes storage a challenge, it's also an excellent opportunity to think outside the box and create an exciting and functional storage system.
You can create exciting and flexible storage with a wide variety of items, such as tiered baskets, glass jars, wooden shelves, pots and pans, and more. In addition, it's essential to also create storage in other parts of the house, such as the pantry and closets, so you have a centralized location to store everything.
This will help keep the kitchen organized and easy to use, which is crucial when you have many items stored away. Upper cabinets are also great for kitchen storage, as they can store items that are not often used but are still easily accessible.
Wall cabinets are also becoming increasingly popular kitchen trends of 2023, as they provide a stylish way to add extra storage while saving floor space.
6. Natural Lighting
Another top kitchen trend of 2023 is bringing natural lighting into your kitchen.
While this trend has long been a favorite for living rooms and dining rooms, homeowners are bringing natural lighting into their kitchens in surprising ways. This is primarily achieved through skylights and windows that let in lots of natural light, but it can also be achieved by using light fixtures and other design elements.
If you can bring natural light into your kitchen through windows, skylights, and other design elements, such as light-colored walls, it's crucial to take advantage of this design trend. Natural light is more energy-efficient than artificial light, and it also has a soothing effect.
How To Incorporate Trends Into Your Kitchen
Interior design trends come and go, so it's essential to think carefully about which kitchen trends you want to incorporate in your kitchen. The kitchen is a key part of any home, and the design of this space can make a big difference in how you feel when spending time there.
This is where the design process becomes truly fun and exciting, as you can get creative and make your design your own.
The most important thing to keep in mind while designing your kitchen is to keep it functional and practical. While playing around with different design elements is nice, it's important to keep your family's needs in mind and ensure the kitchen is easy to use and comfortable. With these trends in mind, you can create a stylish and functional kitchen for the long term.
Your personal style will also be an important factor when incorporating kitchen trends in 2023. Whether you prefer classic, traditional kitchen, or something more modern and contemporary, there are endless options. The key is keeping the overall look cohesive while allowing yourself to express your style.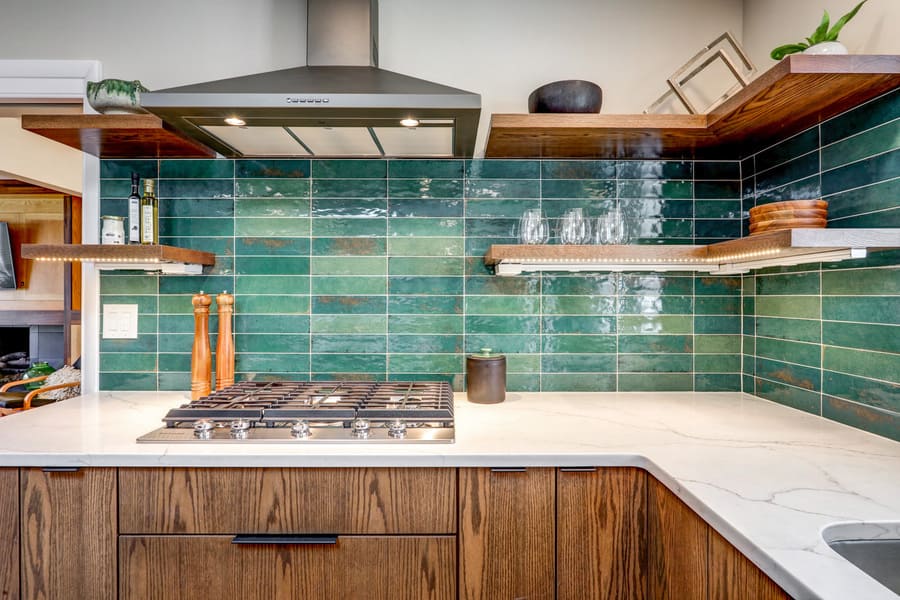 Hiring A Kitchen Remodeler
Building your new kitchen with a Design-Build remodeler can make the process much easier. A Design-Build team can help you create a kitchen design that meets your needs while also taking into account your budget and style.
They will use their expertise to guide you through the available kitchen decor, appliances, storage options, and countertop choices. With their help, you can create a kitchen design that you will love for years.
Final Thoughts
There's no shortage of kitchen trends worth trying in 2023. Investing in smart appliances, customizing your kitchen design, utilizing organizational solutions, and going green with sustainable options can transform your kitchen into the room you've always wanted.
These kitchen trends that are worth trying in 2023 can help you create a unique and personalized kitchen experience tailored specifically to your needs and space.