4 min read
3 Reasons Lancaster Residents Should Remodel in 2023
By: Claire Engle | December 7, 2022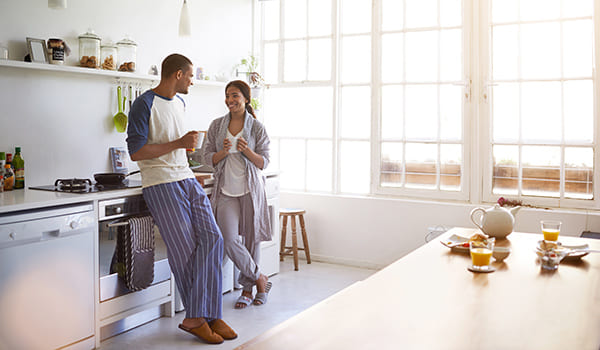 Lancaster County has slowly but surely established itself in the U.S. consciousness, as a city with an affordable cost of living, an excellent place to retire, and a perfect mix of urban and rural spaces.
U.S. News even included Lancaster in its 2022-2023 "Best Places to Live" rankings: we hit #3 in best places to live in PA, and #5 in best places to retire nationally! More and more people are seeing the value in settling down here in Pennsylvania, and as Lancaster and its surrounding areas shed their smaller-town image, the real estate market is growing accordingly.
Keep reading to learn 3 reasons you should remodel in 2023 if you live in Lancaster County.
1. Avoid a Seller's Market
According to Rocket Homes, Lancaster County's median sold price has gone up by over 11% in the past year, outstripping all its surrounding counties, with Lancaster City itself holding a commanding 11.1% in growth.
Within Lancaster County there are also several hidden gems that deserve some attention. Manheim Township, Leola, and Lititz were all within #15 of Niche's Best Places to Live in PA, and these charming towns are each rising stars in the PA housing market. All three cities had over 40% of their sold homes go for over asking price in August of 2022, with Leola getting as high as 62.5%. In addition, both Manheim Township and Leola had their median sold price go up significantly from 2021 to 2022—in fact, the average price of a Leola home went up by almost $30,000.
With the housing market booming, it might be tempting to ditch your old place for a profit and start searching for the house of your dreams—but that's what everyone else is thinking too, and it's become the norm to see houses go for thousands above the asking price just days after they are listed.
Competitive prices are a boon to a seller but a thorn in a buyer's side, so in a seller's market it's often better to remodel than start fresh. Remodeling allows you to create a space that works for you, without the hassle of moving. If you've been in your house for years, you will have learned exactly what does not work for you and your family in your current space, and be able to move through the remodeling process with peace of mind knowing that you have chosen the upgrades that your house actually needs.
2. Achieve Significant ROI
If you're going to stay in your home now, but plan to sell in a few years, it is important to consider the return on investment (ROI) you'll receive from any improvements to your home. Having inefficient spaces or antiquated styles can significantly decrease your home's value if you eventually decide to sell. Any work done on your house is considered an investment, and the value of it is measured by how much of the cost to remodel you'll recoup when eventually selling your home.
Remodeling can increase your home's value by double digit percentages, especially when the focus is put on bathrooms and kitchens, as these tend to endure the most use, damage, and are the quickest to become outdated. Even a small kitchen or bath refresh can recoup up to 70-80% of its cost in added value, according to Nerdwallet.
You get the best of both worlds if you remodel earlier in your occupancy by increasing your eventual selling value, while also getting to enjoy the benefits of a quality remodel yourself.
3. Take Advantage of Timing
Even if you are in the process of moving to a new house, remodeling can still be a good consideration! Especially in the current market, it is often unfeasible to expect everything on your wish list, as people are getting overbid left and right.
Factoring a remodel or addition into your buying budget ahead of time allows you to focus more on other aspects of your wishlist, such as getting into the perfect neighborhood or being closer to the best school districts.
In addition, remodeling a new home can sometimes allow for the work to be done before you even move into the house, making the timeline of your remodel even less invasive to you and your family.
So, don't let a home's suboptimal flow or dated features keep you from choosing what would otherwise be a perfect home. Instead of resigning yourself to the "quirks" of your new home (we're looking at you, orange varnish and shag carpeting), you can rest easy knowing that your dream home is just a consultation away.
In short, no matter what your situation, remodeling can both help you create the space of your dreams as well as increase your home value in the long run.
We know that taking the leap into a remodeling project can be intimidating! Whether you choose to revamp your current home, or upgrade a new one, our team is here to help you through every step of the process. Having someone in your corner that knows the ins and outs of the remodeling process will allow for a smooth, consistent project with stunning results—that's something we can all get behind!
Feel free to browse through our other blog posts and resources to get even more insight on the different facets of remodeling, and whenever you're ready, schedule a free consultation to get started!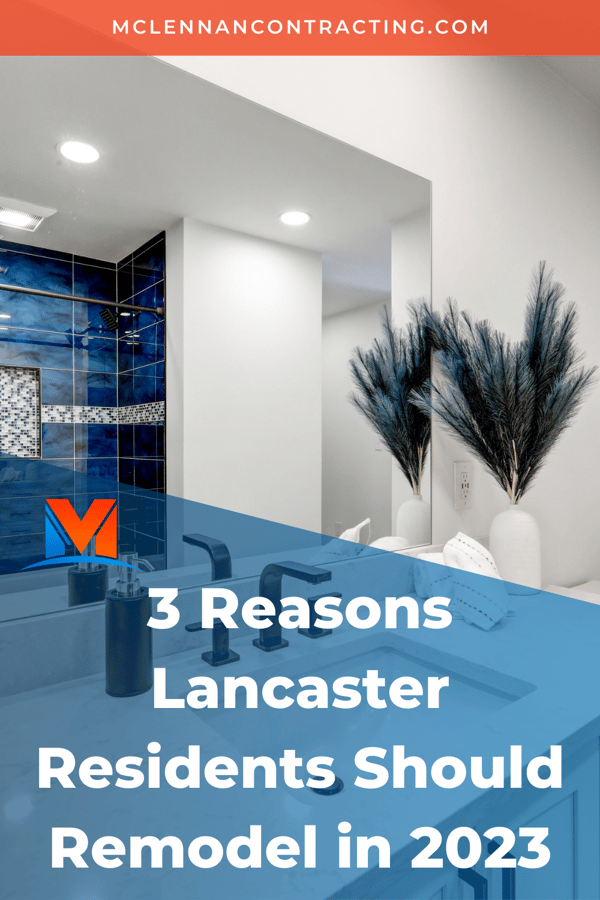 Claire is the Office Coordinator at McLennan Contracting, and is the voice behind the phone and the live chat! A transplant to Pennsylvania, when Claire is not at the office she is working on one of her own remodeling projects, reading, or playing with her cat, Pickles.