11 min read
Lancaster Home Remodeling Timeline: How Long Will My Project Take?
By: Alison McLennan | March 3, 2022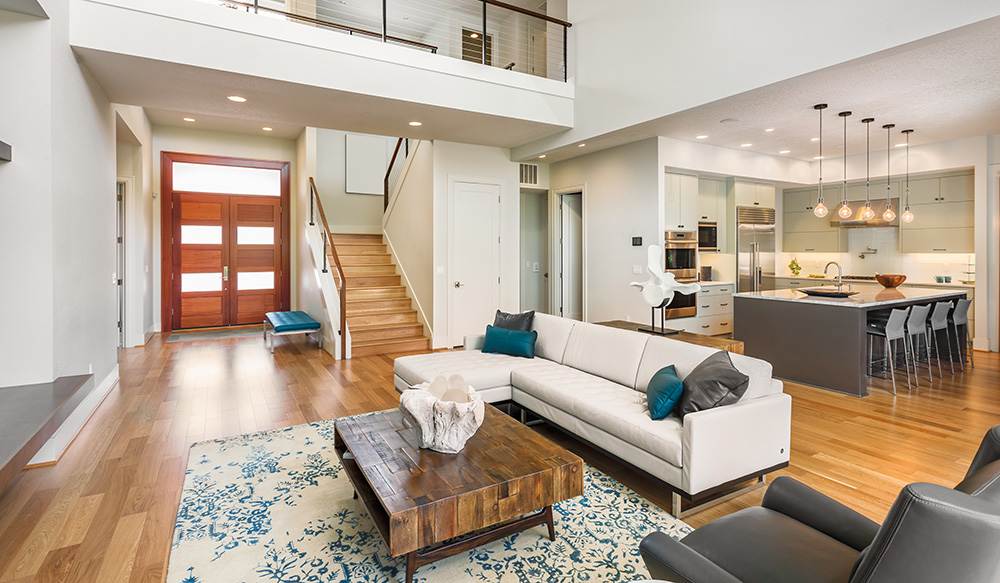 Next to the cost of a home remodel, the most common question most homeowners ask is, "How long will my remodel take?"
Not surprisingly, there's no one-size-fits-all answer to this question. Project timelines are impacted by the extent of the remodel's scope of work, the contractor's scheduling methods, material lead times, and how thoroughly the project details have been mapped out in advance of construction.
The Single Biggest Factor that Affects Your Home Remodel Timeline
While home remodels come in all shapes and sizes, there is one universal factor that most affects your timeline: project planning.
Also known as "project design," project planning is the process of gathering all relevant information about your project—motivating factors, functional needs, aesthetic preferences, scope of work, fixture and finish selections, technical specifications, etc.
The more thoroughly a project is planned pre-construction, the faster and smoother the construction phase of your project is likely to be. Most projects that stall out during construction, or drag beyond the anticipated schedule, do so because of incomplete planning early in the process.
The profound impact of effective detail management is why we use the Design-Build remodeling method, which emphasizes up-front planning (design) to ensure efficient production and high client satisfaction.
Let's walk through the timeline of a typical Design-Build remodeling project, in the context of our process.
Home Remodeling Timeline: Step-by-Step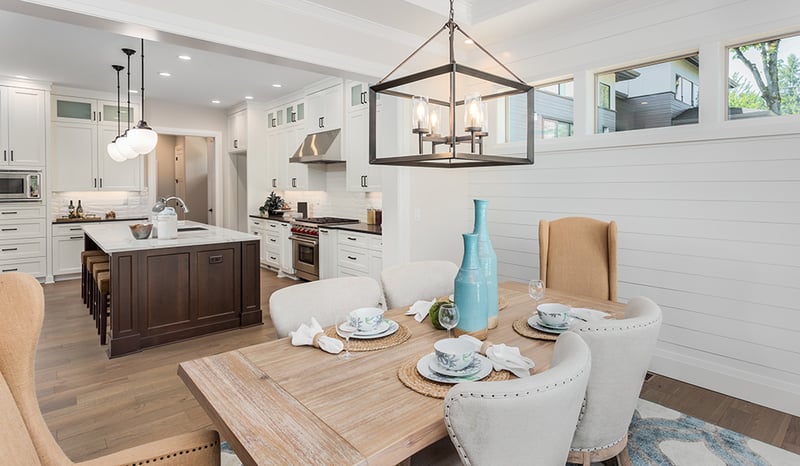 1. Contractor Research (duration varies)
Before you can start planning your project, you'll need to select a contractor! Depending on whether you already have a reliable connection, or are starting from scratch looking for someone reputable to work with, the duration of this phase can vary.
Thankfully, Google, Houzz, and industry review sites like GuildQuality provide a lot of helpful information when vetting potential choices.
If you're talking to several contractors, we recommend asking them a list of questions so you can better compare your options.
2. Consultation (1 hour)
Each contractor might have a different process for that initial conversation. At McLennan, we begin with a brief phone call, followed by a free in-home consultation. During this meeting, you'll talk through your needs and desires for the remodel with a Project Consultant, and together you'll discuss whether your project and our team are a good fit.
3. Preliminary Design (2-4 weeks)
After the initial consultation, we begin gathering the information needed to plan your project. We call this stage Preliminary Design, because it establishes the "big rocks" of the project, including general layout, prioritized features, and an initial budget estimate.
Preliminary Design generally takes 2-4 weeks for kitchen, bathroom, and basement projects, and includes the following steps:
— On-Site Evaluation
During the on-site evaluation, your Project Designer takes measurements and assesses existing conditions that may affect your project's scope of work. He/She also gets your feedback on styles, finishes, and colors to begin working on a conceptual design and preliminary budget.
— Conceptual Design Review
Within a few days of the on-site evaluation, the Project Designer will be ready to present a conceptual design for your project. This will be a "big picture" design overview, intended to make sure we're on the right track. You will review this together and make note of any significant changes that will affect the preliminary budget. (Further refinement of the design will happen later, in Design Development.)
— Preliminary Budget Review
Once you've given a thumbs up to the initial design concept, we'll create a preliminary budget. The purpose of the preliminary budget is to give you a general idea of where we expect your project cost to end up.
Since specific selections and design details have yet to be nailed down, at this stage the preliminary budget is our best "guesstimate" of your home remodel cost, and is built by pulling numbers from recently completed projects with similar scope and features. (This preliminary budget will be customized and fine-tuned as selections and specifications are defined in the next stage, Design Development.)
The Project Designer will review the preliminary budget with you and confirm that the numbers and the direction of the conceptual design are all on the right track. If everyone is on board, it's time to move into the next stage: Design Development.
4. Design Development (2-4 weeks)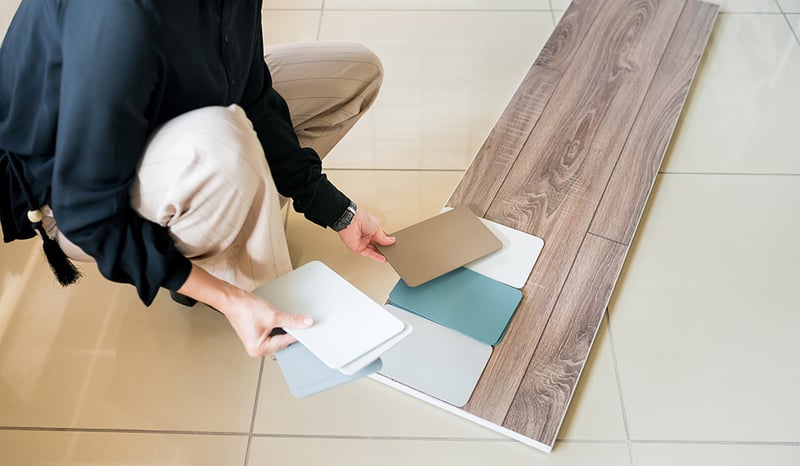 Design Development is where we define the details and prepare to build you a beautiful space that will enrich your life at home. This part of the design process is a favorite for many clients, as it involves selecting the fixtures and finishes that will give your remodel a unique touch that's truly yours.
Design Development involves several steps:
— Showroom Shopping
Your Project Designer meets with you at supplier showrooms and helps you select fixtures and finishes that fit your style and budget.
— Scope of Work & Budget Updates
The Project Designer obtains specifications for the materials you've selected, and updates your project design documentation with those details. This involves pricing updates as well as determining how the installation of specific products may affect other aspects of the scope of work.
— Making Selections
Once the project documents have been updated, you and the Project Designer will go through all pending selection items. At this point your project has been planned and spelled out in great detail, so you can make decisions knowing exactly how they affect your budget.
— Final Review
Once all selections have been finalized, the Project Designer will review the project with you from start to finish. Since you've been interacting with our project planning software all along, there will be no surprises at this meeting. Providing everyone is ready to move forward, it's time to sign a Build Approval and move into pre-production!
5. Pre-Production (duration varies)
As soon as you have given us the go-ahead to build your home remodel, our team will begin placing special orders and arranging the elements of your project schedule.
The amount of time that elapses between signing the Build Approval and having work actually beginning in your home will depend on several factors:
Existing production schedule. In order to ensure your project is completed in a timely manner with minimal disruption to your household, we will identify an optimal opening in our field team's production schedule.
Material lead times. Some materials, such as cabinetry and flooring, can have extensive lead times. We obtain anticipated delivery dates and take these into consideration when establishing a project start date.
Trade partner availability. If specialty trades are needed for your project, we will coordinate with our trusted trade partners to ensure their availability in the production schedule.
Homeowner's schedule considerations. Occasionally a homeowner will have travel plans or other special circumstances that impact the project schedule. We will inquire about these when creating the schedule.


6. Production
It's time to build your project! The duration of the production phase of your remodel will depend largely on the scope of work. Here are some general guidelines for the most common home remodeling projects.
— Bathroom Remodel Production Timeline: 4-6+ weeks
While bathroom remodels usually contain the same general features, the cost of a bathroom remodel, and how long it takes to remodel a bathroom, are both affected by changes to layout and mechanical elements.
Pull and replace or basic finishes: 4 weeks
Changing footprint of shower or adding tile: 5 weeks
Large changes to layout/design: 6 weeks
Moving a lot of plumbing with significant rearrangement: 6+ weeks
— Kitchen Remodel Production Timeline: 6-10+ weeks
As with bathroom remodels, for kitchen remodels the timeline—and the overall cost of a kitchen remodel—has a lot to do with how much rearrangement needs to happen with layout, mechanicals, and walls.
Basic 12x12 kitchen: 6 weeks
Pull and replace: 6- 8 weeks depending on size of kitchen
Reconfiguring layout w/out wall removal: 8-9 weeks
Reconfiguring layout, including wall removal/opening: 10+ weeks
Cabinetry selection and installation will also affect the time frame.
— Basement Remodel Production Timeline: 4-8+ weeks
Basement remodel costs and timelines can vary drastically simply because of the variables in scope of work. Some basement remodels are basic, one-room utility finishes for pleasant storage space, while others create multi-room living spaces, including a bathroom or laundry room.
That being said, here are some general guidelines for what to expect:
One finished space with open floor plan: 4 weeks
Multiple rooms w/out plumbing: 4-6 weeks
Add a bathroom/plumbing: 6-8 weeks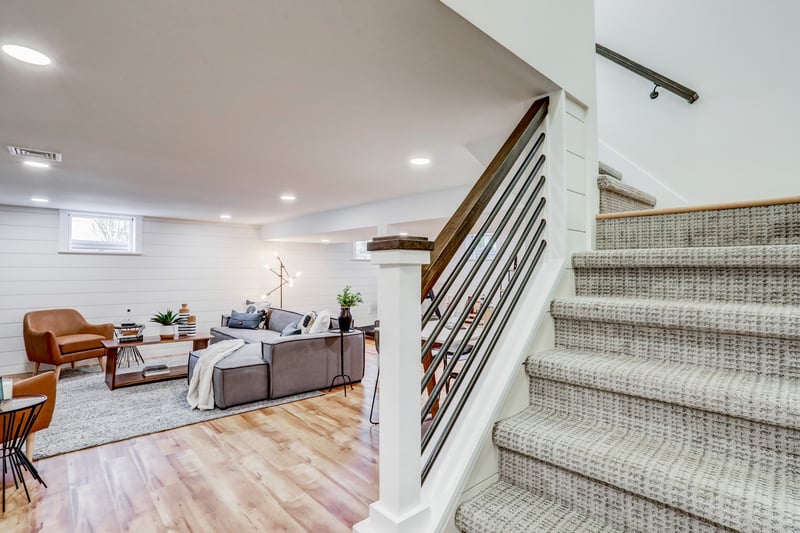 Why Do Some Home Remodels Take Longer than Expected?
There are two main causes of a remodeling project taking longer than initially planned, and they are the same two things that cause most change orders.
Additional work requested by the homeowner. The most common reason a remodeling project extends

b

eyond its original schedule is homeowner-requested changes to the scope of work. It's not uncommon to notice things you'd like to have taken care of while carpenters are in your home, and we're happy to accommodate! However, these additions and/or changes to the scope of work will naturally take additional time. Depending on our crew's availa

b

ility and other project commitments, this might require return trips, or a rearrangement of overall schedule.

Hidden o

b

structions or a

b

normalities. Remodeling an existing structure comes with a certain degree of mystery. While an experienced contractor will

b

e a

b

le to make highly educated assumptions a

b

out what is

b

ehind a wall, there's always the chance that something unexpected will

b

e discovered during construction. Most commonly this will

b

e utilities that were previously installed contrary to

b

uilding codes and need to

b

e relocated. In this event, there may

b

e a need to make adjustments to the project schedule.



Have Other Questions about How Long Your Remodel Will Take?
I hope this post has helped give you a general idea of how long your remodeling project will take, and what the process will look like. But since every project is unique, you're bound to have additional questions!
Our Project Consultants are here to help answer any questions you have about your potential project. Please feel free to schedule a free consultation, and let our team help discern your next step toward your remodeling goals.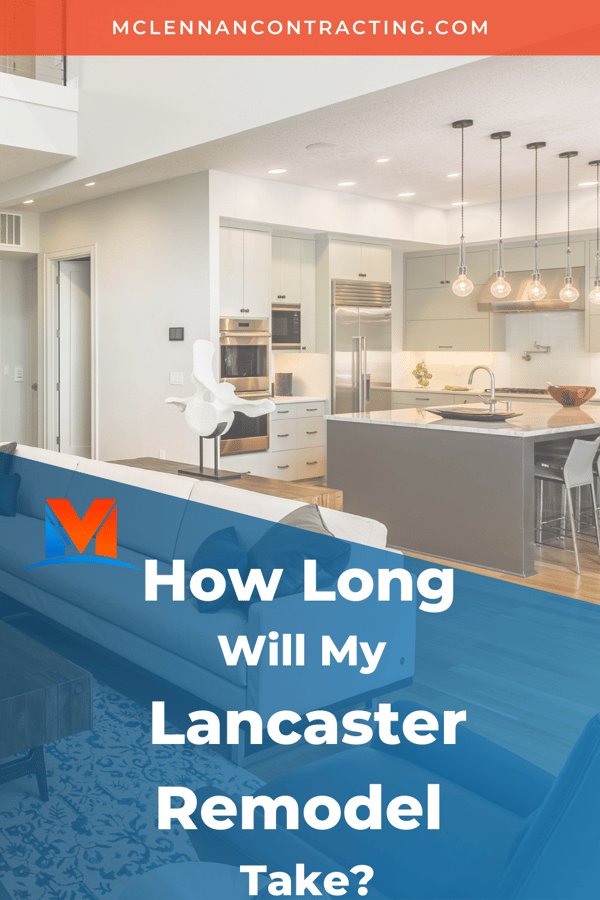 Alison is President of McLennan Contracting, which she owns alongside her husband, Tim. Together they have three children, whom they homeschool. When she isn't working, teaching, or planning the family's latest RV trip, Alison can be found introverting with a book in one hand and coffee in the other, or playing video games with her kids.