8 min read
The Complete Guide to Budgeting for Your Lancaster Home Remodel
By: Alison McLennan | October 28, 2022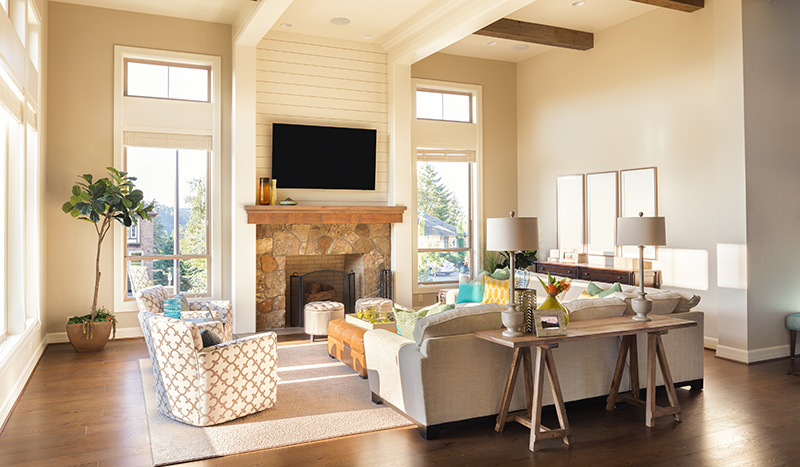 Remodeling your home for better function, the latest style, and convenient technologies is really exciting. The path from deciding to undertake a home remodel to moving into your new space can be a bumpy one if you aren't organized or if you don't plan thoroughly.
The most important part of your remodel is properly outlining your budget. How much of your home's value should you budget for home remodeling?
Determining Your Available Budget For Your Remodel
When you've decided what rooms you're interested in remodeling or adding, or if you'd like to invest in a whole home remodel, the next step is discovering the budget you will have at your disposal to complete the work. There are three common avenues to acquire the funds, outside of paying cash you already have:
Home equity line of credit (HELOC)
Cash-out refinance
Home equity loan
Home Equity Line of Credit (HELOC)
Many homeowners opt for a home equity line of credit (HELOC). It's a line of credit that's secured by your home equity and can qualify you for a lower rate than other loans. You will also be able to deduct your interest on your taxes. The downside of this type of credit is the same as with credit in general; if you only pay the minimum due per month, you will carry a significant amount of debt for quite some time. The key is paying significantly more than the minimum per month.
Cash-Out Refinance
Pay off your current home loan and use the rest for your home remodel with a cash-out home refinance. Your longtime home can be refinanced for a higher amount than you still owe based on your equity, leaving you with plenty of budget to complete your remodel.
Home Equity Loan
Lenders use the loan-to-value (LTV) ratio to determine the amount of loan you are able to take out for your remodel. Usually, the maximum amount is 80% of your home's appraised value. If your home isn't paid off, part of the loan will be withheld to complete your payment, then you'll receive the rest.
Once You Know Your Available Budget, What's Next?
Right away, set aside up to an additional 20% of your anticipated remodeling budget for unexpected costs or post-contract additions to the scope of work.
A comprehensive design process should keep most of this 20% in your wallet by walking you through design decisions and uncovering any surprises before you commit to building out your project. However, during a home remodel, some issues may be uncovered that weren't known during the design phase, such as hidden insect damage, old wiring, water damage, and other issues.
Or you might decide to have your remodeler take care of additional projects while they're on site. Building that 20% cushion into your budget reduces stress and give you more freedom to make decisions as these situations arise.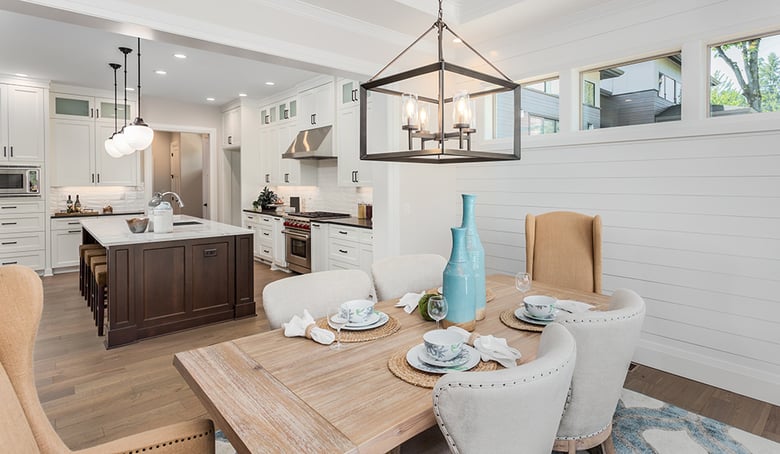 How to Decide Where and How Much to Remodel
You've already decided what your home's problem areas are or that a whole home remodel is in order. Now it's time to narrow the focus to decide how much you'd like to remodel and where your home needs it most. To work through these questions, consider a few important factors.
Neighborhood Comps
"Neighborhood comps" refers to other homes in your area that are similar to what the projected value of your home will be after the remodel. If your home is projected to be far more valuable than surrounding homes, you may be hurting your remodel's potential return on investment (ROI).
Your Home's Current Challenges
The challenges in your home may have to do with the layout, dated amenities, disrepair, or a lack of much-needed space. By making a succinct list of what's not working for you in your home, you'll have a clear understanding of where you will remodel and how extensive the remodel will be.
Think Ahead
You're not likely to invest in a whole home remodel again in ten years, so be sure to consider what might change between now and then. Will your family dynamic change? Do you expect an older relative to move in? Factor these possibilities into your remodeling plans.
Layout
Layout was already mentioned as a potential challenge in your home that will affect how and where you plan to remodel. It's worth highlighting on its own, however, because changing the layout of your space comes with a higher cost. Removing or moving walls to create an open floor plan could require installing steel support beams and moving wiring and plumbing. Gutting your kitchen to change the layout or expand it is also going to require more of your budget than you may expect.
How to Set a Remodeling Budget
There are several examples of a percentage breakdown of how much of your budget will be dedicated to each line item. Each project is unique, however, so your breakdown may differ depending on your design priorities as well as local material and labor costs. Here is one example breakdown for a kitchen remodel:
Cabinetry 35%
Labor 20%
Countertops 12%
Appliances 12%
Flooring 8%
Lighting and Electrical 5%
Faucets and Plumbing 5%
Walls and Trim 3%
Your remodeling budget plan may look a little different, however, depending on who you hire for the job. A higher quality and more experienced remodeler may require a larger percentage of your budget for skilled labor and project management.
You could also prioritize the grade and features of some items over others, which might also shift the percentages. For example, you might prioritize commercial-grade smart appliances over natural stone countertops, shifting your budget.
It's a good idea to start your designing and planning with the higher-priced line items and continue downward. This is because after you select the materials and such for the large-budget items, you'll have a better understanding of what's left to more effectively select your following materials. For example, if you choose your flooring before knowing how much your cabinets will cost, you may have to reconsider your flooring choice. You'll streamline the product selection process and cut down on design time if you work from highest to lowest.
If you work with a Design-Build remodeler, they will guide you through this process in a sequence that makes the most sense based on your priorities.
Follow the 5% To 15% Rule, Most of the Time
The 5 to 15 percent rule refers to how much of your home's value you should invest in each room. Remodeling your home office will require a lower percentage of your home's value than a much more complex room, like the kitchen.
Of course, there are always extenuating circumstances. If your kitchen is in particularly bad shape, requires a sizable expansion, or if you're interested in reconfiguring its layout, you're likely to spend closer to 25%-30% of your home's value on this more substantial remodel.
As for your bathroom remodel, expect to spend around 10%-15% of your home's value. The bathroom is the second most complex room to remodel and will likely include more finishes, fixtures, and amenities than, say, the living room.
It's also important to note that the 5 to 15 percent rule is based on midgrade and lower remodels. Premium midgrade and upscale remodels will, of course, cost more.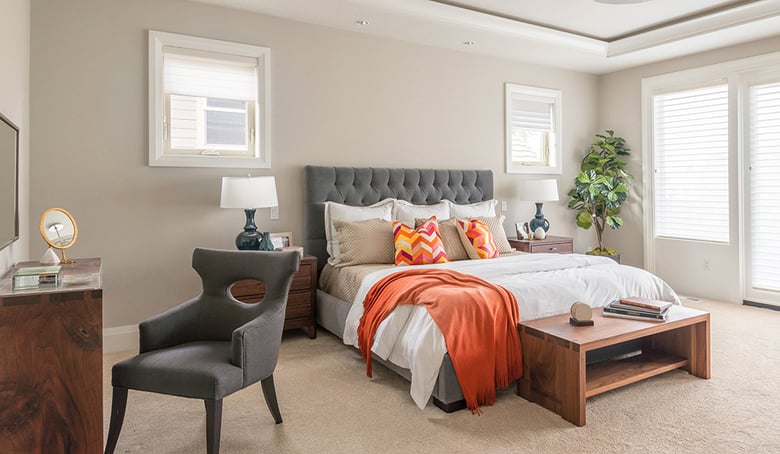 Budget for Hidden Remodeling Costs
Aside from labor and building materials, there are other, less obvious costs that will require consideration.
Alternative Living Arrangements
During your remodel, living in your home will be either very difficult or impossible. Will you need to pay for lodging elsewhere during the remodel? Will you require ordering out more frequently? Look into how much temporary living arrangements will cost so you'll know what to set aside from the beginning.
Landscaping
Your team may offer landscaping as part of their services. If not, and your project includes exterior work, you should look into the cost of hiring a landscape architect and what kind of landscape designs you like. Schedule consultations with a handful of professionals to get an estimate and be sure to allocate part of your budget to have this lined up after your home is remodeled. Oftentimes, your landscape architect can begin work before your remodel is complete.
Cleaning
Many builders will include thorough site cleaning in their labor costs. This may be sufficient enough for many homeowners, but for plenty of others, a more extensive cleaning offers peace of mind. Post-construction cleaning for a whole home remodel can cost around $2,000 or more.
Tips for Controlling Your Budget
Your 20% contingency fund is there for a reason, but there are things you can do to reduce the likelihood that you'll need to use it, or at least all of it.
Hire a Design-Build Team
You may have noticed that the example kitchen budget plan above doesn't include the cost to hire an architect. An architect could require anywhere from 8% to 15% of your total budget.
Hiring a design-build firm not only sidesteps this additional cost, but also creates a streamlined process where your designer and contractor are within a single entity, while sacrificing nothing in terms of design quality. This further benefits your budget in many ways, such as:
Your designer and builder collaborate from the start, which streamlines the design phase.
Having real material and labor costs available during the design phase, no guesswork.
Communication lines are already well-established, which mitigates costly miscommunications.
Your remodeling team already has an established working relationship, which makes for a smooth remodeling process.
Avoid Change Orders As Much As Possible
A change order is an amendment to the original construction contract that will change the scope of work and add costs. Changing your mind about a particular finish, like flooring or tile, can change the amount or type of labor and the line item cost. Change orders can be mostly mitigated during the design process. Offer your designer as much detail as possible about your design goals and feel free to ask a lot of questions to make sure you are confident in your decisions before signing a construction contract.
More About Hiring a Design-Build Firm
As mentioned, a design-build firm is a single entity that can take your project all the way from concept to completion, seamlessly and efficiently. Design-build firms are a well-oiled machine that prioritize the client experience and understand the value of your time and design goals.

Our Lancaster-based design-build firm, McLennan Contracting, practices a well-established design-build process that keeps the client's goals and needs at the center from start to finish, while delivering a space that will likely exceed your expectations. Contact McLennan Contracting to learn more about this process and schedule a consultation.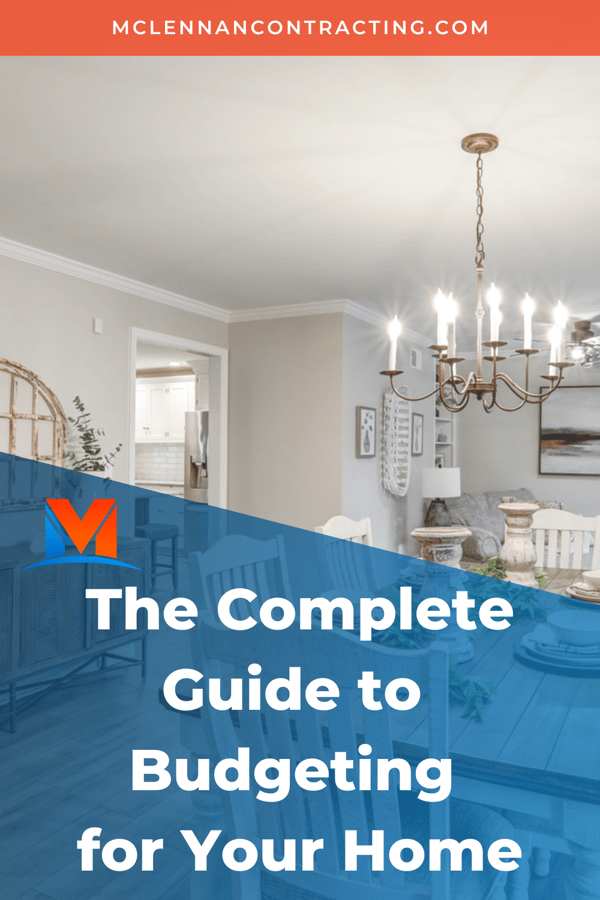 Alison is President of McLennan Contracting, which she owns alongside her husband, Tim. Together they have three children, whom they homeschool. When she isn't working, teaching, or planning the family's latest RV trip, Alison can be found introverting with a book in one hand and coffee in the other, or playing video games with her kids.