6 min read
8 Must-Have Home Features for Retirees
By: Allie Brannon | August 29, 2023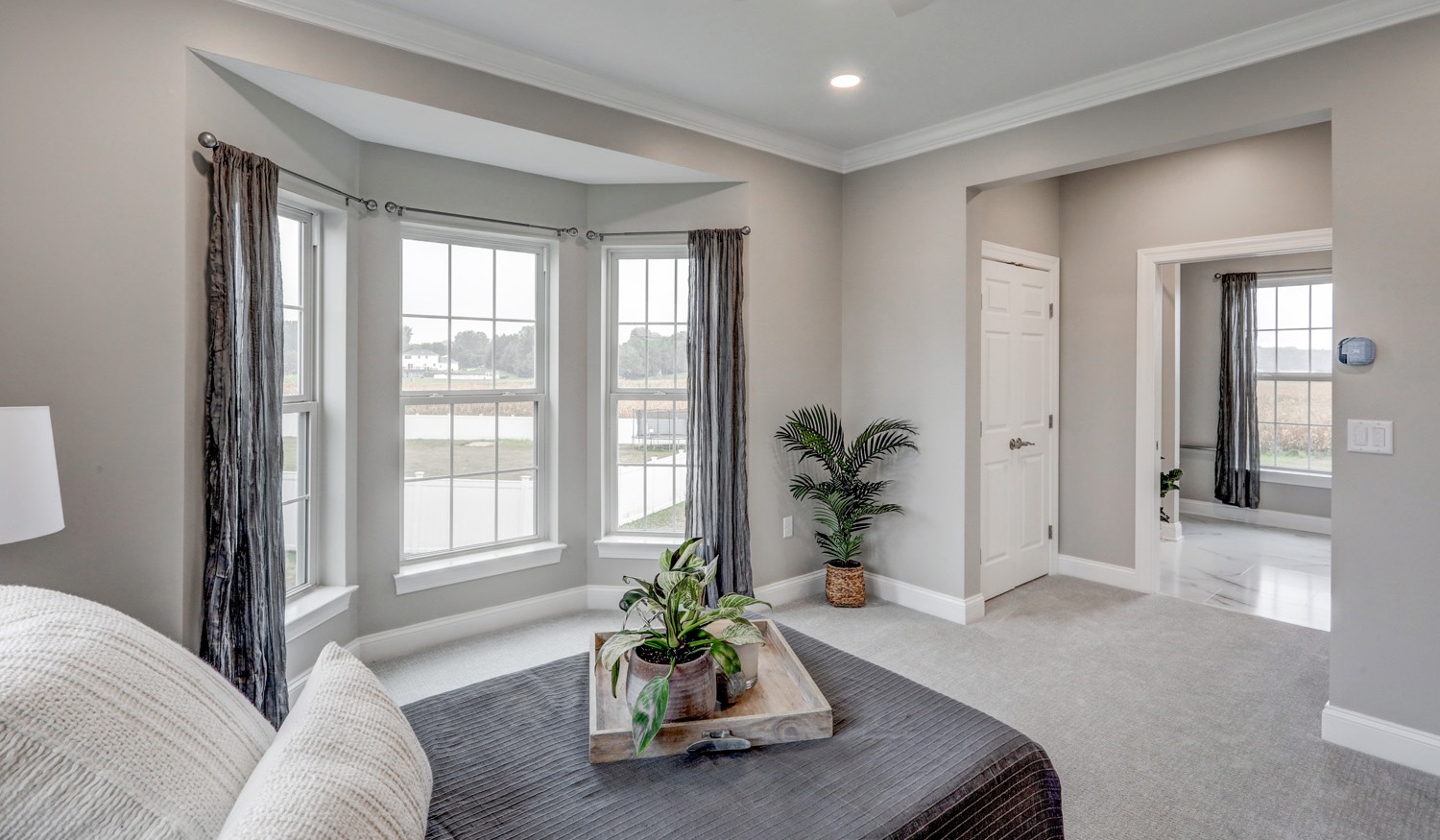 If you're one of the millions of Americans who are approaching retirement years, you have a lot to look forward to. Spending more time with friends and family, investing in your hobbies, traveling, and learning new things—all of these activities and more can fill your time.
One thing that you've probably thought about is where you'd like to spend your golden years. More than ever, Americans are choosing to "age in place," a term that means mature adults stay in their homes as long as possible, often modifying their homes if necessary to support them.
Aging in place gives the benefit of familiarity. You can live independently for longer because you're in places and spaces you know and love. If you are living in the home you raised your family in, you may want to stay—a lot of memories are held by those walls! Aging in place also allows you to remain active and invested in your community.

And it's not too hard to prepare for. With some modifications, nearly every home can be remodeled to make aging in place easy and comfortable. Read on to find out which home features are important to make your retirement years–and beyond–all you want them to be.
#1. Open Floor Plan
Open floor plans are popular with just about every demographic, and retirees are no different. With an open plan, it's easy to navigate your way around your home, with fewer doorways and flooring transitions to contend with. Keep throw rugs to a minimum to reduce trip hazards, and use furniture groupings and lighting to differentiate between spaces instead: your living area and your dining area for example.

#2. One Floor Living
Navigating stairs can be harder for older adults. One of the best supports for aging in place is to have a primary bedroom and bathroom on the main floor. In fact, 40% of new construction homes are designed with the primary suite on main. If your bedroom is currently upstairs, you have options!
You can convert a living room or dining room into a beautiful bedroom and bathroom like our clients Luke and Marsha did.
You can add an addition to your home and design your bedroom exactly as you want it.
Some homes have a smaller bedroom on the main floor. If yours is one, you can remodel to expand the bedroom and add a bathroom, or convert a powder room into a full bathroom.
Our design experts can give you specific ideas for remodeling a primary suite on main in your home.
In order to have all your living on one floor, you also need to think about laundry. If yours is currently in the basement, you may need to remodel a closet, spare room, or mud room to house your washer and dryer.

If you just can't get all your necessities on one floor, you could consider some stair modifications to make your staircases safer and easier to navigate. Make sure you have excellent lighting in stairways. Carpet the stairs, or add nonslip tread. Install sturdy handrails on both sides of the stairway. If your stairs are big enough and you need one, consider adding a chair lift.
#3. Easy-Access Kitchen
The kitchen may be the most important room in your home, and it's almost definitely one you spend a lot of time in. Make it easy to use now and accessible later with a few modifications and installation of kitchen features for aging in place.
Even if you are fully mobile now, there may come a time when you or someone you love needs the assistance of a wheelchair. Keep kitchen counters low, or have counters of varying heights so someone who needs to sit often or is in a wheelchair can reach them.
Use deep drawers instead of lower cabinets. They're much easier to lift heavy things out of. If you don't care for drawers, consider lower cabinets with pull-out shelves.
Install pull-down shelves in upper cabinets.
Keep the area open and easy to navigate.
Check out our clients Mike and Fran's gorgeous new kitchen, remodeled with aging in place in mind.


#4. Universal Bathroom Design
Making a bathroom accessible is the number-one home modification made to support aging in place. Even if you don't need these updates now, you may someday be glad you have them. To make your bathrooms easy to use as you age, you'll want to:
make sure you have a curbless shower. You want one that you can walk or wheel a chair right into, with no edge to trip over. It's also important to add at least two grab bars in the shower. A bench also makes showering easier.
ensure that the flooring isn't slippery. Non-slip flooring is available in many materials and styles including porcelain tile, wood-look ceramic tile, and even luxury vinyl flooring in many different looks and styles. The sky is the limit. Consider using in-floor heating to make your bathroom floor even more comfortable.
make the vanities about 34" high to accommodate a seated person. They can also be built so that a wheelchair can roll under them.
check out our clients Beth and Dave's accessible bathroom that doesn't sacrifice aesthetics as an example of a beautiful bathroom, perfect for aging in place.


#5. Easy Entrance and Movement
How easy is it to enter and exit your home? If you have stairs or an uneven walkway, you may want to address those issues. Ideally, you'd have a no-step entry that is under shelter, for those rainy or snowy Lancaster days. If you do have stairs, make sure they have no-slip tape on them and have a sturdy handrail nearby.

To make your home more comfortable, make sure hallways are at least 36 inches wide, and doorways are a minimum of 32 inches wide. And wider is generally better as it's easier to move and navigate the area with more space. Especially if you want a table in the foyer, say, or hooks to hang coats on in the mudroom, you may want to consider adding more room.
#6. Low Maintenance Materials
You don't want to spend all your time in your retirement years keeping up a high-maintenance house. Now is the time to upgrade your home with low-maintenance materials that will last a long time. If you're updating your kitchen, consider going with quartz countertops instead of something like wood, which needs to be re-oiled twice a year. For siding, choose fiber cement siding, which is durable and beautiful, or brick, which just needs washing now and then. Choose high-end systems for your HVAC and plumbing fixtures, so you won't need to worry about replacing them anytime soon. Anything you can do to keep the maintenance of your home from becoming a big project later on will save you time, money, and energy in the long run.
#7. Good Lighting
Having the right lighting in your home can make all the difference in how it feels. Good lighting can make tasks easier, your home feel cozier, and people feel more relaxed.
As you prepare your home for your retirement years, it's important to consider the role that good lighting plays in your safety as well. Lights near stairs and doors can help eliminate falls. If there's a threshold between two types of floor, a light can serve as a reminder to watch your step. Bright lights in the kitchen can help you see what you're doing better, cutting down on the risk of injury.
And security lights outside can help keep you safe. Upgrading and adding light fixtures is a great way to renovate your Lancaster home, adding a measure of safety while making your home look its best.
#8. Assistive Technology
With the advent of so much smart technology, it should come as no surprise that assistive technology can help you age in place. Assistive technology is any device that helps you live more independently and safely. Some examples include:
personal alarms in case of falls.
smart doorbells that let you know who is at the door.
smart locks so you don't have to wonder if you locked the door before you left home or as you're heading to bed.
water overflow sensors that let you know if there's a problem somewhere in your home.
burner alerts in case the stove is left on.
smoke alarms with a strobe light or voice alarm.


Ready for Retirement?
If you're ready to think about how your home can best support you during your retirement years, give us a call. Our design experts are skilled and knowledgeable when it comes to making your house suitable for aging in place. We can help you enjoy your home, making it beautiful and functional. Contact us today.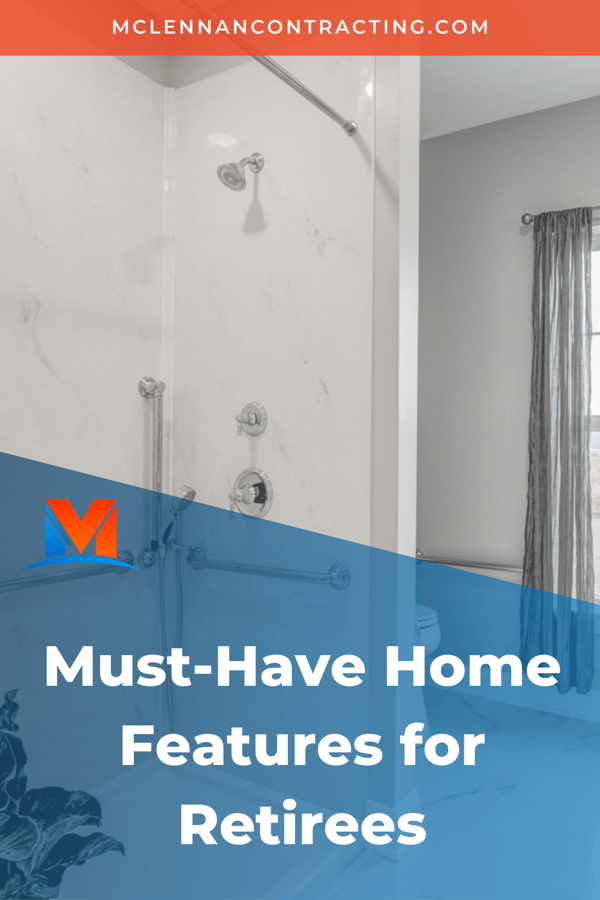 Allie Brannon is a copywriter and content writer specializing in the remodeling and building industry. She is also a pastor's wife and a homeschooling mother of five. In her free time, she can be found sitting outside with a good book and a cup of coffee, learning to garden, or taking a walk with her family or a friend.