4 min read
The Best Places to Live in Lancaster
By: Claire Engle | July 19, 2023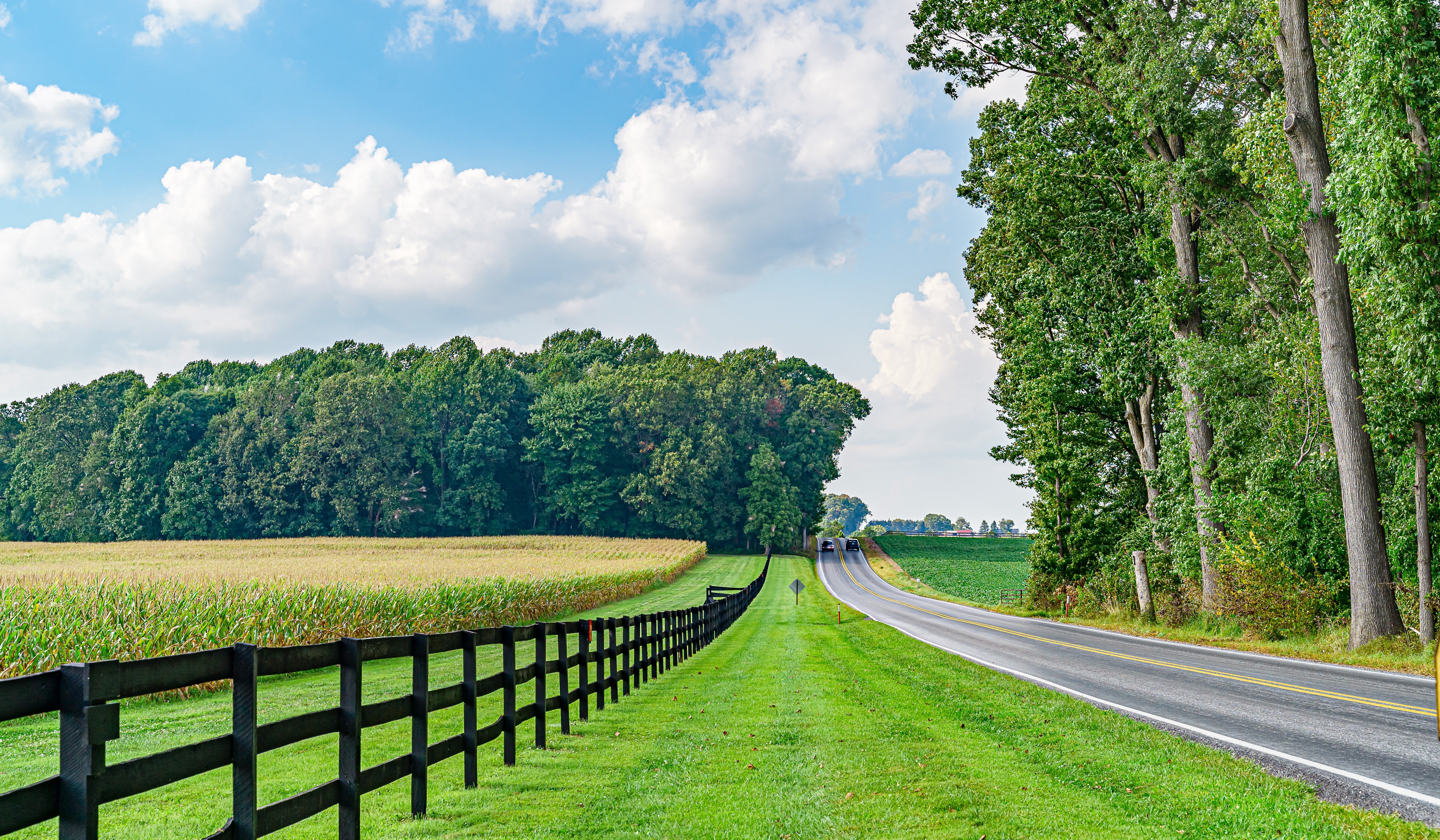 Welcome to the idyllic landscapes of Lancaster County, Pennsylvania, where history meets modernity, and rolling farmlands offer a canvas to vibrant communities.
As a region steeped in history and culture, Lancaster County offers a distinctive blend of rural tranquility and suburban convenience. Here, scenic beauty dovetails with a thriving community spirit, making it not just a place to live but a place to belong.
What are some of the best neighborhoods in Lancaster? This blog post takes you on a tour of some of our favorite communities in Lancaster County and helps you get a sense of their unique characteristics.
Millersville
Millersville paints a picture of serene country living, with an added sprinkle of cosmopolitan amenities. This captivating town is a treasure trove of local history, culture, and community spirit. From historical sites and museums to music venues, there's a slice of heritage at every corner.
Freedom Memorial Park, a sprawling 21-acre community area, is a testament to Millersville's commitment to nurturing an active, outdoor lifestyle. The presence of Millersville University enriches the town with youthful energy. Homes in Millersville, predominantly styled in traditional modern or transitional architecture, typically range from the $100,000s to $200,000s, offering a contemporary lifestyle in a tranquil, historical setting.
Lititz
This borough, with a population around 9,000, is favored by families, young professionals, and retirees alike. In 2013, Lititz was recognized as the "Coolest Small Town" in a Budget Travel contest, a testament to its unique vibe and character.
Notably, Lititz is a town steeped in creativity, home to more artists, designers, and media professionals than 90% of the communities of America. This artistic influence infuses the community with a distinctive flair and breathes life into it, defining its unique character and charm.
Lititz has earned its reputation as a safe community, boasting one of the lowest crime rates in the nation. The sense of security it offers makes it an ideal choice for those to whom safety is a paramount concern. Lititz offers a diverse array of housing options, with median values typically in the range of $200,000 to $300,000.
Manheim Township
Manheim Township is a gem nestled in Lancaster County that perfectly marries a quaint small-town feel with the amenities of a bustling city. This township, strategically positioned for easy access to Philadelphia, Baltimore, and other major East Coast cities, serves as a commuter's haven.
Offering a plethora of recreational spots, 14 parks, a 12-mile bike trail, and the sprawling Overlook Golf Course, Manheim Township is a unique urban playground for the outdoor enthusiast. Homes here, reflecting the quintessential charm of traditional modern architecture, typically fall within the $200,000s range, though there's a broad spectrum in this suburban community.
Leola
Leola, with a population of around 7,000, strikes an idyllic balance between suburban comfort and rural tranquility. This charming Lancaster County suburb is one of Pennsylvania's best places to live, drawing families and young professionals alike.
While Leola has a slightly higher cost of living than some other Lancaster towns, it also comes with the rewarding benefits of a lower crime rate and a tight-knit community. Most residents own their homes, which reflect a variety of architectural tastes, with median values ranging between $200,000 and $300,000. If you're seeking a home in a community that combines the best of suburban and rural living, Leola could be your perfect fit.
Landisville-Salunga
The adjoining towns of Landisville and Salunga offer a rural-suburban hybrid feel, weaving together a close-knit community fabric. Landisville-Salunga's idyllic charm lies in its eclectic mix of local businesses, cafes, and restaurants. The area features beautiful parks and easy access to Lancaster County Park's stunning trails. Whether you love outdoor activities or prefer shopping in an array of antique stores and boutiques, there's something for everyone. Home designs reflect a preference for traditional modern styles, and property values range from the $200,000s.
East Petersburg
East Petersburg offers a low-key lifestyle adorned with great schools, recreational opportunities, and a variety of shops. The town's close-knit community, low crime rate, and the array of restaurants, cafes, and local businesses cater to all kinds of lifestyle needs.
Just outside of East Petersburg's charming downtown, sprawling farmland and quiet country provide a scenic backdrop for home, activities, and a visit to one of Lancaster's favorite farmer's markets, Root's Country Market & Auction.
Homes in East Petersburg carry the traditional modern charm, with a median value range of $100,000s to $200,000s, making it a great choice for those seeking a comfortable lifestyle in the peaceful suburbs.
The vibrant communities of Lancaster County offer a variety of living experiences. Whether you're captivated by the peaceful tranquility of Lititz or drawn to the more urban/suburban fusion in Manheim Township, there's a perfect spot for you in Lancaster County.
At McLennan Contracting, we believe that home is where your story unfolds, and we're passionate about transforming your house into a dream home that perfectly matches your unique lifestyle. We look forward to helping you craft your home into a space that mirrors the charm of these communities. Reach out to us today to discuss your remodeling project.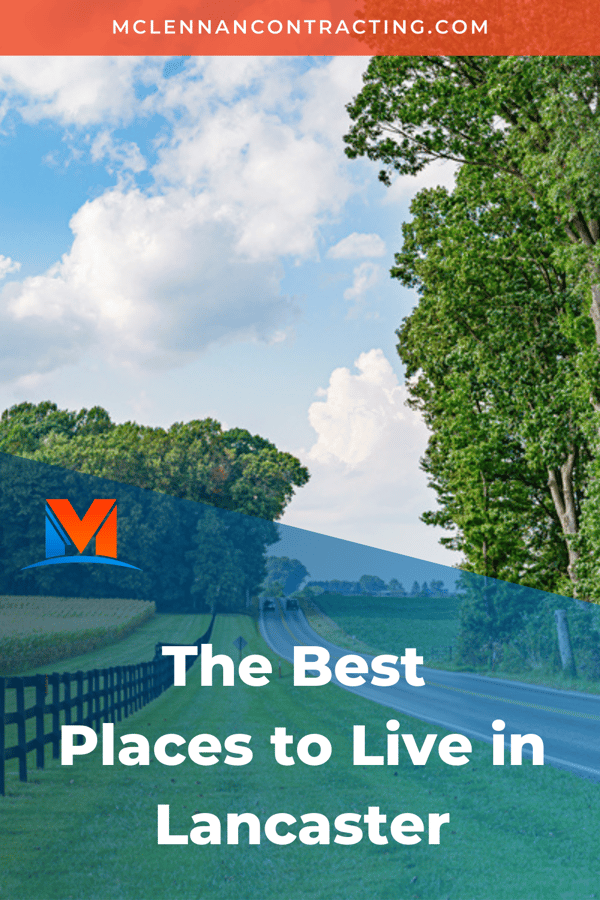 Claire is the Office Coordinator at McLennan Contracting, and is the voice behind the phone and the live chat! A transplant to Pennsylvania, when Claire is not at the office she is working on one of her own remodeling projects, reading, or playing with her cat, Pickles.